'Werewolf by Night' Will Introduce Monsters to the MCU and to Our Nightmares
Is 'Werewolf by Night' MCU canon? Marvel and Disney Plus's newest collaboration dives into the horror genre. How scary is it, and what is its rating?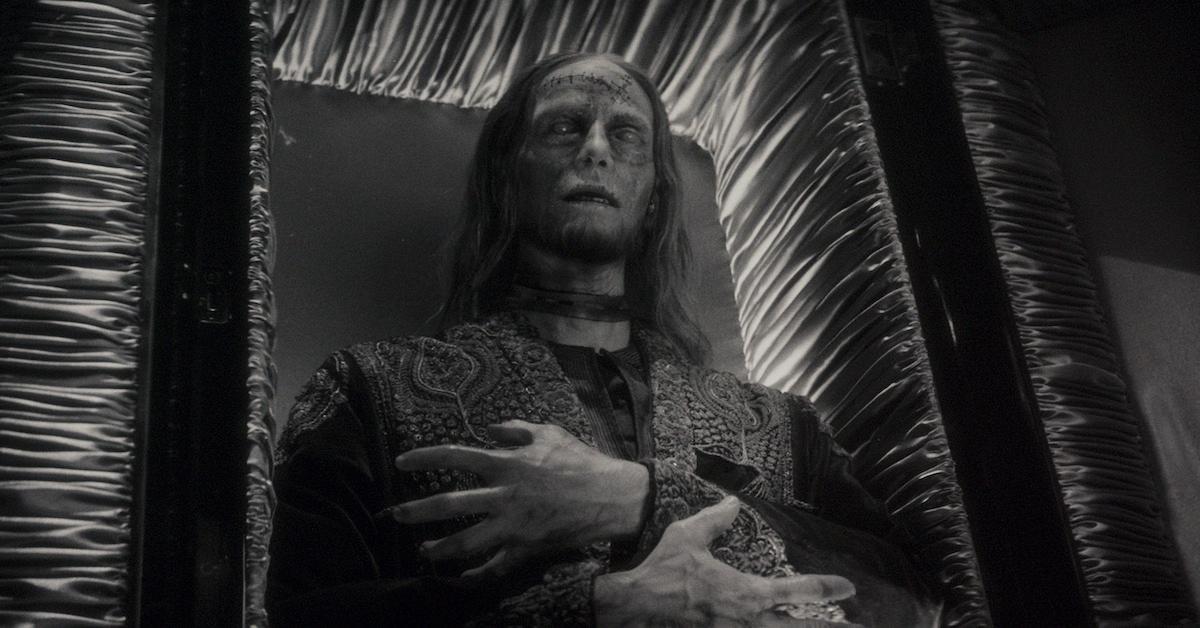 One of the projects we never expected to get out of the Marvel and Disney Plus collaboration would be a straight-up horror flick, but here we are. Werewolf by Night is a one-off spooky season special, now streaming on Disney Plus, that is set within and inspired by the MCU. Directed by longtime composer and first time director Michael Giacchino, Werewolf by Night has already been critically acclaimed.
Article continues below advertisement
However, many of Disney Plus's spooky fans may not be as tuned into the MCU. On the flip side, many MCU fans may not be major horror fans. So is Werewolf by Night canon? Do we need to understand the MCU to understand the new horror special? And how scary is it really? We have all the gory details on if Werewolf by Night will have us holding our breath throughout its 53 minutes.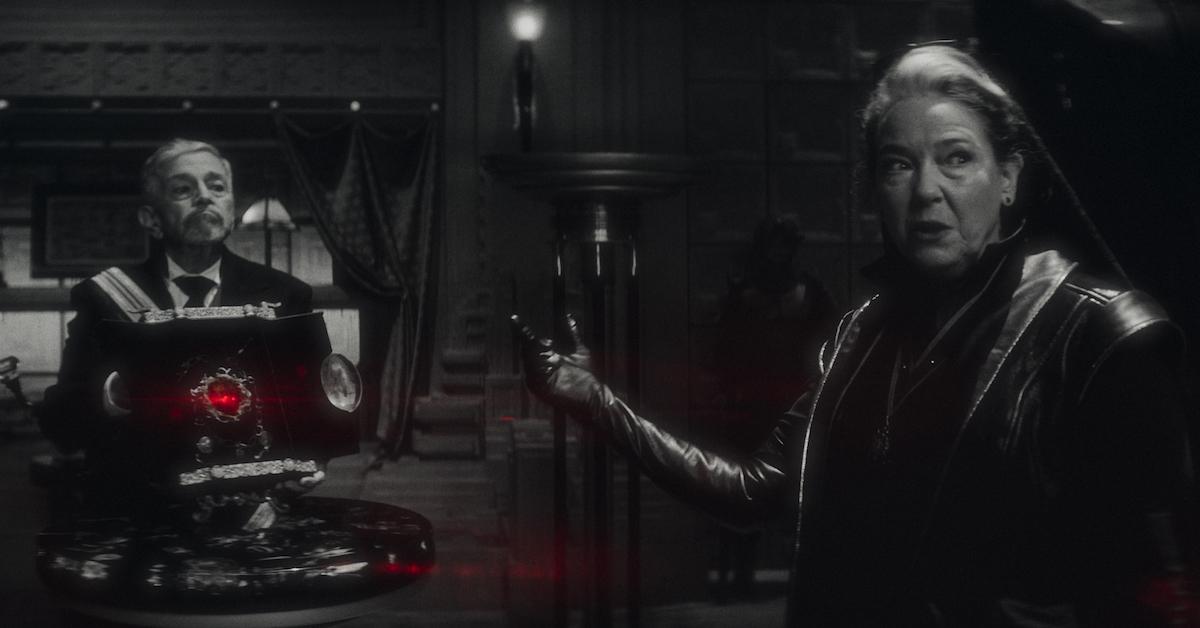 Article continues below advertisement
'Werewolf by Night' is considered canon within the MCU, but it does stand alone.
One of the MCU's biggest criticisms is that with at least 37 movies and television shows, it can be daunting to try to watch any single series or film without having seen the rest. Despite this, Marvel Studios is also one of Disney's most lucrative projects. Now that both Disney and Marvel are diving into horror, fans are curious as to if it's necessary to watch Werewolf by Night.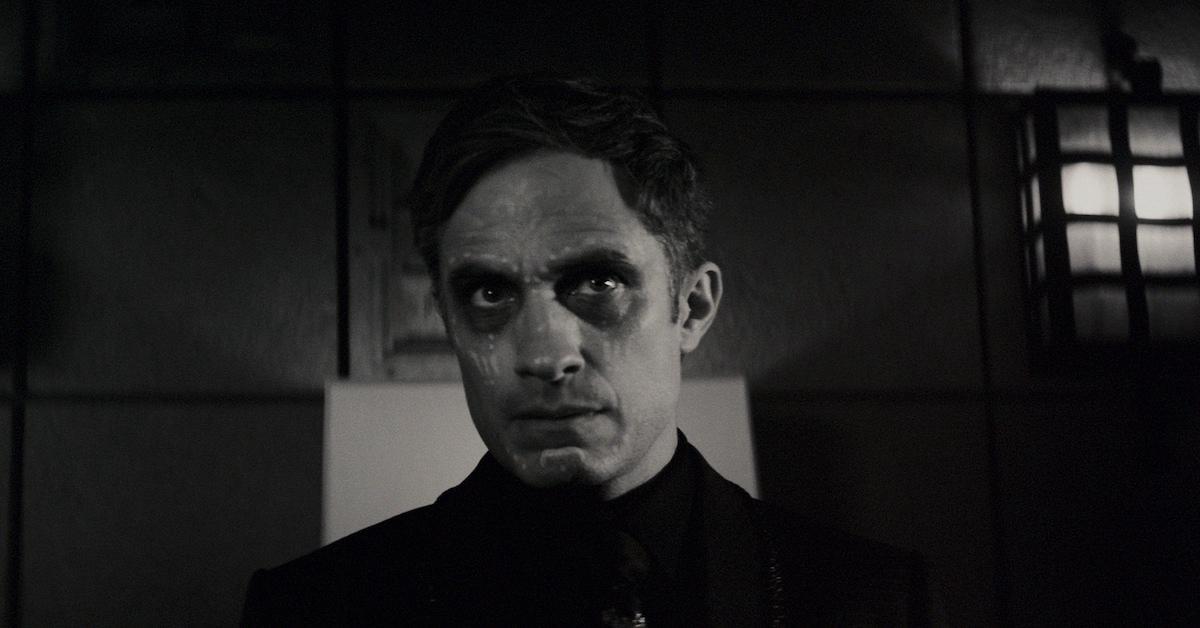 Article continues below advertisement
Werewolf by Night is inspired by the obscure 1972 Marvel comic book run that lasted for just 43 issues and featured a character named Jack Russell (yes, an obvious nod to the dog breed), who becomes a werewolf when he's just 18-years-old thanks to a family curse. In fact, Moon Knight was first introduced in a Werewolf by Night comic book issue, so many fans are speculating that the character could appear in the horror flick.
However, director Michael Giacchino has confirmed that Werewolf by Night, while within the timeline of the MCU, stands completely alone… for now. But both executive producer Brian Gay and Marvel president Kevin Feige have teased that some of the characters we meet in Werewolf by Night could come back to literally haunt us.
Article continues below advertisement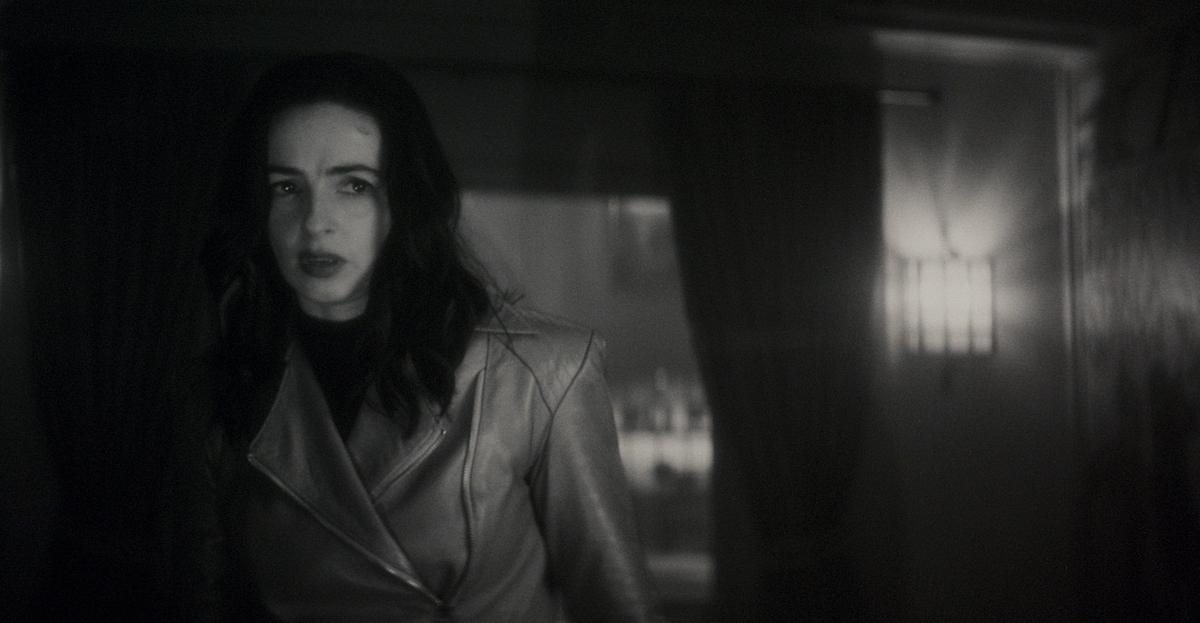 "I think one of the very cool things about the special is it's just peeling back the corner of monsters in the MCU, right?" Brian told The Direct. "So there's not just the monsters that are part of Werewolf by Night, but the ones that were up on the wall, there's some of that artwork as well. What all this lends to is the idea that for centuries there have been monsters within the world of the Marvel Cinematic Universe, and they've been being tracked or hunted or kept at bay by these hunters."
Article continues below advertisement
"We want to explore entirely new characters and entirely new sides of the MCU with this new fun and frightening spin on the supernatural," Kevin Feige shared to IGN. "We're introducing a world that will ultimately become quite important to the future of the MCU."
Viewing sleuths have found that in a scene with a graveyard, the last death date seen on a tombstone was in 1986, so that would place Werewolf by Night after Captain America and before Captain Marvel in the MCU's timeline.
How scary is 'Werewolf by Night'? It has a rating of TV-14.
With a TV-14 rating, it's clear that Werewolf by Night isn't for the faint of heart or the very young. However, in many ways, it's not quite as scary as many of the modern movies today that we classify as "horror." That's because Michael is leaning into the horror classics of the 1930s and 1940s, which can have elements of camp and rely more on the "fun" of horror, although there is definitely gore and violence.
Article continues below advertisement
"I feel like the world has gone into this thing where all the scary stuff has gotten too sadistic," Michael said in an interview with Den of Geek. "And we've lost the heart of it as well. It was important to me that this has a real heart to it, that it's not just blood and guts, that it actually has a real moral center."
There aren't as many jump scares in Werewolf by Night, but between Michael's expertise in music composition and his love of the old horror flicks, viewers will definitely be scared. Sometimes it's the "shadows" and the tension that scare us the most — and with Werewolf by Night's whodunit plot of a culprit in the main characters' midst, we will certainly be tickled with fear.
Werewolf by Night is now available to stream on Disney Plus.