Eagles QB Jalen Hurts Could Miss Christmas Eve Game With Sprained Shoulder
Eagles quarterback Jalen Hurts got hurt during a recent game against the Chicago Bears. Here's what happened, as well as an update on his injury.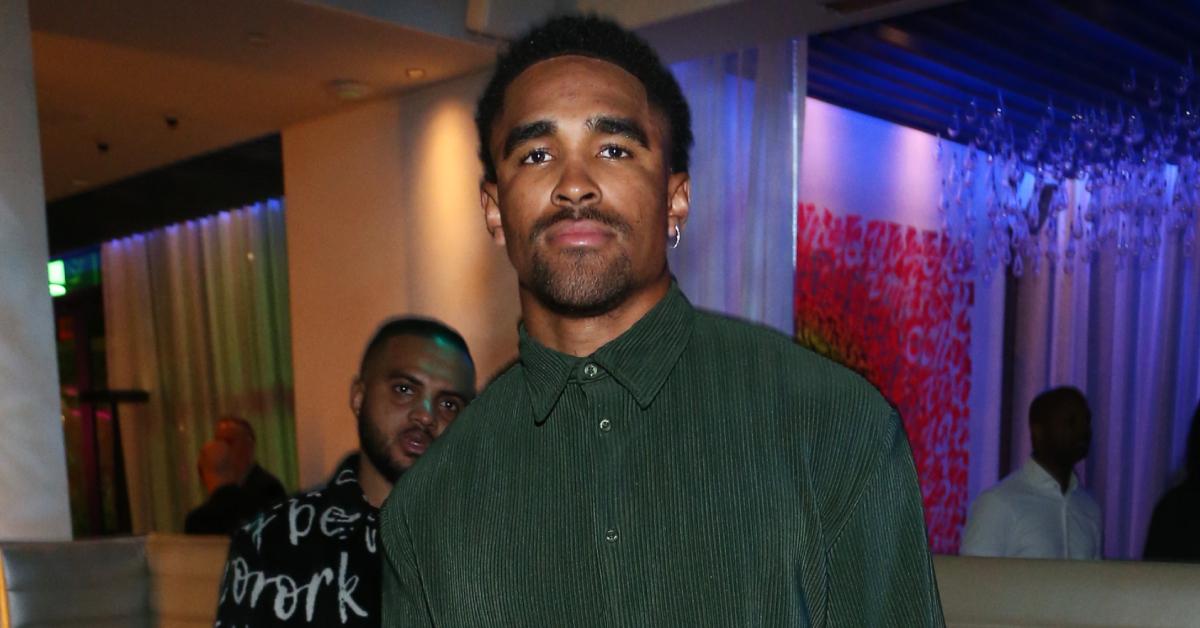 As the 2022-23 NFL regular season dwindles down, many teams have their sights set on the Super Bowl. However, the club with the best chance of making it to the big game and winning it all is the Philadelphia Eagles. The team improved on their 9-8 record from last year, clinched their second straight playoff berth, and matched their franchise-best 13-1 start in the 2004 season.
Article continues below advertisement
Philadelphia also has the chance to clinch the NFC East with a win over the Dallas Cowboys on Christmas Eve, but can the team manage to do that without its star quarterback Jalen Hurts? The 24-year-old QB recently sustained an injury, and it's putting his status in doubt for the rivalry matchup.
With his availability up in the air, let's look at what happened and see if there are any updates on Jalen Hurts's injury.
Article continues below advertisement
Jalen Hurts injury update: What happened?
In the third quarter of the Eagles-Bears game on Dec. 18, Jalen was shoved into the ground by defensive lineman Trevis Gipson. He stayed down for a few moments but eventually continued playing and even finished the game.
"It wasn't the first time I've been slow [to get up], it won't be the last," Jalen told reporters, per ESPN. "I did play a really physical game, and it was real cold, too. So happy we were able to find a win and in the end find a way."
Although he seemed to be in good spirits, several sources revealed that Jalen sustained a sprained right shoulder. The injury isn't considered long-term, but if he can't play on Christmas Eve, someone else will have to step up and be a leader.
Article continues below advertisement
Who is Jalen Hurts's backup quarterback?
With their star QB dealing with a right shoulder sprain, the Eagles head coach assured the media that Gardner Minshew can step into the spotlight and secure the team its biggest win of the year.
"This guy is a great backup quarterback who could be starting on teams in this league," Nick Sirianni said, per NJ.com. "He doesn't need a lot of reps. He's ready to go because of the football IQ that he has. He's ready to roll when his number is called. He can ball. I think he's proved it."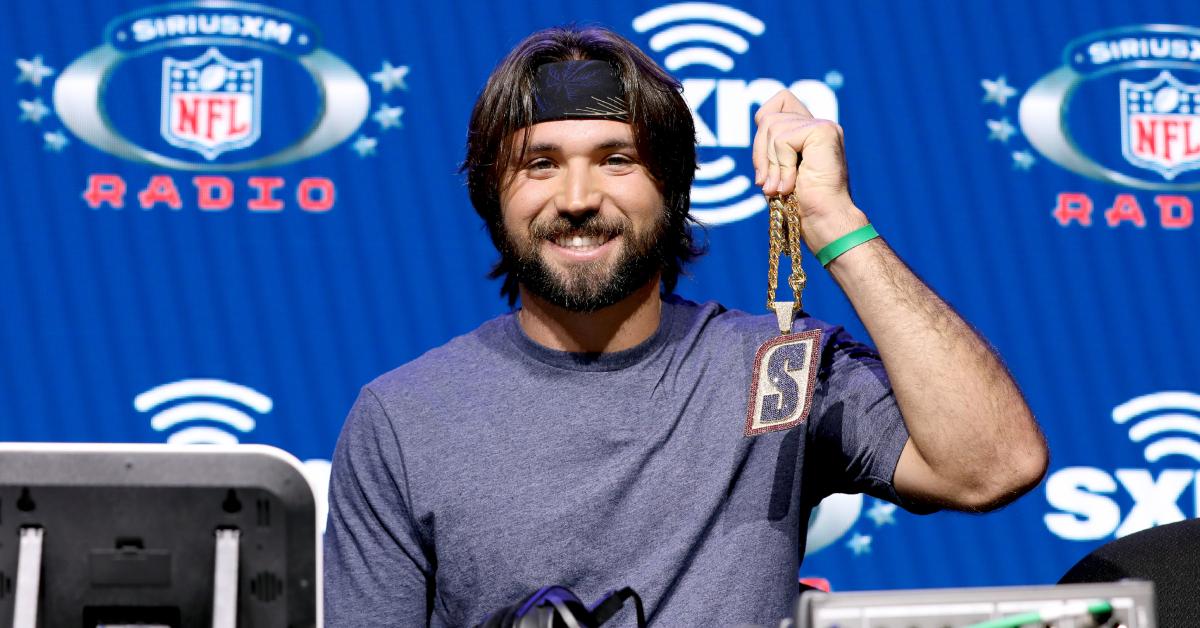 Article continues below advertisement
Gardner Minshew's stats prove he can lead the Eagles to victory.
Although he hasn't played much in the 2022 season, Gardner has plenty of experience as a starting QB and has proven he's more than capable of leading the Eagles to victory. In December 2021, he took over as the starter for an injured Jalen Hurts against the New York Jets — he completed 20 of 25 for 242 yards and two touchdowns in a 33-18 win.
Gardner also started a Week 18 game against the Cowboys in 2021, completing 19 of 33 passes for 18 yards with two touchdowns and an interception in a 51-26 loss. Ugh — we hope history doesn't repeat itself on Christmas Eve!
Article continues below advertisement
What to know about Gardner Minshew's NFL contract.
In 2019, he signed a four-year $2,710,884 contract with the Jacksonville Jaguars — this also included a $190,884 signing bonus, $190,884 guaranteed, and an average annual salary of $677,721.
However, after an injury-ridden season in 2020, Gardner was traded to the Eagles the following year. In 2021, he earned a base salary of $850,000 while carrying a cap hit of $850,000, according to Over the Cap. For the 2022 season, Gardner's base salary and cap hit increased to $2.54 million.