Harry Styles First Met James Corden Through This One Direction Connection
Are James Corden and Harry Styles friends? The singer appeared on James's final episode of 'The Late Late Show with James Corden.'
Fans may recall that James Corden and musician Harry Styles have often appeared together on TV and even out in public on several occasions. The funnyman even tapped the internationally acclaimed artist to appear on the final episode of his long-running Late Late Show.
Article continues below advertisement
With that being said, what do we know about their friendship? Are James and the former One Direction star genuinely friends, or is it all for show?
Here's what we know.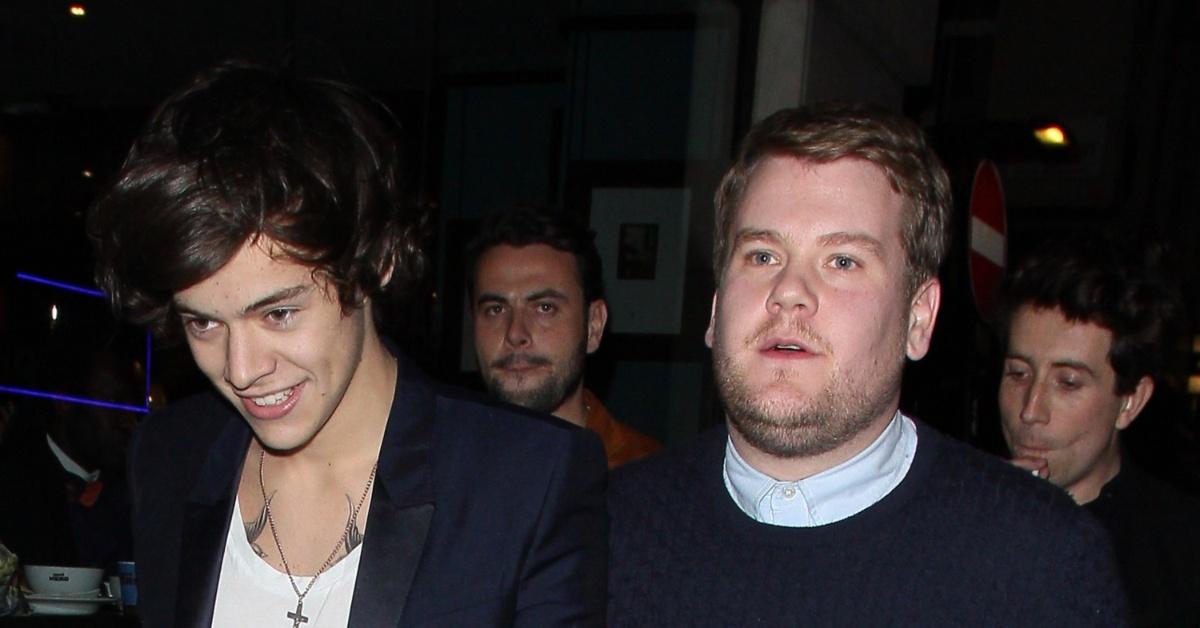 Article continues below advertisement
Harry Styles and James Corden have enjoyed a years-long friendship.
Harry and James have enjoyed a bromance that has extended for a long time. Per People, James revealed that former One Directioner Louis Tomlinson's late mother, Johannah Deakin, is the reason why he first met One Direction.
"[She] wrote me an email one night saying, 'My son's down in London. I don't know if you remember me. You met him years ago. We're slightly worried that he's in London on his own. Would you reach out to him?'" James explained at the New Yorker Festival in 2022. "And I said, 'Sure.'"
Louis was in London at the time because he was on The X Factor, which is the show that launched One Direction.
That initial plea for guidance from Louis's mother spurred James to develop a friendship with the band.
"Various members of that band would come around to our house in North London and we'd eat pizza and play PlayStation and my wife [Julia] would feel like she was babysitting," James recalled.
Article continues below advertisement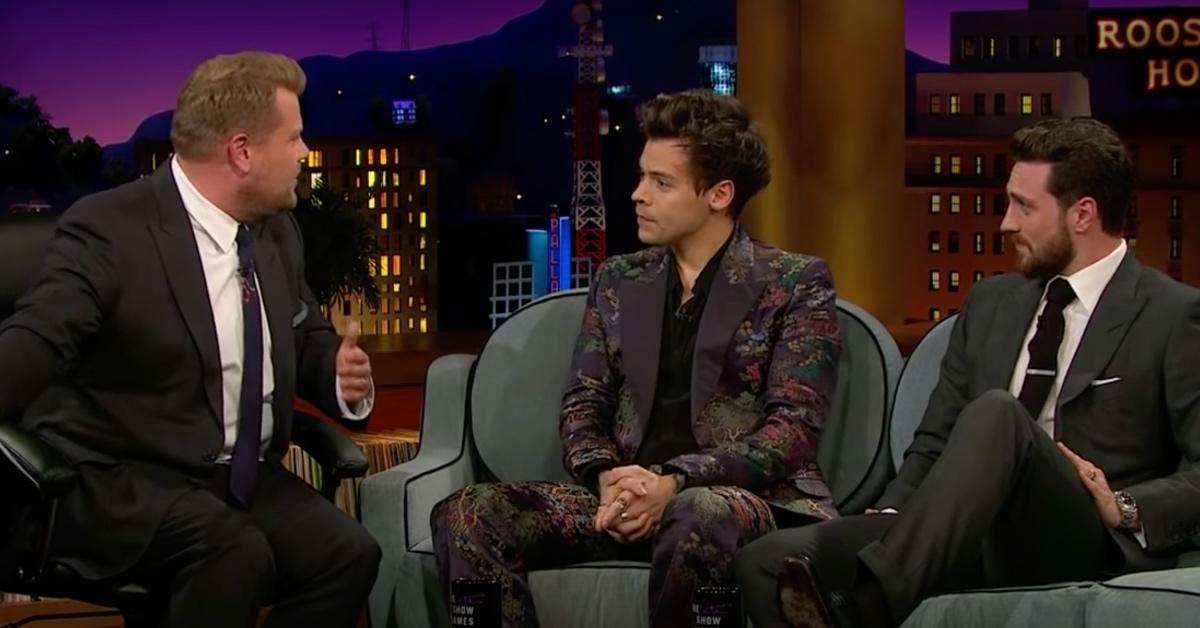 In the years since, fans have seen plenty of crossovers between James and One Direction. After an initial 1D interview in May 2015 on James's show, Harry did solo interviews on multiple occasions afterward (as, of course, have other 1D members).
Article continues below advertisement
Harry also collaborated with James on a crosswalk concert in 2020, and appeared alongside James in his signature series Carpool Karaoke. The two once faced off in a dodgeball match that was broadcast on television and social media, and Harry even took over for James as host of The Late Late Show one night at short notice when James's wife unexpectedly went into labor.
Article continues below advertisement
James Corden opened up about his friendship with Harry Styles to Howard Stern.
While doing promo in April 2023, James opened up to Howard Stern about his relationship with Harry a bit more. The host called the singer "so special," and explained that he never felt left in the shadow hanging out with his mega-famous friend.
"I just think [Harry is] so special as a human, but actually, you don't have any of those feelings because ... like there is someone who wants to embrace the world they're living into the absolute best that he can and you never ever feel like that," he told the radio personality about Harry.
James called his friendship with Harry "a positive thing in [his] life."
He also chatted about going on vacation with Harry, telling the host, "When we went on this one vacation, I made this pact where I said, 'I am only going eat when you eat. I'm going work out when you work out and I'm going eat what you eat and I think it's going have a really positive impact on me.'"
However, he quickly admitted, "[Harry] was like, 'OK…' I lasted 36 hours and I was like, 'No, I'm out.' Once I've had a drink, I'm like, 'I should get some fries and I'm on holiday.'"