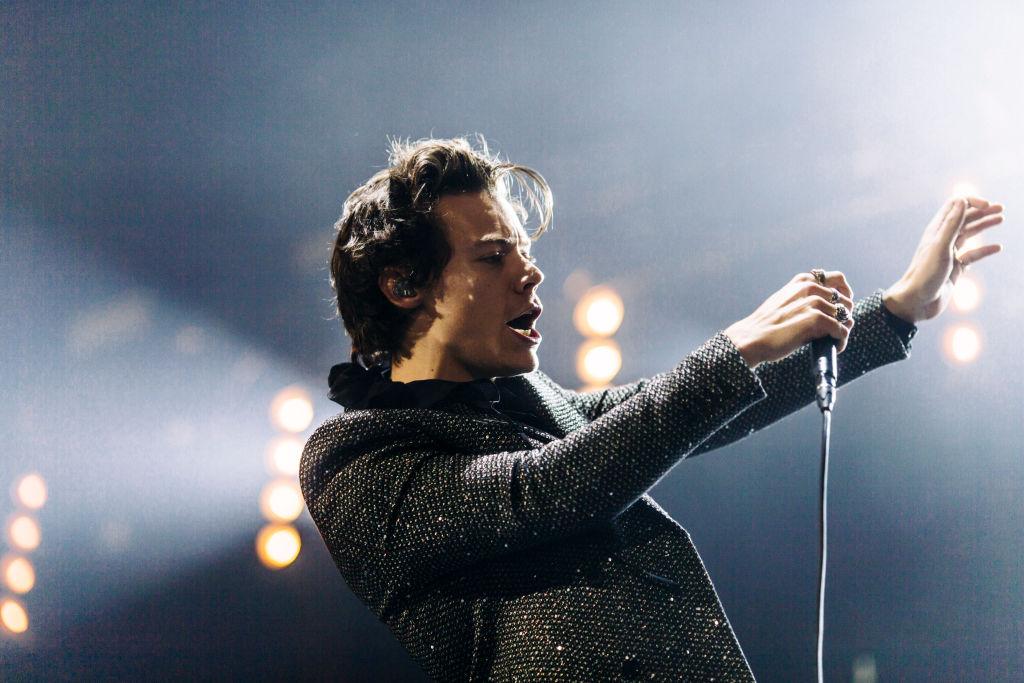 Are Harry Styles and Olivia Wilde Really Dating? Here's What We Know
British pop singer Harry Styles has gone in only one direction since his boy band days: up! His star is constantly rising, he's proven himself as a legitimate solo artist time and time again, and his second studio album, "Fine Line," won the attention of critics and listeners.
Since his days in One Direction, Harry has been a complete and utter heartthrob, and he's romanced the likes of Kendall Jenner, Kiko Mizuhara, and Camille Rowe.
Article continues below advertisement
When "Fine Line" dropped in December of 2019, people were quick to try to figure out who the lyrics of each song were about.
Who is Harry Styles dating? Find out if the "Adore You" singer is tied to anyone now.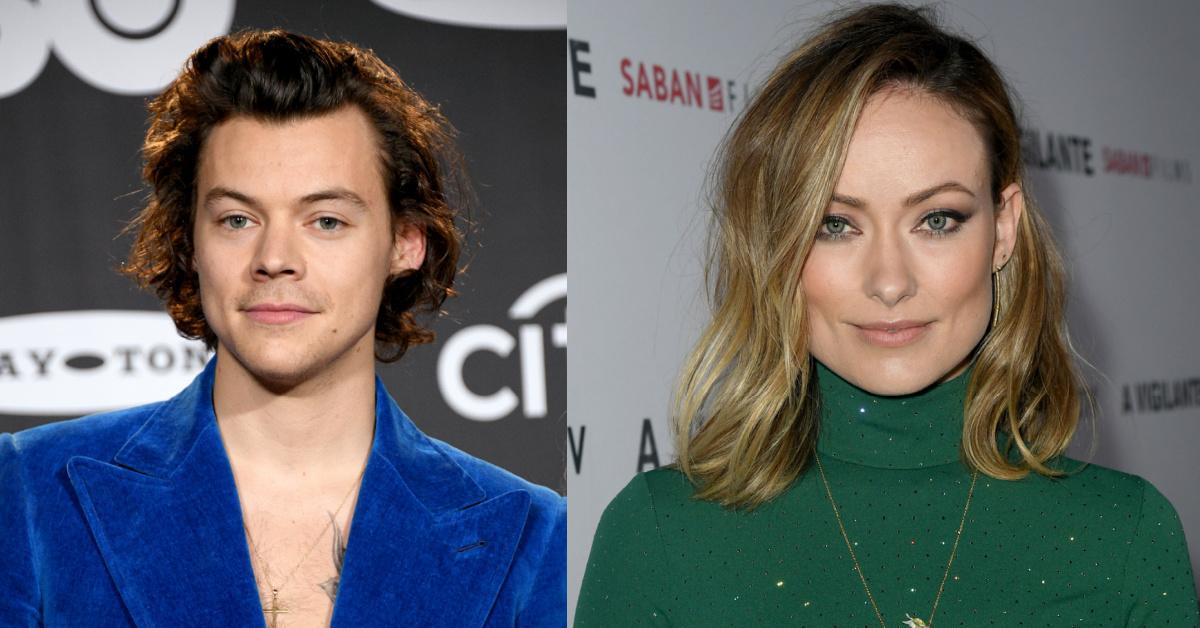 Article continues below advertisement
Who is Harry Styles dating?
The "Lights Up" singer is far more private when it comes to his personal life than any of his former One Direction bandmates. Most recently, there have been rumors that he's linked to actress Olivia Wilde. In November of 2020, Olivia and her former fiancé Jason Sudeikis announced that they had decided to split up after being engaged for seven years (and having two children together).
On Monday, Jan. 4, 2021, Page Six reported that Harry and Olivia "took their romance public" when they were spotted holding hands while attending Harry's agent's wedding at the San Ysidro Ranch in Montecito, Calif. over the previous weekend.
Article continues below advertisement
Neither Harry nor Olivia has confirmed the relationship, but the photos of the two of them holding hands — Harry in a dashing suit and Olivia in a stunning peasant dress — have truly taken the internet by storm. If they are together, there's a good chance that their relationship was sparked on the set of Olivia's upcoming psychological thriller, Don't Worry Darling. Olivia is directing and playing a supporting role, while Harry will play one of the lead roles opposite Florence Pugh.
Speaking to Vogue in November of 2020, Olivia says she and Academy Award nominee Arianne Phillips (who is costuming Don't Worry Darling) "did a little victory dance" when they heard that Harry had officially signed on for the film. "[We] knew that he has a real appreciation for fashion and style. And this movie is incredibly stylistic. It's very heightened and opulent, and I'm really grateful that he is so enthusiastic about that element of the process — some actors just don't care."
Article continues below advertisement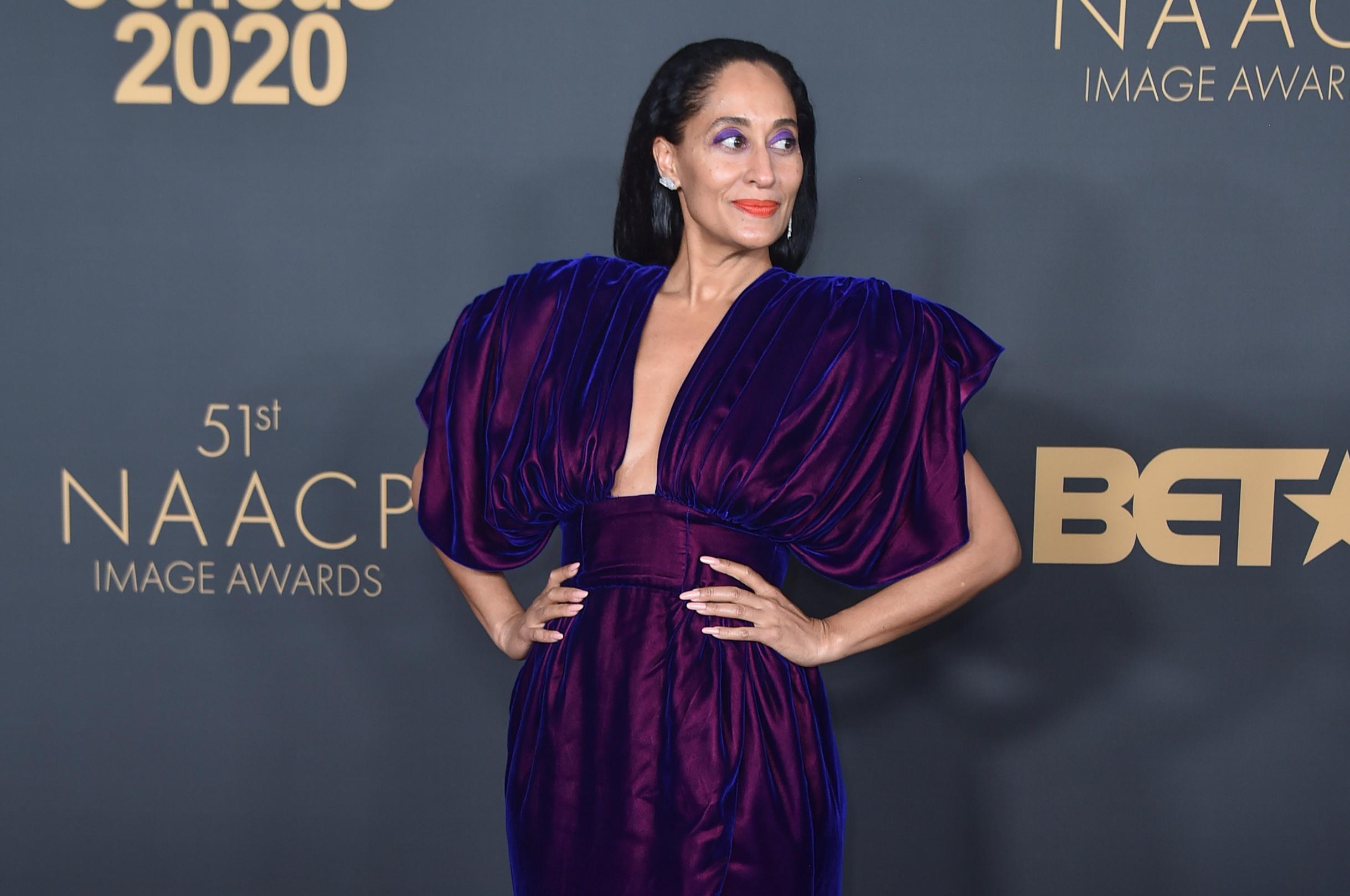 Harry was previously linked to Tracee Ellis Ross.
The two initially talked about meeting in December 2019, when Tracee revealed that Harry had slid into her DMs and started liking her Instagram photos. At the time, neither of them suggested they were romantically linked, but it soon seemed as though things had changed.
Neither party officially confirmed the relationship, though given neither of them are very public about their love lives, that's not much of a surprise.
Article continues below advertisement
Prior to (maybe!) dating Tracee, Harry was linked to Japanese model and influencer Kiko Mizuhara in April of 2019. According to Cosmopolitan, Kiko was born in Dallas and raised in Japan, where she rose to an incredible level of fame as a model.
She has 5.5 million followers on Instagram, and she's been a brand ambassador for companies like Dior and Coach.
In case that wasn't impressive enough, she's also an actress. She appeared in a music video for The Weeknd and acted in the 2010 Norwegian Wood adaptation, which was nominated for an award at the Venice Film Festival.
Oh, she's also a fashion designer whose clothes have been worn by the likes of Rihanna and Beyoncé. Yeah, she's pretty cool.
Article continues below advertisement
Glamour reported in April of 2019 that Harry had made several trips to Japan to visit Kiko. They were seen together celebrating Harry's birthday at a bar in Tokyo.
The two haven't been spotted publicly together in several months, which has led some to believe that they may have parted ways. Considering the fact that Harry has been promoting "Fine Line" since 2020 began, it would be understandable that their schedules led them to break up.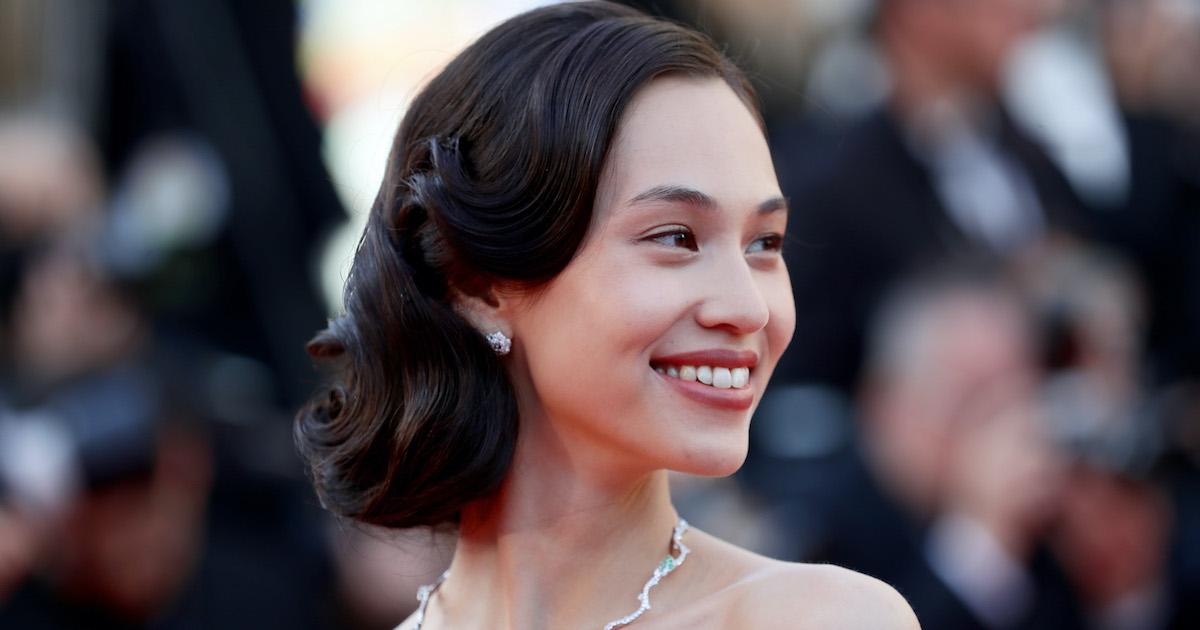 Article continues below advertisement
We're not quite sure when the couple ended things because he likes to keep his private life very private.
Kiko and Harry do still follow one another on Instagram, but he also follows exes Camille Rowe and Kendall Jenner on the photo app too.
Who are Harry Styles' other ex-girlfriends?
From 2017 to 2018, he dated Victoria's Secret model Camille Rowe. The pair remained friendly after their breakup, and Harry even asked Camille for permission to use a snippet from a voicemail she left for his "Fine Line" song "Cherry."
He was also briefly linked to Pandora Lennard and chef Tess Ward in 2016 and 2017, respectively.
Article continues below advertisement
His most famous relationship, perhaps, was with model Kendall Jenner. The two first got together in 2013, but they reportedly ended things after around three months of dating. Kendall's sister, Khloe Kardashian, suggested that Kendall and Harry had reconciled in 2015, but things ended once again shortly thereafter.
Proving that they still stayed friends, Kendall and Harry did a viral segment for The Late Late Show with James Corden, "Spill Your Guts or Fill Your Guts," in December of 2019.
Article continues below advertisement
Before he dated Kendall, Harry was rumored to be romancing Nicole Scherzinger, Erin Foster, Kimberly Stewart, and Sara Sampaio.
Harry's romance with Taylor Swift was confirmed after they were spotted holding hands together during a New York City walk in 2012. Though they weren't in it for the long haul, their relationship did allegedly give the inspiration for Taylor's hit song "Style."
In 2011, he dated the late Love Island host Caroline Flack. Their relationship was his first big public romance since One Direction broke out, and Caroline later said that she received a lot of hate for dating someone 14 years her junior.