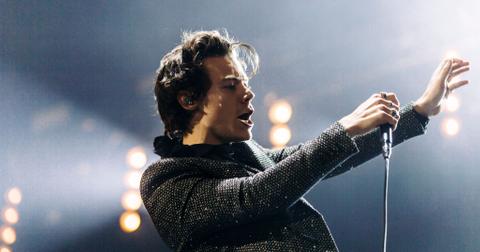 Who Is Harry Styles Dating? And What Does His Album Release Date Have to Do With His Ex?
By Robin Zlotnick
When does Harry Styles' new album come out?
On Instagram, Harry announced that his brand new album, "Fine Line," will hit shelves (or, more accurately, your friendly neighborhood streaming service) on Dec. 13. Along with the announcement of the date, Harry posted what seems like some very cool album art.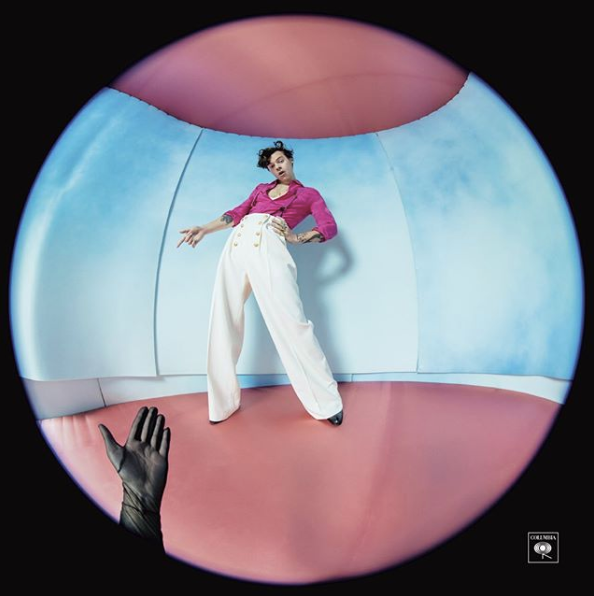 Harry released his first single from the album, "Lights Up," and it immediately caught fans' attention. Back in August, he told Rolling Stone magazine that this new album would be "all about having sex and feeling sad." Sounds fun, eh?
But there's another little detail about the "Fine Line" album release that has caught people's attention.
"Fine Line" will be released on Dec. 13... which is Taylor Swift's 30th birthday.
According to Cosmopolitan, this doesn't seem like such a minor detail to fans and pop culture conspiracy theorists alike. If you remember, Harry and Taylor dated way back in 2013. Many believe that this album release date indicates one of two things. Either Taylor is collaborating with Harry on one or more tracks on the album... or the album contains songs about Taylor.
But Harry, presumably, is over Taylor. That was five years ago, and according to most reports and rumors, they have both moved on. Most recently, Harry has been connected to someone entirely new.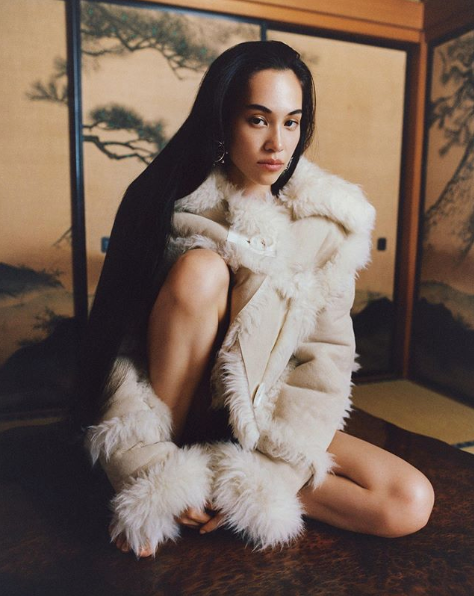 Who is Harry Styles dating?
As recently as April of 2019, Harry has been reportedly attached to the Japanese model and influencer Kiko Mizuhara. According to Cosmopolitan, Kiko was born in Dallas and raised in Japan, where she rose to an incredible level of fame as a model.
She has 5.3 million followers on Instagram, which is almost unheard of, and she's been a brand ambassador for companies like Dior and Coach.
In case that wasn't impressive enough, she's also an actress. She appeared in a music video for The Weeknd and acted in the 2010 Norwegian Wood adaptation, which was nominated for an award at the Venice Film Festival.
Oh, she's also a fashion designer whose clothes have been worn by the likes of Rihanna and Beyoncé. Yeah, she's pretty cool.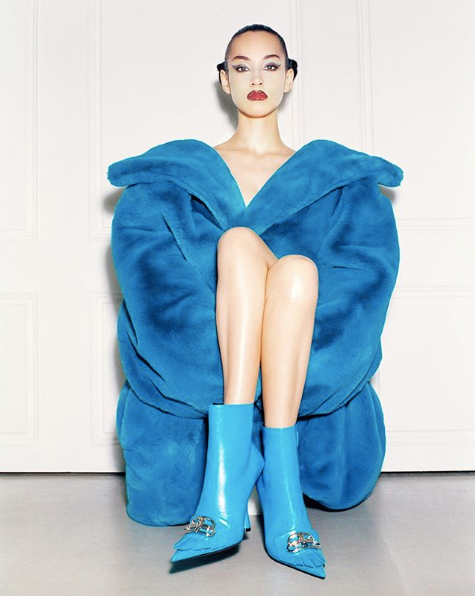 There hasn't been a lot of news on Harry/Kiko relationship front for several months, but we totally understand if these two powerhouses are attempting to keep their romance on the down low. Glamour reported in April that Harry had made several trips to Japan to visit Kiko. They were seen together celebrating Harry's birthday at a bar in Tokyo.
I hope these two are still going strong because they are both gorgeous, both hugely successful, and just seem like they are on each other's levels. Perhaps when "Fine Line" comes out in December, Harry's songs will tell us more about their burgeoning romance. Until then, speculate away!