'Jeopardy' Hunk James Holzhauer Is Married to a Like-Minded Quiz Aficionado
As a 32-time 'Jeopardy' champion, James Holzhauer has made quite a name for himself. As dashing as James is, fans want to know if he's married.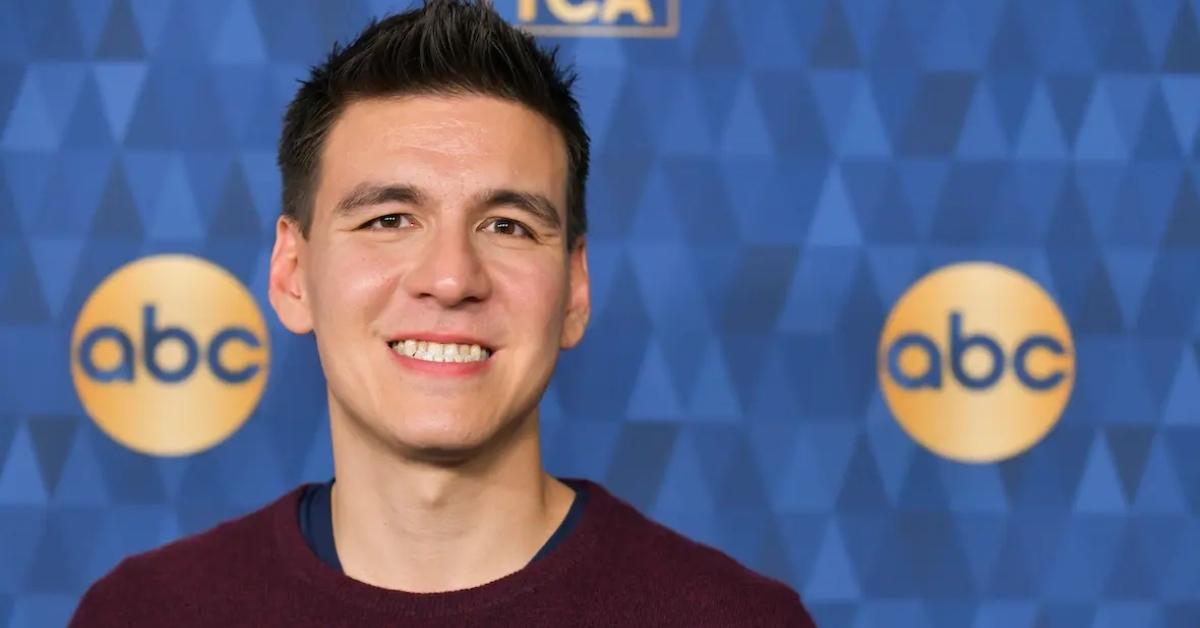 If you haven't kept up with all things Jeopardy!, here's the scoop: The top three highest Jeopardy winners competed in the Greatest of All Time tournament in January 2020. While James Holzhauer didn't win the title of "Greatest of All Time," he did make a significant impact on the viewers watching. Now, fans are dying to know: Is James married?
Article continues below advertisement
Fans are just as concerned with James's martial status as they are with the comment he made to Ken Jennings during a May 2023 taping of Jeopardy Masters. After a question about novelist Anne Rice came up, referring to her writing as "elegantly erotic and full of enchanting terror," Ken joked, "I also refer to James as elegantly erotic and full of enchanting terror." It didn't take but a few seconds for James to come back with "Keep it in your pants, Ken."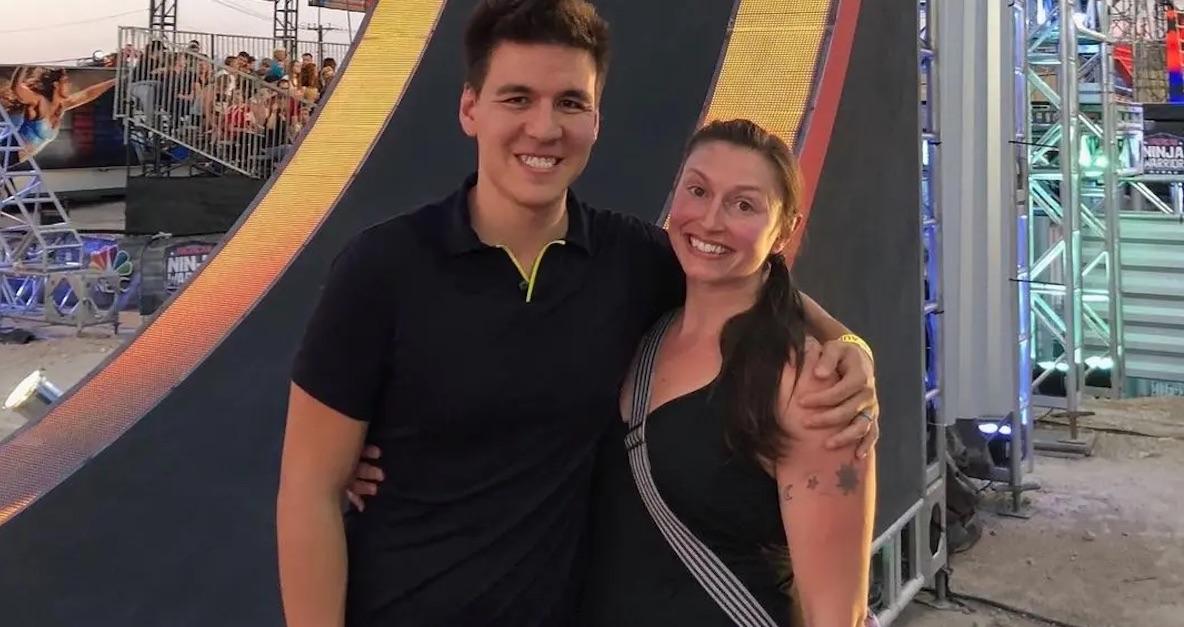 Article continues below advertisement
James Holzhauer has been known to incorporate his personal life into his 'Jeopardy' wagers.
For someone who enjoys gambling, James isn't without a strategy. In fact, in an interview with The Washington Post, James admitted that he often chose amounts to risk based on personal connections. "Family and friends will always mean more to me than any amount of money or Jeopardy! wins. I wanted to show them my love in an unconventional way."
In the same interview, James also mentioned that one of the dates he used to place bets was none other than his wedding date. What does this mean, Jeopardy fans? Sorry to anyone hoping otherwise, but James is, in fact, married. His wife, Melissa Holzhauer, isn't a slouch at quiz shows either — she was on Who Wants to Be a Millionaire? once upon a time!
Article continues below advertisement
Several of James's bets were based on personal connections, including: "his wedding anniversary, the birthdays for his dad, nephew and daughter. He won exactly $110,914 on purpose on Tuesday [April 9, 2019], planning it all along. His daughter was born on 11/09/14."
James Holzhauer and his wife have a daughter.
Not only have James and Melissa studied a wide range of trivia knowledge together, they also share a daughter named Natasha. Natasha made Jeopardy legend Alex Trebek a touching get well soon card, Patch reported.
Article continues below advertisement
Who is James Holzhauer's wife, Melissa? She's all about quiz shows, too!
It might shock Jeopardy! viewers to think that James's wife was on a quiz show first, but the couple's mutual interest in trivia has been a key theme throughout their marriage. James said that he "knew that 'Sadie Lou' was a nickname for Sarah Lawrence College, because he and his wife had studied the etymology of the name 'Sadie' while picking out baby names."
Article continues below advertisement
The couple has even participated in quiz shows together, having both competed in the World Quizzing Championship in 2012. Jesse Honey won the trivia competition that year, but James had an impressive run, placing 34th. His wife landed in the 154th spot.
When Melissa isn't participating in quiz shows or helping to care for their daughter Natasha, Newsweek says she is a teacher and a tutor, with specific interest in helping students prep for the ACT. She also has experience helping undergraduate students in subjects related to Greek and Latin, having previously taught Greek Mythology courses. All of this in-depth trivia is sure to have helped her (and James!) prepare for their quiz show experiences.
Article continues below advertisement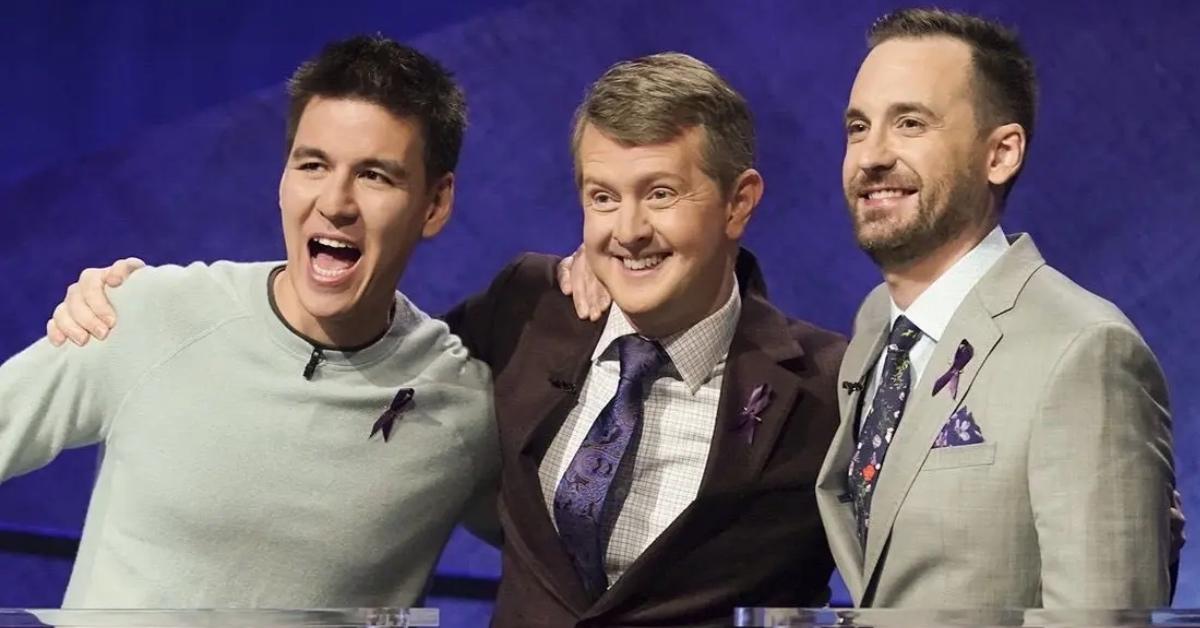 In addition to catching James in reruns of Jeopardy! or on Jeopardy Masters, which began airing on May 8, 2023, you can catch him on the ABC show The Chase. This trivia show boasts "no participation trophies" and pits "average Joes" against the three former 'Greatest of All Time' Jeopardy participants.
James joined The Chase in January 2021 and appeared in Season 3.