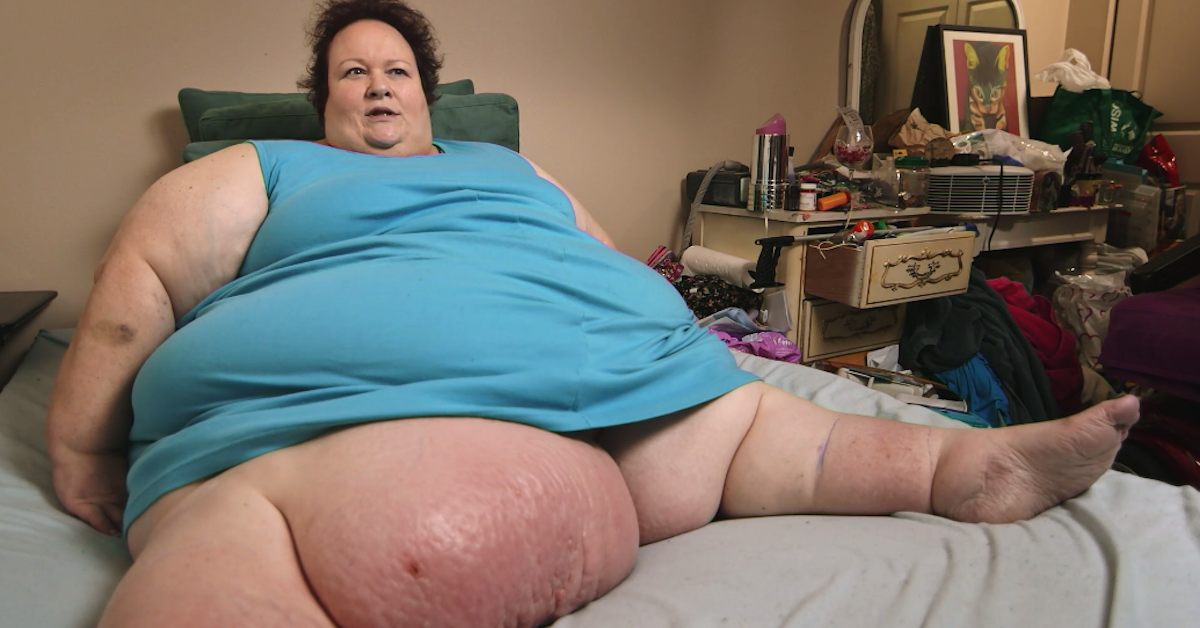 Janine Moved to Texas and Weighs Half of What She Did Before
We're not going to lie, we were freaked out when we first heard that Janine Mueller from last season of My 600-Lb Life was making a return to the TLC spinoff, Where Are They Now. "A year since her weight loss journey began," the episode's bio read, "Janine is still in the 500s and mostly immobile."
Article continues below advertisement
"Now, Dr. Nowzaradan is running out of options for how to treat her if she can't find a way to control her eating habit and start walking again," it continued.
So, is Janine, 58, as much of a lost cause as TLC makes her sound? Keep reading to see her today.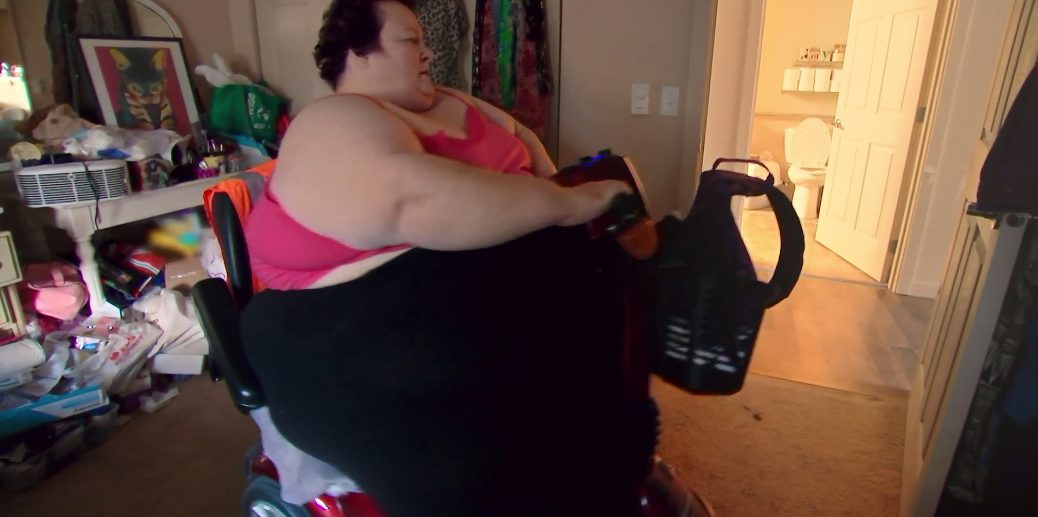 Article continues below advertisement
Janine, before.
When we first met Janine in Season 6, she was one of the most endearing stars of the season. "When I wake up in the morning, my body hurts so much and the pain in my joints is so bad, I hurt in ways that I never dreamed that I would," she said when we first met her at 621 pounds.
Janine used an electric scooter to get around because her knees were damaged from her excessive weight, but it was impressive to see a star hold on to her mobility on the show, considering how many My 600-lb Life stars remain bed-bound. By the end of her episode, she successfully dropped her weight to 566.
Article continues below advertisement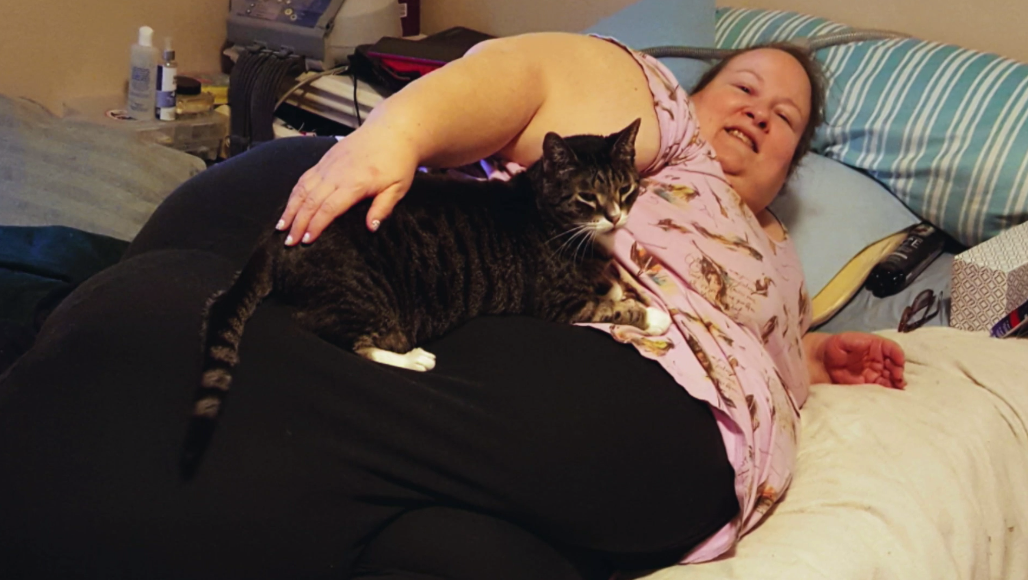 However, she was unable to receive Dr. Now's signature gastric bypass, AKA bariatric sleeve surgery, because she hadn't shed enough weight. She didn't whine about it the way *cough* many others do when they're turned away from surgery.
Article continues below advertisement
Instead, she kept her head high and set a new goal for herself. "My true goal is to lose enough weight to get knee surgery, lose the scooter and go dancing," she said after her episode aired. We love it when the stories on My 600-lb Life veer from depressing to inspiring.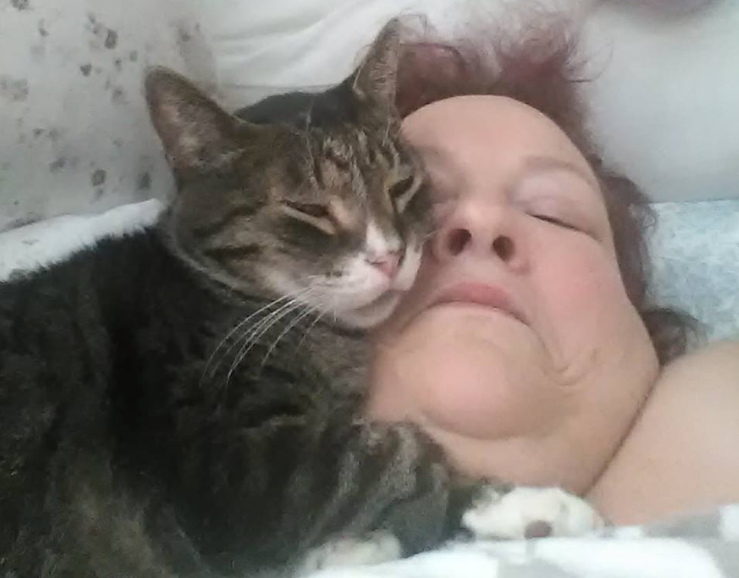 Article continues below advertisement
Janine, now — post-surgery!
Janine's resilience is definitely what made her weight loss and maintenance possible, and we're so proud of her success. Back in September, she took to her Facebook page to announce she permanently relocated to Houston and finally got the weight loss surgery! "Down to 312 at last weigh in," she updated in a comment thread back in April.
"I'm recovering from weight loss surgery so I need to focus on what makes me better," she wrote about finding a team to join on a cancer march. "Doing this makes me better!!" Janine's been relatively quiet on social media since, in part because of the Where Are They Now? special she was filming and the notorious contracts TLC makes stars sign.
Article continues below advertisement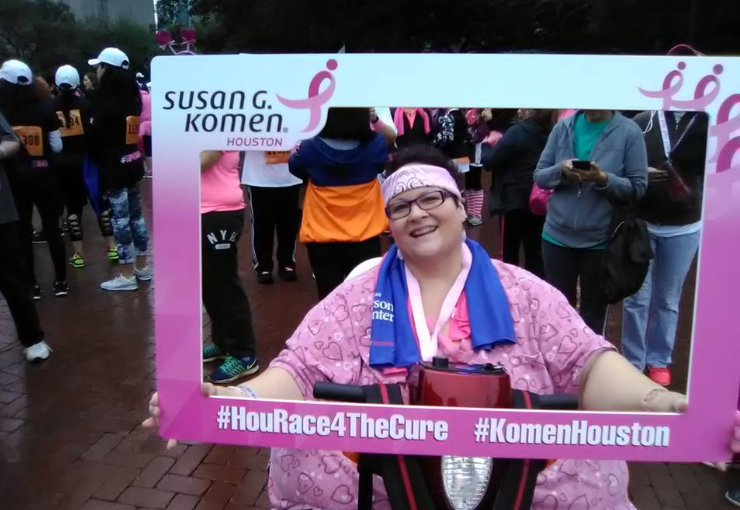 She mentioned in a recent post that she wasn't allowed to share any photos of her weight loss until the episode airs and wrote in February to let her fans know that she was "doing well!!" and very close to achieving her "ultimate goal, which is knee replacements!!"
Article continues below advertisement
"Praying this happens by the end of spring," she wrote at the time, adding she wants "to go dancing for my birthday!!"
"I wish I could show you new pictures, but I am not allowed to (the show)," she went on to say.
But she did tease her Where Are They Now episode by saying, "You will get to see all my surgeries and my amazing weight loss!! And I am not even done yet!! Am I in love? Do I have a love? ... Hand in there friends! MORE to come!!"
Watch My 600-lb Life: Where Are They Now Wednesdays at 8 p.m. on TLC.