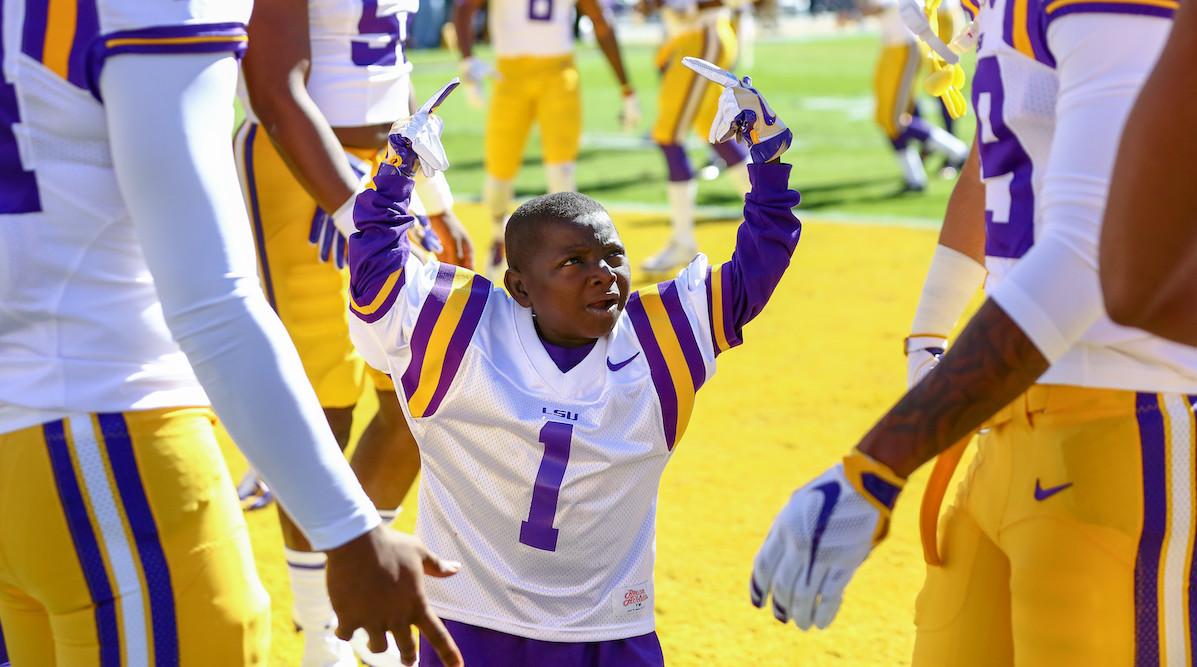 Remember Jarrius Robertson? He's Still a Saints Super Fan Today!
Jarrius Robertson, who suffers from biliary atresia, apologized after his father was charged with defrauding donors — where is the Saints fan today?
Article continues below advertisement
At that point, Jarrius had already undergone liver transplants but that did not damper his spirit. Shortly after the visit, his father, Jordy Robertson, set up the It Takes Lives to Save Lives organization, aimed at spreading awareness about organ donation and helping the family with Jarrius' medical bills.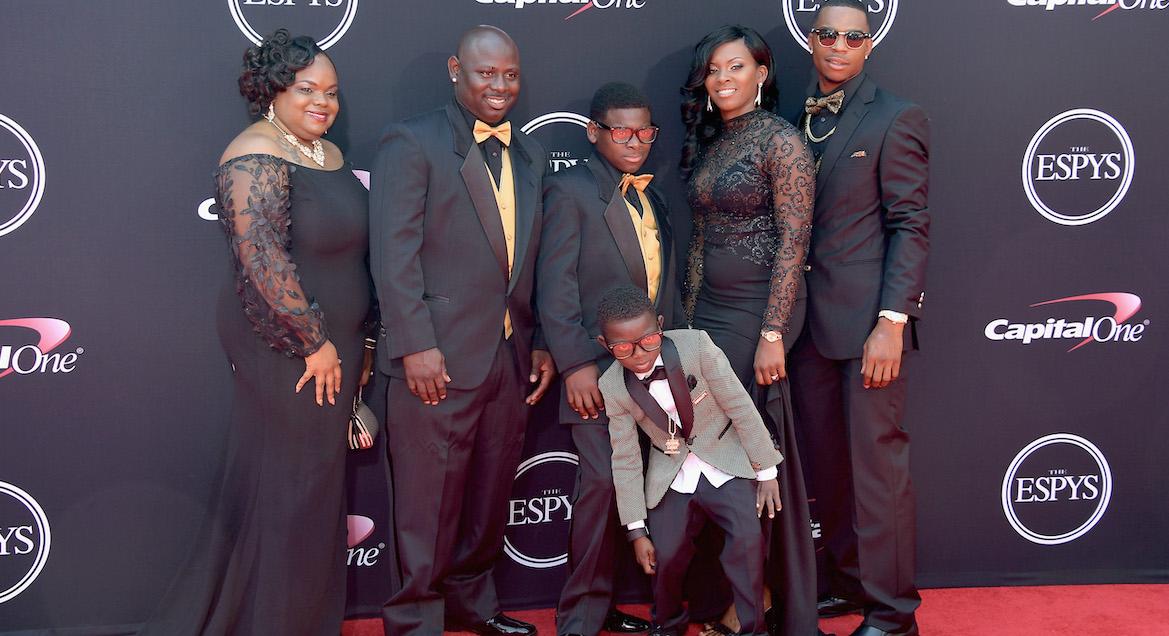 Article continues below advertisement
Unfortunately, it was revealed in 2019 that Robertson was diverting the money to his personal bank account, and using most of the donations at casinos.
According to federal prosecutors, he defrauded donors of between $95,000 and $150,000 — $70,000 of which came directly from New Orleans Saints owner Gayle Benson and National Football League Commissioner Roger Goodell.
Jarrius apologized for his dad's actions on social media.
Article continues below advertisement
"I love my daddy but I know there are a lot of good people that have been hurt by his actions," he wrote on Twitter. "All I ever wanted to do was make everyone aware of the need for organ donation so that it might help others in need. I love making everybody laugh and have fun. I hope going forward, my family and I can show how truly sorry we are for what happened and regain the trust of all who have supported us!"
Article continues below advertisement
Where are Jarrius and his family today?
Jarrius' father has yet to be sentenced for his crimes. His court date was pushed back but he faces up to 40 years in prison. However, Jarrius, 18, continues to be the biggest Saints fan, following the team on social media and regularly tweeting updates about the NFL, LSU, and the WWE.
And his followers do not blame Jarrius, who was a minor at the time, for his father's actions. "You sweet boy. Love your heart. Everyone deserves forgiveness including your dad and this was not on you. Big hugs," one follower wrote before another added, "Keep posting Man. God knows your heart. You're a brave young man and so many support you."
Article continues below advertisement
Jarrius' mother, Patricia Hoyal, also spoke out about the scandal, telling local media that she suspected Jarrius' dad of misappropriating funds before he was arrested. She also claimed she has had custody of Jarrius since he was 3 years old, despite his dad claiming to be a single parent.
"So many times," Patricia told WGNO. "I wanted to call the media and say (Jordy) is not who he says he is... I'm sorry (the money) wasn't used the way it was supposed to, but don't worry. Just know that God is going to bless you, even if your donations went down the drain."
Hopefully, Jarrius is able to put his scandal behind him and continuing inspiring young people.