Has Jason Maltas, Tracy Tutor's Ex-Husband, Found Someone New Yet?
Does Jason Maltas have a new girlfriend? He and 'Million Dollar Listing Los Angeles' star Tracy Tutor got divorced in 2018. Has he found someone new?
High-flying real estate agent and Million Dollar Listing Los Angeles star Tracy Tutor filed for divorce from Jason Maltas, her husband of 13 years, in 2017. The step marked the end of an era, but it also allowed Tracy to flourish as a career woman and mom of two. Tracy started dating Erik Anderson, a personal trainer, in 2020. What about Jason? Has he found someone new yet? Here's what you should know.
Article continues below advertisement
Does Jason Maltas have a new girlfriend?
Tracy and her ex-hubby briefly reunited in a recent episode of Million Dollar Listing Los Angeles, which likely sparked new questions about what Jason has been up to since the finalization of his divorce in December 2018. It appears that Jason doesn't have an Instagram account, which means that amateur sleuths ready to dig up new details about his private life will have a tough task ahead. Jason's current relationship status is unknown.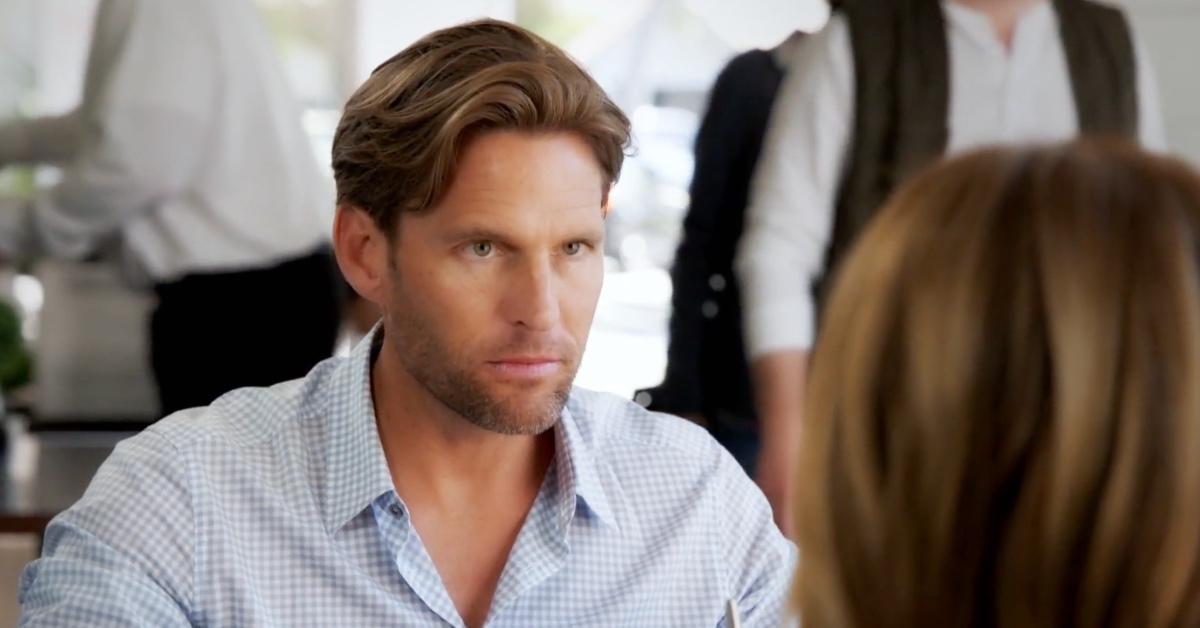 Article continues below advertisement
As the vice president of the Gordon Gibson Construction, Jason arguably made for Tracy's perfect significant other. The duo started dating in the early 2000s. They tied the knot in 2004. They share two daughters, 15-year-old Juliet and 13-year-old Scarlett. Despite her young age, Scarlett is already hailed as a skilled entrepreneur.
Jason and Tracy share the custody of their daughters. Their divorce concluded relatively quickly, which indicates that they parted ways on amicable terms.
Article continues below advertisement
Tracy Tutor is now in a happy relationship with Erik Anderson.
Tracy sold the family mansion on Carmelina in Brentwood, Calif. in 2019 for the price of $21.9 million. She originally listed the ravishing seven-bedroom, 10-bathroom property for $23.9 million, but ultimately lowered the price for the right buyer.
She started dating Erik, a personal trainer with bags of charisma and an exceptional physique, after firmly shutting the door on this past chapter in her life.
"I was in the Carmelina house for 10 years, and I had a big chapter of my life there. I birthed my children there, I had a marriage there, and it was really, really challenging for me to face the fact that it was time to move on," Tracy told Cheddar. "But I do believe in, you know, not sitting in things, and once you make the decision and you jump off that fence and you land on the other side, you really do feel at peace."
Article continues below advertisement
"You have to, as a seller, hand it over to your broker," she described her philosophy in the same interview. "Take the emotion out of it because if you can't, you're not going to be able to get through the process with any kind of certainty. I always say to sellers, 'Look, if this is an emotional thing for you, I completely understand it. I'm going to do the best that I can to walk you through this.'"
Catch new episodes of Million Dollar Listing Los Angeles every Thursday at 8 p.m. EST on Bravo.