Who Is Jason Mays' Wife? She Played a Part in the Hillsong Church Scandal
Jason Mays' wife, Ashley Mays, was heavily affected by her husband's gross misconduct at Hillsong Church. Here's what else we know about her.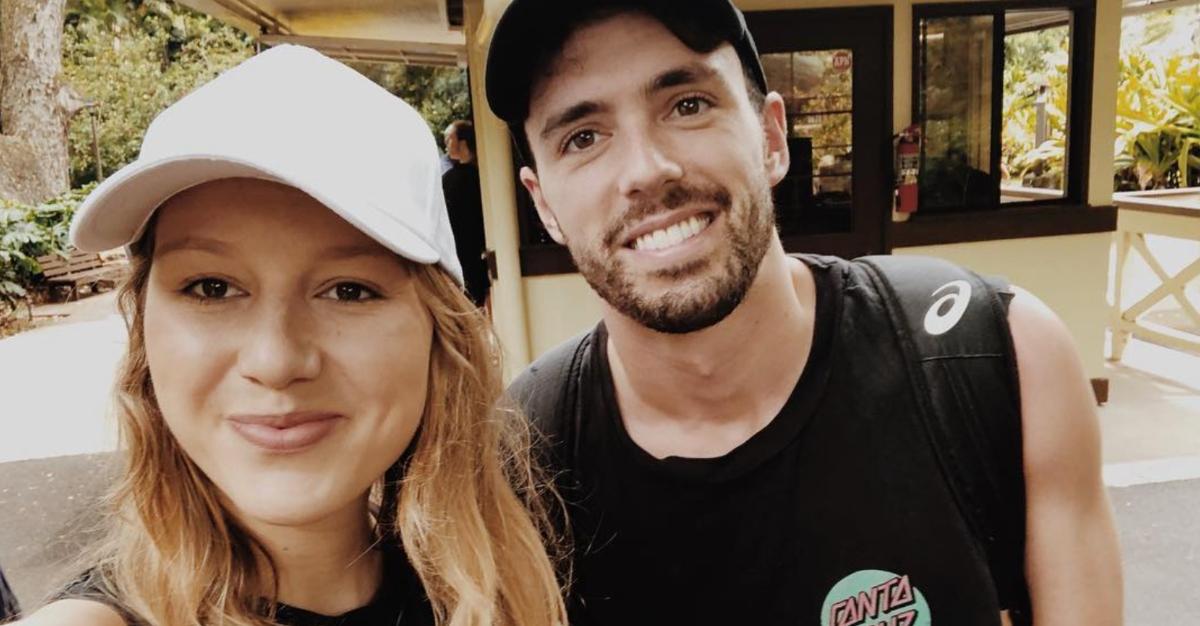 It's been nine months since Discovery Plus released the shocking series Hillsong: A Megachurch Exposed, and we're still reeling. The star-studded Australian church once known for attracting big names such as Justin and Hailey Bieber became characterized by scandal and controversy, with many of its male members exercising a gross abuse of power.
Case in point? Jason Mays.
Here's what you need to know about the fallen Hillsong alum, his misconduct, and his marriage.
Warning: The following article includes mention of sexual assault.
Article continues below advertisement
Who is Hillsong's Jason Mays and what did he do?
Jason Mays was a staff administrator, volunteer singer, and son of the human resources head at Hillsong Church and one of the men involved in the slew of controversies involving the congregation.
In 2015, Anna Crenshaw graduated from high school in Philadelphia and moved to Australia to attend Hillsong College. Upon arrival, Anna went to a party that Jason was at and noticed that he was drinking heavily. While she was sitting next to him, Jason put his hands on Anna's inner thigh and sexually assaulted her.
Article continues below advertisement
"When I stood up, Jason grabbed me, putting his hand between my legs and his head on my stomach and began kissing my stomach," Anna wrote in a statement. "I felt his arms and hands wrapped around my legs making contact with my inner thigh, butt, and crotch."
As she tried to pull away, Jason would not let her go — even when someone tried to intervene. When she eventually broke free, the person who tried to stop Jason told Anna not to tell anyone about the incident.
After the assault, Anna later learned that Jason was married. Childhood trauma combined with the incident at the party motivated Anna to speak with a counselor — who encouraged her to report Jason. However, Anna felt like she couldn't tell Hillsong's human resources about the assault and kept quiet for two and a half years.
Article continues below advertisement
Eventually, the Hillsong College student grew angry from hearing Jason's consistent praise at the church. As a result, she reported the incident to Hillsong's head of pastoral care oversight, Margaret Aghajanian, who was shocked but ultimately believed her. However, the nightmare was far from over.
Article continues below advertisement
Jason Mays' wife, Ashley, became Anna's volunteer group leader after the assault.
Hillsong Church failed to take action against Jason for months following Anna's report. When finally questioned, Jason denied the incident. It wasn't until other members from the night of the party confirmed the indecent behavior that the church placed him on paid leave.
During that time, Jason's wife, Ashley — with whom he shares two daughters — became the leader of Anna's volunteer group. She had just had their first baby, and Jason claimed that Anna was intentionally trying to get in between him and his family.
When Anna told Margaret Aghajanian, she responded, "'How do you think they feel? I'm sure he's really sorry.'"
Article continues below advertisement
In January 2020, Jason pleaded guilty to indecent assault. He then received two years' probation and mandatory counseling and was banned from any ministry for 12 months. Anna left Hillsong College and church, prompting her father to write to Hillsong leadership. The church's general counsel, Timothy Whincop, responded.
"Our pastoral team will continue to care for Anna as they have been, but we also have an obligation to care for Jason, his wife, and family as a church," he wrote. "Jason's actions have resulted in pain not only for Anna but also his wife Ashley, not to mention other family members."
If you need support, call the National Sexual Assault Hotline at 1-800-656-4673 or visit RAINN.org to chat online one-on-one with a support specialist at any time.