J.D. Vance Is About to Be a Senator, and His Wife Usha Helped Him Get There
J.D. J.D. Vance's wife has been a huge part of his political success, and following his election victory, many want to know more about her.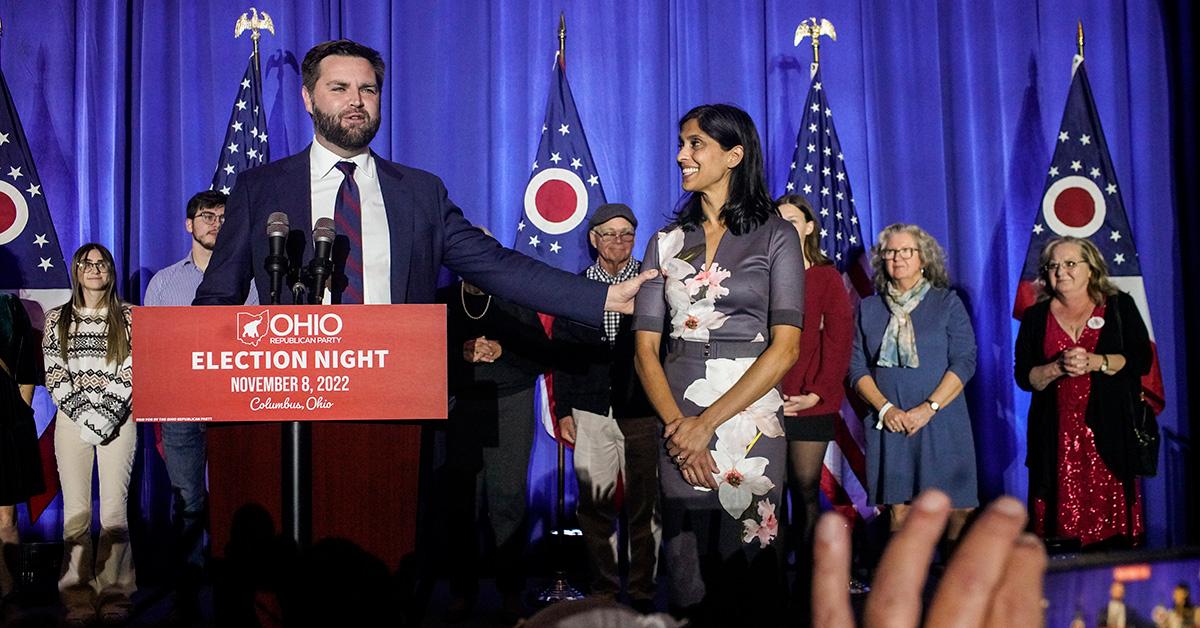 Plenty of elections are still undecided following the 2022 elections, which were closer than many anticipated. One race that has been called, though, is J.D. Vance's campaign for senate in Ohio, which he won. Following news of his victory, many people wanted to learn more about Vance, including who his wife is and how she's influenced the course of his career.
Article continues below advertisement
Who is J.D. Vance's wife?
J.D.'s wife Usha is an Indian-American who was born and raised near San Diego. According to The New York Times, she has tended to stay out of the public eye as much as possible and has only participated in key events on her husband's campaign. Behind the scenes, though, she's apparently quite influential. Usha has played a key role in shaping J.D.'s career, as he's gone from resisting Donald Trump to wholeheartedly embracing him.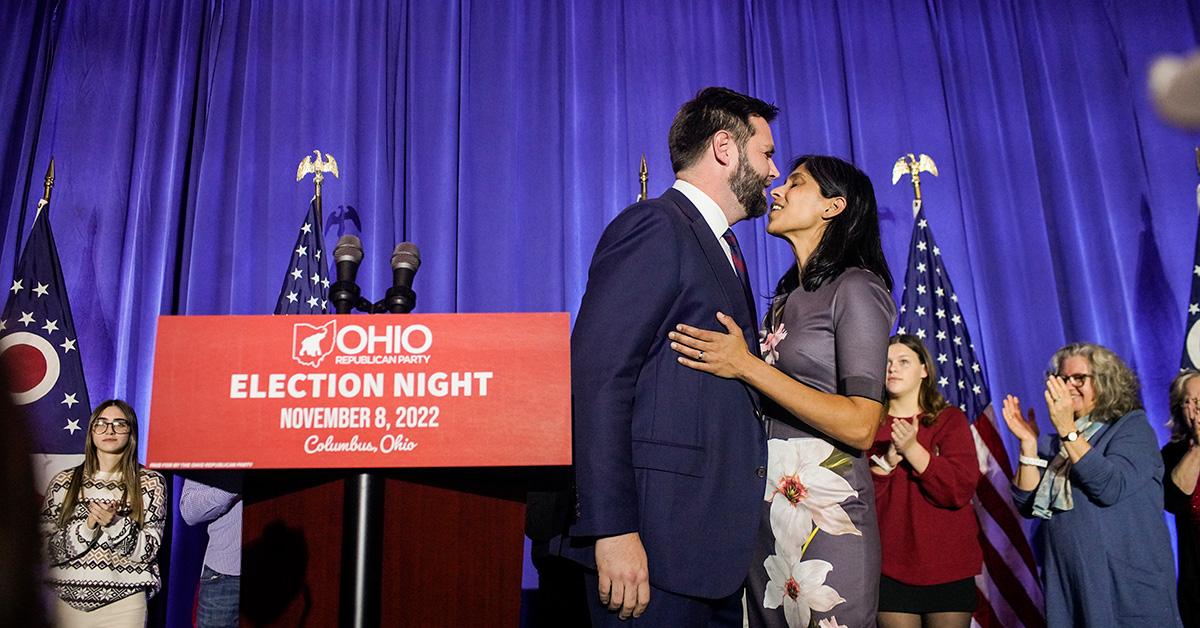 Article continues below advertisement
Until 2014, though, Usha was registered as a Democrat. She also clerked for Supreme Court Chief Justice John Roberts and is currently working at a law firm in California that describes its culture as "radically progressive." In spite of her association with a number of progressive values, Usha has seemed to wholeheartedly support her husband's far-right shift.
"The J.D. that I met back when we were in law school is the J.D. that I'm sitting next to right now," she said during an interview with Newsmax. According to interviews in The New York Times, Usha is not someone who has prioritized politics as a central focus in her life. Vikram Rao, a close family friend, said that "this is not someone who wakes up every day and thinks, 'Did my team win or lose?'"
Article continues below advertisement
Does J.D. Vance have children?
J.D. and his wife have three children. His children have largely stayed out of the public eye, and he doesn't discuss them a great deal in public. Like his relationship with Usha, it seems J.D.'s children are largely allowed to live more private lives than their father chooses to. Now that he's a senator, though, it's possible that could change.
Article continues below advertisement
Usha is wildly successful in her own right.
She may not have the same political aspirations as her husband, but her law career is incredibly promising, and it wouldn't be shocking to find her in a position of power someday. The New York Times made it clear that Usha has been setting herself up for success for decades. Now, it seems that she's helped J.D. do the same, even if it's meant shifting her opinion on certain politically live issues.
J.D. and Usha only moved to Ohio in 2018, but now, they'll have to make their lives there as J.D. fights to hold on to his political career. They're already a wealthy and successful couple, but political power offers a different kind of high than the one even money can buy.