Vicki Gunvalson and Jeff Lewis Are on Better Terms After Ending Their Four-Year Feud
Reality television stars Jeff Lewis and Vicki Gunvalson have been feuding for years. Read on to find out where the two currently stand today.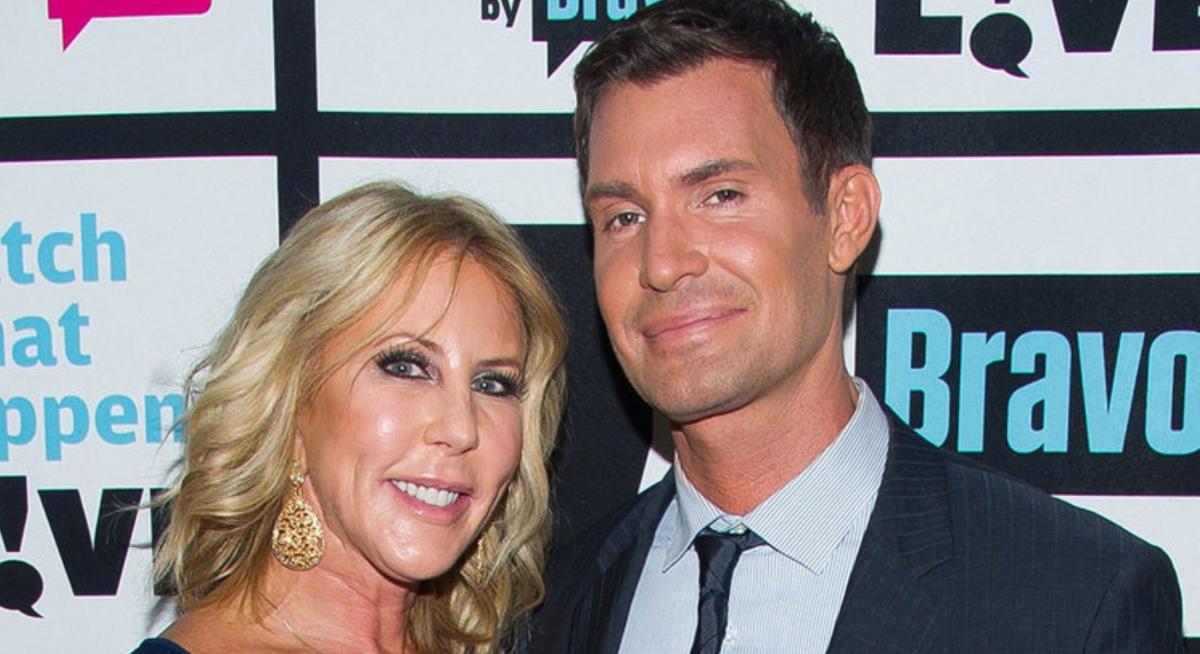 Reality TV stars Vicki Gunvalson and Jeff Lewis are two people with larger-than-life personalities and many opinions to go along with their personas. So, it should probably come as no surprise that the two have had quite a bit of drama over the years. Jeff and Vicki used to be pretty good friends until 2017, when Jeff decided to slam The Real Housewives of Orange County star for starting rumors about her co-stars.
Article continues below advertisement
According to Reality Blurb, Jeff's comments came during an interview on Heather McDonald's podcast, Juicy Scoop. "I think [producers] have to let somebody go," he said. "And honestly, I love Vicki. I've been friends with Vicki for a long time. She's a great part of the program, but she's not working with the girls. And just when you think there's going to be a reconciliation, she hurls these horrible, vicious, nasty, untrue accusations."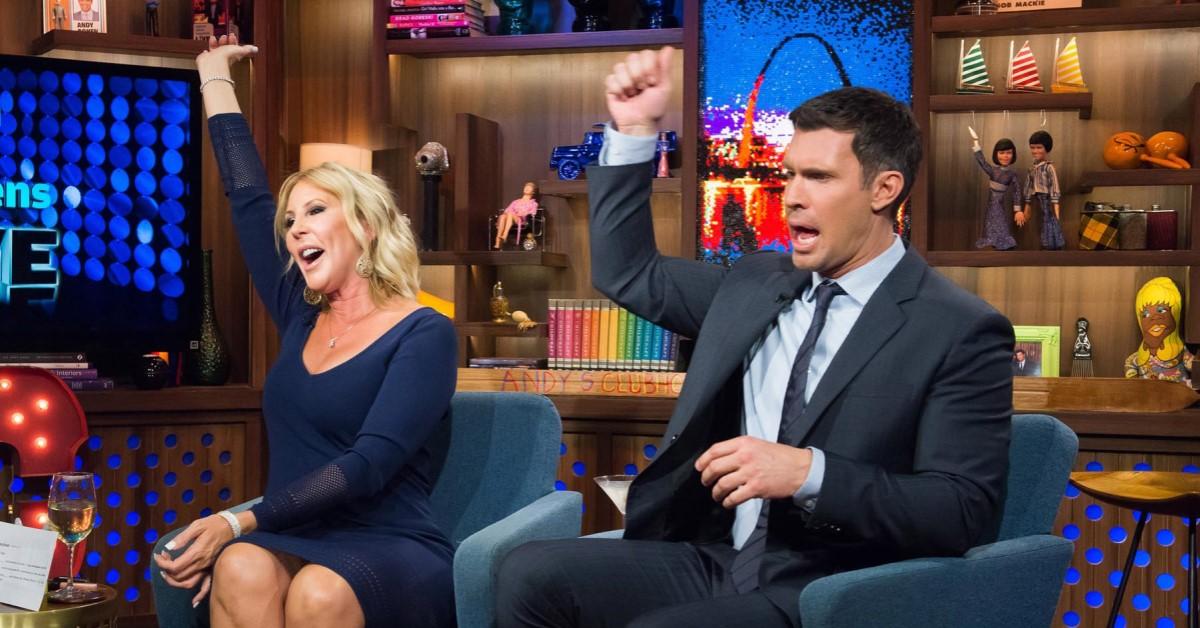 Article continues below advertisement
He went on to say, "I think the bridges have been burnt to a point where they cannot be rebuilt on OC, so it's time to move on. I think Vicki has done this to herself, and maybe it's time."
After Jeff's bashing of Vicki (also telling Andy Cohen on Watch What Happens Live that Vicki should be fired), the two began a feud that never seemed to end. Are Vicki and Jeff still fighting today? Read on to learn about the current status of their friendship.
Is the feud between Jeff Lewis and Vicki Gunvalson still going on?
After the Flipping Out star made those remarks about Vicki, the feud really heated up when Jeff supposedly body-shamed her on his Sirius XM radio show, Jeff Lewis Live. According to a May 2018 tweet from a supposed fan, Jeff stated that "everyone looks skinny on TV except for Vicki."
Vicki immediately took to her Twitter page to call Jeff out, tweeting, "Wow! Nice man. I wear a size 8 and have since I was 20, and at 56 I'm pretty damn proud of it. Shame on him."
Article continues below advertisement
Things only got worse from there. Less than two weeks later, Jeff took to his radio show to accuse Vicki of trying to get him fired. According to reports from All About the Tea, Jeff said he'd been warned by two unnamed OC cast members that Vicki was out for blood. He also reportedly said that he believed Vicki knew about her ex-beau Brooks Ayers's alleged cancer scam the entire time.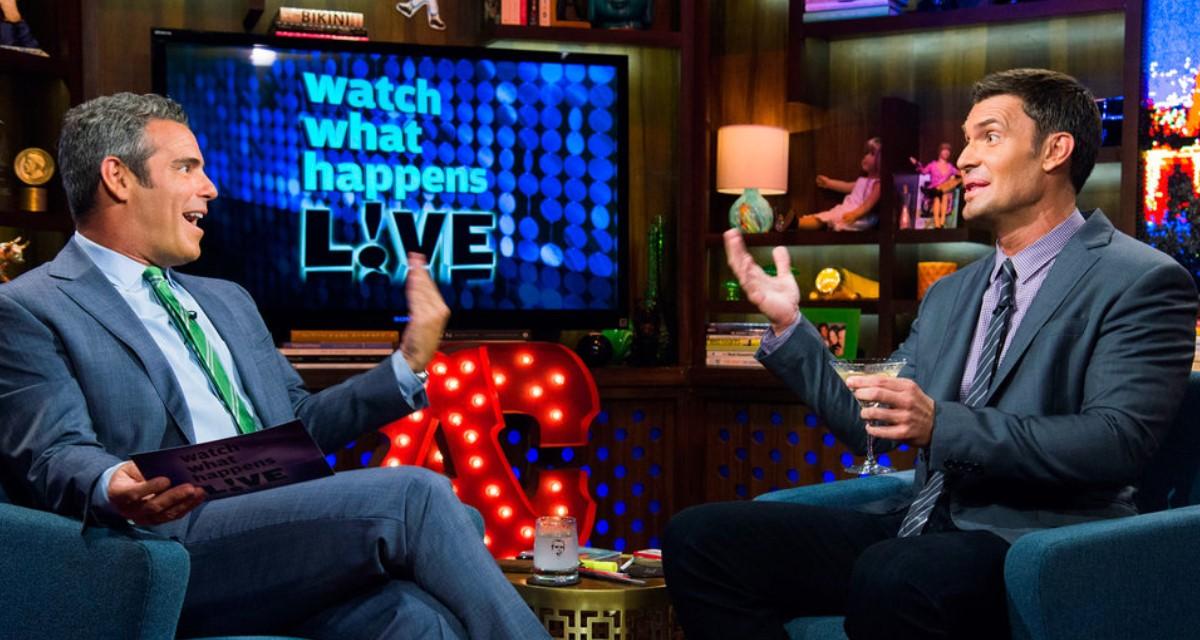 Article continues below advertisement
About a year later, Jeff broke up with longtime partner Gage Edward, and Vicki didn't waste time sharing her thoughts about her ex-friend's relationship woes. She took to social media, tweeting, "That's what he gets for being so awful to people, including me."
Thankfully, after all of these years, Jeff and Vicki's feud seems to have come to an end. Vicki appeared on Jeff's radio show in November 2021 to hash out their problems. Jeff apologized to Vicki, saying, "I hate that we have not been talking for four years."
He went on to say, "We had a really nice relationship. I f--ked it up. I fired the first missile. I did call you out to get fired. It was wrong. And I actually deeply regret it. I f--ked with your business and your livelihood, which is my No. 1 no-no."
Article continues below advertisement
Vicki, in turn, apologized for her tweet about Jeff's breakup. "I am sorry," she said. "Seriously, because I know how hard it is to be broken up with. I should have called you afterwards or taken it back. [But] you were coming after me."
Hopefully these two have now put the past behind them and can focus on creating a better future as friends.