'Tiger King' Fans Pointed out That Jeff Lowe and Carole Baskin's Husband Look Alike
Do Jeff Lowe and Carole Baskin's husband look alike? Fans of 'Tiger King' pointed out some striking similarities and now we can't unsee it.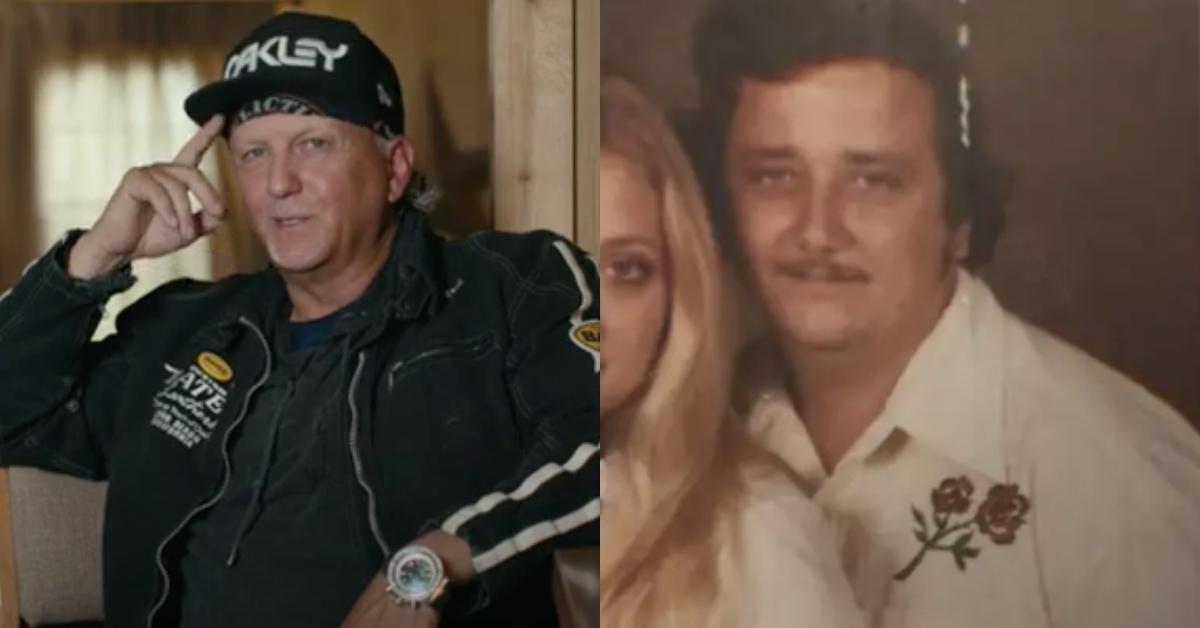 By now, you've most likely heard a thing or two about the rivalry to end all rivalries: Carole Baskin vs. Jeff Lowe vs. Joe Exotic. The contention started between big cat "conservatory" owners, Joe Exotic and Carole, and escalated when Jeff wormed his way into Joe Exotic's zoo, and took it over entirely. To Jeff's disdain, however, the court has since ruled that Carole has legal control over Joe Exotic's former zoo... but fans have started to notice something seriously weird.
Article continues below advertisement
Article continues below advertisement
The physical similarities between Carole Baskin's hubby and Jeff Lowe are uncanny.
Jeff and Carole seemed to hate each other from the very beginning. In the fourth episode of the series, Jeff introduces himself to the Florida-based flower crown enthusiast on the phone during a conversation about Joe Exotic and Carole's financial settlement. Jeff tells her now-husband, Howard, that their hefty financial request was "so far from acceptable," and told her husband, "Howard! F--k yourself and f--k your c--t wife!"
Despite his obvious distaste for Carole — and his seemingly unfamiliar demeanor — fans have pointed out that Carole's first husband and Jeff's physical similarities are coincidentally striking. In a Reddit thread, user u/Methadonia87 said: "My girlfriend was telling me there's a picture of jeff and carols first husband out there. That they look a lot a like. Any other carol baskins is a scheming b---h conspirators out there? Or is lock down going to my head."
Article continues below advertisement
Reddit user meowb11 responded to the thread: "I've just been shown these! My minds blown it's literally jeffs double, I'm not sure how to feel right now," while Reddit user Jabbajaw noted, "I showed the pics to someone who hasn't seen the show and they instantly said "Same guy." The eyes, the cheekbones and facial hair pattern are uncanny."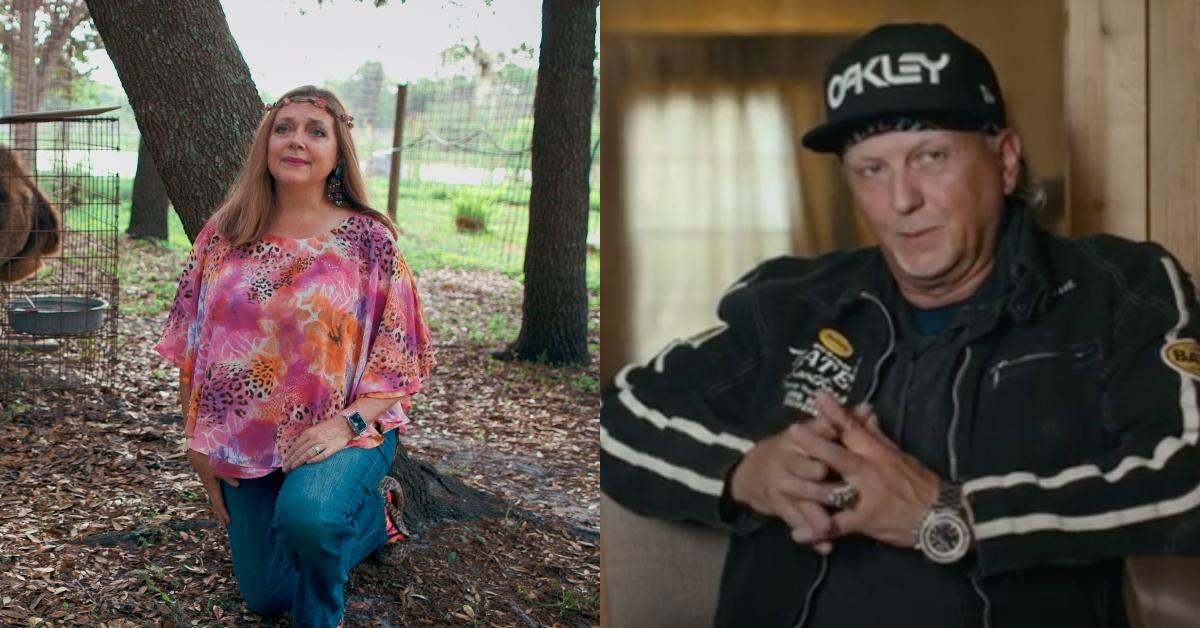 Article continues below advertisement
Was Carole Baskin's first husband actually Jeff Lowe?
Before Carole met and married Don Lewis, who has since gone missing, she was married to another reportedly abusive man named Michael Murdock. Many, however, have come to believe that her first husband was actually Jeff Lowe, and that Jeff was hired to frame Joe Exotic, according to Complex. Jeff, however, has since denied these claims.
In a Reddit AMA, Jeff responded to the theory that he and Carole were once married.
"[Carole] is not my type... If I was stuck on a deserted island with her, I would f--k a coconut," he said. The zoo owner continued bashing Carole in the comments, and said: "I've seen the side by side pictures. It looks more like John and Joe's love child."
Article continues below advertisement
Aside from the fact that Carole's first husband and Jeff's names are totally different, their ages also don't match up. Apparently, Carole's first husband would now be 81 years old, and Jeff is reportedly only 67. Carole and Jeff definitely don't seem to have had a previous relationship, and it appears their physical similarities are merely coincidental. The arguments, however, are quite interesting — we've left a video explaining the conspiracy theory below.
We really don't think Carole and Jeff previously dated, but that would certainly be a juicy plot twist in this never-ending saga... and now that she owns his former zoo, we're anticipating some serious chaos to ensue.