Museum of Death Owner Says the Items He Collects "Reminds Him to Live" (EXCLUSIVE)
What happened to serial killer Jeffrey Dahmer's stuff after it was auctioned? We asked the owner of the Museum of Death to explain murderbilia to us.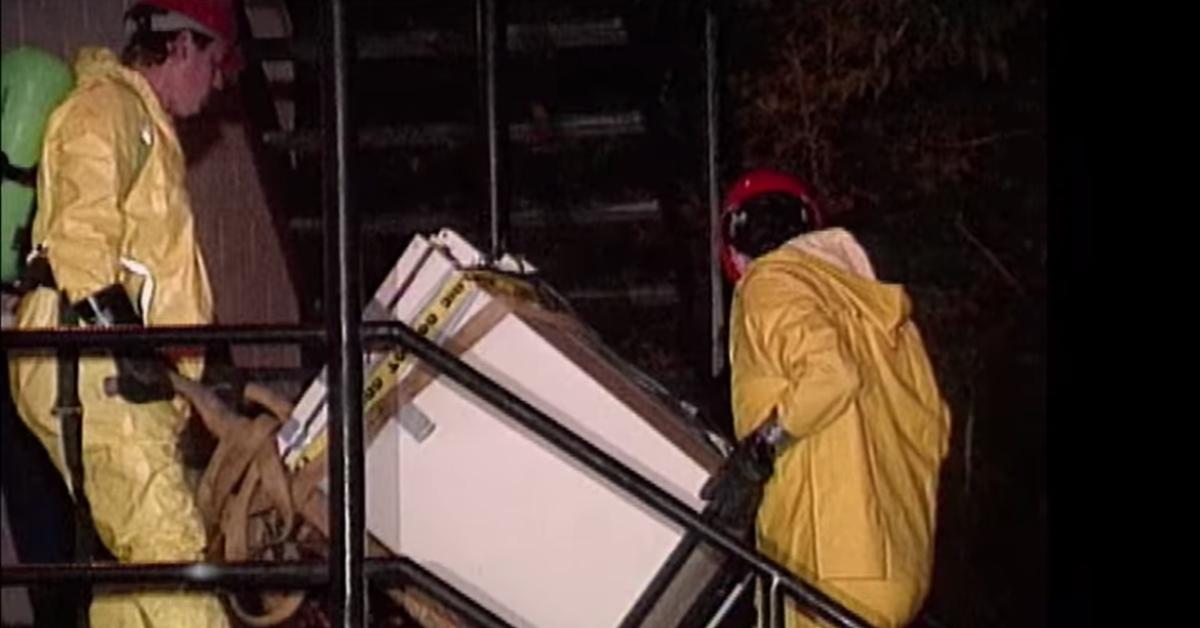 Netflix's Conversations With a Killer: The Jeffrey Dahmer Tapes addresses the fact that the families of Dahmer's victims were barely compensated for the pain and suffering they had to endure after losing a loved one to the killer. In order to provide them with some sort of financial comfort, a judge ordered all of Dahmer's possessions to be auctioned off to the highest bidder.
Article continues below advertisement
The proceeds of that auction would be split between the families. Who bought Jeffrey Dahmer's stuff at the auction and where is it now? To better understand the interest in murderbilia, as it's called, Distractify spoke with JD Healy, owner of the Museum of Death in Los Angeles and New Orleans who gave some insight into this fascination.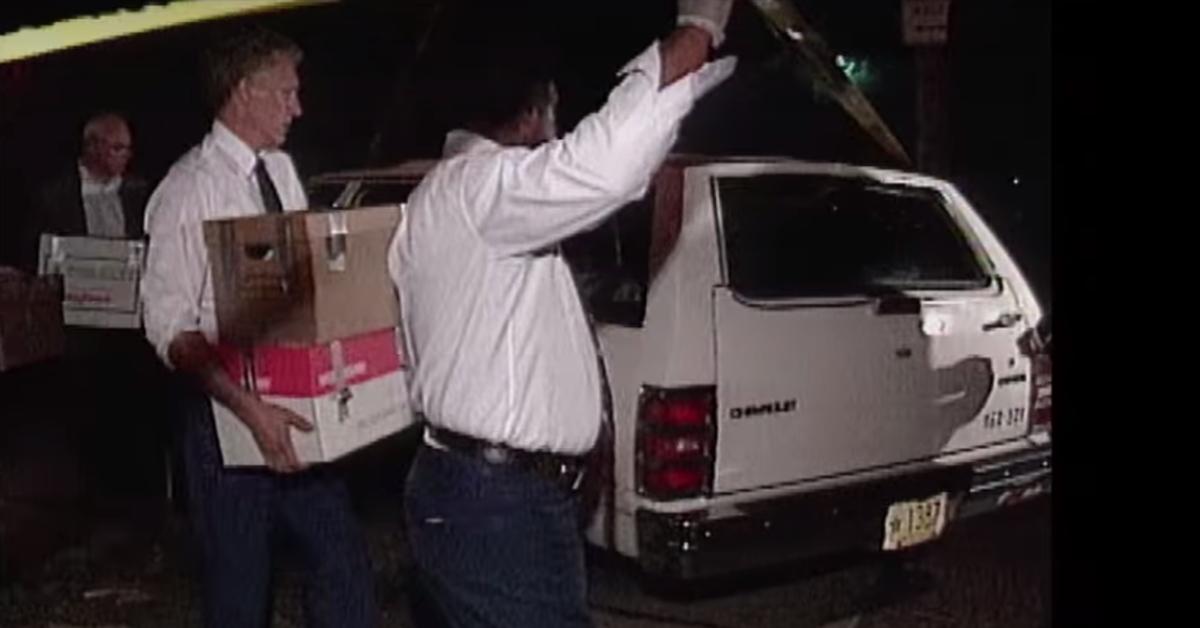 Article continues below advertisement
What happened to Jeffrey Dahmer's stuff after it was auctioned?
Jeff Fleming, who was one of the first reporters on the scene the night Dahmer was arrested in July 1991, recalls watching boxes of evidence being removed from the serial killer's apartment building. He was able to take a peek inside the infamous apartment because Fleming had friends at the Milwaukee Police Department. It was a chilling scene, partially because one had to imagine the gruesome acts that went on in a seemingly regular apartment.
Once the trial was over and evidence was no longer needed, it was decided that the items would be auctioned off so the families of the victims could be compensated. Plus, no one wanted anything Jeffrey Dahmer owned to end up on the streets. In May 1996, The Washington Post reported on the upcoming option and how it was being managed by the city of Milwaukee.
Article continues below advertisement
"Thomas Jacobson, a personal injury lawyer who represents most of the families, said they will settle for no less than $1 million for the items, which include utensils Dahmer used to dismember some victims and a refrigerator in which he stored skulls and other body parts," said the outlet. A group of Milwaukee business leaders, who called themselves Milwaukee Civic Pride, had already raised $400,000 for the families and were attempting to purchase all of the Dahmer items being auctioned.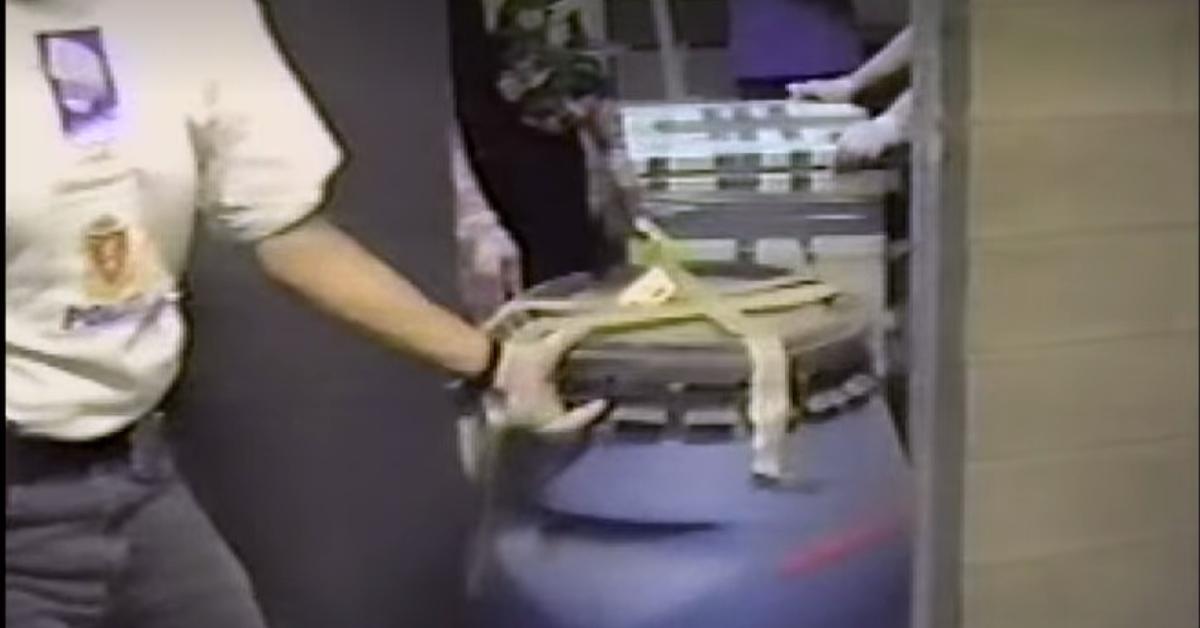 Article continues below advertisement
Joseph Zilber, a wealthy Milwaukee real estate magnate and philanthropist at the time, heard about the auction and was disgusted by the prospect. "This cannot happen. I need to stop it from happening," he told Michael Mervis, a public relations executive who worked for him. With the $400,000 already raised by Milwaukee Civic Pride, Joseph Zilber bought everything at the auction. Joseph Zilber then transported all of Dahmer's items to an "undisclosed landfill in Illinois," per Conversations With a Killer: The Jeffrey Dahmer Tapes.
Where is Joseph Zilber now?
According to his obituary in the Milwaukee Journal Sentinel, Joseph Zilber passed away at the age of 92 on March 19, 2010. After spending his entire life in "business doing deals and building a real estate and development empire that became the stuff of legend," his wife Vera told the Sentinel that the last two years of Joseph's life were spent giving money away.
Article continues below advertisement
"We were married 61 years," he said in a 2008 interview. "We had a little pact between us that everything that we have will go to charity. And I tell you, one day I woke up and said to myself, 'I'm 90 years old and instead of leaving it to all the trustees to give away, I said, I'd like to have the fun of giving it away myself." An so began a whirlwind two years of wherein Joseph Zilber made dreams come true.
Article continues below advertisement
Why are people obsessed with serial killer memorabilia?
The Museum of Death has been around for 27 years. It began in San Diego and moved to Los Angeles and eventually added a second location in New Orleans. It's a museum built on death, and not just crime-related deaths though that makes up a healthy part of the museums collections in both locations. When asked how he got started, JD Healy began with a pen and paper.
"I used to write to serial killers. I would visit them on death row. That's how I amassed my collection," he told us. Once they opened up the museum and hung up its sign, people couldn't stop coming. Nowadays he doesn't have to look for anything to add to his collection. "People just contact me now because we've been around for so long," said JD.
Article continues below advertisement
Obviously there isn't too much Dahmer stuff. The New Orleans location has letters he exchanged with a woman named Barbara, and it's all pretty "mundane" said an employee of the museum. They basically talked about their days. JD is fascinated by death because he "loves life." He founded the museum with a higher purpose in mind, to help people be less afraid of death. "If you're worried about dying right now, you're not living," said JD.
Article continues below advertisement
Regarding the family members of victims, JD has no problem taking something down if someone is offended or upset by it. He's done it before. As to why people are interested in these sorts of things, JD believes it's because, "In our culture people don't talk about death until it's too late." This is his attempt to get people to talk about death more.
JD is very energetic and all over the place. He's clearly passionate about what he does, and is unbothered by what others think. Right before we hung up he excitedly said, "Do you know whose body I'm about to get?" We clearly had no idea. "GG Allin's," he screamed. That is certainly one way to get closer to death.