Jen Shah Is Serving 6.5 Years in Prison, but Life Goes on for Her Family
Jen Shah has been sentenced to 6.5 years in prison. Amid her lengthy sentence, life still goes on for her family. Find out how they're doing now.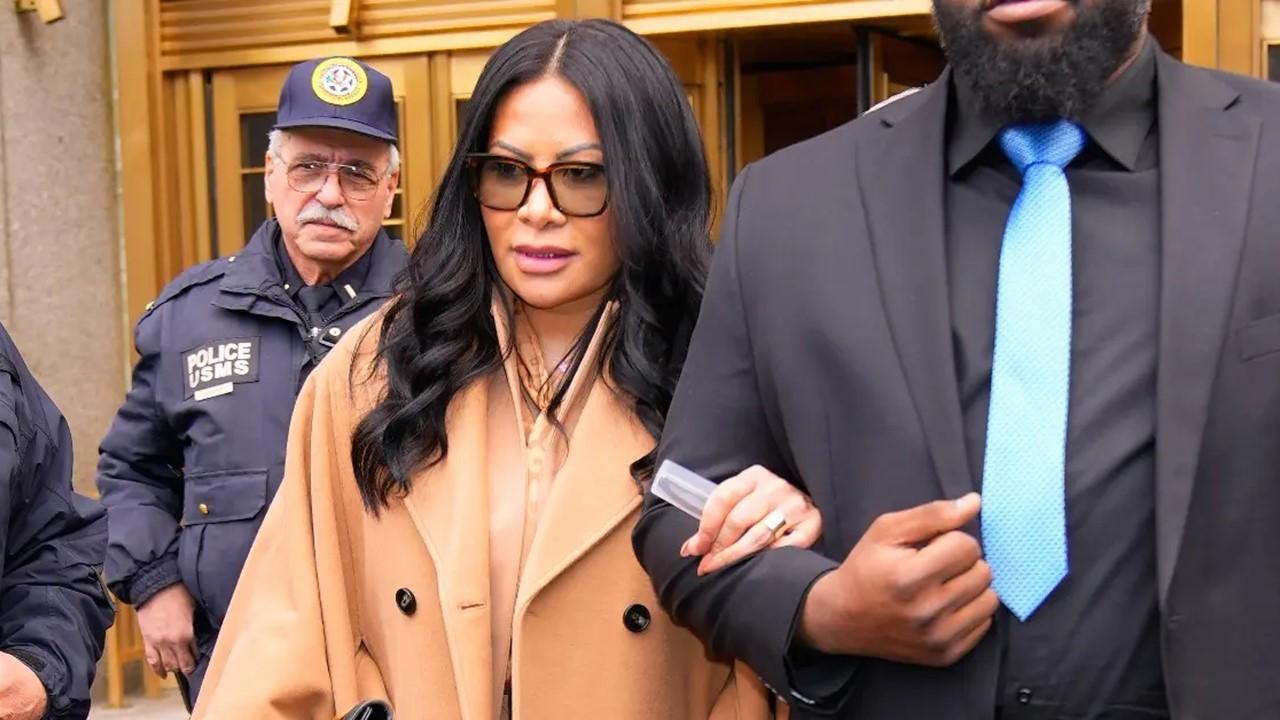 Just the Gist:
Jen Shah was sentenced to 6.5 years in prison after agreeing to a plea bargain for wire fraud and money laundering.
Meredith Marks provides an update on how Jen's family is doing now.
Jen's husband declined an offer to discuss her prison sentence on Season 4 of 'RHOSLC.'
Article continues below advertisement
The drama surrounding Real Housewives of Salt Lake City star Jen Shah is more than just a exacerbated reality television storyline. However, Jen's life outside of the cameras has gone sour. A year the show premiered, she was charged with a serious crime.
As Jen is serving her sentence, some may be wondering what her family is up to. Here is everything we know about Jen's kids and her husband, Sharrieff "Coach" Shah.
Article continues below advertisement
Jen Shah's family is "doing well" while she is in prison.
In February, Jen began her prison sentence — leaving behind her husband, Sharrieff, and their kids. Jen and Sharrieff have been married since 1994 and share two sons, Sharrieff Jr. and Omar. Before turning herself in, Jen got a tattoo in honor of her family, which reads, "Sharrief, Omar, Sharrieff." Omar also got Jen's middle name tattooed on his arm, to show support to his mother as she began her prison stay.
Jen's RHOSLC co-star, Meredith Marks, has since opened up about her friend's time in prison and provided an update on Sharieff, Sharieff Jr., and Omar. "I've been I've been in touch with him," Meredith told E! News. "He's doing OK, and the boys are doing well. They're thriving, but it's tough. Doing the best they can." Meredith revealed that she has been in constant contact with the incarcerated reality star, but emphasized that the other RHOSLC stars haven't spoken to Jen directly.
Article continues below advertisement
What crime did Jen Shah commit?
According to People, Jen was charged with conspiracy to commit wire fraud and creating a money laundering scheme. Jen initially pleaded not guilty to the charges but changed her mind shortly before the trial was set to begin. The reality star eventually agreed to a plea bargain, which saw her forfeit $6.5 million and pay over $9 million in restitution. Jen was ultimately sentenced to 6.5 years in prison but had her sentence reduced. The disgraced Bravo star is set to be released in 2028.
Article continues below advertisement
Will Jen's family appear on 'RHOSLC'?
Jen was an integral part of RHOSLC until her incarceration in February 2023. Despite Jen's inability to appear in Season 4 of the show, which premiered on Sept. 5, 2023, Bravo producers reportedly approached Sharrieff to appear on-screen. According to TMZ, producers for the network wanted Sharrieff to appear alongside the other husbands on the show to discuss Jen's prison sentence. Per the outlet, Sharrieff declined the offer after consulting with Jen over the phone.
Article continues below advertisement
Jen was a part of the inaugural cast of RHOSLC, which also included Meredith Marks, Whitney Rose, Heather Gay, Lisa Barlow, and Mary Cosby. The show premiered in 2020 and has since become a staple in the beloved Bravo franchise.
Jen's RHOSLC co-stars don't seem to miss her presence on the show. During the Season 4 premiere, Heather suggested that she is relieved by Jen's absence. "I feel like a weight is lifted," Heather said. "I felt like I couldn't be honest with Jen. With everything she had going on in her life, the stakes were way too high."