'RHOSLC' Star Jen Shah Is in Trouble With the Law — Her Future on the Show Is Now at Risk
'The Real Housewives of Salt Lake City' is not taking our thirst for drama lightly. 'RHOSLC' star Jen Shah was arrested — will she be replaced?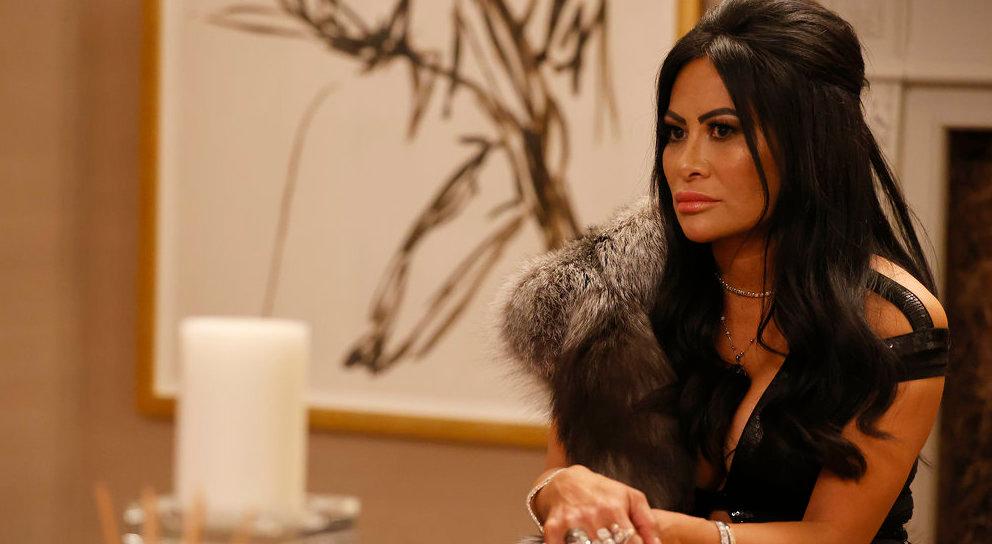 The Nov. 7, 2021, episode of The Real Housewives of Salt Lake City shows Jen Shah getting into some hot water with the law. She's a fan favorite for her unpredictable personality and blasé attitude when it comes to things like … the law. And now that it seems like authorities are catching up with Jen, many people are wondering if she's going to be replaced on RHOSLC.
Article continues below advertisement
Jen knows she's in trouble, and so do we. But as long as it's on camera, we definitely don't mind, and it seems like she doesn't either. However, she could go to jail.
And if that's the case, there's no way she can stay on The Real Housewives of Salt Lake City as a full-time cast member … although we wouldn't be too surprised if we got to tune into her prison-monitored phone calls. But will Jen Shah actually be replaced in The Real Housewives of Salt Lake City?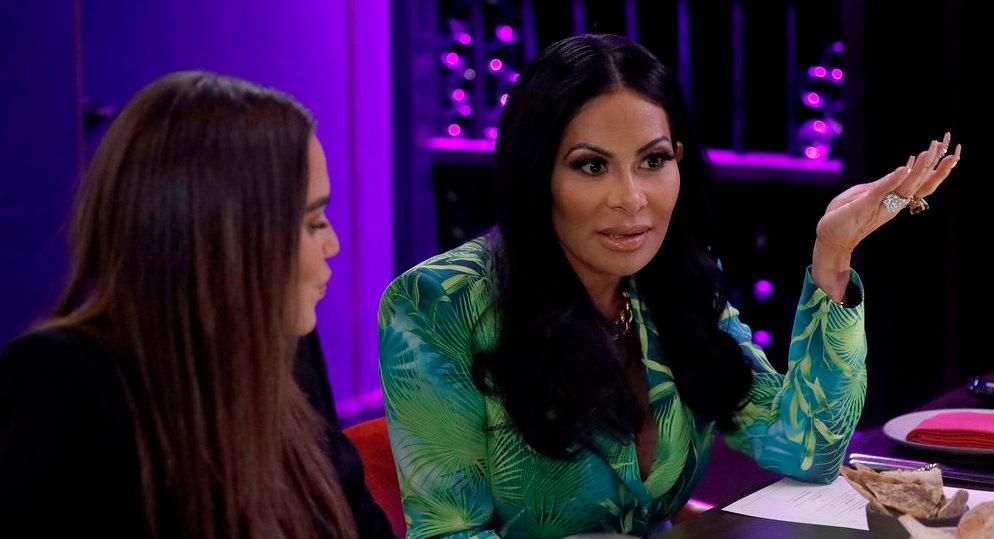 Article continues below advertisement
Season 2 of 'The Real Housewives of Salt Lake City' is centered on Jen Shah's scandal.
Many of us already know that Jen gets arrested, thanks to the news and the trailers for the rest of Season 2. But the days leading up to it are just as dramatic as her arrest (as are the days after it). Jen is partly on the run from the law throughout the season, which is not a great idea for an innocent plea, although it does make for some great television.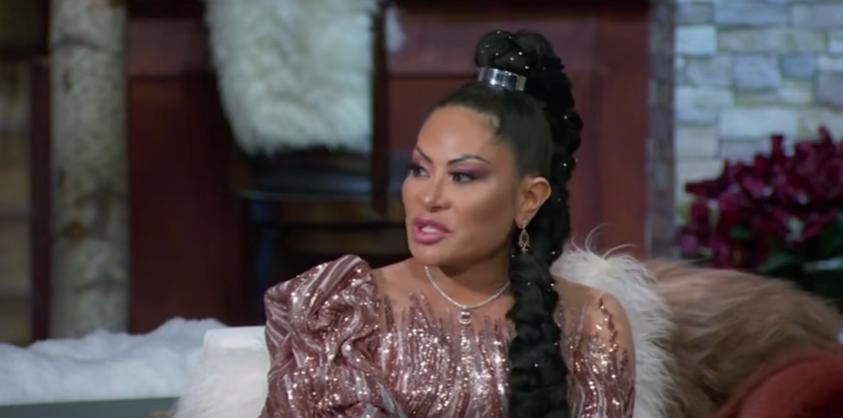 Article continues below advertisement
Basically, in the first two minutes of Season 2, we see footage of Jen getting a call from her husband informing her that the feds are searching for her. So, Jen dismounts the party bus she's on with the other housewives, gets in her car, and drives off.
That's not all we get a clue into though — we also see shots of Jen going in and out of a courthouse, so we know that the law catches up to her. According to a source close to ET, "she was arrested minutes after leaving the bus."
Jen Shah gets arrested while filming Season 2 of 'The Real Housewives of Salt Lake City.'
Jen's trouble is far from over in RHOSLC. In fact, it seems like it's just beginning. She got arrested on March 30, 2021, for conspiracy to commit wire fraud, as well as conspiracy to commit money laundering. Not only that, but Jen's trusty assistant, Stuart Smith, is also under fire for conspiring along with Jen.
Article continues below advertisement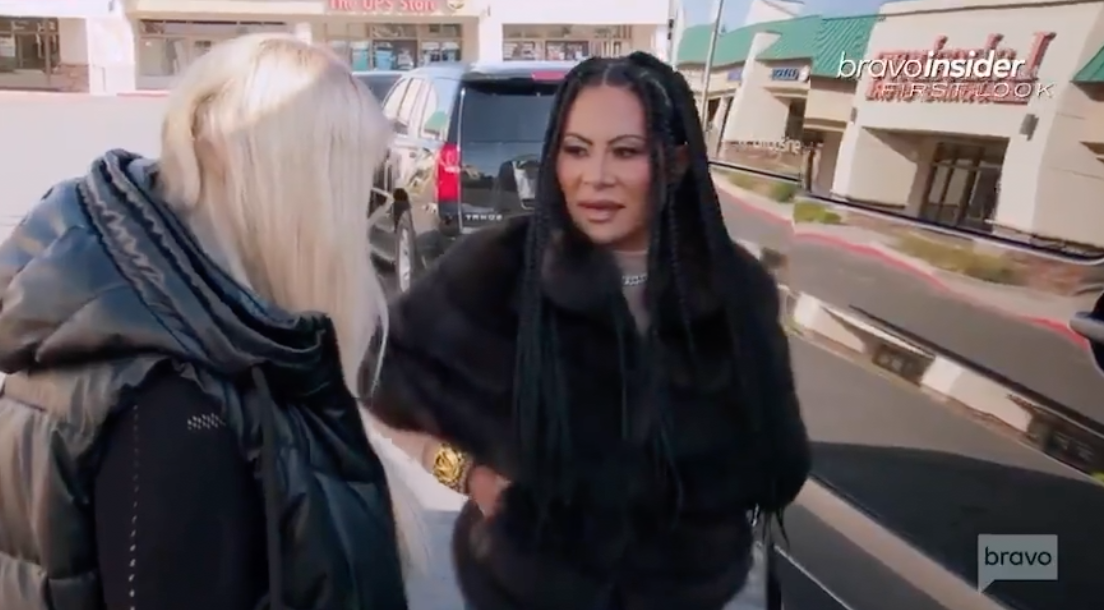 Manhattan U.S. Attorney Audrey Strauss revealed in a statement, "[Jen and Stuart] allegedly generated and sold 'lead lists' of innocent individuals for other members of their scheme to repeatedly scam … The so-called business opportunities pushed on the victims by Shah, Smith, and their co-conspirators were just fraudulent schemes, motivated by greed, to steal victims' money."
The federal charges cover multiple schemes across multiple states. Both Jen and Stuart could face up to 50 years in prison.
Article continues below advertisement
It's possible that Jen could be replaced on 'RHOSLC' depending on how her trial goes.
Although we know that Jen gets arrested, we won't know how that plays out until her March 2022 trial. It's totally possible that Jen could get off easy, as many wealthy women do. Maybe she could get a light prison sentence instead of the possible 50 years.
Or maybe Jen won't face any jail time at all. If that's the case, it's likely she'll keep her position as a Real Housewife of Salt Lake City because she really does make for some captivating television.
Regardless, an unofficial RHOSLC Twitter account posted a Season 3 casting call for the series on Nov. 1, 2021. While this is likely legit, since there is an email where RHOSLC hopefuls can send their submissions, the network hasn't confirmed their casting. The Twitter account clarifies that they're not affiliated with Bravo TV or NBC Universal.
Article continues below advertisement
Between the unconfirmed casting call and ET's anonymous source sharing that Jen's "future on the show is uncertain [while] production on the show resumed without her," things aren't looking too hot for Jen. Whether or not she'll be replaced for good is anyone's guess, but for now, we can't wait to see how her story unfolds.
Tune into The Real Housewives of Salt Lake City Sundays at 9 p.m. EST on Bravo.