Jennette McCurdy Explains Her Resentment for Ariana Grande in New Memoir
In her brand-new memoir, Jennette McCurdy opens up about her experience filming 'Sam & Cat' and explains her feud with Ariana Grande.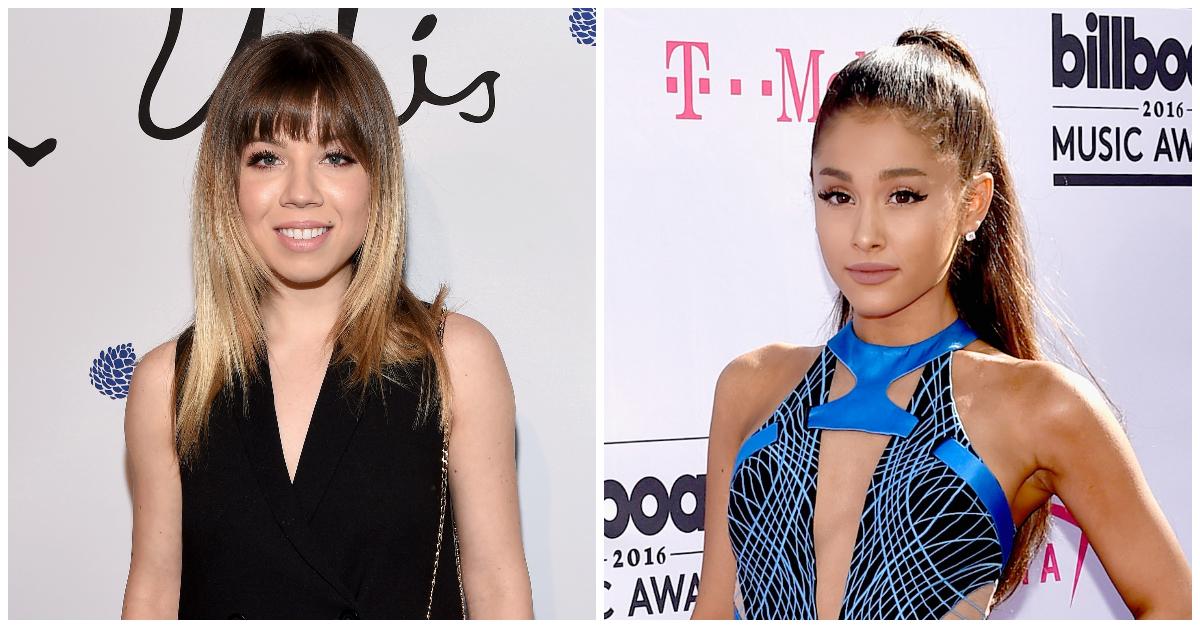 On Aug. 9, retired actress Jennette McCurdy released her highly-anticipated memoir titled I'm Glad My Mom Died.
The entertaining yet heart-wrenching narrative details the iCarly star's "struggles as a former child actor — including eating disorders, addiction, and a complicated relationship with her overbearing mother — and how she retook control of her life."
Article continues below advertisement
In her already sold-out memoir, Jennette is also candid about her time on Sam & Cat. Not only does she document the on-set environment, the 30-year-old former child star also explains her complicated feelings about her co-star Ariana Grande.
Keep reading for details on Jennette McCurdy and Ariana Grande's deep-seated feud; plus, stick around as we reveal how different their experiences were on the Nickelodeon spinoff series.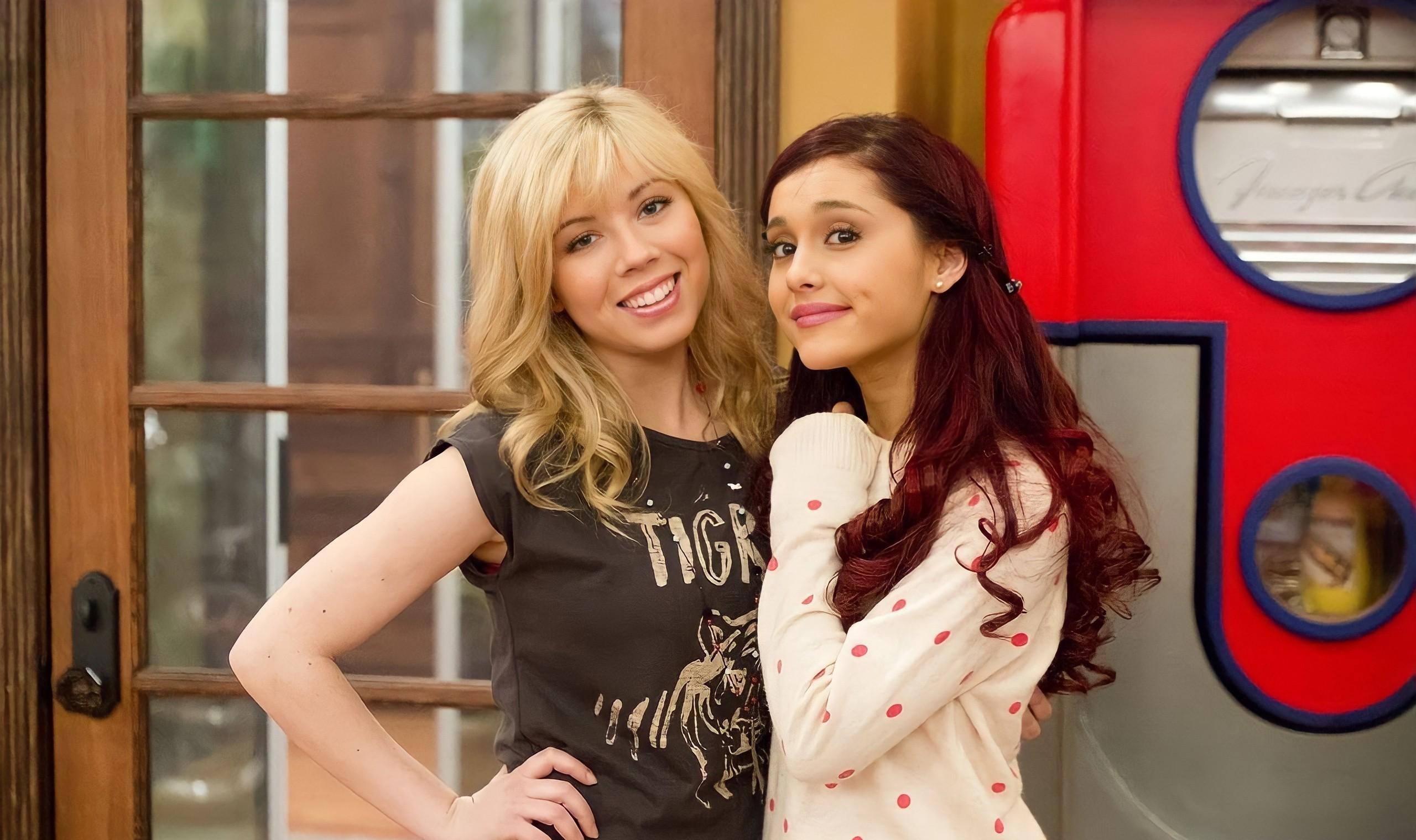 Article continues below advertisement
Jennette McCurdy and Ariana Grande's feud, explained.
In her book, Jennette McCurdy admitted she didn't enjoy working with Ariana Grande on Sam & Cat.
The author revealed Ariana regularly took off from work to focus on her budding music career. During that challenging time, Jennette said various crew members lauded her for being a "good sport" about the frustrating circumstances.
"I know why I'm hearing this phrase so often," Jennette wrote.
"It's because my costar Ariana Grande is a burgeoning pop star who misses work regularly to go sing at award shows, record new songs, and do press for her upcoming album while I stay back and angrily hold down the fort."
Article continues below advertisement
As a result of this blatant act of favoritism, Jennette noted that she became envious; although she understood why Ariana missed work, Jennette didn't know why she was not given the same treatment.
In her memoir, Jennette revealed that she booked two feature films during her time on iCarly. Unfortunately, she was forced to turn them down because the show's team refused to write her out of the episodes to go shoot the movie.
Article continues below advertisement
At first, Jennette didn't let Ariana's absence bother her. The now 29-year-old singer would only miss a few days on set; however, her attitude changed once she learned Ariana would be missing entire weeks of filming at a time.
"The week where I was told Ariana would not be here at all and that they would write around her absence this episode by having her character be locked in a box. Are you kidding me?" Jennette noted. "So I have to turn down movies while Ariana's off whistle-toning at the Billboard Music Awards? F--k. This."
Article continues below advertisement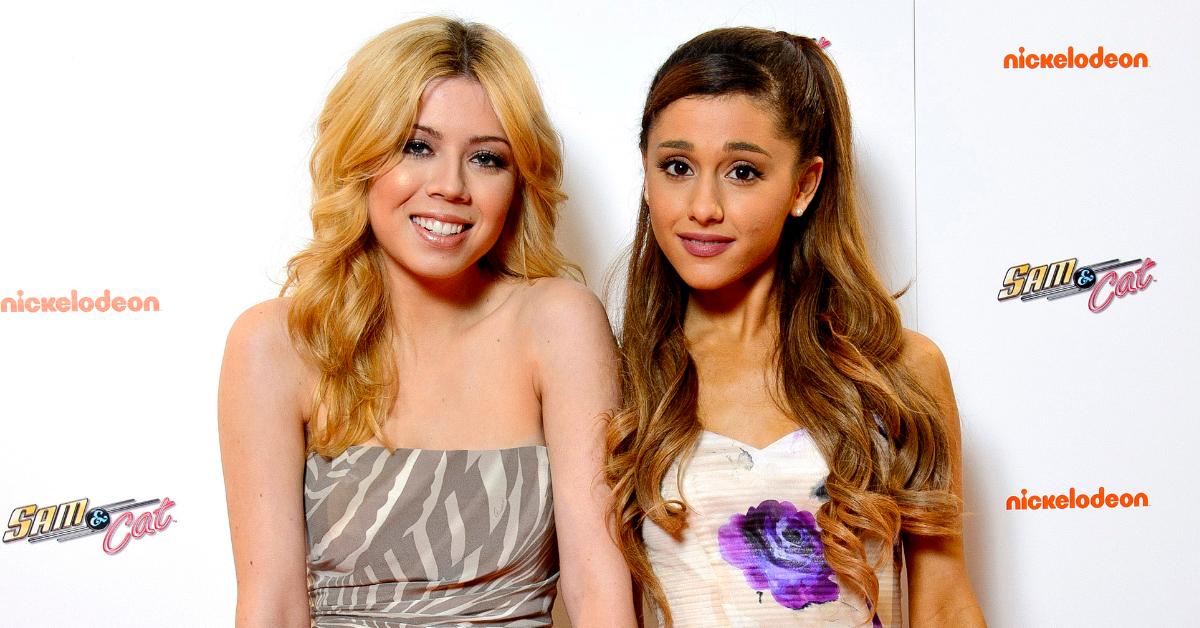 Ultimately, the unjust situation led Jennette to "resent being a good sport."
"If I wasn't such a good sport to begin with, I wouldn't be in this predicament in the first place. I wouldn't be on this s--tty show saying these s--tty lines on this s--tty set with this s--tty hairstyle," she wrote.
Article continues below advertisement
"Maybe my life would be entirely different right now," Jennette continued. "I fantasize about it being different. But it's not different. It's this. This is what it is. Ariana misses work in pursuit of her music career while I act with a box."
"I'm pissed about it. And I'm pissed at her. Jealous of her," she admitted.
Article continues below advertisement
Jennette said her jealously of Ariana stemmed from their different upbringings.
The actress-turned-author admitted her jealousy of the "34+35" vocalist originated from their contrasting childhoods.
"I grew up in Garbage Grove in a goddamned hoarder house with a cancerous mom who constantly wept about not being able to afford rent and utility bills," she wrote. "Ariana grew up in Boca Raton, Florida, an incredibly wealthy, idyllic town, with a healthy mom who could buy her whatever she wanted, whenever she wanted — Gucci bags, fancy vacations, Chanel outfits."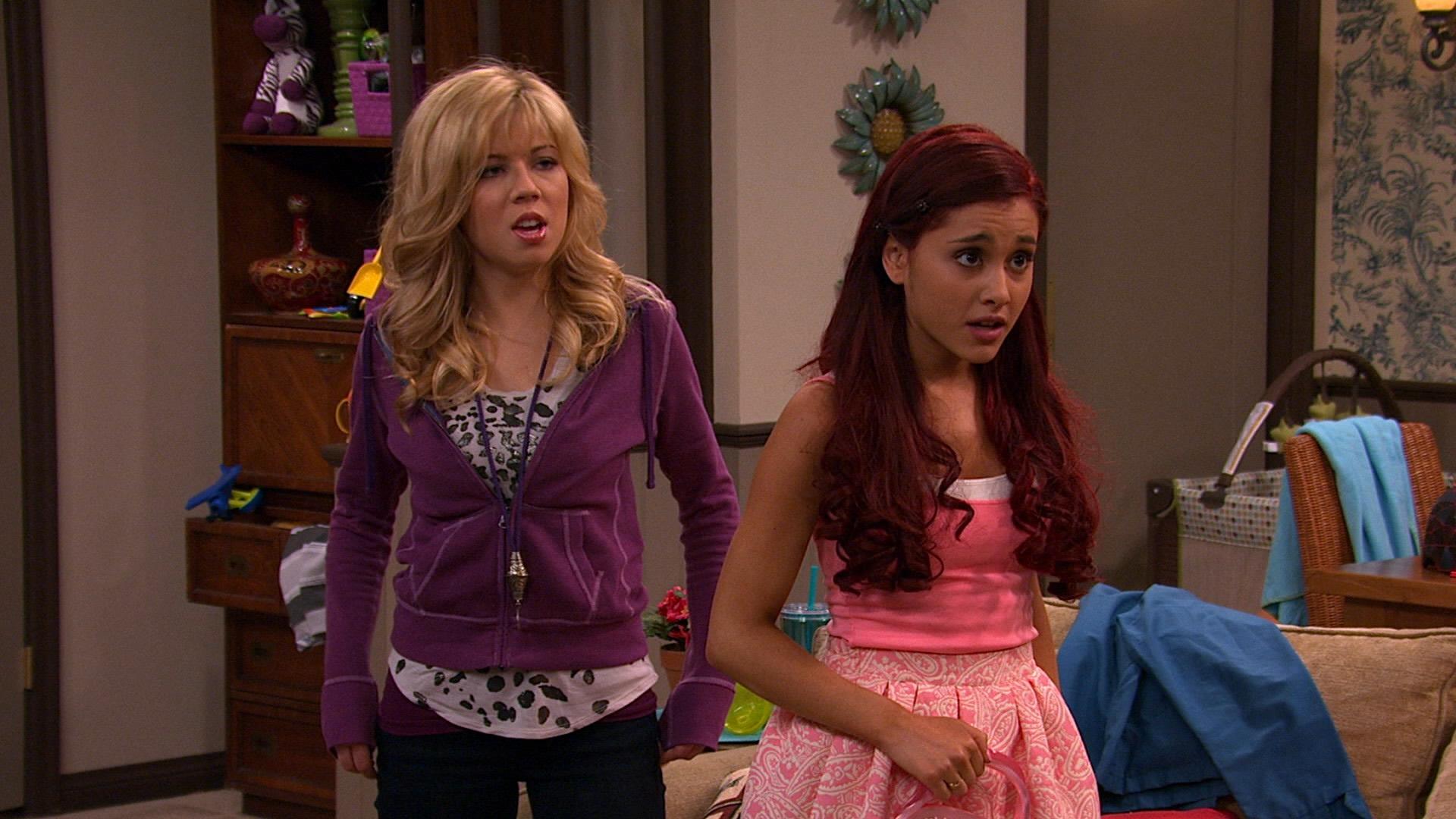 Article continues below advertisement
Additionally, Jennette disliked Ariana for joining the Nickelodeon spinoff.
"When I initially got a development deal with Nickelodeon for my own show a few years ago, I thought it was gonna be just that ... my own show," Jennette shared in her memoir. "This was supposed to be Just Puckett, the harrowing tale of a brassy juvenile delinquent-turned-school counselor."
"Now it's some half-baked two-hander — Sam & Cat — about a brassy juvenile delinquent who, with her 'ditzy best friend,' starts a babysitting company called 'Sam & Cat's Super Rockin' Fun-Time Babysitting Service.' This is not harrowing."
Article continues below advertisement
Jennette eventually reached her breaking point and "couldn't" like Ariana.
Jennette continued to compare her career to Ariana's, which led to her breaking point.
"Ariana is at the stage in her career where she's popping up on every 30 Under 30 list that exists," Jennette wrote. "And I'm at the stage in my career where my team is excited that I'm the new face of Rebecca Bonbon, a tween clothing line featuring a cat with her tongue sticking out. Sold exclusively at Walmart."
Now, the moment that "finally undid" Jennette occurred when "Ariana came whistle-toning in with excitement because she had spent the previous evening playing charades at Tom Hanks's house."
Article continues below advertisement
"That was the moment I broke," Jennette wrote. "I couldn't take it anymore. Music performances and magazine covers ... whatever, I'll get over it. But playing a family game at National Treasure, two-time Academy Award-winner and six-time nominee Tom Hanks's house? I'm done."
From then on, Jennette said, "I didn't like her. I couldn't like her."
"Pop star success I could handle, but hanging out with Sheriff Woody, with Forrest F--king Gump? This has gone too far," Jennette added. "So now, every time she misses work, it feels like a personal attack. Every time something exciting happens to her, I feel like she robbed me of having that experience myself."