Jeremiah Duggar Just Got Married — Meet His New Wife
Jeremiah Duggar, one of Jim Bob and Michelle Duggar's sons from '19 Kids and Counting,' has gotten married, and some fans are curious about his new wife.
When Counting On was still on television before its cancellation, fans got to know each adult Duggar kid's fiance through the show. Now, however, there are often a lot more questions surrounding who the Duggars marry. When Jeremiah Duggar married his now-wife Hannah Wissmann in March 2022, fans were plenty curious about his bride.
Article continues below advertisement
So, who is Jeremiah's wife? The Duggar family welcomed a new in-law, and if Jeremiah's siblings' family planning history is any indication, it won't be long before Jeremiah is a father himself.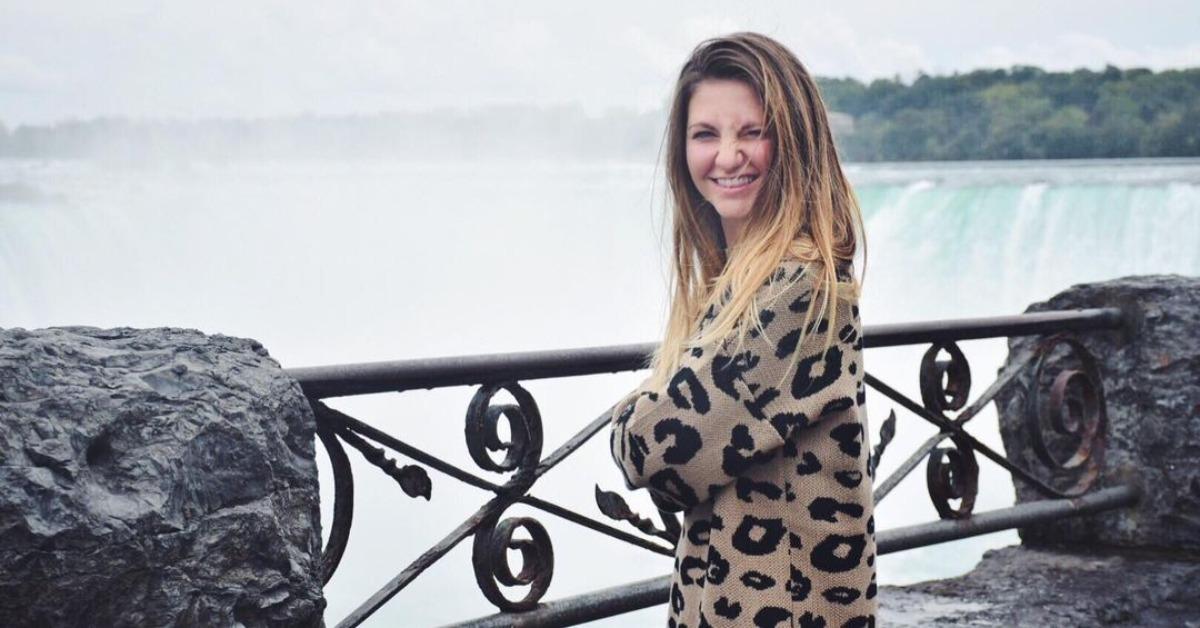 Article continues below advertisement
Who is Jeremiah Duggar's wife?
Like Jeremiah, Hannah comes from a large family of faith-minded people. She is also Christian, and she's incredibly close to her family. In fact, Hannah is a musician with her family's traveling ministry band. She sings and plays the fiddle, and she's described on the family's website as a "social butterfly" who is "energetic" and "loves spending time in the kitchen."
Hannah appears to be just as conservative as the Duggars in terms of modesty standards and dating with the intent of marriage. It makes sense, though, since the Wissmann family was already close to the Duggars when Hannah and Jeremiah got married.
There were even 2021 rumors about Jana Duggar dating one of Hannah's brothers, Stephen Wissmann, but those rumors were never confirmed.
Article continues below advertisement
Jeremiah Duggar and his new wife were engaged for a few months before they got married.
It's common for the Duggars to date their intended spouses for a short time before they get engaged and married. For them, it's actually called courting, and they don't date around with multiple partners before marriage.
Instead, they court someone and refrain from kissing or even being alone without a chaperone until they're married. Jeremiah and Hannah got married about three months after they got engaged.
Article continues below advertisement
Before that, they had gotten to know each other for around a year. Then, Jeremiah popped the question, and as with most Duggar weddings, things progressed quickly from there.
"Today was a perfect day, as we stood before our family and friends and committed our lives to each other," Jeremiah and Hannah told Us Weekly. "It was such a beautiful culmination of so many prayers, dreams, and desires. As we've seen God's gracious hand in bringing our lives together, we are excited to see how He will continue to direct our paths."
Article continues below advertisement
What does Jeremiah Duggar do for a living?
Not only is Jeremiah well-versed in home construction like the rest of his family, but he also makes a living as a flight instructor. Again, not out of the norm for the Duggars, as some of the older sons are trained pilots. In any case, it certainly looks like Jeremiah will be able to provide for his wife and, very likely, his own family soon enough.
Jeremiah and Hannah also have a YouTube channel set up, but they haven't shared any videos yet. They could intend to share a vlog, not unlike that of Jeremiah's sisters Jessa and Jill Duggar. For now, they're probably just enjoying being able to be alone in the same room together.