What Does 'Love Is Blind' Star Jessica Batten Do for a Living? She Said She Earns a Six-Figure Salary
'Love Is Blind' star Jessica Batten's career has become a hot topic. After saying on the show that she earns a six-figure salary, fans want answers.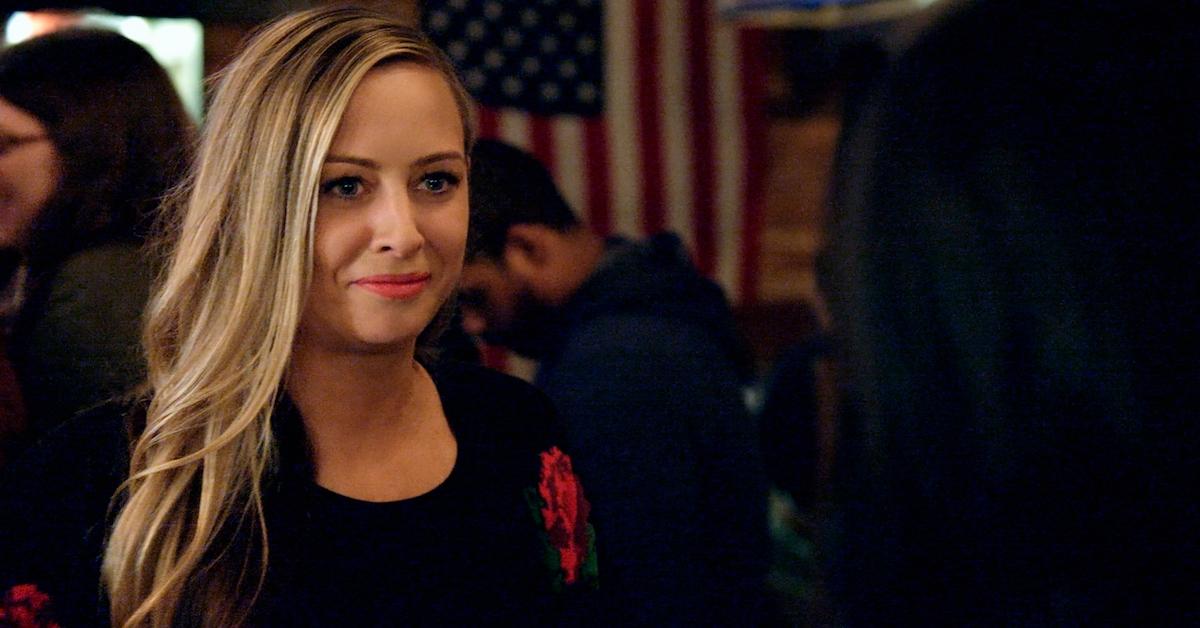 Fans of Netflix's hit reality dating show Love Is Blind would agree that Season 1 was filled with controversial characters. From Carlton Morton's blowup about his sexuality to Damian Powers' scandalous ways, the series has been filled with some drama. But, nothing compares to that of Jessica Batten — who famously tried to get between Amber Pike and Matt Barnett's relationship.
Article continues below advertisement
Thankfully, it seems that Jessica has grown up a bit. Since the Love Is Blind: After the Altar reunion, viewers are wondering what the blond beauty has been up to. While Jessica does have a hot new boyfriend, viewers are wondering if she's still earning a six-figure salary. And more importantly, what's her current career? Read on as we give you the lowdown.
Article continues below advertisement
Jessica Batten said she worked as a regional manager.
If you've been following the journey of Jessica Batten closely, then you know that she likes to talk. And during her search for love on the show, Jessica was open about her life outside of the series.
During Season 1, Jessica shared with the world that she earns a six-figure salary and mentioned that she is a regional manager. While it was unclear at the time about which field Jessica works in, we may have a bit more insight.
Article continues below advertisement
As RealityTitbit notes, there is a LinkedIn page that shows a person who goes by Jessica B worked as a regional manager for Box in the Greater Atlanta area from October 2016 to February 2019.
Article continues below advertisement
This person's profile describes Box as "a secure content management and collaboration platform designed for digital-age processes and work styles." It also notes that the company has "helped teams and organizations across industries easily share, manage, and collaborate on their most important information from anywhere, on any device."
Article continues below advertisement
Since Love Is Blind was filmed in 2018, the timeline does match up. However, we can't say with certainty that the LinkedIn page in question is Jessica's for sure.
The profile says that from February 2019 to the present, this person has been working as a channel account executive at Box.
Jessica seems to be smitten with her new man, Dr. Ben McGrath.
Although Love Is Blind Season 1 ended without Jessica finding her person, life after the show has proven to be very good for the star.
Not only is Jessica living her life like it's golden, she's also snagged a new man. According to her Instagram, Jessica's beau is Dr. Ben McGrath. Per Dr. Ben's Instagram bio, he works as a foot and ankle physician and surgeon. So, it's safe to say that he's hot and loaded.
Article continues below advertisement
The two recently celebrated their one-year anniversary on March 15, 2021. Jessica and Ben can be seen in a slew of adorable shots, with the star calling him her best friend.
As it is clear that Jessica likely wants to take the next step and get married, fans are hoping that she and Dr. Ben are able to jump the broom someday. Until then, fans can get their Jessica fix by following her on social media.