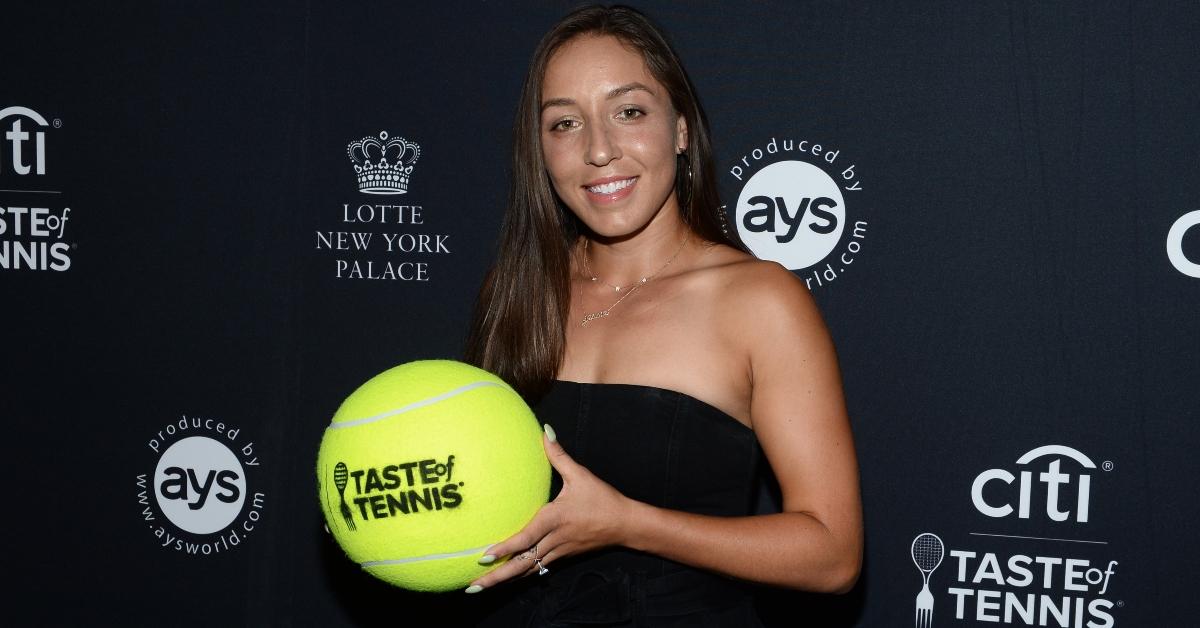 Professional Tennis Player Jessica Pegula Has Some Pretty Impressive Parents
As a professional tennis player, Jessica Pegula is used to the relentless pursuit of a singular goal. Getting to that level in the athletic world takes commitment, drive, and the willingness to give up a few things. How often does a rising star have to choose practice over a social life?
Of course, Jessica's path came with a fair amount of privilege. Her folks are well-known in the sports world, which undoubtedly helped Jessica pursue her dreams. Who are Jessica Pegula's parents? Let's get into it.
Article continues below advertisement
Let's meet Jessica Pegula's parents.
It's no wonder Jessica has such reverence for the world of professional sports. Her parents, Terry and Kim Pegula, are owners of the Buffalo Bills (NFL) and the Buffalo Sabres (NHL). According to Sports Illustrated, in the 1980s Terry founded East Resources, an oil and gas exploration company. He was able to do so thanks to a $7,500 loan from friends and family. Thirty years later, he sold it to "Royal Dutch Shell for a reported $4.7 billion."
Now, what does one do with that kind of money?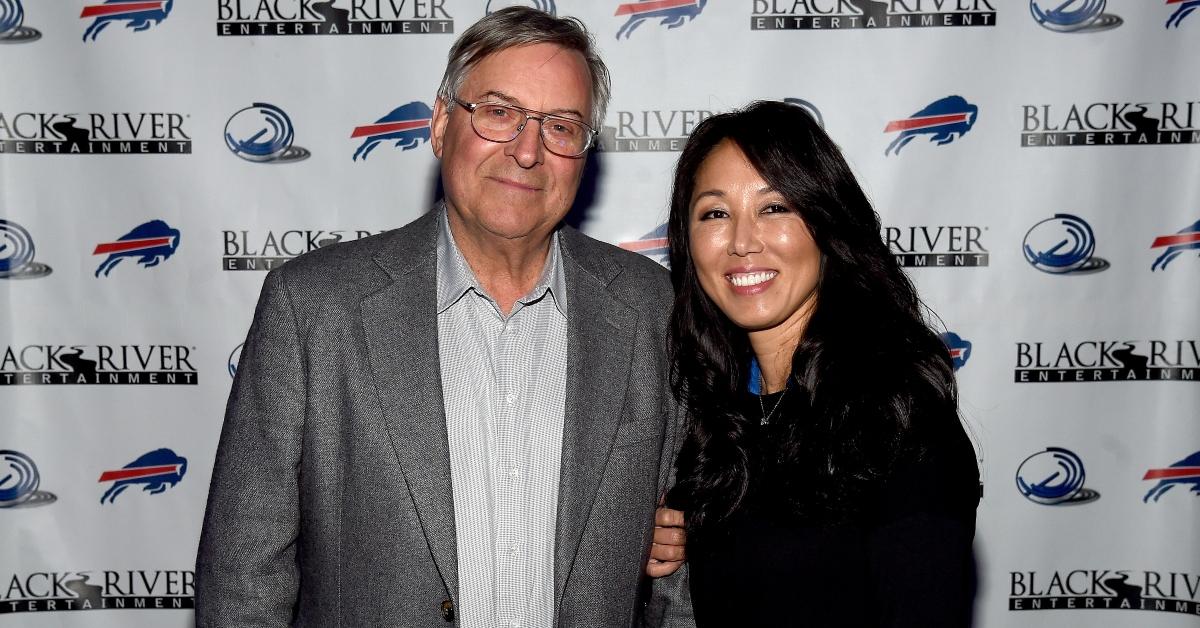 Article continues below advertisement
At the time, Jessica and her sister, Laura, were not yet teenagers who had recently developed crushes on Pittsburgh Penguins center Sidney Crosby. "We were in love with him. So we started watching all the Penguins games. My dad was like, 'Why are you watching the Penguins?'" recalls Jessica.
Their obsession got their dad back into watching hockey.
"In 2011, the Sabres were put up for sale, and Terry and Kim bought the team for $189 million," per Sports Illustrated.
While Terry's story is impressive, it doesn't hold a candle to the meteoric accomplishments of his wife Kim, who was abandoned as a child. Born in Seoul, Korea, Kim Pegula (née Kerr) came to America in 1974 after her biological parents "left her on a street corner in front of a police station," pre the Democrat & Chronicle. Ralph and Marilyn Kerr already had two biological sons, but they had room in their home and their hearts for one more.
Article continues below advertisement
"She walked out and we were standing there, the boys and Ralph and I," Marilyn said. "Somebody brings them over, and they said, 'Mr. and Mrs. Kerr, this is your daughter.' They send you a child, and then they ask if you want the child. How can you say no to a child? So, of course, we said yes. It was overwhelming."
Years later, Kim would meet Terry the end of her senior year of college while she was applying to be a waitress. Terry and some of his employees were eating at the restaurant.
Article continues below advertisement
Eventually they married and Kim would go on to become a co-owner of two professional sports teams, while using her business acumen in countless other endeavors. It's a literal "rags-to-riches" story. However, Kim recently faced her most difficult challenge yet.
Kim Pegula has been diagnosed with expressive aphasia after suffering a heart attack.
In a moving essay for The Players' Tribune, Jessica Pegula detailed what her family has been going through since her mother's heart attack in June 2022. For two weeks, they stayed in the hospital while Kim made small but significant improvements.
"Our concern had now moved from the cardiac arrest to a brain injury," wrote Jessica. "Breathing, swallowing, preventing infections, there are so many things that can go wrong. The most frustrating thing about these types of injuries is that the outcome is unknown."
Article continues below advertisement
As of the time of this writing, Jessica has revealed that her mom is "still in recovery" and is "dealing with significant expressive aphasia and significant memory issues." The National Aphasia Association says that expressive aphasia, known as Broca's aphasia, is "known as non-fluent or expressive aphasia." It appears to affect speech and writing capabilities.
Jessica says her mom can "read, write, and understand pretty well, but she has trouble finding the words to respond."
Kim's recovery is still very much up in the air but, as with all things in her life, she is determined to keep going. Jessica says her mom always told them something that is somewhat applicable to Kim's rehabilitation: "If it's meant to be, it's up to me," she says. Thankfully it's not only up to Kim because her family is by her side every step of the way.