Jessica's Sisters Have Mixed Reactions to Her Relationship on 'Mama June: Family Crisis' (EXCLUSIVE CLIP)
Jessica Shannon introduces the woman she's dating to the family in an exclusive clip ahead of a new episode of 'Mama June: Family Crisis.'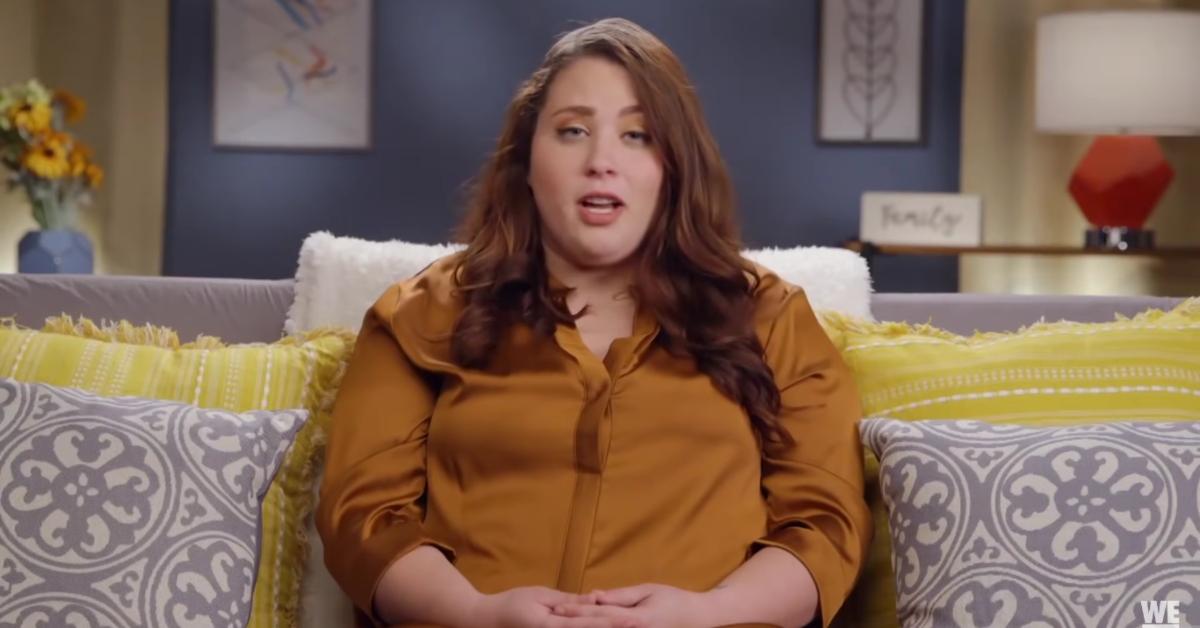 When you've been on reality TV for as long as Jessica Shannon and her family in Mama June: Family Crisis, you learn a thing or two about creating drama. And, even though her girlfriend isn't the type to do that in an exclusive clip ahead of the May 19 episode, that's exactly what happens.
Article continues below advertisement
So who is Jessica Shannon dating? When Jessica introduces her girlfriend, Shyann, to her sisters, Alana "Honey Boo Boo" Thompson and Lauryn "Pumpkin" Efird, the latter takes issue with the relationship. Not because her sister is dating a woman, she explains in the clip, but because she was kept in the dark about who Jessica is dating, period. And it doesn't sit right with her.
Jessica Shannon is dating a single mom.
Jessica has been dating single mom Shyann McCant since at least August of 2022. They have a six-year age difference, with Shyann being 20 years old.
While the status of their relationship may have been kept under wraps at first, the couple documented their kiss on New Year's 2023, and in February of 2023, Shyann posted a slideshow of images of the two women together to her TikTok.
Article continues below advertisement
"Just in case y'all forgot, she's mine," Shyann, who is the mom of a little girl, captioned the post. Jessica commented on the share, "And will be forever, boo."
Shyann soon shared another reel of photos of the couple, captioning this post, "If you see me bragging about my girl, just let me. I went through hell to find her!"
Article continues below advertisement
Meanwhile, Jessica has also shared posts about Shyann on her TikTok. Most of the time, the couple is doing everyday things like trying new snacks, getting their eyelashes done, and trying out new filters, like the aging filter.
Both TikTok accounts feature photos and videos with Shyann's daughter — and the three seem to be a happy family.
Jessica Shannon's girlfriend meets the family on 'Mama June: Family Crisis.'
Shyann is much quieter than the rest of the family, but with a group of women as loud as Alana and her sisters, you kind of have to be that way. Outside of Mama June: Family Crisis, Shyann lives with Pumpkin and they're all over each other's social media accounts. And in the Mama June clip, Shyann is at the mercy of Alana and Pumpkin's husband, Josh Efird, while Pumpkin and Jessica chat in the other room.
Article continues below advertisement
"Well, I guess if Jessica's serious about Shyann, I'm gonna have to do a little digging," Josh tells producers in the clip. "If you pass, you get to stay in the family. If you fail, you gotta get the f--k out."
Article continues below advertisement
We then see Alana and Josh fire some questions at Shyann to get to know her better and it all culminates with Shyann surprising the group, including Alana's boyfriend, Dralin Carswell, with a stack of pizzas. It's safe to say that Jessica's girlfriend is officially family-approved. For the most part.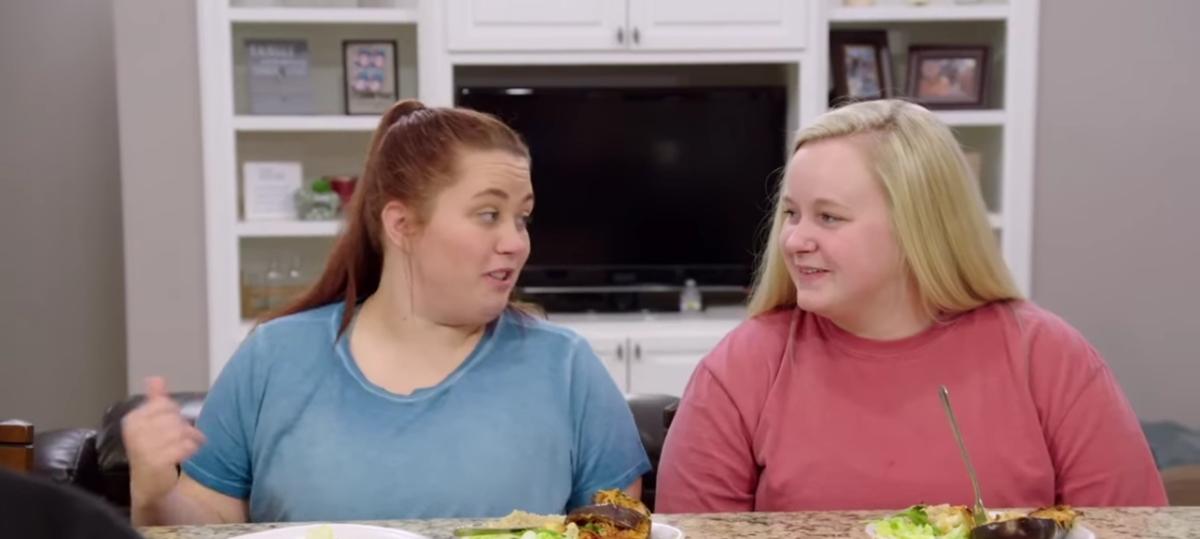 Article continues below advertisement
In the clip, Pumpkin is in her bedroom while the group gets to know Shyann. She explains to Jessica that she would have liked to know about the relationship. And when Jessica says she wanted to be sure it was serious first, Pumpkin accuses her of acting like June and she tells Jessica, "Don't be like her."
Jessica points out that she "didn't keep it a secret forever." But Pumpkin is letting her off the hook. Luckily, everyone seems to like Shyann. It's Jessica who Pumpkin has an issue with, even if it's temporary.
Article continues below advertisement
Mama June has spoken previously about being bisexual.
Mama June is married to Justin Stroud. She previously spoke out about being bisexual, joking, "I played in the minors but never went pro."
Meanwhile, June's other daughter, Lauryn "Pumpkin" Shannon, also said in 2015, "I'm attracted to females, and I'm attracted to males. You cannot hide who you truly are."
Today, Lauryn is married to Josh Efird.
So, will wedding bells also be in the future for Jessica and Shyann?
Judging from their comments on social media, we wouldn't be surprised! In fact, Shyann is even in Jessica's profile photo on Instagram. And now, viewers get to see their relationship play out on the show.
Watch Mama June: Family Crisis on Fridays at 9 p.m. EST on WEtv.