Jet Tila's Net Worth Might Surprise You — Find Out How Much He's Worth
Jet's net worth in 2023 is nothing to sneeze at as an author, chef, and entrepreneur. Let's get into how much the 'Food Truck Prize Fight' host makes.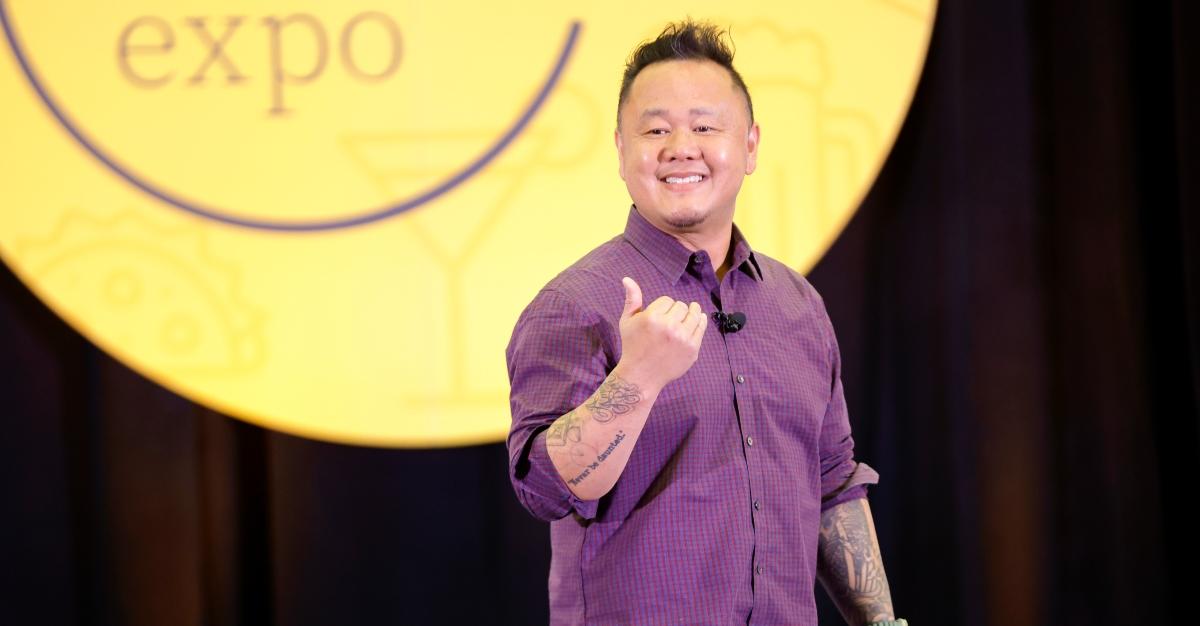 One of Food Network's favorite celebrity chefs has added another culinary-centric series to his ever-growing resume. Chef Jet Tila's hefty list of television titles has reached new heights now that he's hosting the network's Food Truck Prize Fight series. And we have to wonder how much the culinary pro is worth.
Article continues below advertisement
The celebrity chef's impressive career isn't limited to his stints as a floor reporter or as a cook in any capacity. Jet's net worth in 2023 is impressive and we suspect it to grow from here.
As a chef, author, and now television host, Jet rakes in plenty of dough — literally and figuratively. Let's get into it.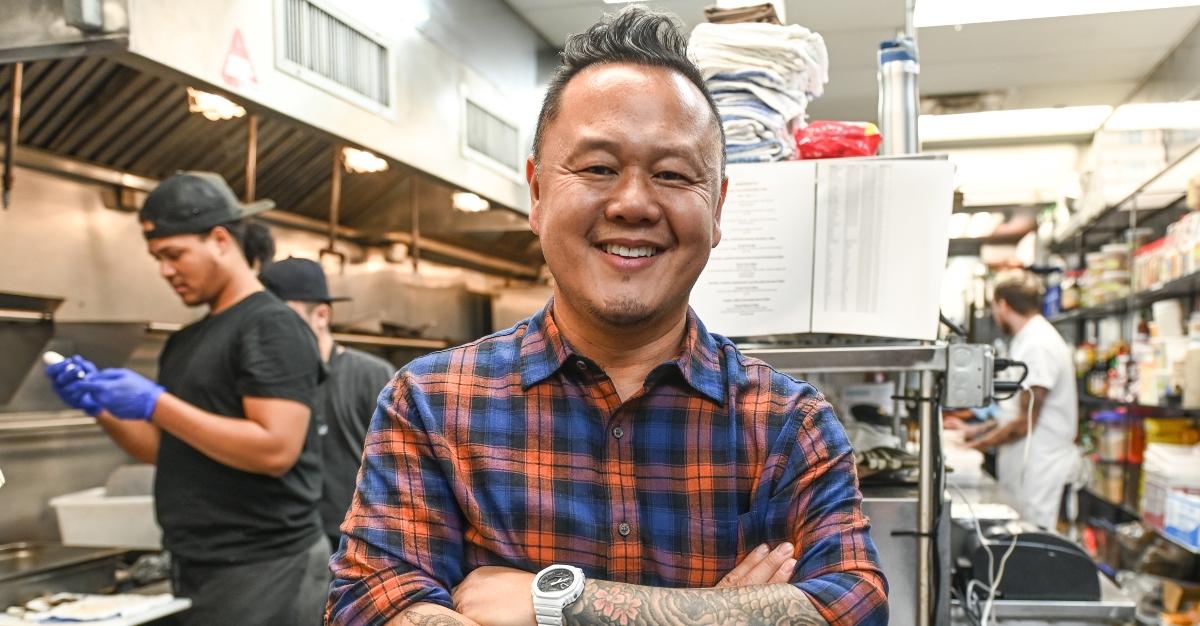 Article continues below advertisement
Jet Tila's net worth stems from his many eclectic culinary endeavors.
A slew of impressive culinary achievements characterizes Jet's career. The chef's Food Network bio states that he hails from Los Angeles's first Thai food family, meaning they established the United States's "first Thai markets and restaurants."
With a legendary background, Jet wasted no time making a name for himself in the food industry. And he certainly did not disappoint.
Jet Tila is an author, celebrity chef, entrepreneur, and television host. He is best known for hosting several series on Food Network, including Food Truck Prize Fight.
Birth date: February 6, 1975
Birthplace: Los Angeles, California
Birth name: Jet Tilakamonkul
Father: Pramorte Tilakamonkul
Mother: Marasri Tilakamonkul
Marriages: Ali Tila (m. 2011)
Children: Amaya Tila, Ren Tila
Education: Le Cordon Bleu, California Sushi Academy
Article continues below advertisement
In 2013, the Royal Thai Consul-General inaugurated the restaurateur as the first Culinary Ambassador of Thai Cuisine. However, he is best known for his long-standing career as a host for countless food-centric television and web series.
Additionally, Jet owns several acclaimed restaurants on the West Coast and has published award-winning books.
According to Celebrity Net Worth, Jet's estimated net worth is $1 million.
Jet Tila's television career informs his impressive net worth.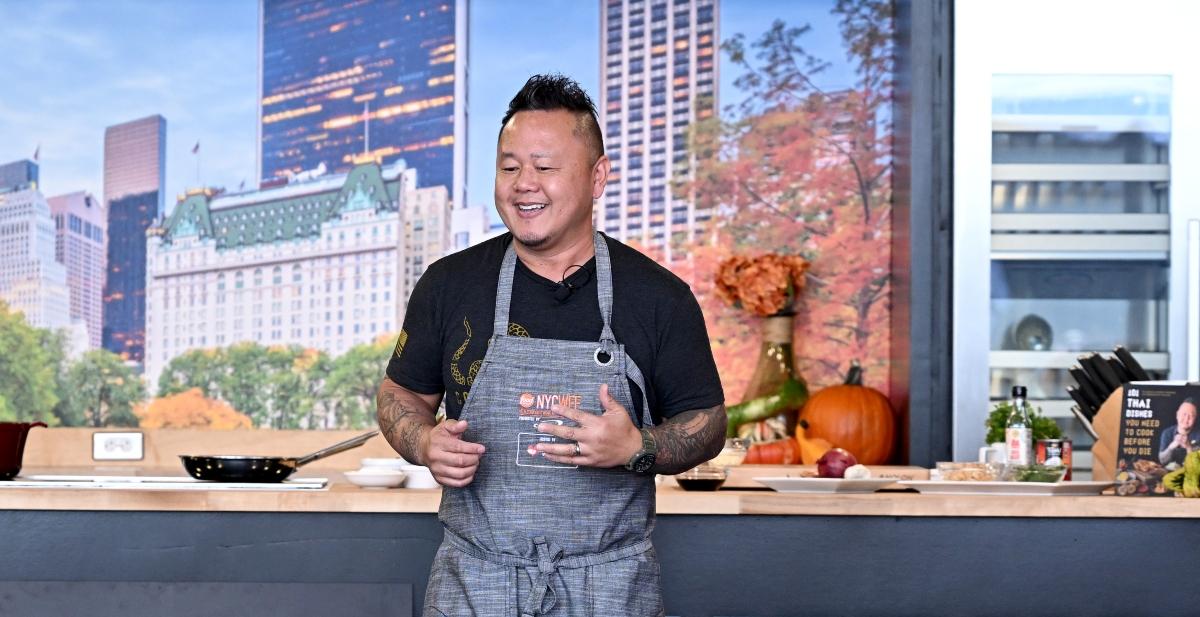 While Jet's culinary arts career is remarkable in and of itself, many recognize the celebrity chef from hosting several series on Food Network and beyond.
He has been a floor reporter on Iron Chef America, Parts Unknown with Anthony Bourdain, Chopped, Cutthroat Kitchen, Beat Bobby Flay, Guy's Grocery Games, the Today Show, and BBQ Brawl.
Jet also hosts Ready Jet Cook on Food Network's website.
Article continues below advertisement
And now he's added another series to his ever-growing repertoire. Jet's show, Food Truck Prize Fight, follows the restaurateur as he attempts to find the best food truck in Denver by challenging three local teams to a series of tasks.
The prize? $10,000 and the opportunity to sell their dishes at a venue in the Denver area.
Jet Tila owns multiple restaurants.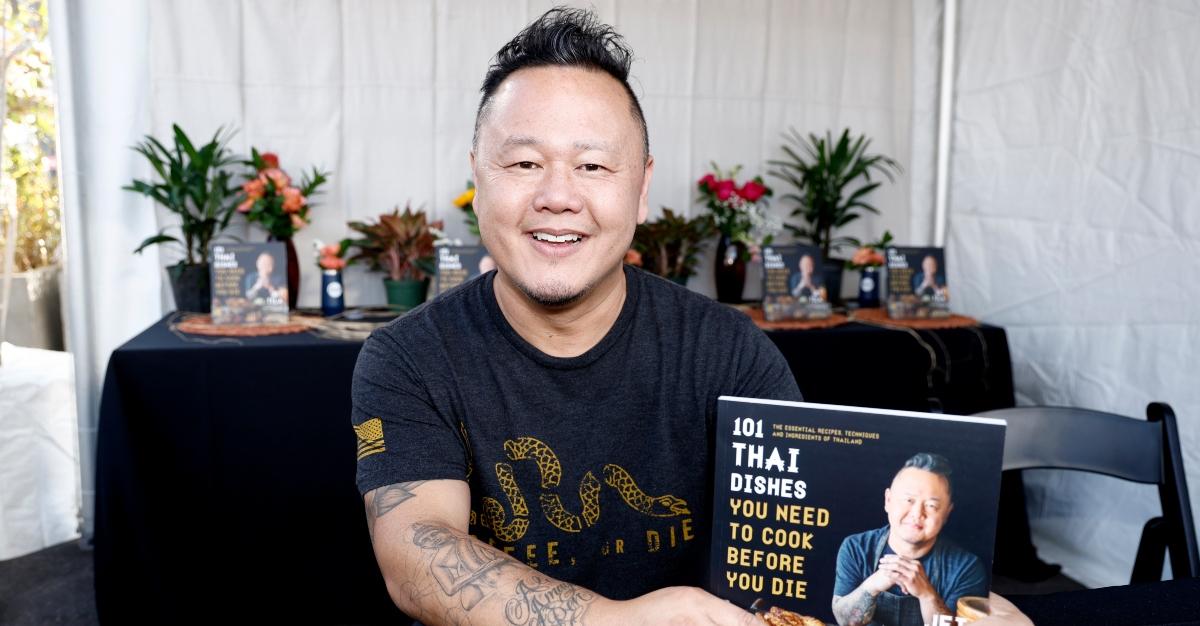 As the owner of The Charleston and Pakpao Thai in Los Angeles, it's no surprise that the celebrity chef's net worth is in the seven-figure range.
Not only that, but he also partnered with Wynn Resorts to open Wazuzu on the Las Vegas strip. Additionally, he served as a restaurant developer for Dragon Tiger Noodle Co. and Pei Wei Asian Kitchen.
Aside from his restaurant endeavors, Jet is also a successful author. In 2017, the celebrity chef published the award-winning cookbook 101 Asian Dishes You Need to Cook Before You Die: Discover a New World of Flavors in Authentic Recipes.
Two years later, in 2019, Jet and his wife Ali published 101 Epic Dishes: Recipes That Teach You How to Make the Classics Even More Delicious.
New Food Truck Prize Fight episodes air Wednesdays at 10 p.m. EST on Food Network.