JJ Da Boss's Wife Is Just About as Invested in Street Racing as He Is
Who is JJ Da Boss's wife? Everything that we know about the personal life of the infamous 'Street Outlaws' racer and mechanic.
When it comes to the stars in the Street Outlaws universe, JJ Da Boss is certainly one of its brightest. A racing legend with serious mechanical prowess, JJ epitomizes everything that the Discovery-helmed racing reality show seeks to embody.
Article continues below advertisement
As much as fans may be familiar with JJ's racing and mechanical skills, many may not be immediately aware of the details surrounding his life off of the tarmac. With that being said, what do we know about JJ's wife? Keep reading to find out!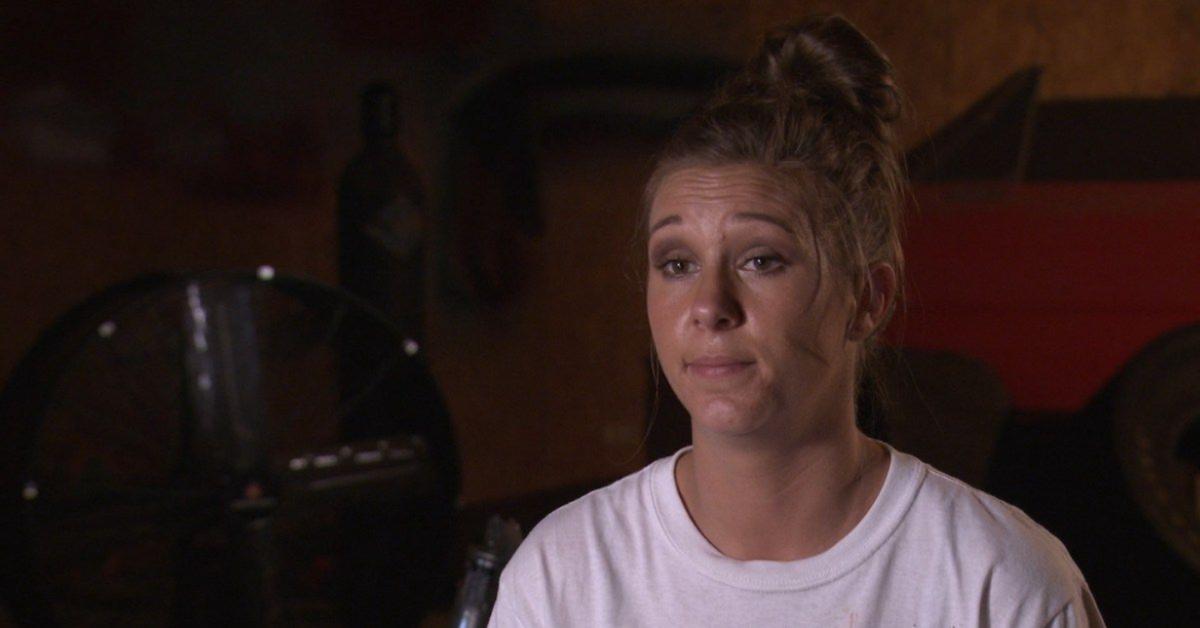 Article continues below advertisement
Who is JJ Da Boss' wife?
JJ and his wife, Tricia Day, are a match made in engine-revving heaven. According to a 2018 interview, JJ and Tricia started dating sometime in 2008. Believe it or not, the duo actually grew up in the same small town just outside of Memphis, Tenn. (with roughly 700 inhabitants, to be exact). However, their relationship didn't bloom until decades later when JJ was already 30 years old and a father of seven children!
The couple appears to be deeply in love, with JJ saying, "I love Trish. I feel like she saved me and my life. She brought a lot of happiness to my life. She got me on the right path."
Tricia replied simply with, "We go together like a hand and a glove."
Article continues below advertisement
A fellow race car driver who goes by the name "Midget," Tricia has starred alongside JJ on Street Outlaws for some years now. However, things aren't always perfect when you're flying down the pavement, even when you're as skilled of racers as this couple is. That point was exemplified in the early days of 2022 when Tricia and JJ were caught up in a serious accident that left them both injured.
Article continues below advertisement
Thankfully, JJ and Tricia appear to have made a pretty full recovery and are returning to working on and racing cars.
Given the fact that they've been an item for well over a decade now, Tricia and JJ have built quite a sizable family together. The duo shares four children together, bringing JJ's actual current total to 11 children and five grandchildren. Talk about a big family!
What is Tricia Day's net worth?
Considering how private Tricia tends to be about her life outside of the reality show, little is known about her financial status. According to TV Over Mind, Tricia has an estimated net worth of around $1 million. This stands roughly on par with JJ's net worth, which has been reported at being around $1 million, as well. It's clear that when you're both successful reality television racing stars, it typically comes with a certain financial status.
Unfortunately for those who'd like to keep up with Tricia's day-to-day life, the Street Outlaws star does not have any public social media pages. Therefore, fans curious for glimpses of the star have to keep posted on JJ's various social media channels on the occasion that he posts pictures with Tricia or that she shares things individually through his page.
Fans can check out plenty of JJ and Tricia's past, present, and future racing antics on Street Outlaws, streaming on Discovery Plus now.