Melissa Rivers on Her Mother, Joan Rivers: "She Was an Accidental Feminist" (EXCLUSIVE)
Joan Rivers' daughter, Melissa Rivers, celebrates Joan's 90th birthday by sharing anecdotes and memories of her mother's life and legacy.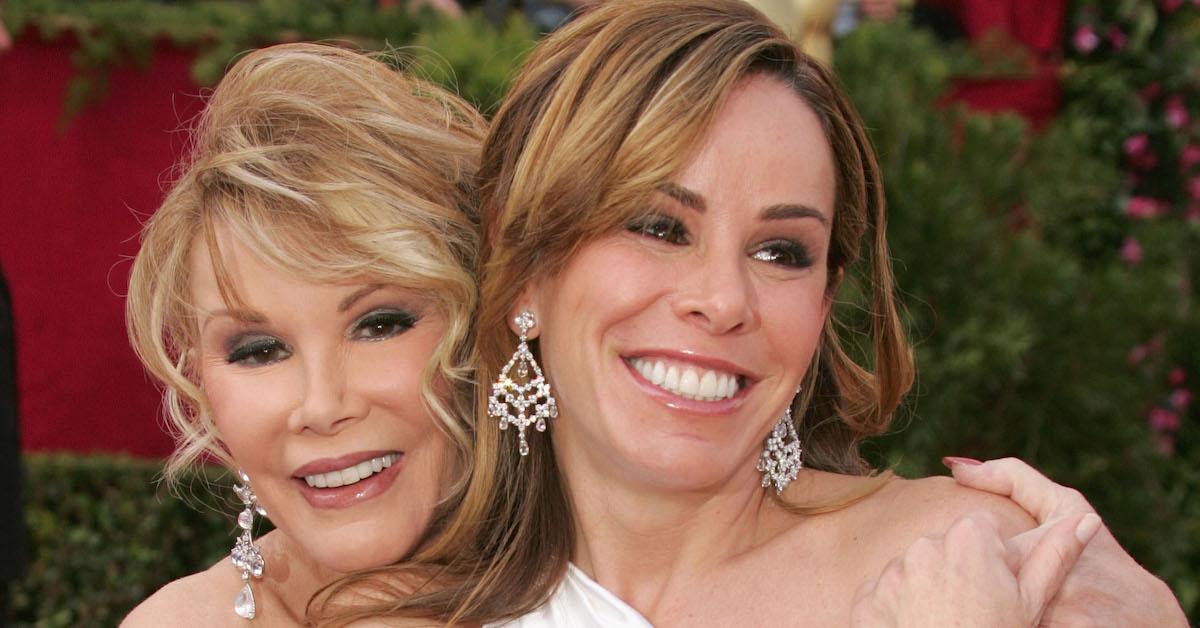 On June 8, 1933, a star was born. Joan Rivers, who would be 90 years old today, had a decades-long career that stemmed from her unabashed ability to do and say exactly what she wanted to. An Emmy and Grammy winner, as well as a Tony nominee, Joan is considered one of the most, if not the most, influential women in comedy.
Article continues below advertisement
But that's not all she did. She was also a producer, a writer, an actor, a television personality, and most importantly, a mother. Many of us grew up watching Joan and her daughter, Melissa Rivers, take on fashion and the red carpet—they coined the phrase, "Who are you wearing?"
In honor of Joan's 90th birthday, we spoke with Melissa about what she's up to now upon Joan's induction into the National Comedy Center and the release of an archival CD box set, The Diva Rides Again.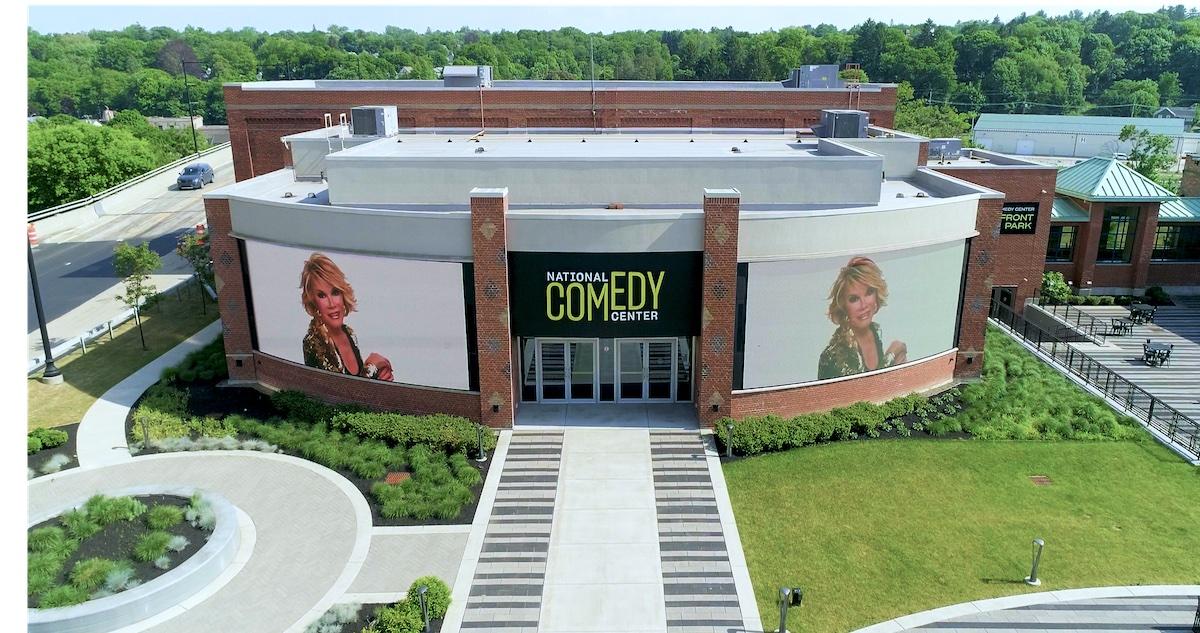 Article continues below advertisement
Joan Rivers's daughter Melissa on what it was like to grow up with Joan as a mother.
Sadly, Joan passed away from complications during what was supposed to be a minor surgery on Sept. 4, 2014, at 81 years old. Nine years later, we are still celebrating her immense impact on arts and culture. She was the first woman to host a late-night talk show, The Late Show with Joan Rivers, in 1986 after 20 years with Johnny Carson on The Tonight Show. But her comedy career wasn't everything. In 2010, she and Melissa hosted E!'s celebrity show, Fashion Police.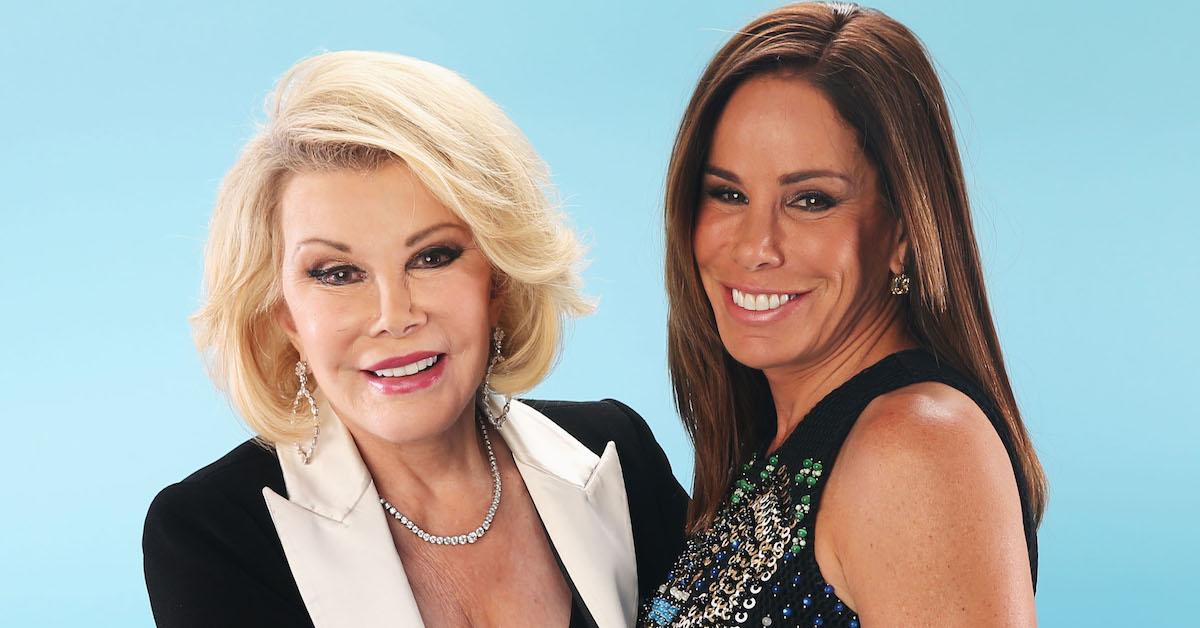 Article continues below advertisement
Joan was unafraid to make "offensive" jokes — she often joked about touchy subjects to bring them to light and remind people that events like that should never be repeated. But as brash and unapologetic as she was in public, that was just her persona.
"She was very different at home," Melissa shared. "I had a very traditional home life. We sat down to dinner every night. There were expectations. I had to get good grades. I had to have good manners. I had to be polite. I had chores."
Wow, that sounds just like our childhoods! Joan may have been a groundbreaking comedian, but as a mother, she was a maternal figure like any other. "She was very much a lady. Until the day she died, the phone at her home was answered, 'Rosenberg residence' … That just tells you everything about her."
Article continues below advertisement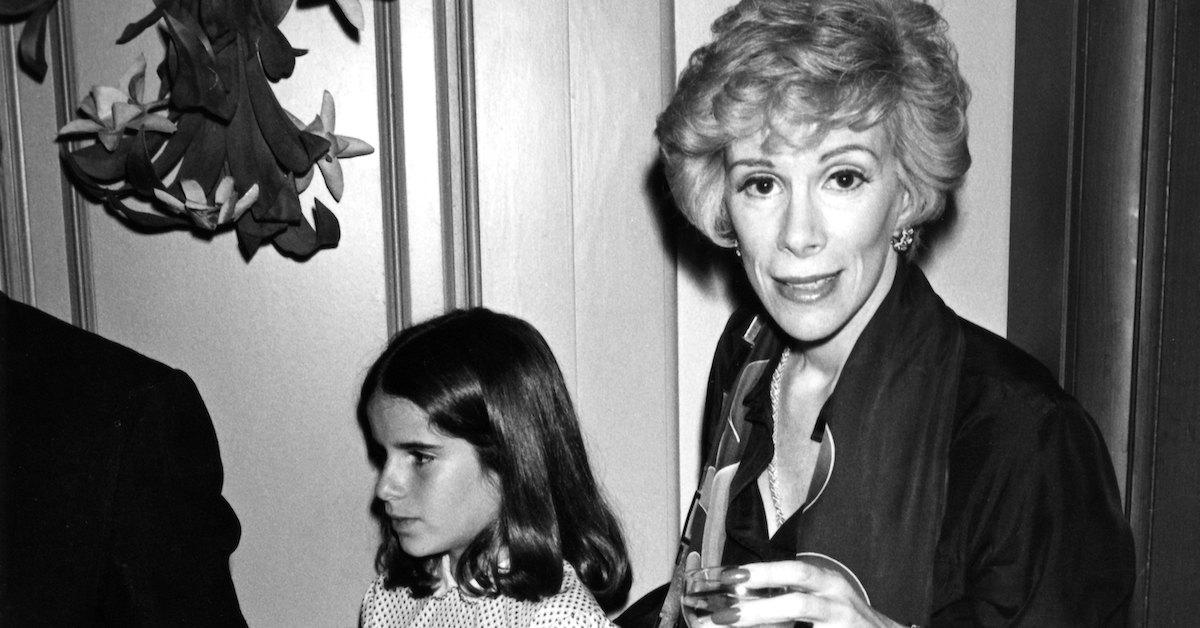 Melissa was raised by Joan and Edgar Rosenberg, the latter of whom died by suicide in 1987. Even though Joan was already a household name while she raised Melissa, Melissa shared, "My parents were so hellbent on never letting any of that affect the moral compass and the true heart of our family … I always used to say real life and fake life."
And while many of us imagine Joan's onstage persona as real life, for Melissa and her family, that was just "fake life."
Article continues below advertisement
But the most intriguing bit about speaking with Melissa may have been about how Joan broke ground for women in comedy and television. Before Joan, there were few female stand-up comedians, so in many ways, she paved the way for women to perform comedy alongside male peers. And not just to perform but to be respected. However, Melissa calls her mother an "accidental feminist."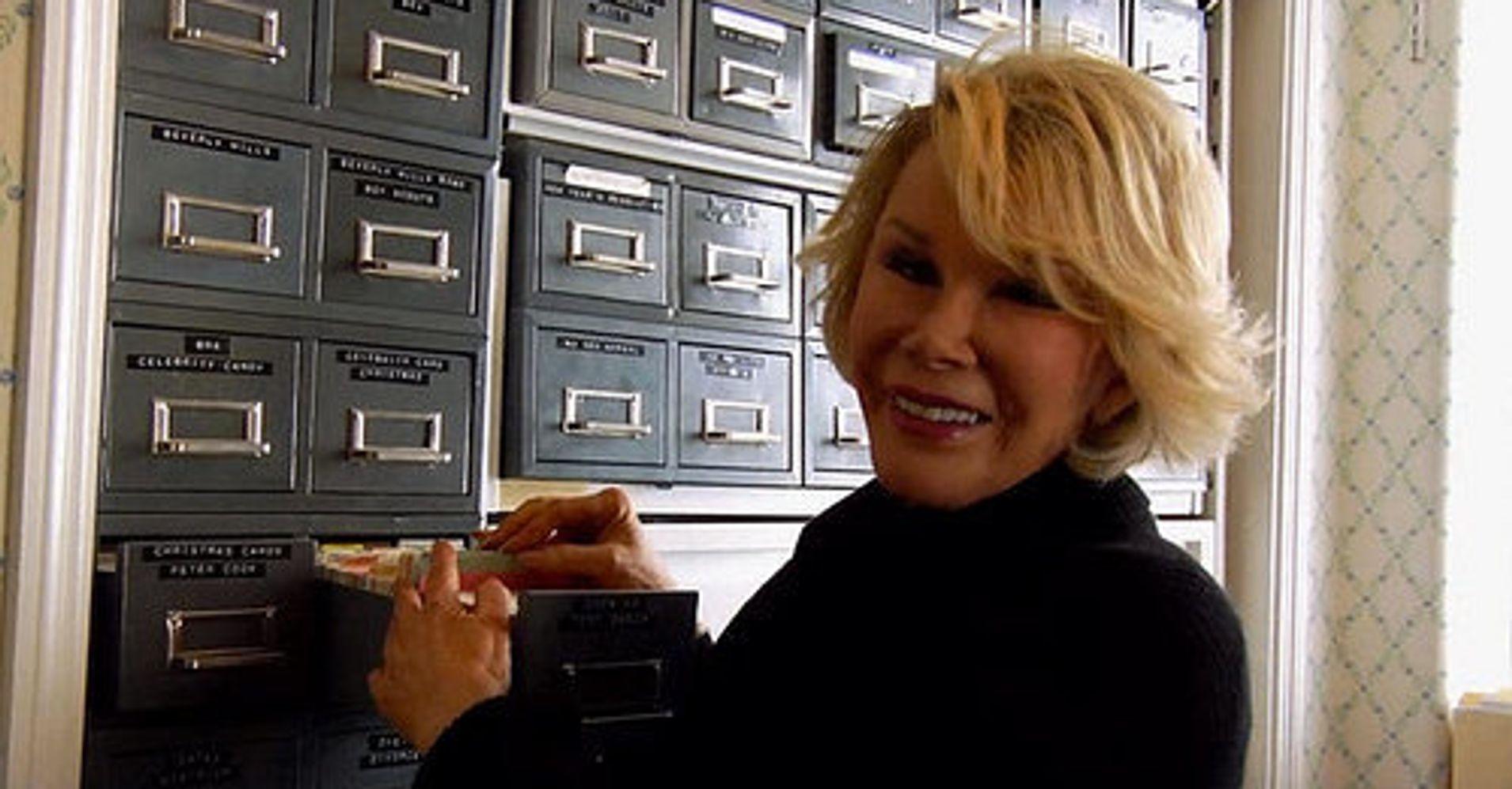 Article continues below advertisement
"She wasn't trying to be a feminist," Melissa said. "She wasn't doing any of that. It just so happened that she didn't see why she couldn't do these things … She was raised to be a very traditional woman, and obviously, she's up against that. Right? If you go back and even look at her first appearance on The Tonight Show, she was still a nice girl sitting with her knees together in a black dress with her pearls. But she added the boa because she thought that was glamorous."
Melissa could only recall a couple of times Joan said her life would be easier if she were a man. "I remember once was in my guest room while she was looking in the mirror, putting on a pair of earrings," Melissa remembered. "That one I remember because that was later in life."
Even still, it was never a "theme in their house." That ideology has been passed down to Melissa's son, Cooper. In fact, Melissa said that the only thing her parents "detested was willful ignorance."
Article continues below advertisement
Melissa Rivers, Joan's daughter, is now working on several projects while being a supportive mother to her son, Cooper.
When Joan passed away, she was survived by Melissa, her only daughter, and Cooper, her only grandchild. And although Melissa is still somewhat in the shadow of her mother, she and Joan collaborated on several projects. "She always talked about the fact that one of her biggest frustrations was I didn't get credit for what I did, and what I accomplished and what I've created and still am creating," Melissa said.
In 2023 alone, she's working on at least seven various projects.
"I have my podcast, Group Text," she shared. "I have two features in development, which are obviously now, with the writer's strike, completely on hold, just like everything else. I have three shows in development, and I'm writing the proposal for my next book. This will be number five." She wrote several books about Joan, most recently Lies My Mother Told Me in 2022.
Article continues below advertisement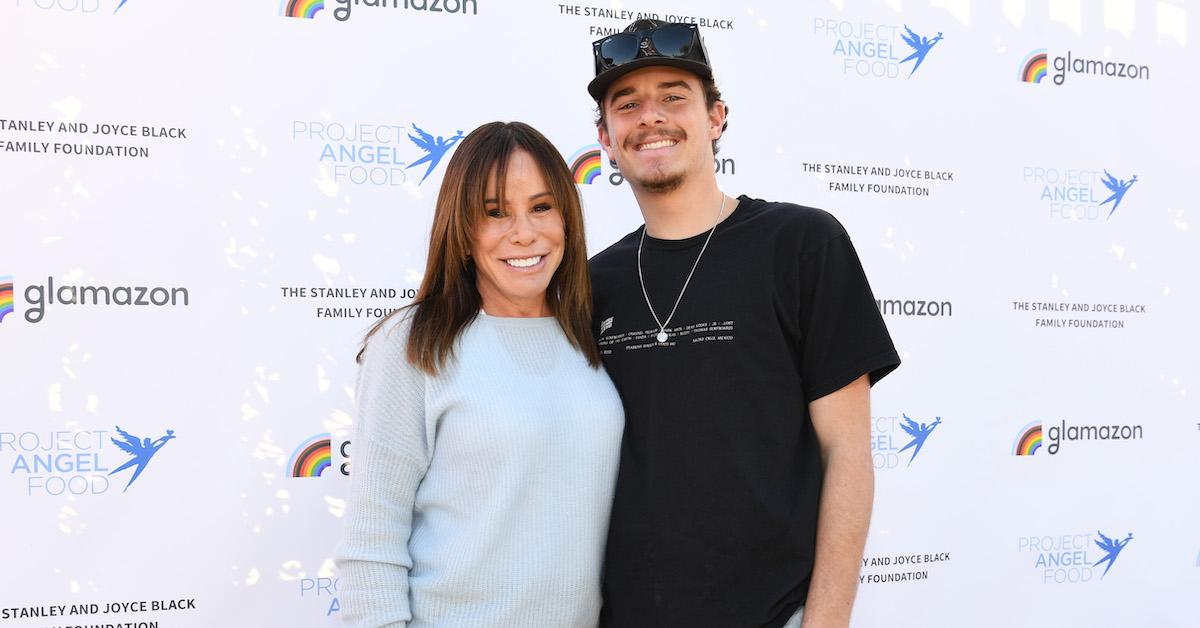 Melissa's son, Cooper, is in his senior year of college at UC Berkeley and wants to go into the music business, although he also plays college lacrosse.
Article continues below advertisement
However, Melissa is perhaps most famous for collaborating with Joan on Fashion Police. "My mother always loved fashion," Melissa said. "If that's what [people at home] were talking about, that's what we wanted to be talking about." Although Melissa no longer does Fashion Police, she keeps up with fashion and said Angela Bassett is "killing the red carpet."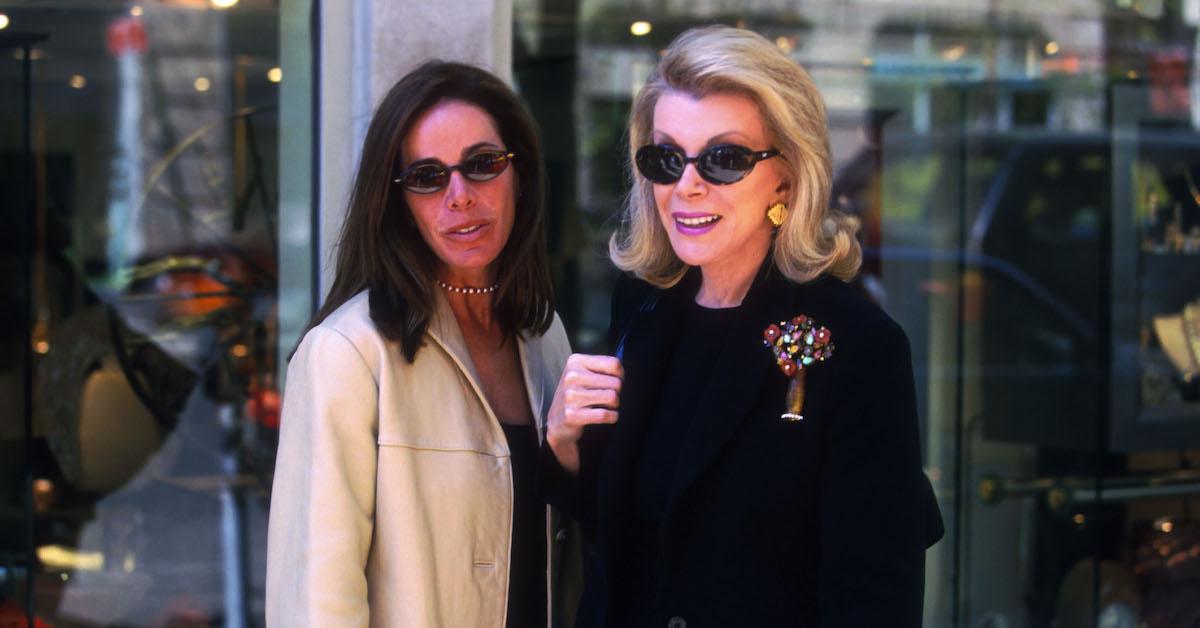 Through all the ups and downs of growing up with Joan, Melissa proudly celebrates her mother's life and accomplishments. Joan once said, "I was smart enough to go through any door that opened." And by doing that, we have hundreds, if not thousands, of comedic voices today that we may have never heard if it weren't for Joan.