Alex Borstein Talks Her New Prime Video Special and What It Means to Be a Comedian (EXCLUSIVE)
Does Alex Borstein do stand-up comedy? She recently released a musical comedic special on Prime Video called 'Corsets & Clown Suits.'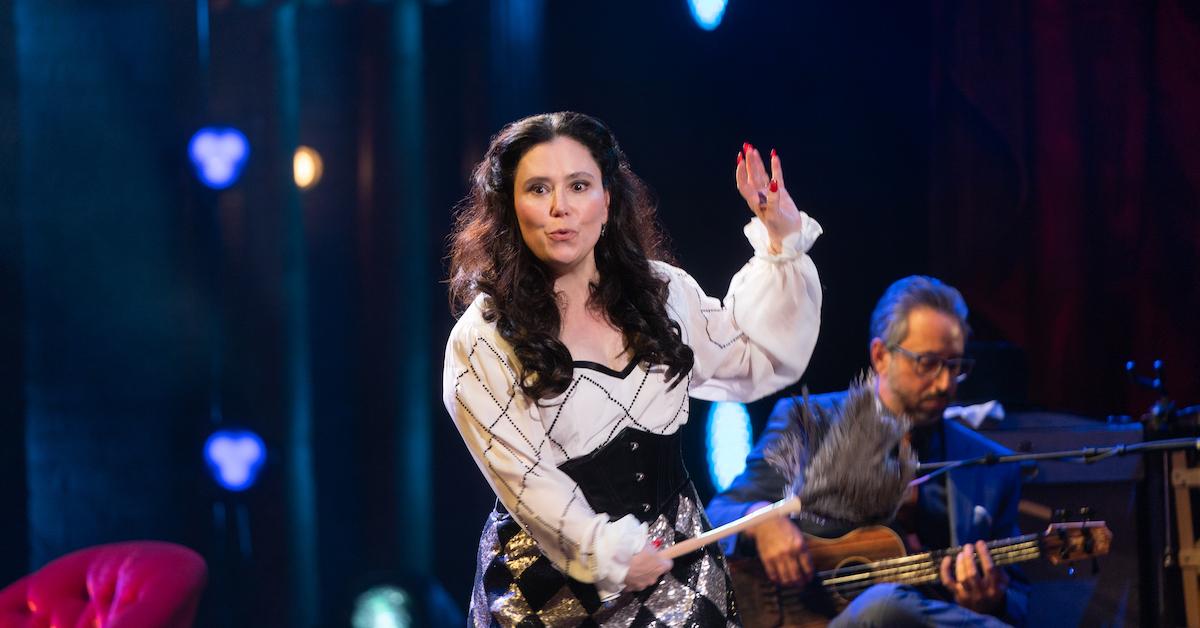 Many of us know Alex Borstein as Susie Myerson on The Marvelous Mrs. Maisel or as the voice of Lois on Family Guy. But she's more than the characters she plays, as evidenced in her new Prime Video musical comedic special, Corsets & Clown Suits. In the special, Alex speaks to the audience as a peer, blurring the lines between fiction and reality as she discusses her divorce and resulting move to Barcelona, Spain.
Article continues below advertisement
The special has its hilarious moments, and we all know how funny Alex is from her comedic roles going all the way back to MADtv. But does Alex do stand-up comedy? Distractify spoke exclusively with Alex about her new special, how she created it, and what it means to be a comedian.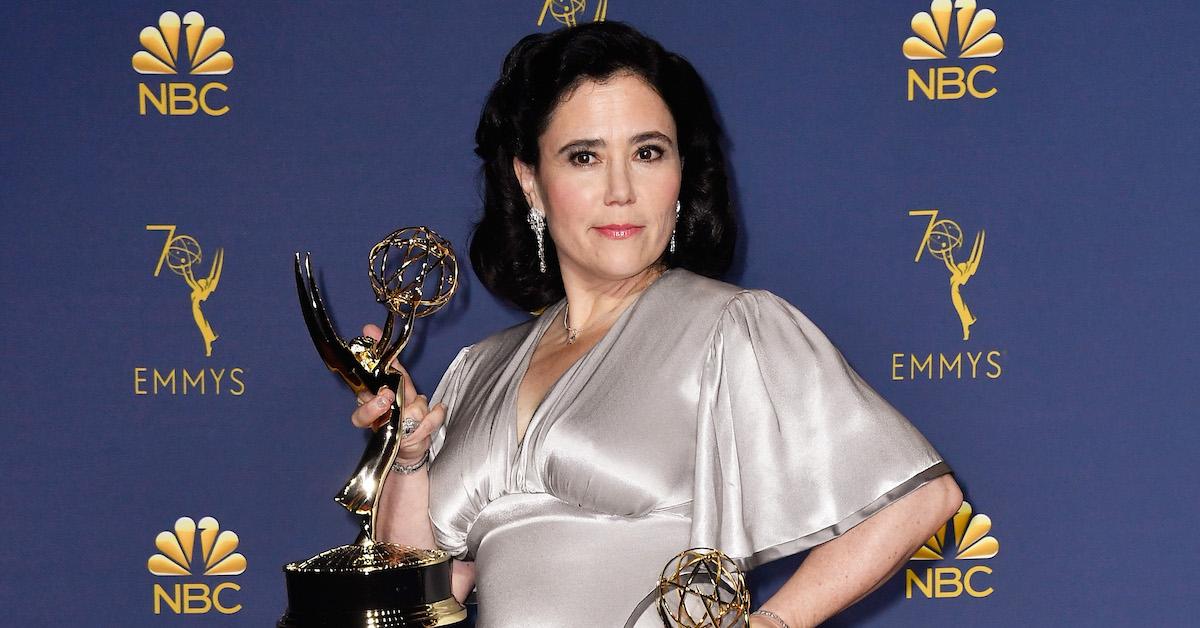 Article continues below advertisement
Alex Borstein is definitely a comedian, but she doesn't consider her Prime Video special stand-up comedy.
Alex comes out onstage at the Wolford Theatre (the same location used as a fictional burlesque club in Season 4 of The Marvelous Mrs. Maisel) to an adoring crowd unsure of what to expect. Dressed in a corseted dress slash clown suit, she walks the line between what it means to be a woman and what it means to be a comedic performer. Alex begins with a bit as a "woman who lost weight" and what shares what she was up to — getting divorced and moving to Barcelona.
And then, an adoring audience member gives Alex flowers. This leads to a hilarious onstage interaction with the American Sign Language interpreter, whose presence makes the show even funnier and more accessible. A win-win! In fact, the moment with the flowers makes us question our perception of what's scripted and what's real. Comedians are often "vulnerable" onstage, which Alex's special explores.
Article continues below advertisement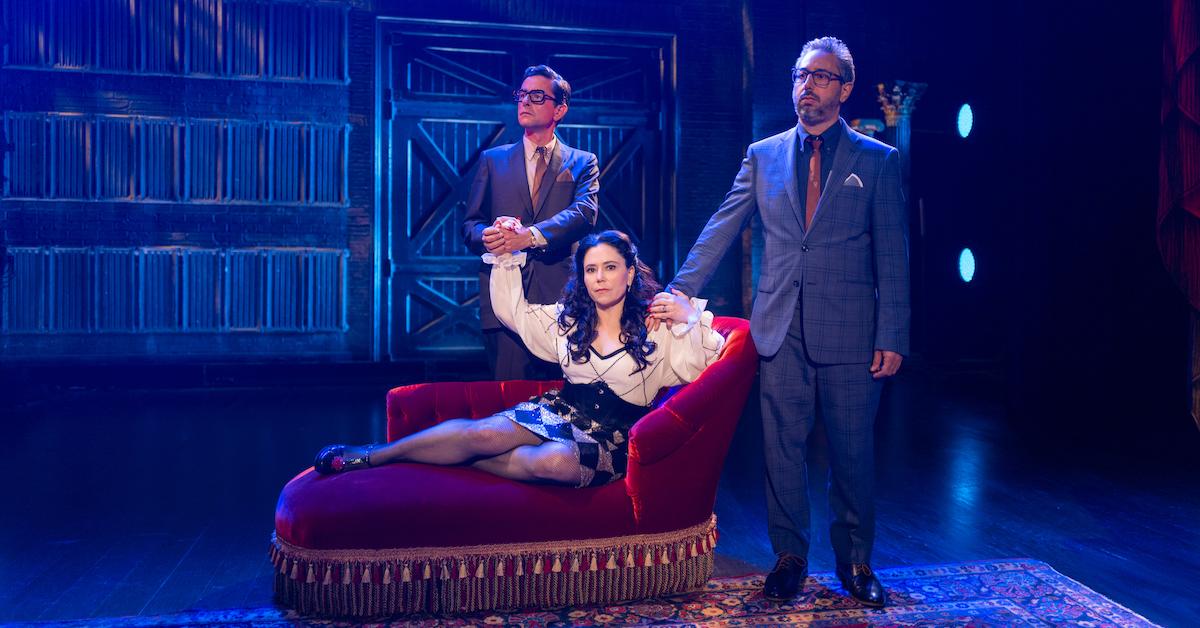 "It's funny. That flower bit was born out of something in Barcelona that did take place," Alex revealed. "So it was scripted. But based off of, 'What do you do when someone hands you flowers?' We really did not know like, 'Is this gonna work? Will this work? Recreating this?' And I think it did and I think it's fun."
Article continues below advertisement
Alex went on to share how she was inspired by the U.K. version of The Office, before the days of Steve Carrell. She shared, "You felt discomfort and you felt awkwardness as though it was so real. And yet every nook and cranny and every moment was scripted and carefully planned out. So I love that that moment kind of had that as that feel. Did that happen? Or was that scripted? I love that."
Even with its scripted moments, various moments in Alex's special are just spoken from the heart. In fact, even the scripted bits are still from the heart. But there's a reason Corsets & Clown Suits doesn't resemble a typical stand-up comedy hour. It's because Alex isn't a typical stand-up comedian.
Article continues below advertisement
"The very first time I did stand-up, I was 16 years old," Alex told us. "And it was actually at a bar and my parents had to go with me because I was too young to go into the bar … So I had always dabbled with stand-up. I love it. I love the immediacy of it. And I love not having to audition for a show or wait for a director to cast you. You just get up and you try to command attention and make people laugh." Many comics agree that this is a big piece of why they get into stand-up comedy.
Article continues below advertisement
But Alex decided to tell her story and her jokes through other avenues. "I never toured," she shared. "I never became a 'club rat.' I did a few places here and there locally in California, the Comedy Store, the Improv, and the Laugh Factory. But I was never a touring comic like Sarah Silverman and Amy Schumer, who work for years and years in clubs honing the same 10 minutes."
We see Midge Maisel put some of that work in on The Marvelous Mrs. Maisel, but the behind-the-scenes life of a comedian isn't always apparent to fans.
Alex continued on her comedy journey, "I would come at it occasionally. And I would find other venues to do it. I was in a sketch comedy group and they had this variety show. So in the variety show, I'd do some stand-up or I'd find other ways to kind of do it without having to be a touring club rat because I think I would have become a drug addict or like 700 pounds.
Article continues below advertisement
"It's a very depressing life for me. I would have been lonely and despondent. I think it would have been very bad for me. So, my way of doing it was kind of laying into it on occasion."
As for as Corsets & Clown Suits goes, can we even call it a stand-up comedy special? "This piece that I did is really not stand-up," Alex confirms. "It's really a one-woman—with two other people—performance piece. It's a little bit of a one-woman show to some degree."
Nowadays, popular specials like Sam Morrison's Sugar Daddy and Hannah Gadsby's Nannette are known for blurring the lines between stand-up and performance art. Alex is now joining the fold while also playing with the perceptions of art and reality.
Corsets & Clown Suits is now available to stream on Prime Video.