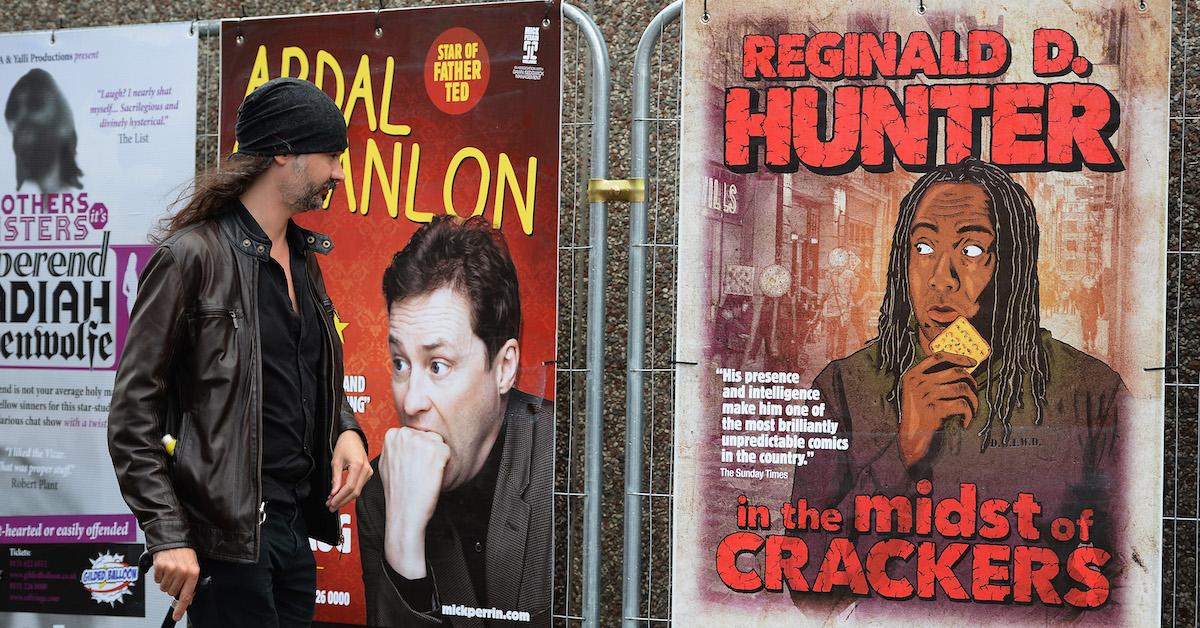 Our Favorite Hilarious Performances from the 2022 Edinburgh Fringe Festival
The 2022 Edinburgh Fringe Festival is coming to an end, but there's still time to see the best comedy shows to grace the international festival.
With only a few days left of the infamous Edinburgh Fringe Festival, we were lucky enough to catch some of the best comedy shows the festival has to offer. From up-and-coming comedians to seasoned pros, the 2022 Edinburgh Fringe is one for the history books. After the Fringe Festival was paused by COVID-19, this is the first one back in full swing.
Article continues below advertisement
The Edinburgh Fringe is the largest annual performing arts festival in the world. Featuring over 3,000 acts spanning comedy, children's theater, cabaret, performance art, and more, the Edinburgh Fringe Festival is an open-access festival for anyone to showcase their work in a popular public forum.
Actors such as Phoebe Waller-Bridge, Robin Williams, and more got their start at past Edinburgh Fringe Festivals. So who should we be on the lookout for this year? There are still a few days left to catch some of the best.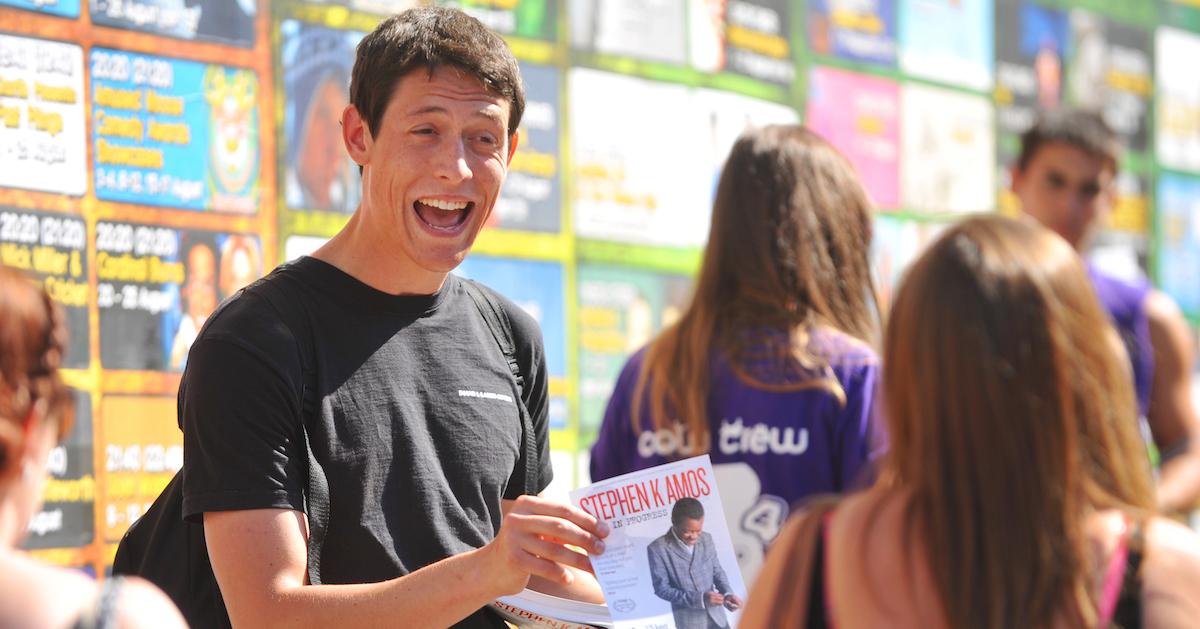 'Stewart Lee: Snowflake'
Seasoned comedian Stewart Lee brought his five-star finished hour to sold-out audiences, and it is rated five stars for a reason. Stewart does his classic Stewart schtick — telling jokes through multiple layers while making a statement we never expected. And for all those who have seen Stewart's televised comedy specials, he is worth seeing in person.
Like any professional comedian, he doesn't ignore the feeling in the room. So naturally, the somewhat tepid Sunday at 2 p.m. crowd became part of his set so seamlessly. No one knew what was improvised and what was pre-planned.
'Troy Hawke: Sigmund Troy'd'
Some people might know Troy Hawke from his videos greeting people outside of hardware stores in the U.K., but Troy's hour of comedy was one to be reckoned with. Troy Hawke is an overtly posh homeschooled British character created and performed by Milo McCabe, who interacts with audience members with so much quick wit that we wonder if those interactions were planned (they weren't). His overarching theme of searching for meaning in every single moment comes through brilliantly and hilariously.
'Catherine Cohen: Work in Progress'
Typically, Work in Progress shows don't get reviewed, but we would be remiss to leave Cat Cohen's new hour off the list. She brings in new songs and new anecdotes on existing as a woman in America in her early thirties. The songs are not the only catchy thing about Cat's performance; after the show, we can't help but speak in her affectation of veiled confidence.
Article continues below advertisement
'Patti Harrison'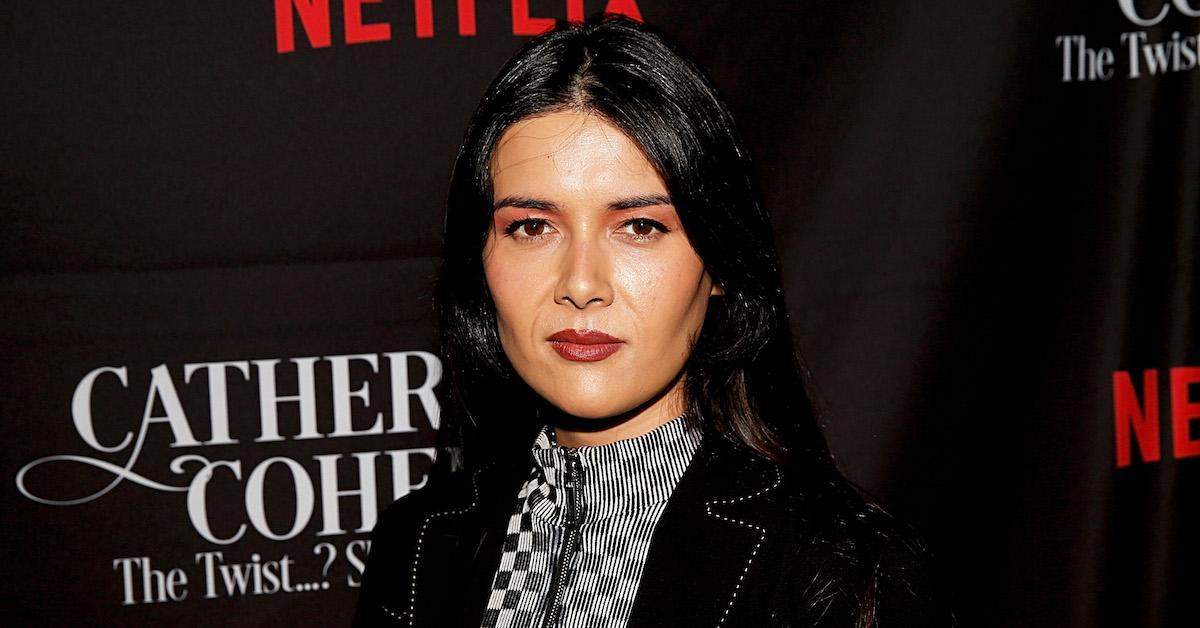 Some people know Patti Harrison from her roles in Shrill and I Think You Should Leave, but now she's finally returned to solo performance at the Edinburgh Fringe Festival. We're wary to call it stand-up since she incorporates so much beyond traditional comedy. Her song parodies of Kate Bush, her energy that fills the space and beyond, and her absurdly dark sensibilities come through in this expert hour of comedy.
Article continues below advertisement
'Dreamgun Film Reads'
Dreamgun brings together an expert group of actors and a slightly edited script to create a hilarious hour of film parody. While parodies are often hit or miss, we were lucky enough to catch their script reading of Harry Potter and the Philosopher's Stone, which jokingly pointed out canon plot holes, spoofed the characters we know and love, and somehow brought in modern-day British politics.
Article continues below advertisement
Article continues below advertisement
The Dreamgun team can school us all in film parodies. Plus, they tackle a different film every show, making their performance that much more impressive.
Article continues below advertisement
'Brexico'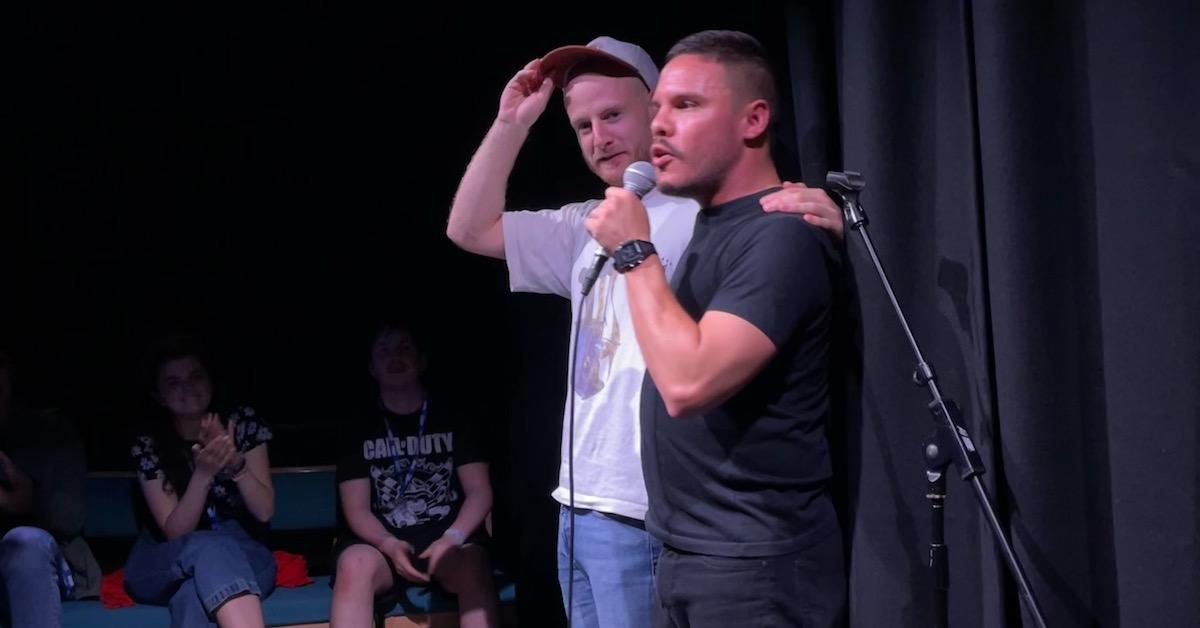 Barcelona-based comedians Andy Casper and Hector Ayala (no, not the superhero) bring their split hour to Edinburgh, which has nothing to do with Brexit. As up-and-comers on the scene, both handle their unpredictable late-night audiences with the grace of professional comedians. Their different senses of humor complement each other to make the hour feel whole.
Article continues below advertisement
'Shitegeist'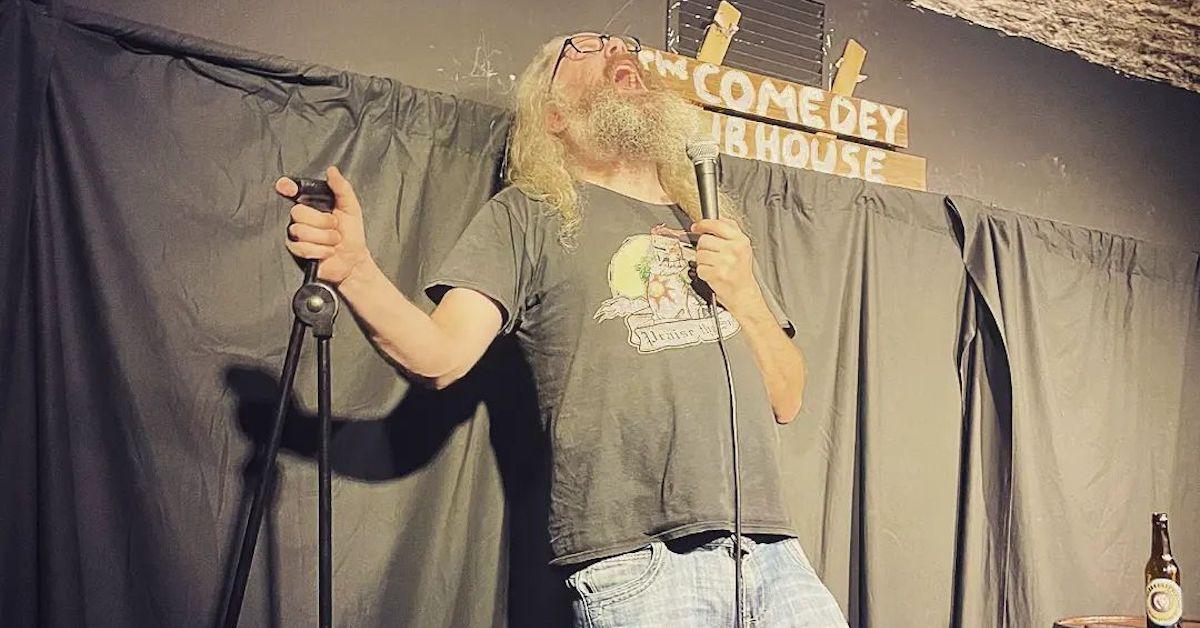 Another Barcelona-based comedian, but this time from Scotland, Stuart Kennedy performs his hour, Shitegeist: the moving story of his brother falling sick and his father passing away. Sure, many Edinburgh Fringe shows (for some reason) tell the story of the late father, but in Stuart's case, his big energy and goofy demeanor make the story not only palatable but addicting, as we can't help but want to see him tell his story again and again.
Article continues below advertisement
'Potty Training'
New York-based up-and-comer Joey Rinaldi brings the story of literally breaking his penis in middle school to Edinburgh. At points, his story is graphic, but his style of storytelling combined with an admirable sense of humor about the entire incident makes us laugh, cry, and go, "Ew!"
Article continues below advertisement
'Roast Battle Edinburgh'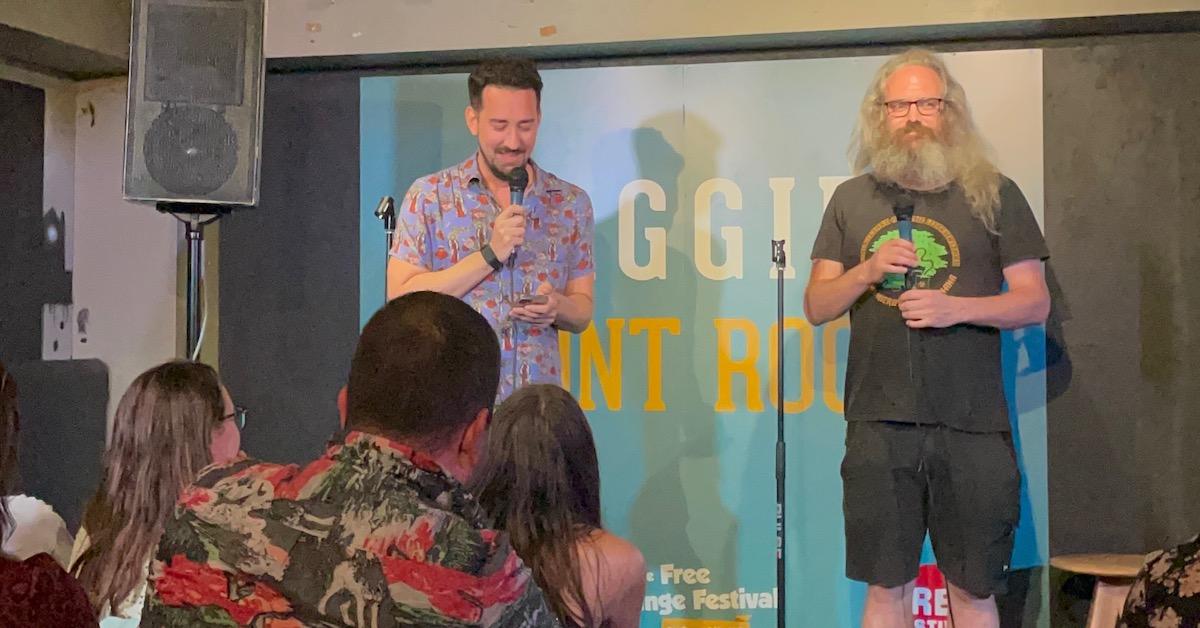 Who doesn't love a good old-fashioned roast battle? Brought to Edinburgh by the official Roast Battle brand, comedians spar in a battle of verbal insults for a full audience's entertainment. We just happened to catch Shitegeist comedian Stuart Kennedy lose his dignity to James Regal, who expertly gets the audience on his side with Marxism references and witty comebacks.
Add in judges, such as New York's Roast Battle champion Ben Miller, who roasts the contestants on the spot, and the Fringe's staple show is a recipe for success.
Article continues below advertisement
'Sascha LO and Friends'
Another up-and-comer, Sascha Lo is just 21 years old and has a strong sense of who she is as a performer. She incorporates her posh accent and demeanor into playing a caricature of a snobbish girl who is still somehow lovable, charming, and feminist. Her timing and crowd work only add to how impressive her performance is. Plus, she performs alongside some of the U.K.'s best comics.
Article continues below advertisement
'The Best Man in Ireland' and 'An Irish Disgrace'
Irish comedian (shocker) Mike Rice brings two completely different hours to Edinburgh, and both are non-stop laughter marathons. Audience members have called him "the funniest comedian we've seen" and for good reason. His ability to incorporate the audience into his pre-written gems makes his shows unforgettable.
Article continues below advertisement
There's not much time left, but don't take a back seat on the last few days of the Edinburgh Fringe Festival. Perhaps some of these comedians and shows will return next year, or better yet, turn into television shows and movies. But regardless, the 2022 Edinburgh Fringe Festival reminds us of the joy and mystique behind live performance: fleeting experiences that often can never be replicated.