Midge and Susie's Friendship May Not Stand the Test of Time on 'The Marvelous Mrs. Maisel'
What Happens between Midge and Susie in the final season of 'The Marvelous Mrs. Maisel'? Their friendship has some extreme highs and lows.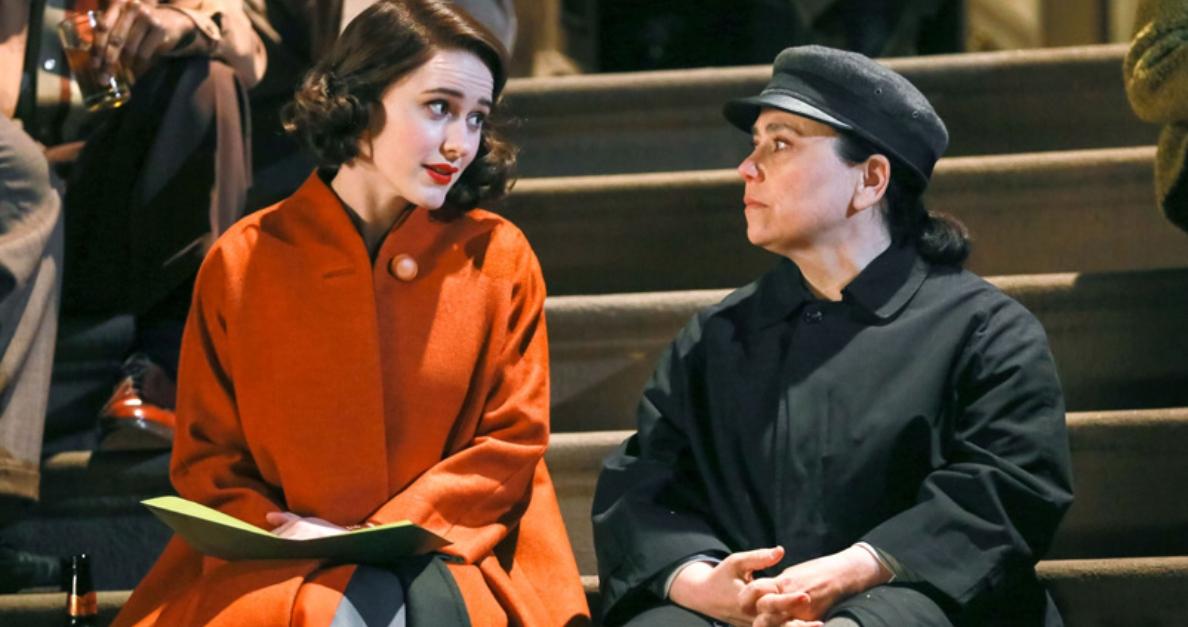 Spoiler warning: This article contains spoilers for Season 5 of The Marvelous Mrs. Maisel.
The fifth and final season of The Marvelous Mrs. Maisel does something that the previous seasons did not. It shows multiple glimpses into the future and lets us know that Midge does, in fact, make it. And in the show's present day, we see how she slowly gets to the point in her career where things finally pay off. However, according to the flashforwards, Midge and Susie's relationship doesn't survive fame.
Article continues below advertisement
So, what happens between Midge and Susie on The Marvelous Mrs. Maisel? From the first episode of the series, they're an unlikely pair and their relationship teeters on the edge of personal and professional often. But somewhere along the way, neither of those sides of their relationship is enough and it looks like they have a falling out.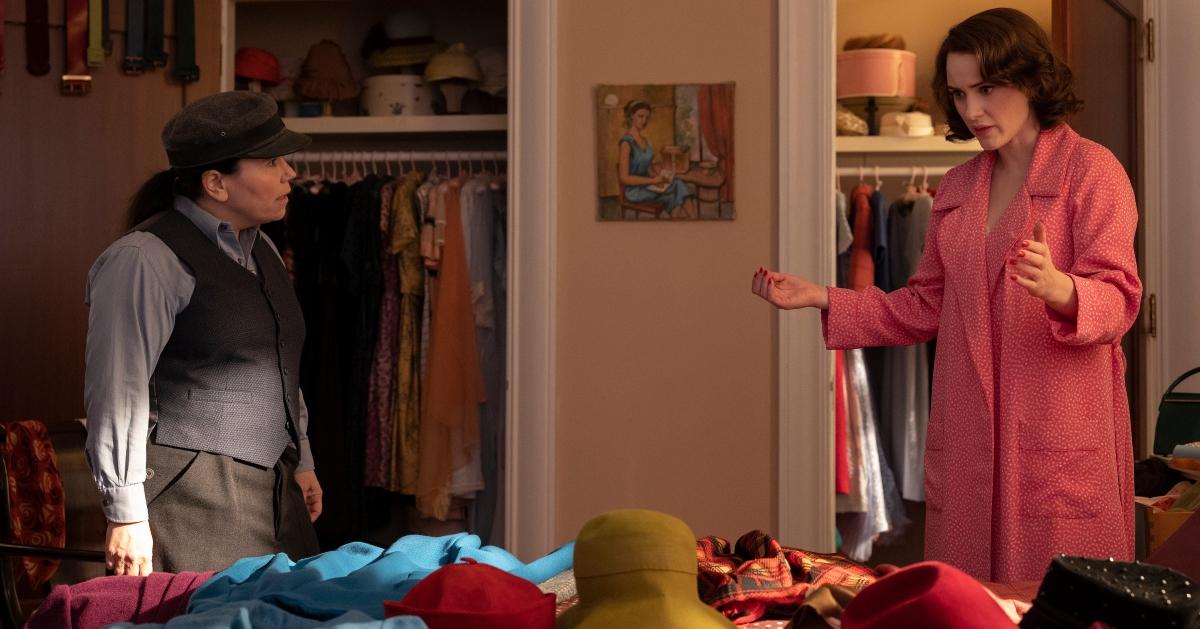 Article continues below advertisement
What happens between Susie and Midge on 'The Marvelous Mrs. Maisel'?
In Season 5, Episode 2, we learn through a future television special about Midge that she and Susie had a falling out at some point. She doesn't share what happened and it's not immediately clear if it was one big event or several little incidents that led to their rift.
But if we had to guess, it could have to do with Susie's involvement with the mob. It's an ongoing issue between Susie and Joel and, according to Joel, Susie puts Midge in harm's way by associating with known gangsters.
It's possible that something happens with Susie's untoward relationships that causes Midge to look at her differently. Or, Midge could take issue with Susie's working relationships with other clients. Right now, in the show's present day of sorts in the 60's, Midge and Susie are still trying to get Midge's career off the ground but Susie also has other high profile entertainers she's working with.
Article continues below advertisement
In the past, Midge had an issue sharing Susie as her manager. Maybe Susie sharing her attention with other clients leads to issues between herself and Midge. But even if the reason for Midge and Susie's estrangement isn't immediately clear, they will likely reunite, either in the near future or distant, before the series is over.
Article continues below advertisement
Rachel Brosnahan, who plays Midge, told Women's Health that Midge and Susie are "end game." And that may be confirmation enough that these two gals make up at some point after their 25 years of friendship ends.
"When you're end game, there's some high, high highs and low, low lows," Rachel told the outlet. "And they've experienced both together."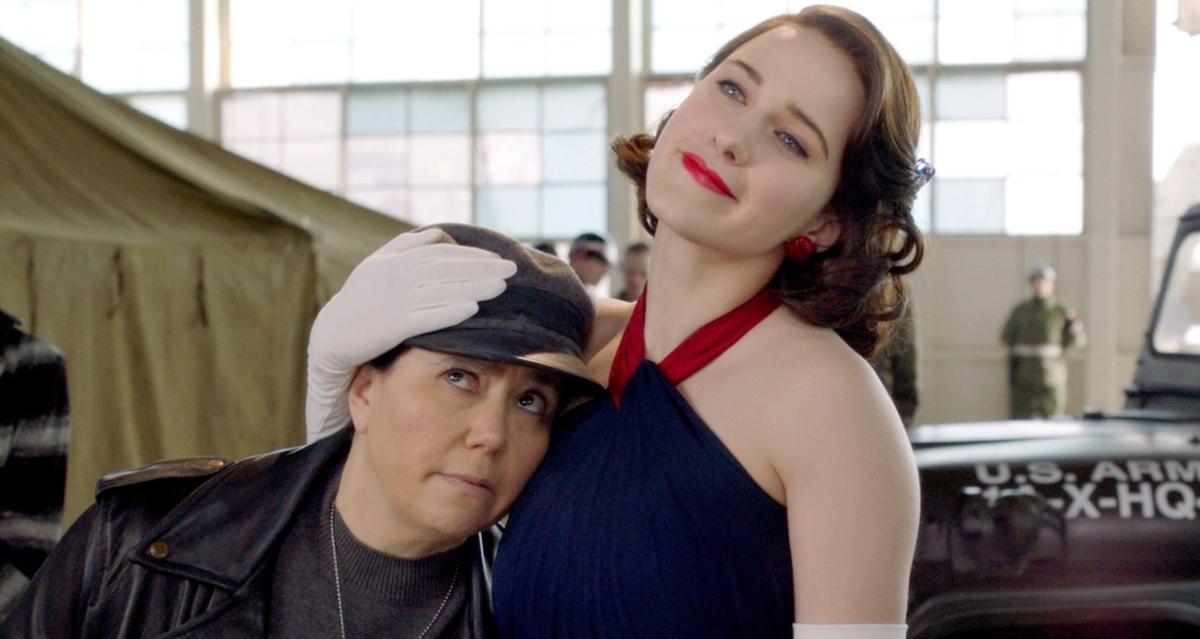 Article continues below advertisement
Season 5 of 'The Marvelous Mrs. Maisel' has multiple flashforwards.
From the stairs of Season 5, were aware that Midge makes it. Thanks to some cleverly placed flashforward scenes in the first few episodes (and, we're guessing, beyond), we see how far Midge comes. She appears to be a household name by the 80's, even though her relationship with her adult kids isn't great and she and Susie have some serious making up to do.
But instead of jumping forward for the entire season, viewers get Midge's current struggle spliced with scenes that tell us how famous and successful she gets thanks to all of her hard work.
Even though her success is what fans want for her, what they really want for themselves is to know when the heck Midge and Susie get back together.
Watch new episodes of The Marvelous Mrs. Maisel on Fridays on Prime Video.