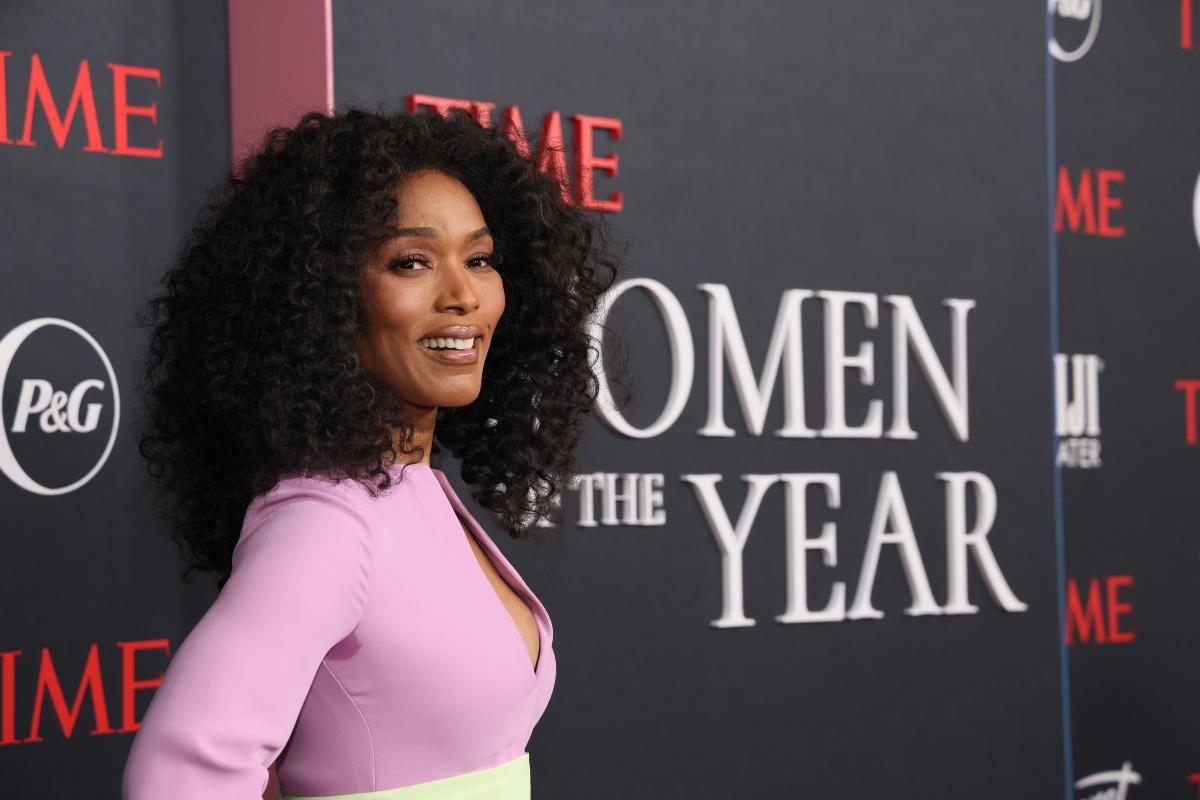 Get to Know Oscar Nominee Angela Bassett's Kids, Bronwyn and Slater!
Actress Angela Bassett has no doubt impressed over the years with her work on-screen and philanthropic efforts – but on top of that, she is also a mother to a set of twins she shares with longtime husband Courtney B. Vance. Learn more about Angela Bassett's kids here.
Article continues below advertisement
The 2023 Academy Awards nominee and The Hunt for Red October star tied the knot back in 1997 and share fraternal twins – son Slater Josiah and daughter Bronwyn Golden. However, their road to parenthood was not easy.
Angela Bassett welcomed her kids via surrogate back in 2006.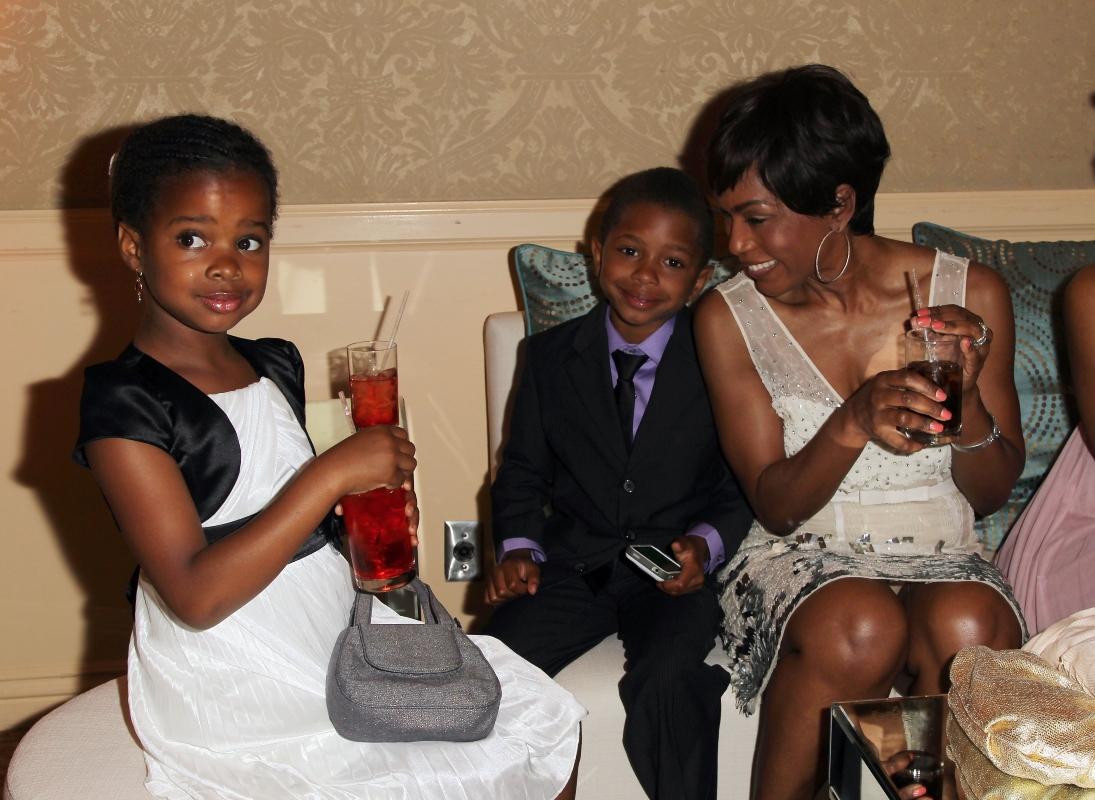 Article continues below advertisement
Angela, with her husband, Courtney, alongside her, underwent IVF treatments for seven years in hopes of welcoming kids. Back in 2007, they shared their experience during an interview with Oprah about their journey to welcome Slater and Bronwyn on Jan. 27, 2006.
"Just standing there together, holding each other with the realization that this is the moment that we've been working toward, praying for, [it's a dream come true]," the Black Panther actress said at the time, adding she had dreamed she would welcome twins one day.
Article continues below advertisement
Angela learned of surrogacy through her friend which inspired the 2023 Academy Award nominee to look into the option with Courtney. "I was devastated when it didn't happen [again and again]. I had to remain hopeful and resilient and, 'Okay, let's do it again,'" she recalled of the couple's IVF attempts.
Article continues below advertisement
Angela Bassett revealed her kids are both musically inclined during an interview in 2021.
"They both play the piano and rap and play guitar, so they have a little musical interest that I drill into them, that I insist upon!" she told E! that year on the Golden Globes red carpet, adding they very much enjoyed her film, Soul. I thought maybe they wouldn't get into it because it's jazz, but surprisingly they loved it," she explained (via People).
"They got a lot of the themes, a lot of the ideas from it and really appreciated it," she said. Slater has already released an album and EP before hitting the age of 18.
Article continues below advertisement
Angela Bassett kids: Her son Slater previously came under fire after participating in controversial TikTok trend.
Angela's son, Slater, made headlines after sharing a TikTok where he tells his parents actor Michael B. Jordan died. The video received tremendous backlash online to the point where he was forced to share an apology.
Article continues below advertisement
"I would sincerely like to apologize to Michael B. Jordan's entire family, his extended family, and him directly as he is an idol of mine," he said on Instagram (via Essence). "Taking part in a trend like this is completely disrespectful. I don't wish any bad ramifications of this of my actions upon his family nor my parents as they deserve none of the backlash."
Angela Bassett kids: Her daughter Bronwyn is already following in her parent's philanthropic footsteps.
According to People, Angela's daughter, Bronwyn, was crowned 2022 Los Angeles Team Member of the Year by the Leukemia & Lymphoma Society (LLS) for her fundraising efforts, as she raised over $60,000 to contribute to the organization.