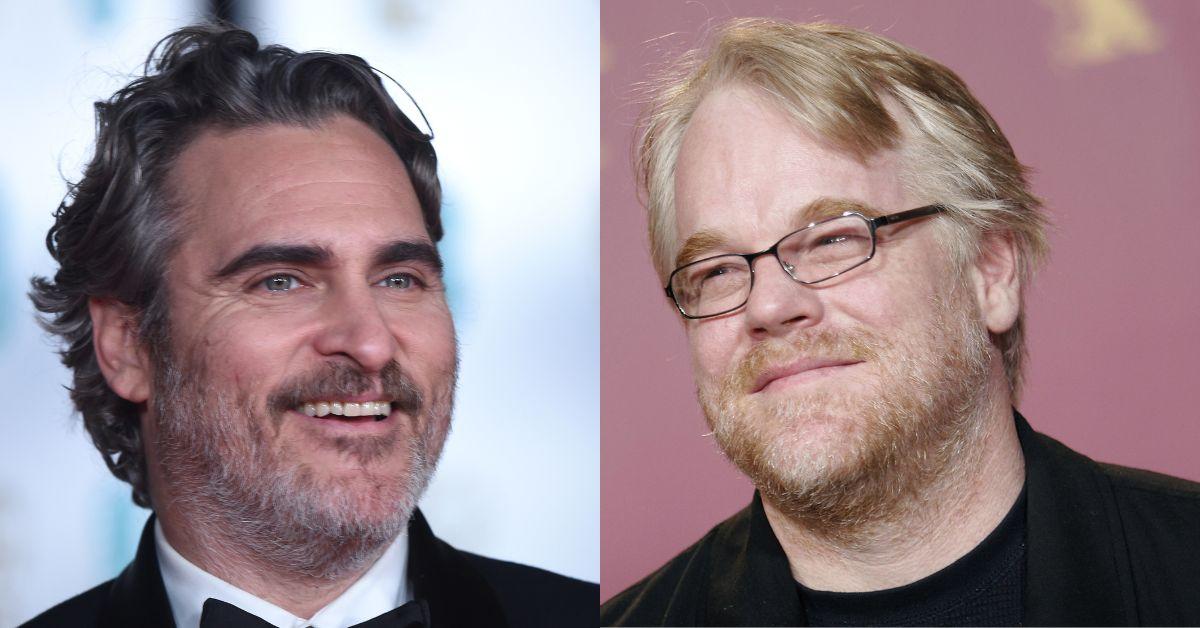 Joaquin Phoenix Was "Terrified" of Philip Seymour Hoffman — Inside Their Relationship
Joaquin Phoenix and Philip Seymour Hoffman had an interesting relationship while starring alongside each other in the 2012 film 'The Master'.
Actors Joaquin Phoenix and Philip Seymour Hoffman have multiple things in common. They're both highly acclaimed, Academy Award-winning actors who starred alongside one another in the 2012 film The Master.
Article continues below advertisement
The relationship between Joaquin and Philip has been described "as mentor to student," and although the pair didn't act alongside one another afterwards, it was still incredible to see the pair together before Philip's tragic passing in 2014.
Here's more about their dynamic and what Joaquin is doing today.
Joaquin Phoenix "did not want to make eye contact" with Philip Seymour Hoffman.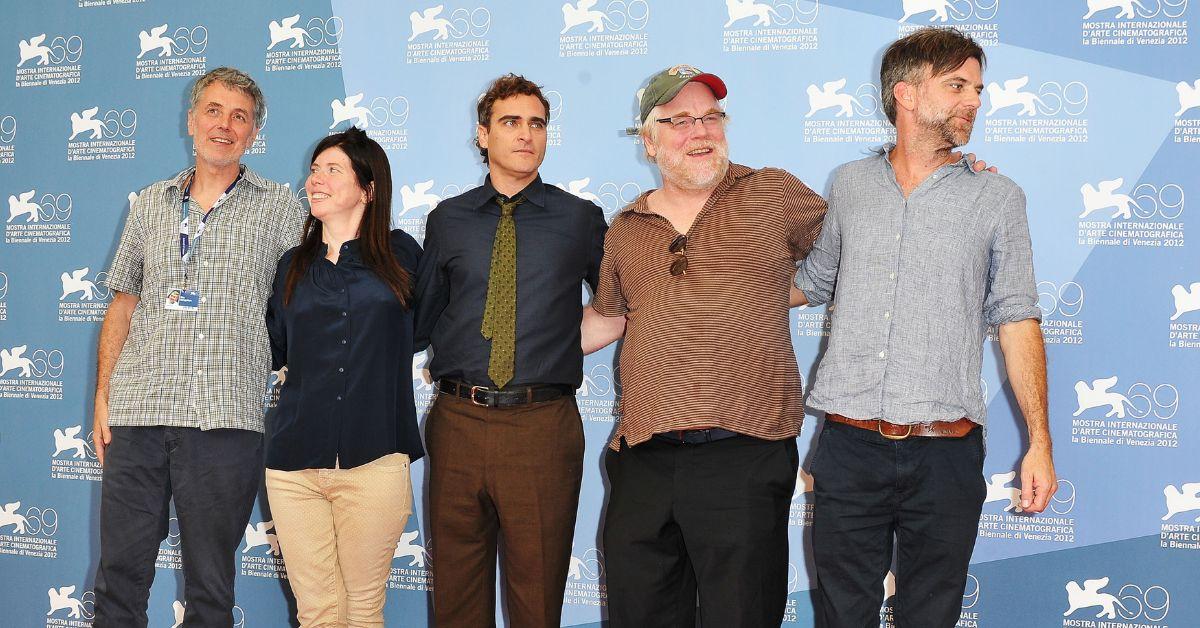 During an interview with TIME back in 2012, Joaquin admitted what it was truly like to work with Philip on The Master, and the method actor's answer may be shocking to some people.
Article continues below advertisement
"In the scene in The Master where Phil is arguing with the fellow who's saying that the Cause is a cult, I saw Phil genuinely shaking with power and energy and things coursing through his body that he couldn't control, because he was putting so much into the scene," Joaquin stated.
"I did not want him to look at me, I did not want to make eye contact with him, I tried to stay away from him. I was terrified of him…" he continued.
Philip Seymour Hoffman's improvisation may have caught Joaquin off guard.
During an interview back in 2012, Philip admitted that a moment between him and director Paul Thomas Anderson inspired an improvisational loving tackle with Joaquin that Philip knew he'd go along with in The Master.
Article continues below advertisement
"This one that day came we did a take, and I'm like I think I might've said 'Paul maybe I'll try something you know,'" Philip admitted.
"Joaquin didn't know that was gonna happen, so it was one of those things where I kind of walked up, and you know we knew I knew Joaquin well enough by that point that I knew he would react to that," he added.
Joaquin Phoenix's latest film 'Beau is Afraid' is connected to Philip Seymour Hoffman.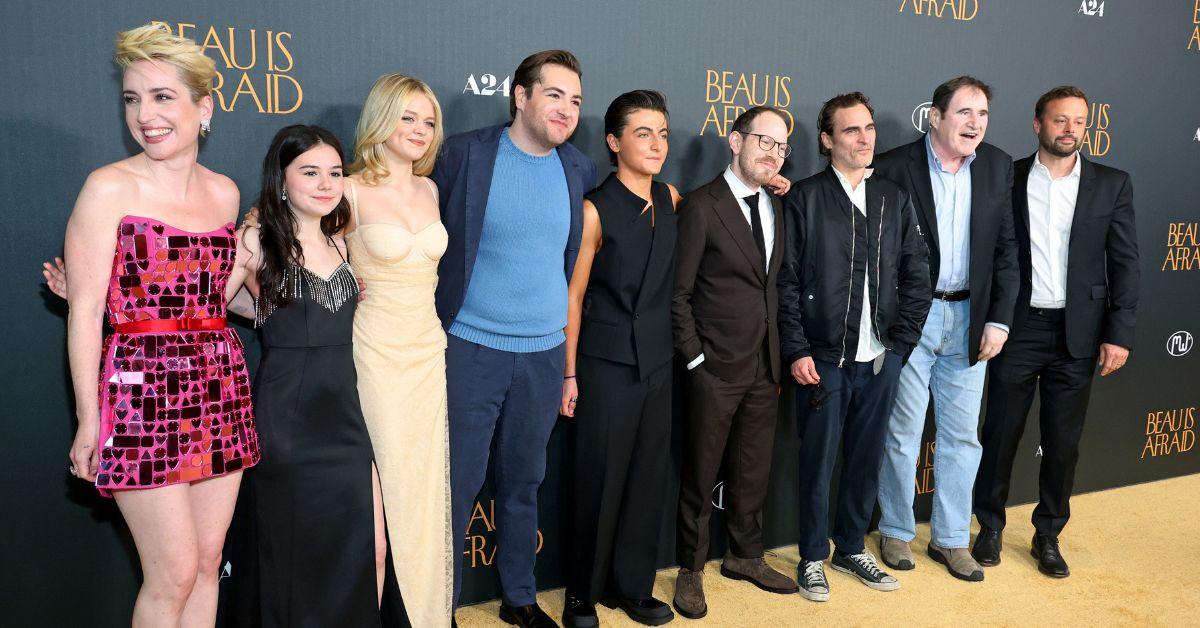 Despite his death almost ten years ago, Philip has been compared to Joaquin in the Joker stars' latest film Beau is Afraid. In fact, one reviewer found similarities between the film and Phillip's 2008 movie Synecdoche, New York in general.
Article continues below advertisement
"The first half of Beau is Afraid plays like an expansion of the ending of Synecdoche, New York, when the world has fallen apart and Philip Seymour Hoffman is woken up by the sound of distant bombs and shouts," wrote Nicky Smith. "Here, Joaquin Phoenix is plopped into the thick of it, a Manhattan resembling that of Joker, full of violent schizoids and incompetent cops and wild-eyed vagrants."
Joaquin's Beau is Afraid tells the story of a man who is paranoia-ridden embarking on a surreal odyssey to get home to his mother while confronting his greatest fears. It premiered at the Alamo Drafthouse Cinema with a Q&A moderated by Emma Stone on April 1, 2023, and was released in theaters on April 14.
The film has been met with positive reviews, with Rotten Tomatoes saying, "Joaquin Phoenix's sheer commitment give this neurotic odyssey undeniable power."