Sick Joe Exotic Asks Help From Trump, Cardi B, Kim Kardashian in Prison Letter
Joe Exotic says he'll be dead within 2 to 3 months because of how sick he is, and asks for help from high profile figures to bail him out.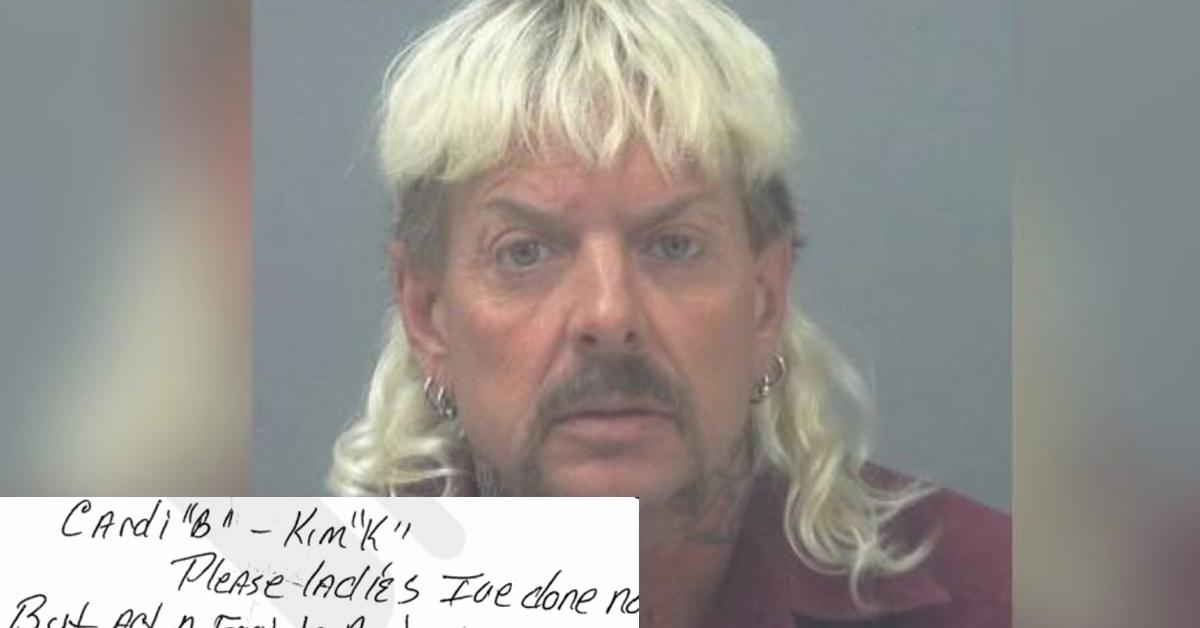 Joe Exotic has undoubtedly seen better days. The subject of Netflix's fascinating Tiger King docu-series is currently serving a prison sentence that may or may not be entirely fair depending on what you took away from Eric Goode and Rebecca Chaiklin's masterpiece.
Carole Baskin's arch-nemesis has maintained for quite some time that he is sick, with some media outlets alleging he contracted COVID-19 while behind bars.
Article continues below advertisement
TMZ managed to get its hands on a letter penned by the Tiger King who says that his "soul is dead" as a result of the miserable prison conditions he's experiencing. He claims that he hasn't had access to vital medication that would keep him alive and that treatment for his health conditions are non-existent.
Joe alleges that he doesn't have much more time to live, stating that he believes he'll be dead within 2 to 3 months.
How sick is Joe Exotic?
If you watched Tiger King, then you'll know that Joe has had his fair share of accidents. He uses a cane to get around and wears a knee brace, which are most likely due to a car accident he suffered while running for Governor of Oklahoma and another intentional wreck he caused when he tried to kill himself after seeing his father's harsh reaction when he came out as gay.
Article continues below advertisement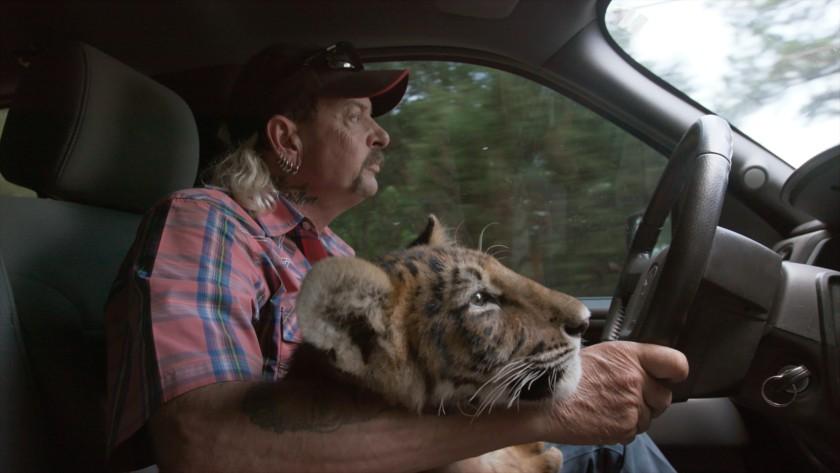 So while he may need medication to manage his pain levels as a result of these lingering injuries, along with proper physical therapy, the rumors that Joe is languishing due to the coronavirus are not true.
He was isolated from other prisoners when fears and reports of COVID-19's potential viral destruction began making headlines for a 14-day period, but that didn't necessarily mean he contracted the illness, something he confirms in his letter.
Article continues below advertisement
Joe Exotic's letter to President Trump and others is filled with sad details.
The former private zoo owner, who lost his former place of business to his nemesis, Carole, also writes in the letter that he's been backstabbed by those he surrounded himself with that have taken advantage of his kindness.
He wrote that his husband, Dillon Passage, is no longer returning his phone calls and messages and Joe sees that his main squeeze is living it up on the outside while he languishes in prison.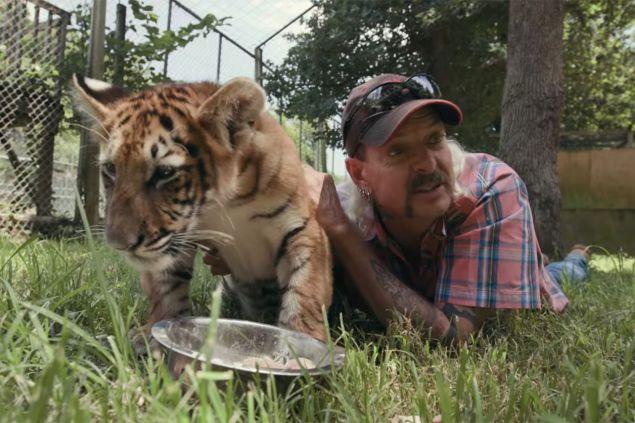 Article continues below advertisement
His letter also contains some other language that...well...may not sit well with a lot of folks. He suggests that, if he wasn't white, he'd be getting preferential treatment in prison, and says that the messaging surrounding George Floyd's murder is being lost among the reports of rioting and looting.
It has to be mentioned that Joe and his legal team are still working around the clock to try and secure a pardon from President Donald Trump.
Joe Exotic has "CVID", not COVID-19.
However that hasn't stopped the man with an affinity for Big Cats from reaching out to other popular celebrities, like Cardi B and Kim Kardashian for help with his prison plight, and talking about his longtime medical ailments.
His full letter reads:
"Dear, supporters, fans, loved ones, Just would like to be my own voice for a change, thank you all so very much for the support and love from all around the world."
Article continues below advertisement
"The pandemic is over and now I ask you to ask President Trump to keep his word and look into making this wrong a right and grant me a miracle. My soul is dead, I struggle everyday to hold on to what little hope I can find, they keep me locked down 24/7 with no phone, email, or commissary and you will never understand the mental abuse this does to a person."
Article continues below advertisement
"I don't even know if I'm married anymore, seems everyone is so busy making money and being famous I don't get even a letter from Dillon, everyone sends pictures of him having fun and all but as a person screaming for help I am asking you to stop, please stop sending me pictures of him having a party while I live this hell."
Article continues below advertisement
"Everything has failed me, people raising money for lawyers and until last week I had to use public defenders and these lawyers are pro-bono so please stop giving money to anyone raising money for me except on my private FB.
The country has come apart over bad cops and crooked justice, don't forget I have the proof the U.S. attorneys and agents lied under oath with all their witnesses and we the people have to put a stop to it, they abuse people in jail and prison because they can."
"As most people know I was born with CVID not COVID-19 and hemogamagloblinanemia and require blood infusions every 4 weeks. I have not had one since end of January, I'm loosing weight, sores won't heal, I'll be dead in 2-3 months. It's like I have been sent to Death Row. They stopped all of my medication except one, this place is hell on earth, and the mental torture of being locked in this room alone and not even hearing Dillon's voice or a letter I wish I could just have ended things when Travis died."
Article continues below advertisement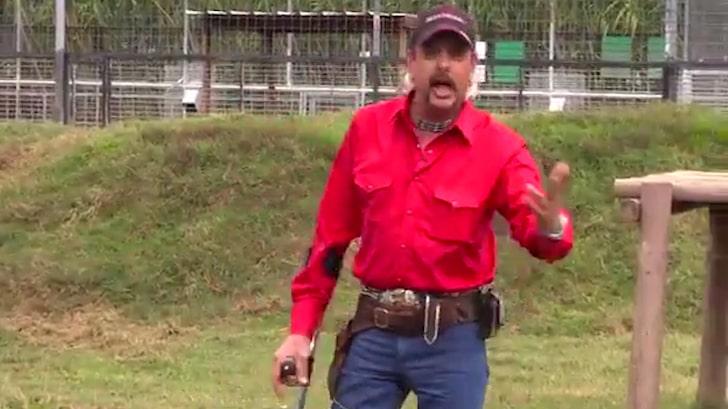 "So again, I've done nothing to you. Also those who send screenshorts of him with his buds, it's not cool, not funny, and is not healthy for me, if he has moved on he should tell me, if he hasn't I am begging to support me, sad to be dumped like a dog in a shelter but that's how it feels. The kid that was in Grady County that killed himself by hanging didn't have to die, the cops beat him up."
Article continues below advertisement
"The screams for help will never go away, I was stripped naked, tied to a chair until the skin came off my arms in that very jail. Where is our voice from abuse? Are we the wrong color? This is about people not colors, people have made enough money from me living hell.
The fame everyone thinks they have coming is from what, them stealing my life, them getting me locked up, and not one of my old staff of 20 years has wrote in support, but they all want to be famous. F*** that, my own husband can take 10 minutes and write."
Article continues below advertisement
"Am I stupid? Do I deserve this somehow? What did I ever do to anyone but take people in, give them a home, a job, and a paycheck, and when that wasn't enough I went out and done it for people all over, of every color, age and sex, and look now, we are all riding the white horse of fame at my expense again."
"Anyone doing films, signing contracts with any of these people should be ashamed of yourselves, this was my life, it was my parents lives and I'm not even dead yet. It's like George Floyd. His message got lost on the riots, my message got abandon for money and fame."
Article continues below advertisement
"Shame on everyone making a buck, and you people think their cool, famous, remember how that knife went in my back, it will go in yours also. Do me a favor and since I can't get a response, play the Michael Jackson song, "Will You Be There" to Dillon and ask him, "Will he?" or not? My heart must know!"
Article continues below advertisement
"Cardi "B" - Kim "K", please ladies I've done nothing wrong. But act a fool to protect my zoo from arson and people hurting my animals. Hear my scream for help.
I love you all,
-Joe Exotic"