Carole Baskin Will Care for Joe Exotic's Cats Thanks to New Court Ruling
What happened to Joe Exotic's cats from 'Tiger King'? The ownership of Greater Wynnewood Park has recently been handed to Carole Baskin by the court.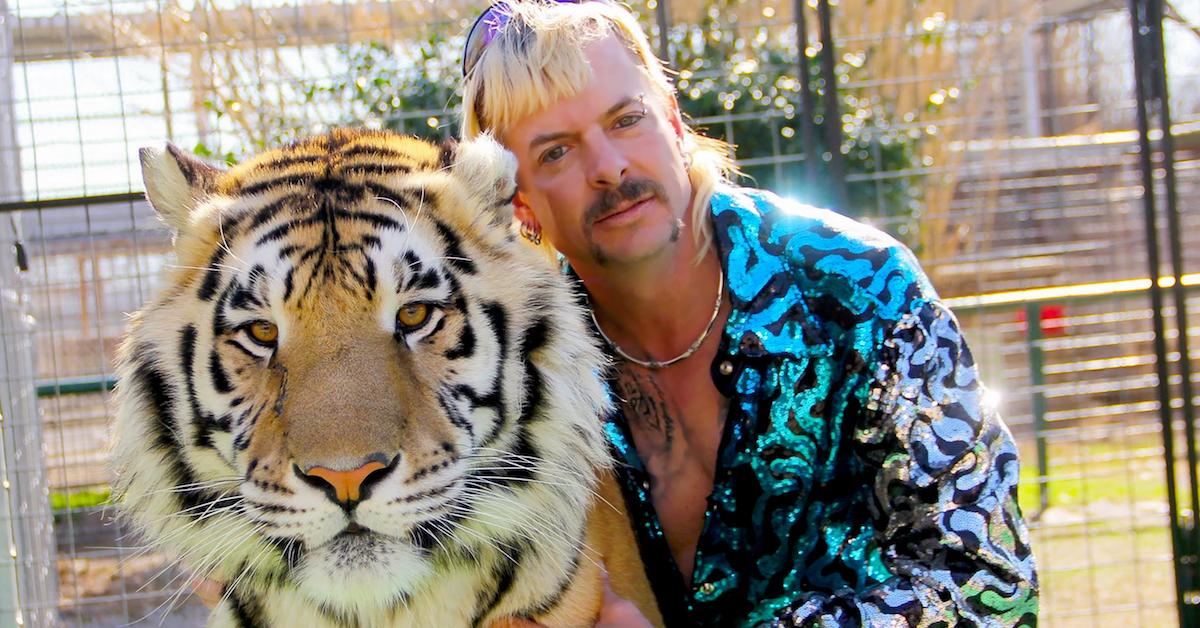 Humans are undeniably interesting creatures. Who would have expected that, during the coronavirus quarantine, we would all flock to a docu-series about animals kept in cages? Or, at least, that's what we thought Tiger King was about when we were all first settling in for a never-ending binge-watch session.
Article continues below advertisement
By now you know that the widely popular Netflix production doesn't just touch on the controversial Greater Wynnewood Exotic Animal Park, a roadside zoo once operated by Joseph Allen Maldonado-Passage (better known as Joe Exotic). Still, the various cats he kept there, nearly 200 in total, may be the only thing worth rooting for in this story. But what happened to Joe Exotic's cats? Carole Baskin officially has custody of the beloved felines.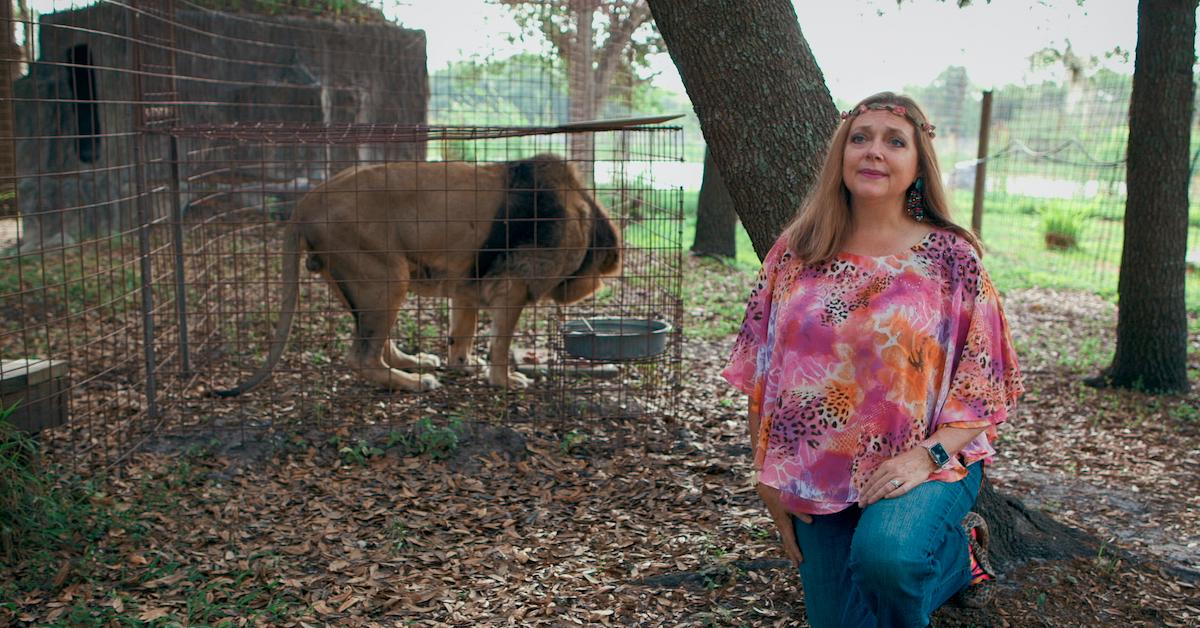 Article continues below advertisement
Joe Exotic's zoo was handed over to Carole Baskin in a court hearing in June 2020.
On Monday, June 1, a judge ruled that Carole Baskin would take over Greater Wynnewood, the big cat zoo formerly owned by Joe Exotic, aka Joe Maldonado-Passage, before it was taken over by Jeff Lowe, according to CNN. Within the next 120 days, Carole will have complete ownership over the 16 acres of land, the cats, cabins, and all of the vehicles on the premise.
While Carole may not be perfect, this should come as somewhat of a relief to animal activists. There was previous evidence of animal abuse at Greater Wynnewood, even after Jeff had taken over, and the self-proclaimed "investor" notoriously smuggled tigers into hotels for parties. He was also somewhat involved in Joe's murder-for-hire scheme, and only received immunity because he agreed to cooperate with the federal government. Needless to say, we're glad he's out of there.
Article continues below advertisement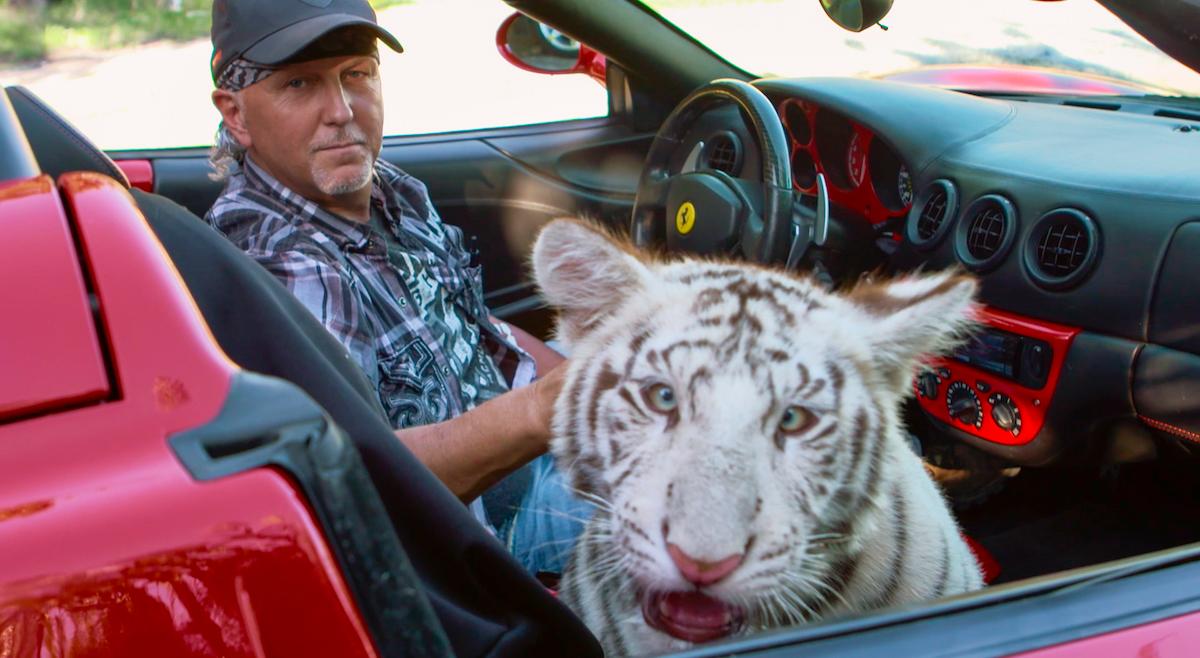 Jeff had previously partnered with another shady figure, Tim Stark, to maintain the zoo.
To keep the park up and running, Jeff had partnered with Tim Stark, the owner of an Indiana roadside zoo called Wildlife in Need. Stark had also faced allegations of animal abuse, as well as claims that he misappropriated assets, according to a lawsuit filed by the state's attorney general earlier this year.
Article continues below advertisement
During an initial court hearing on Feb. 28, Dr. Robert Shumaker, president of the Indianapolis Zoo, testified that the setup at Wildlife in Need — like forcing primates to live in dog cages — is "indefensible" and "completely inappropriate." He added, "The animals' physical and psychological well-being is compromised."
In response to the accusations, Tim had told the Courier Journal, "They always try to show up with their fake, false documents. 'Oh, we have the right to do this.' No they don't. I am governed by the United States Department of Agriculture, not the state of Indiana." As of March 22, Wildlife in Need's website reads that it is "temporarily closed."
Article continues below advertisement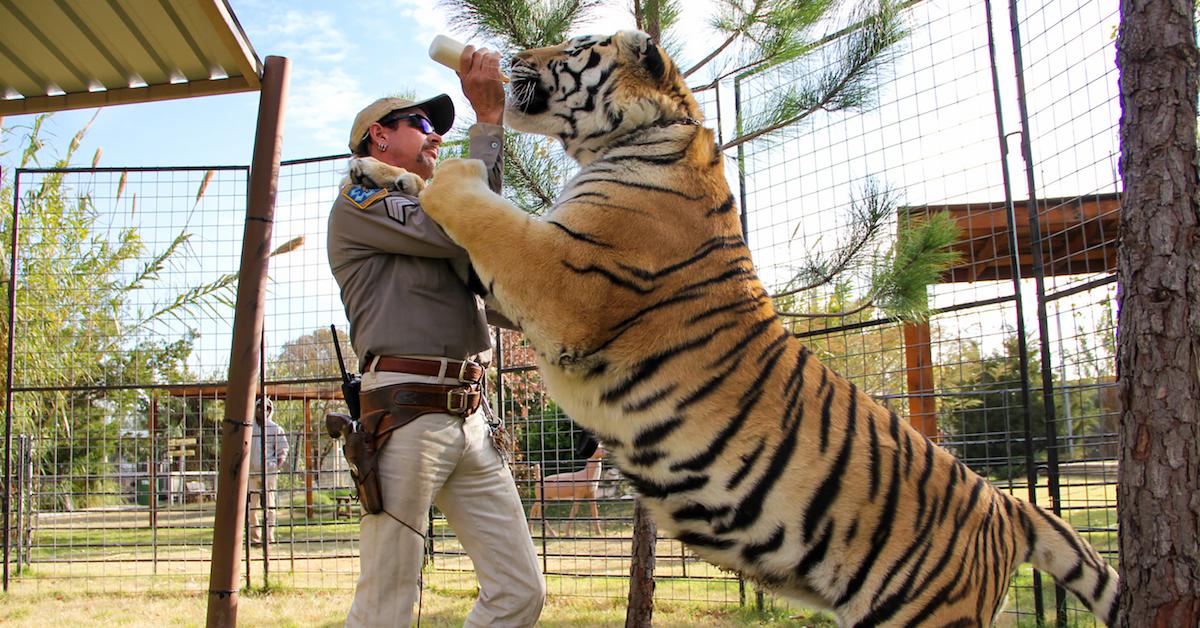 Is Greater Wynnewood Exotic Animal Park currently open to visitors?
Due to the COVID-19 pandemic, the zoo is closed to tourists as it's considered a nonessential business amid the ongoing health crisis. The announcement came after Jeff revealed that the park recently had its two busiest days ever. Moving forward, it will most likely be closed until Jeff is officially moved out, and after Carole has officially taken over.
Article continues below advertisement
"We are a licensed agricultural entity, but the crowds have been huge since the Netflix show and we have difficulty in controlling that much traffic at one time," Jeff had written on Facebook. "At one point today we had cars lined up 1/2 mile down the road. We want to accommodate everyone, it just might not be possible to do safely."
As Carole overtakes Wynnewood and Jeff attempts to open a new zoo, Joe Exotic is serving a 22-year sentence after being found guilty on 17 federal wildlife charges and two counts of murder-for-hire in a plot to kill Carole Baskin. Following the verdict, Joe Exotic said in a press release: "I still maintain my innocence and [am] looking forward in the upcoming days to my attorneys filing my appeal and moving on to the next step in this nightmare."
Tiger King is available to stream on Netflix.