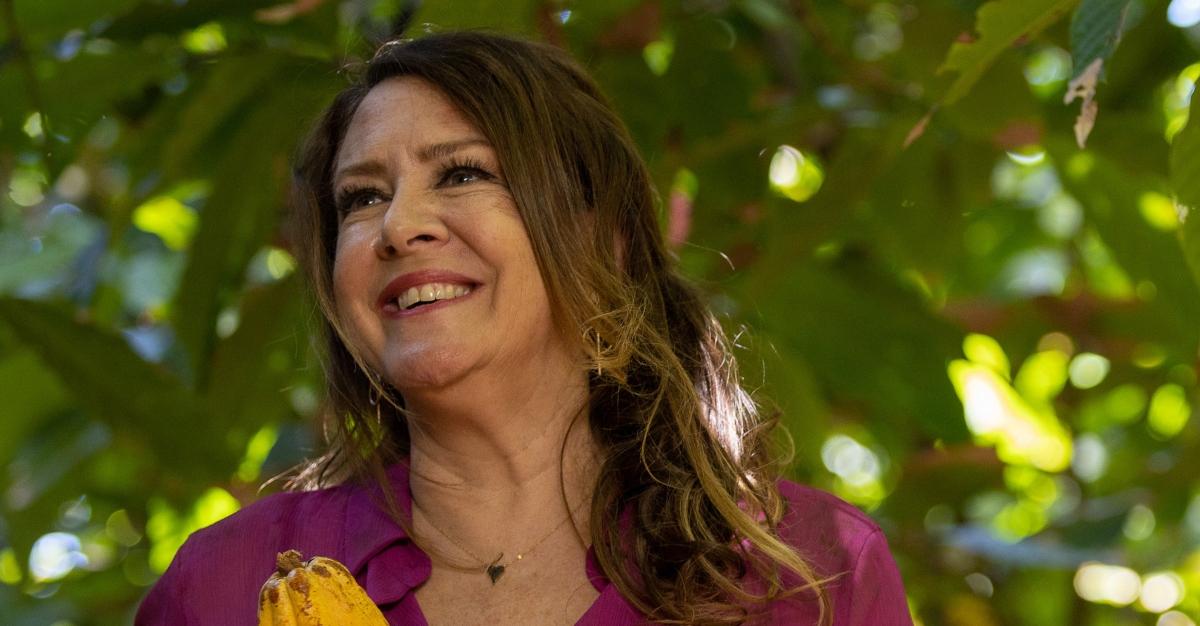 Joely Fisher is 'Fantasy Island's' Latest Guest Star — Where Have You Seen Her Before?
Fox's drama series Fantasy Island is getting another guest star! Based on the classic fantasy drama series that ran from 1977 to 1984, the 2021 Fox revival follows guests on a mysterious island where any and every one of their wildest fantasies is fulfilled by the staff.
Article continues below advertisement
The lineup for Season 2 guest stars is undeniably impressive. Featuring Uncoupled's Jai Rodriguez, Beverly Hills, 90210's Jason Priestley, The Fresh Prince of Bel Air's Daphne Maxwell Reid, Lucifer's Rachael Harris, and more, this season's stars are star-studded, indeed. And Season 2, Episode 5, "The Urn," is no different.
On Feb. 6, actress and singer Joely Fisher is guest starring on Fantasy Island. Read on for more information about where you've seen her before and the premise of her episode.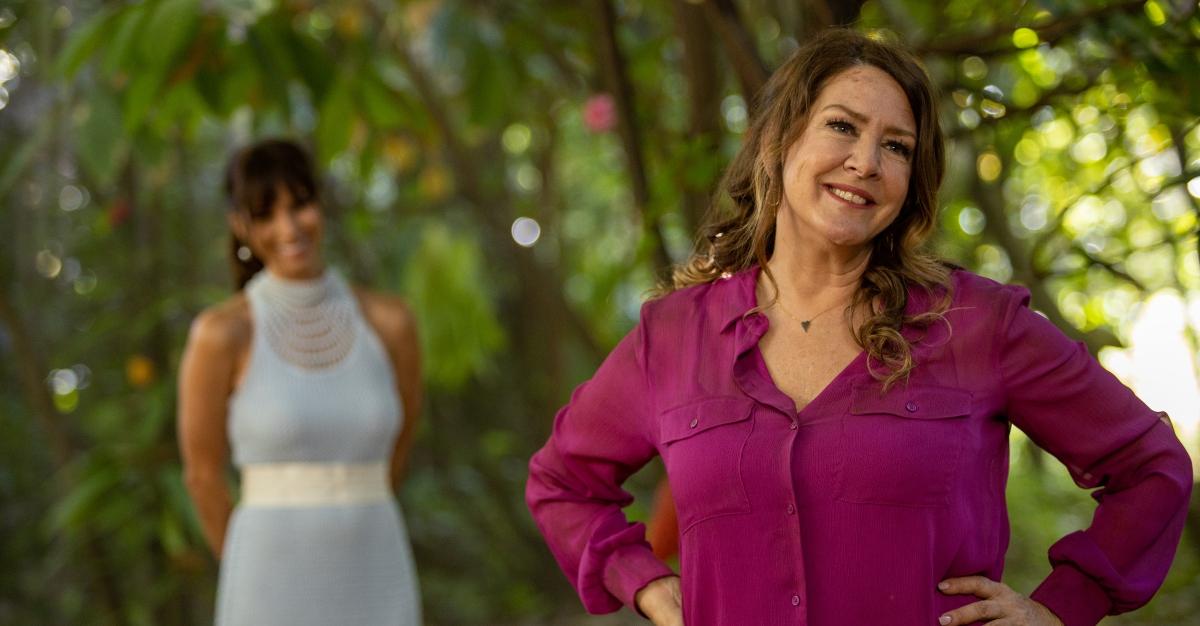 Article continues below advertisement
Joely Fisher is a Season 2 guest star on 'Fantasy Island.'
After playing Joy Stark for years in Fox's 'Til Death sitcom, Joely Fisher is returning to the network. In Season 2, Episode 5 of Fantasy Island, the actor will guest appear as Joy Summers, one of three children coming to Fantasy Island to spread her mother's ashes.
"After an urn comes off the plane, three siblings must work through their past resentments in order to spread their mom's ashes and fulfill her last fantasy," the episode's official logline reads. "As the kids wrestle with their past, Roarke remembers their mom, her very first guest as the host of Fantasy Island."
Article continues below advertisement
In a preview for the Feb. 6 episode, Joely emerges from a plane and is greeted by Elena Roarke (Roselyn Sánchez). From the 39-second clip, things are off to a rocky start between Joely's character Joy and Elena, with Joy sarcastically commenting that the Fantasy Island pilot, Cora, is a "real ray of sunshine."
Article continues below advertisement
Elena proceeds to offer Joy a wild hibiscus as a gift, which she gratefully accepts. "Perfection. Just like you! Perhaps I'll put it in my hair so people can tell us apart," her middle-aged character tells the hostess. The two walk off arm-in-arm before the clip fades to black.
Based on the brief interaction alone, Joely's character Joy may be a bit of a handful for Elena!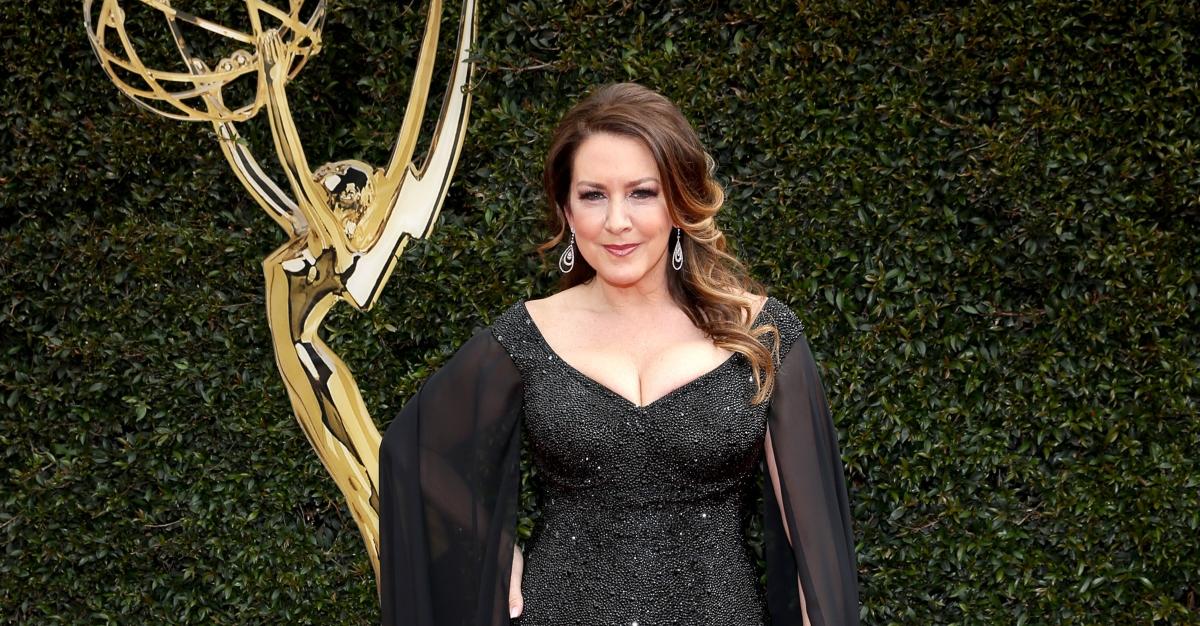 Article continues below advertisement
What is Joely Fisher known for?
Joely Fisher is a 55-year-old American actor and singer best known for playing Joy Stark in Fox's sitcom 'Til Death. The series aired from 2006 to 2010, with Joely appearing in all 81 episodes. However, her acting repertoire includes countless renowned film and television series. Notable projects include The Mask, Inspector Gadget, Ellen, and Wild Card.
In addition, Joely also had quite an impressive Broadway career. She replaced Brooke Shields as Rizzo in Grease in 1995 and Terri Hatcher as Sally Bowles in Cabaret in 1998.
While Joely played Ellen Morgan's (Ellen DeGeneres) best friend, Paige Clark, on Ellen in 1992, she took on the title Miss Golden Globe. Joely is also the half-sister of the late Carrie Fisher and the daughter of singer Eddie Fisher and actress Connie Stevens.
Catch Joely Fisher in Season 2 of Fantasy Island on Monday at 9 p.m. EST on Fox.