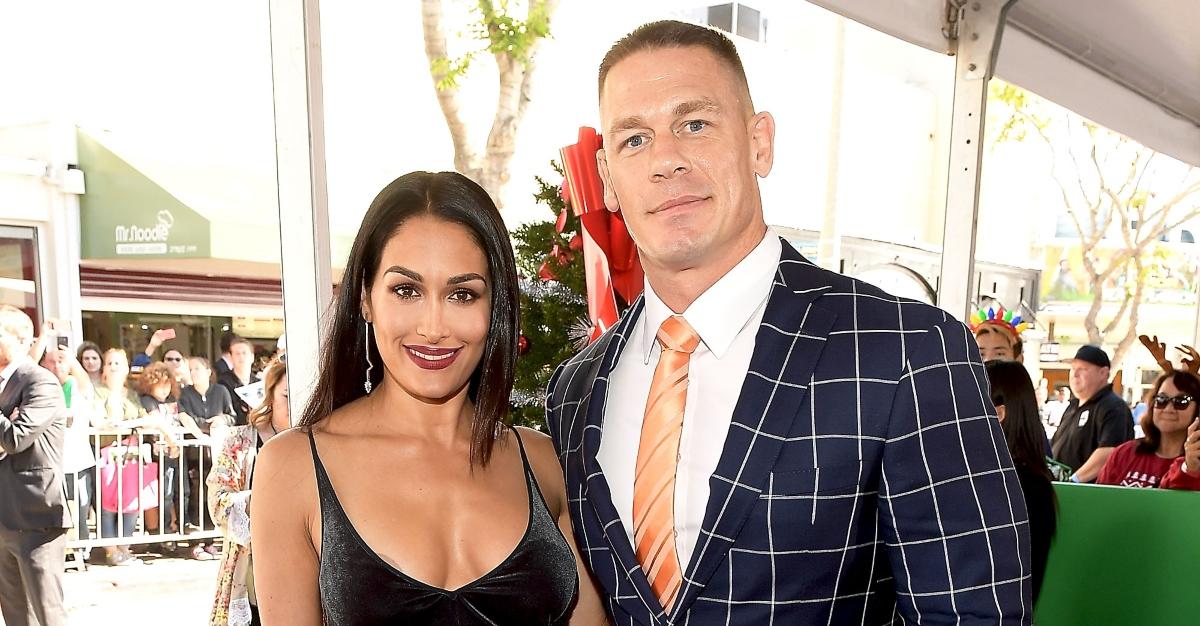 John Cena and Nikki Bella's Relationship Timeline Is a Rollercoaster
The four-part E! reality series Nikki Bella Says I Do, is in full swing. Following the WWE star's journey to tying the knot with Artem Chigvintsev, the series provides an inside scoop on everything from Nikki Bella's bachelorette party to wedding dress shopping.
Article continues below advertisement
Did you know one of Nikki's four wedding dresses was originally intended for her marriage to John Cena? The WWE champions may have called it quits in 2018, but let's take a closer look at their relationship timeline.
John Cena and Nikki Bella's long-standing friendship became romantic in 2012.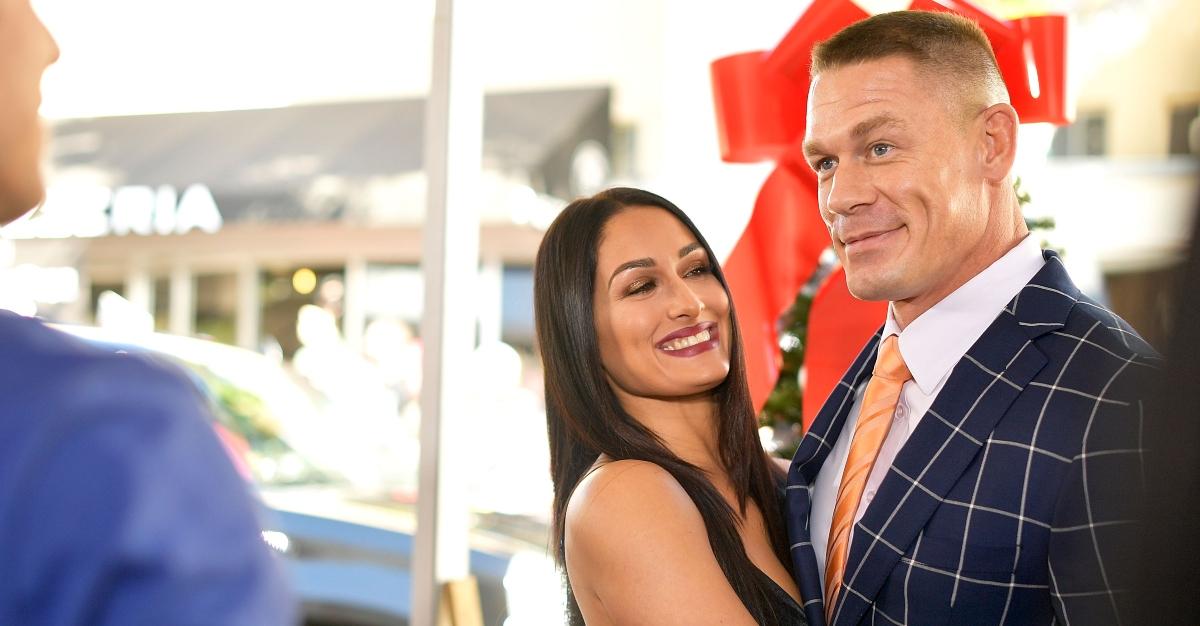 The two WWE pros had been friends for years before it blossomed into something more. In 2012, John and Nikki went on their first date, and Nikki admitted to being rather shocked when John asked her out. During a 2014 interview with TribLIVE Radio, the Total Divas star said, "The first opening line was, 'Hey, do you want to go to dinner with me?' and I was kind of like, 'What? With me?'"
However, the date ended up being one of her best first dates. "We just talked and chatted for hours," Nikki revealed.
Article continues below advertisement
John Cena and Nikki Bella moved in together in 2013.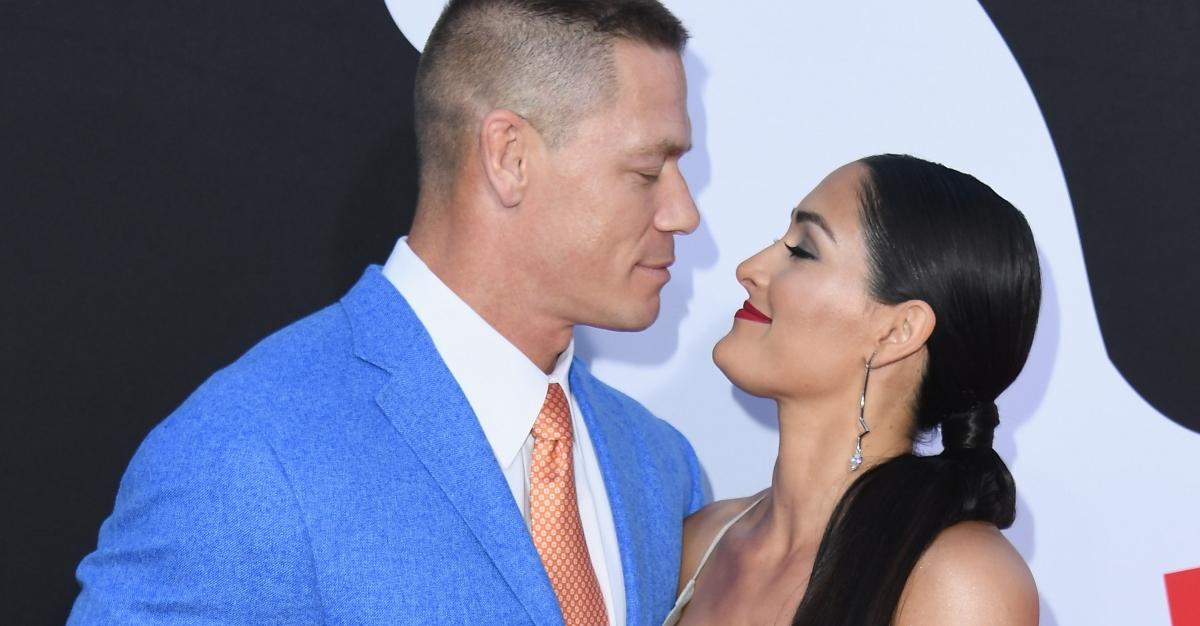 After dating for only a year, the professional wrestlers decided to live together. However, a 2016 episode of Total Bellas revealed that the move was not spontaneous by any means. Before officially moving in together, John required Nikki to sign a 75-page contract.
John Cena proposed to Nikki Bella in 2017.
After five years of dating, John finally popped the question. However, it's important to note that the couple faced no shortage of challenges before their engagement. On Total Divas and Total Bellas, Nikki was not shy about discussing her desire to be married and have a family. However, John was adamant about not having children, and Nikki needed considerable therapy to help her come to terms with his decision.
Article continues below advertisement
But in April 2017, the couple was finally in a good place. After defeating The Miz and Maryse at Camping World Stadium in Florida, John got down on one knee in the ring and asked Nikki the pressing question. "I have been waiting so long to ask you this," he said. "Stephanie Nicole Garcia-Colace, will you marry me?" When Nikki said yes and embraced him, the crowd exploded into cheers.
John Cena and Nikki Bella called it quits in 2018.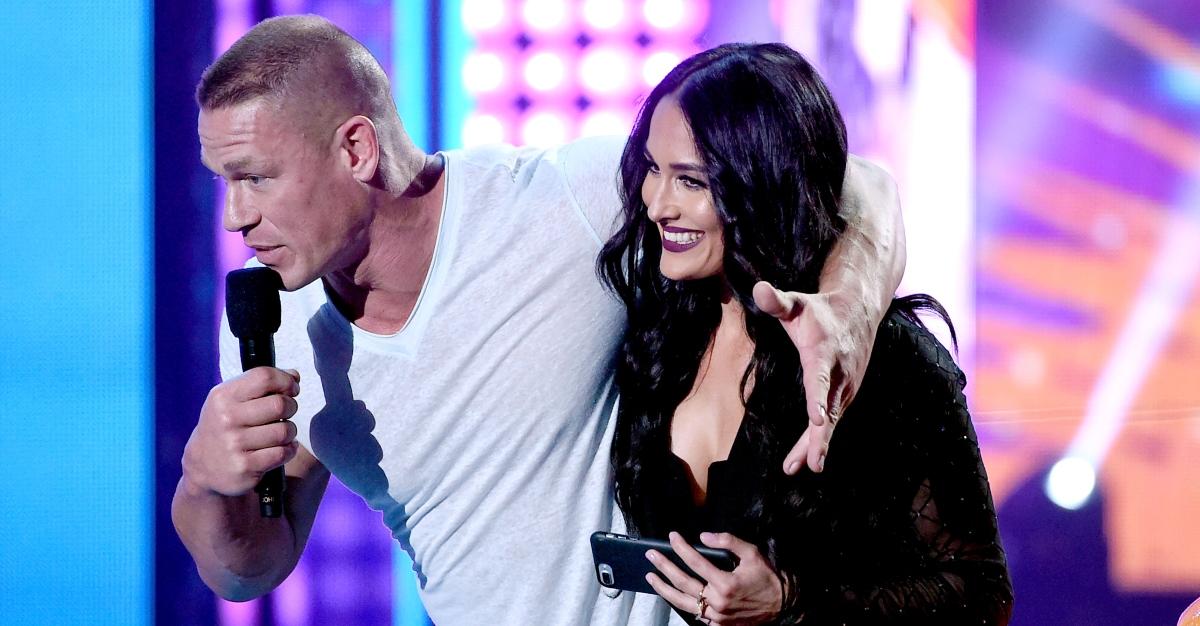 One year into their engagement, the WWE stars' six-year romance came to an end. In March 2018, John told Us Weekly that he and Nikki hardly spent any time together. "Relationships are hard, don't ever think that love is easy," John said. "Love is beautiful but we've had to come to the realization being together for five years that love is not easy."
Article continues below advertisement
In April 2018, John and Nikki officially called off their engagement. "While this decision was a difficult one, we continue to have a great deal of love and respect for one another," the professional wrestlers told Us Weekly in a statement. "We ask that you respect our privacy during this time in our lives."
Tune into Nikki Bella Says I Do on Thursdays at 9 p.m. ET on E!