Who Are Johnny Manziel's Parents? Let's Meet Them
Johnny Manziel's parents, Michelle and Paul Manziel, are featured in a new Netflix documentary called "Untold: Johnny Football." Let's meet them!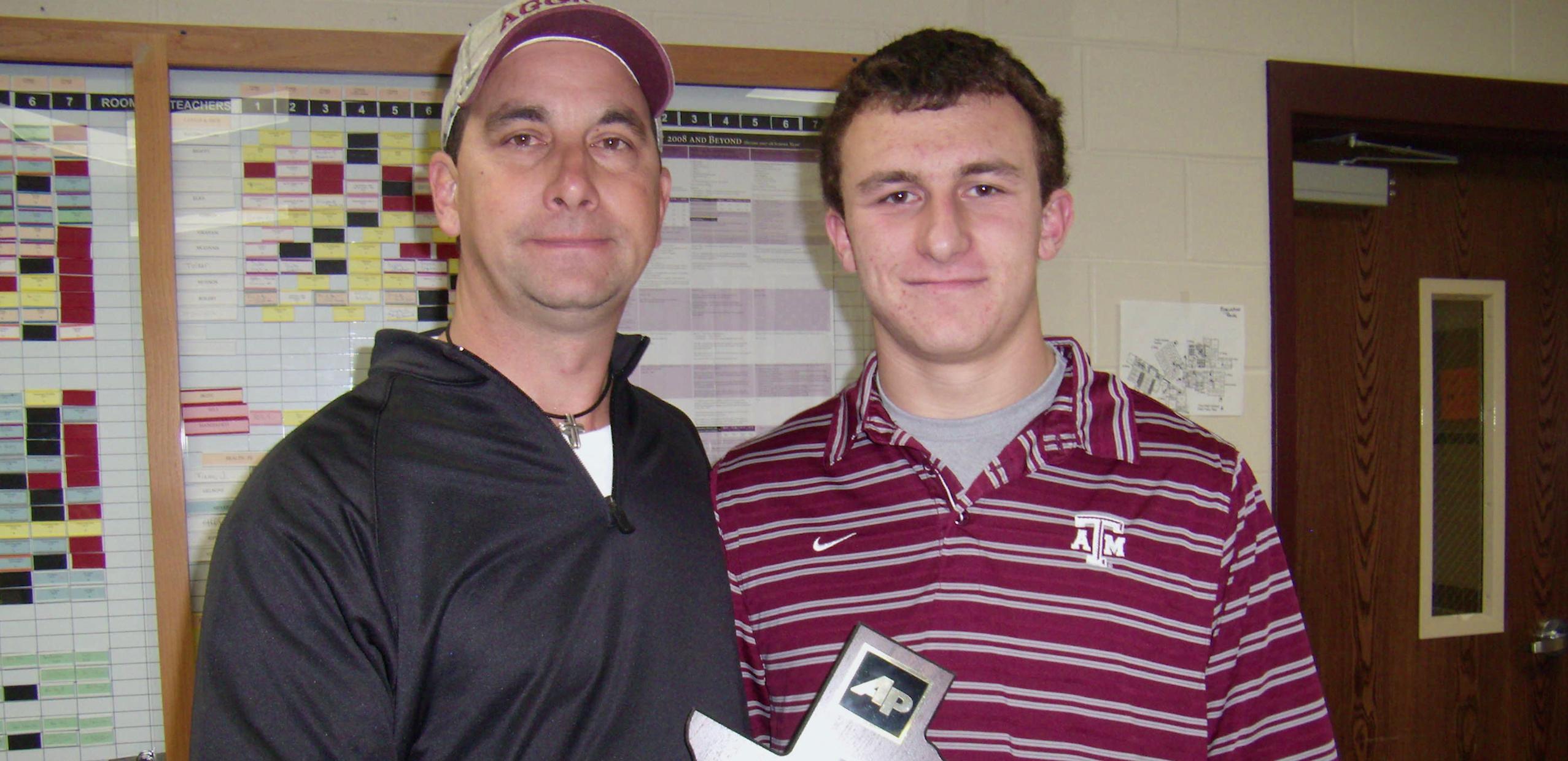 Former football star Johnny Manziel is the subject of the eye-opening new Netflix documentary which chronicles his rise to fame and a career-ending tragedy. Johnny, his parents, and his former teammates all appear in the documentary. They share details about the athlete's troubling life. Released on Aug. 8, 2023, Untold: Johnny Football is the latest installment in the Netflix franchise that previously covered Manti Te'o catfishing scandal and the infamous "Malic at the Palace" brawl in 2004.
Article continues below advertisement
Johnny once had a promising football career. In 2012, the Texas A&M athlete became the first college freshman to ever win the Heisman Trophy. Coincidently, Manti was also vying for the coveted prize that year, according to ESPN. Manziel went on to have a domineering collegiate run and was later drafted by the Cleveland Browns. Manziel was so excited about his career with the Browns that he sent a text to quarterbacks coach Dowell Loggains telling him to make the decision quickly.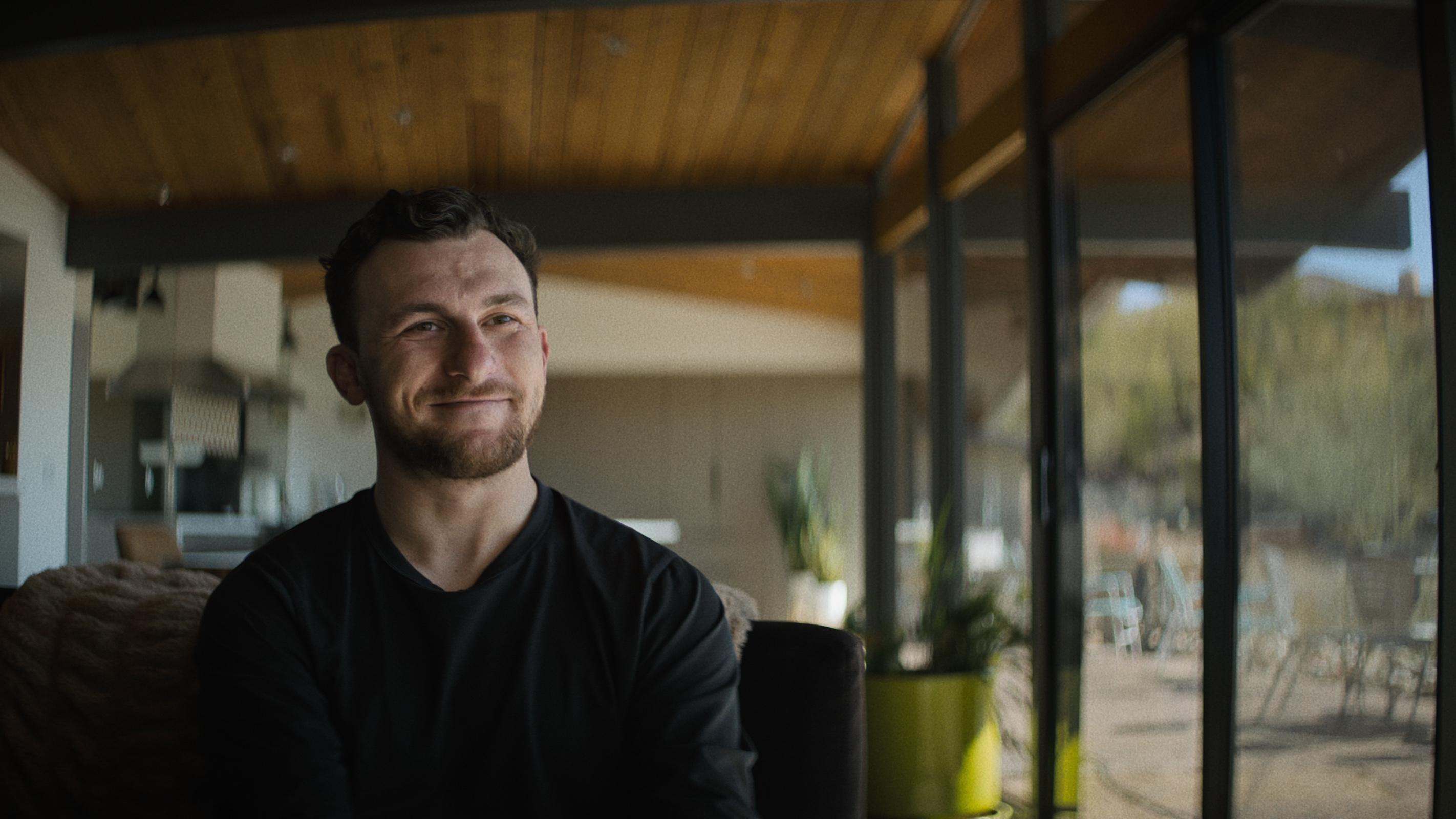 Article continues below advertisement
"Johnny and I are texting, and he shoots me a text and he says, 'I wish you guys would come get me. Hurry up and draft me,'" Dowell revealed in a 2014 radio interview (per Insider). After receiving the message, Dowell contacted the owner of the Browns, and the decision was finalized. However, Johnny's NFL career was short-lived and he was let go after just two seasons with the Browns. He later returned home to his parents before spiraling completely.
Who are Johnny Manziel's parents?
Johnny's parents, Paul Manziel and Michelle Manziel, have played an integral part in his life. They welcomed Johnny, the eldest of their two children, in 1992. In Untold: Johnny Football, Paul gushes over his son who he says is like his twin. "He's me made over, pretty much," Paul exclaimed.
Article continues below advertisement
Paul was also a vocal advocate for Johnny to seek treatment when the former athlete was battling substance addiction. "I don't know what to say other than my son is a druggie and he needs help. He just hasn't seeked it yet," Paul told ESPN's Adam Schefter in 2016.
Article continues below advertisement
In addition to being Johnny's parents, Paul and Michelle are reportedly worth millions. According to Celebrity Net Worth, the family is independently wealthy due to the oil empire built by Johnny's great-great-grandfather, Bobby Joe Manziel Jr. The database estimates that the Manziel family is worth between $50 million to $100 million. Aside from her inherited wealth, Michelle works as a realtor at the Texas-based investment firm, Comanche Trace.
Article continues below advertisement
What will be covered in 'Untold: Johnny Football'?
Johnny's professional football career ended a series of unfortunate off-field incidents. From partying to substance abuse, Johnny's brief NFL stint was riddled with distractions. In the documentary, Johnny will chronicle his struggle with addiction, which at one point consisted of daily OxyContin and cocaine use. Johnny also discusses his strained relationship with his father and admits that his drug use caused their relationship to deteriorate.
Johnny recounts partaking in a "$5 million bender," which caused him to lose nearly 40 pounds. He was also accused of assaulting his girlfriend, although the charges were later dismissed.
What was once untold will finally be uncovered. Fans can stream the documentary on Netflix now.