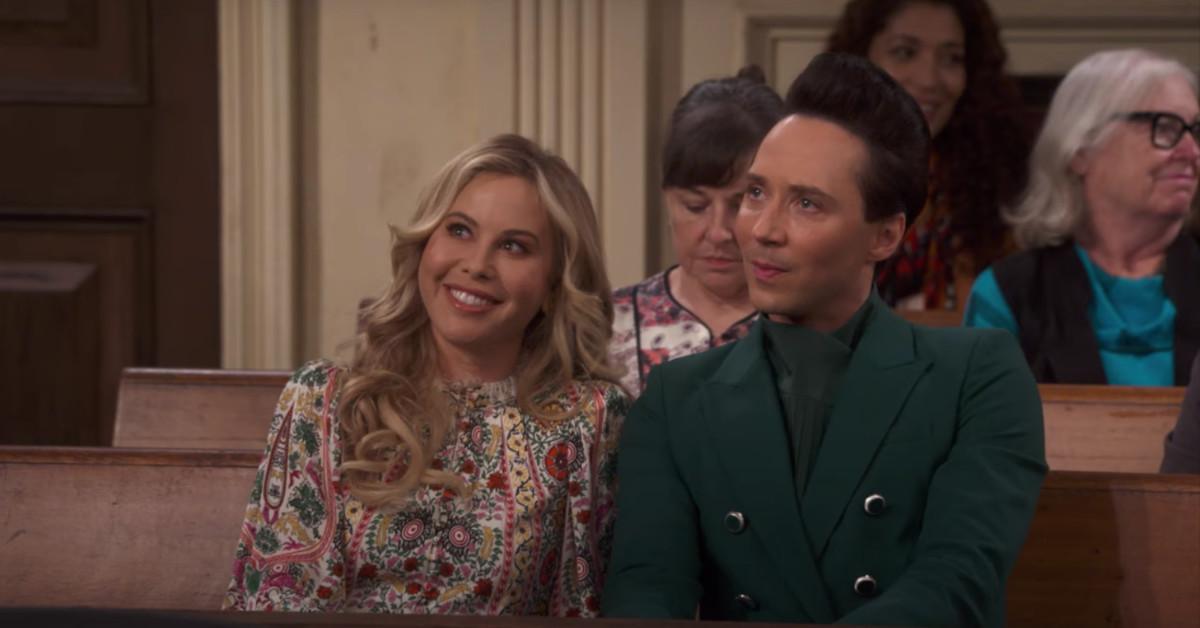 Johnny Weir and Tara Lipinski Are Going From the Ice Rink to NBC's 'Night Court'
An NBC sitcom landed Olympic-level talent for its Feb. 21 episode: Figure-skating stars and commentators Johnny Weir and Tara Lipinski are guest-starring on Night Court!
As NBC explains in a synopsis of Tuesday's episode, "Train Court," Johnny and Tara are playing themselves in the episode — or, at least, heightened versions of themselves.
Article continues below advertisement
"When a train delay causes issues, Abby [Melissa Rauch] sees an opportunity to serve underground justice," the synopsis reads. "Gurgs [Lacretta] tries to stall the proceedings so Abby can meet her two favorite celebrities (Johnny Weir and Tara Lipinski), but Dan [John Larroquette] has dinner reservations he won't give up."
Johnny Weir and Tara Lipinksi had "so much fun" filming their 'Night Court' roles.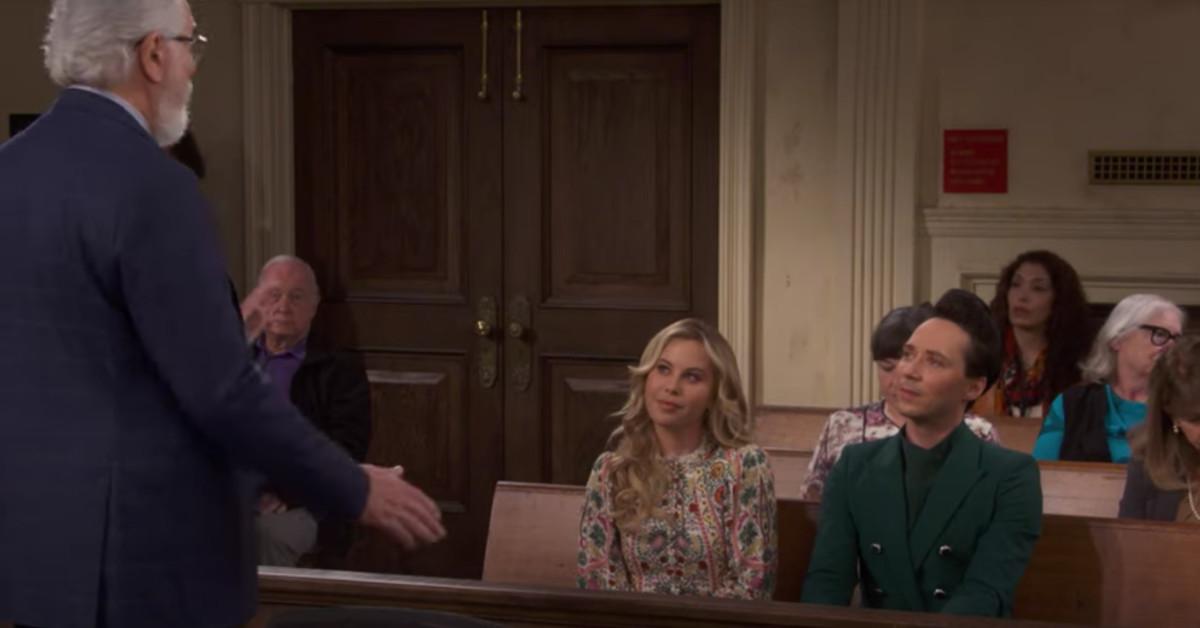 The new Night Court is a revival of the 1984–1992 sitcom of the same name, with John Larroquette reprising his role as former A.D.A. Dan Fielding, now a defense attorney, and Melissa Rauch playing Abby Stone, daughter of Judge Harry Stone (Harry Anderson) from the original. The revival is a big hit for NBC: As The New York Times reported, the new Night Court's first three episodes scored the best ratings of any new network comedy in four years, averaging 6.6 million viewers.
Article continues below advertisement
And now Johnny and Tara are joining the fun. "We are so happy that Night Court is such a success for our home," Johnny told Screen Rant. "NBC is our home network, and Peacock, and we live that life, you know, for the Olympics. Anytime that we have an opportunity to stretch our wings and play elevated versions of ourselves, it's so much fun, and to try different things. But to do it all with your best friend is just awesome."
In the same interview, Tara added that she and Johnny actually didn't catch the original Night Court when it aired on NBC. "I always like to joke that we didn't have childhoods where we could watch TV or do the normal kid things," she explained. "But I will say, the moment we got this opportunity and I told friends and family — and of course, we know of Night Court, so we knew it was going to be a special opportunity for us — everyone was so excited. And my parents are just so pumped for Tuesday night!"
Article continues below advertisement
Tara and Jonny are joining other guest stars on 'Night Court.'
As NBC Insider previously reported, other guest stars during this first season of the Night Court revival include SNL alum Melissa Villaseñor, comedian Pete Holmes, and actors Lyric Lewis (A.P. Bio), Kurt Fuller (Supernatural), Stephnie Weir (Mad TV), and Faith Ford (Murphy Brown).
"It's still Night Court, so you're still gonna have a rowdy circus of perpetrators that wind up there at like 3 o'clock in the morning who will be just as impressive to the audience as the old guest stars," star John Larroquette said at a TCA panel in January, per Deadline.
Night Court airs Tuesdays at 8 p.m. EST on NBC.