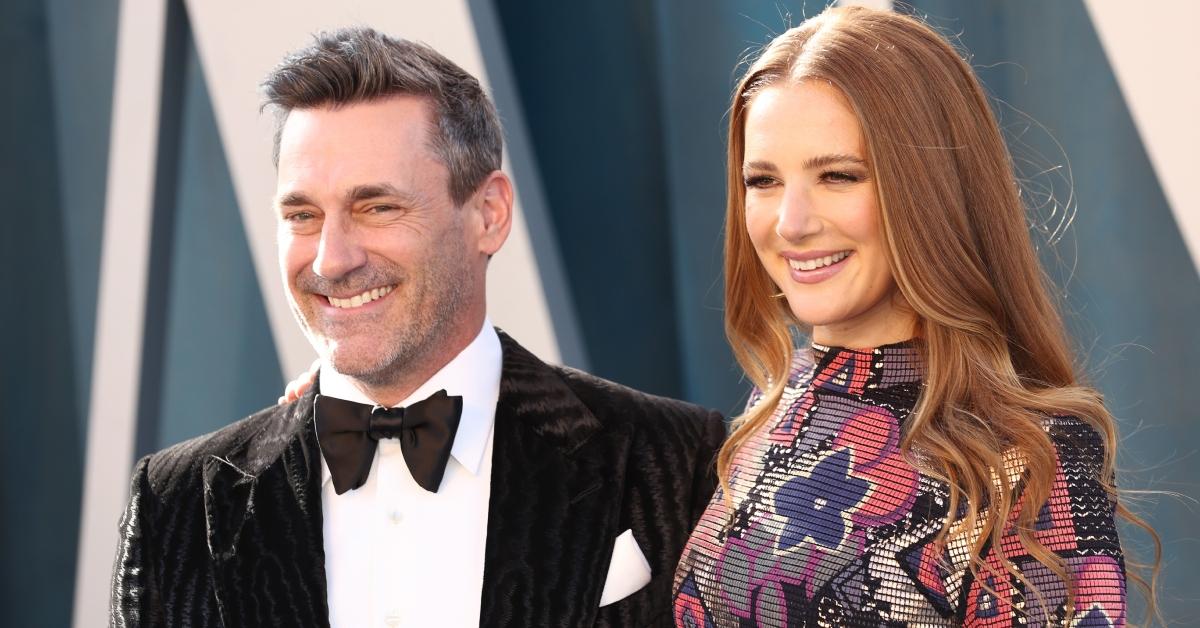 Jon Hamm Is Engaged to Anna Osceola — When Did They Start Dating?
It's official! Mad Men alum Jon Hamm is getting hitched to actress Anna Osceola after two years of dating. Anna, who is 17 years his junior, previously appeared on Mad Men in its final season and also starred alongside Jon in the 2022 film Confess, Fletch. Let's take a closer look at their relationship timeline.
Article continues below advertisement
Jon Hamm and Anna Osceola's relationship timeline: They met in 2015.
Jon and Anna are believed to have met in May 2015 when Anna guest-starred in Mad Men's series finale. Anna played the role of Clementine, a secretary at the retreat where Jon's character, Don Draper, ended up.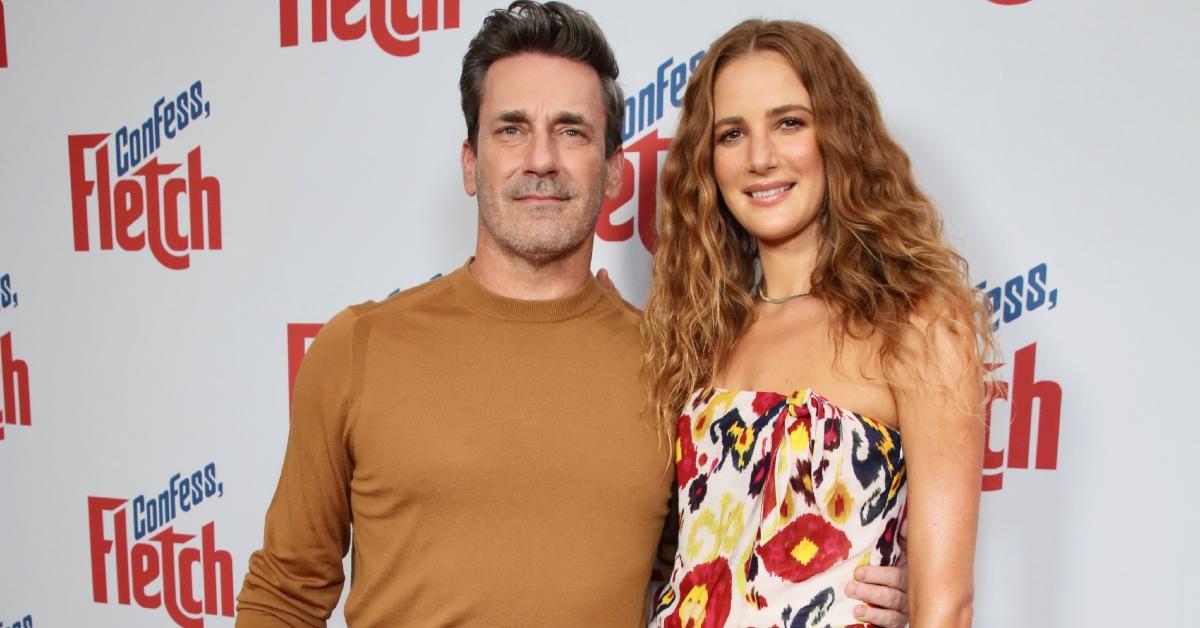 Article continues below advertisement
Just months later, Jon split from his girlfriend of 18 years, Jennifer Westfeldt. Their breakup came after Jon briefly went to rehab for an alcohol stint. An insider confirmed to ET that Jon's "party-heavy lifestyle" was the reason behind their breakup.
Two years later, Jon appeared to still be mourning the loss of their relationship. "It's hard. It's hard to be single after being together for a long time. It's really hard. It sucks," he told InStyle at the time.
However, Jon and Anna were also spotted hanging out for the first time in 2017, per People. They wouldn't be romantically linked until years later, though.
Article continues below advertisement
2020: Romantic rumors swirled about Jon Hamm and Anna Osceola.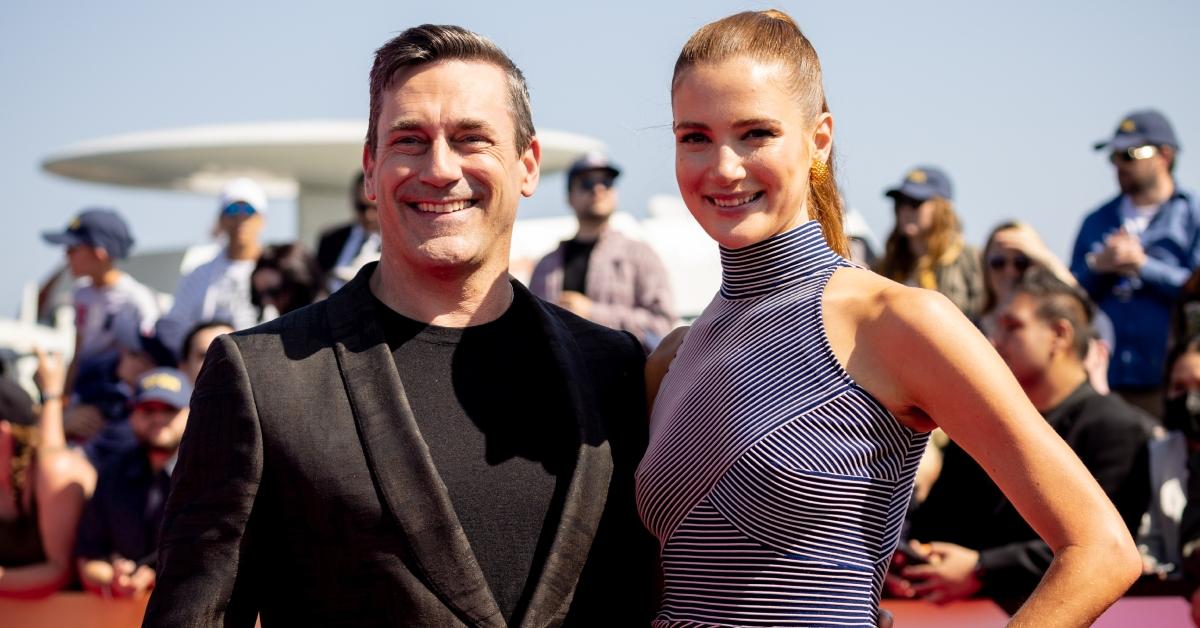 Article continues below advertisement
2022: Jon Hamm and Anna Osceola made their red carpet debut; Jon hints at marriage.
In 2022, the pair made their first red carpet appearance at an Oscars viewing party in March. A few months later in September, Fletch, Confess (in which they both starred) came out.
In an interview on The Howard Stern Show that month, Jon talked highly of their relationship. "I'm in a relationship right now and it's comfortable," he told Howard, later adding that he's been able to sit down to start "really thinking about all that stuff, that's made the relationship that I'm in now even more meaningful and opened up the possibility of things like being married, having kids, defining a new version of happiness, life, wellness."
Article continues below advertisement
2023: Jon Hamm and Anna Osceola reportedly got engaged.
People reported in late February 2023 that Jon and Anna are getting hitched. No other details were provided about their big day, so fans will be on the lookout as more news unfolds.