Mackenzie McKee From 'Teen Mom OG' Is Thriving Outside of the Franchise
Are Josh and Mackenzie from 'Teen Mom' divorced? They continued to have marital issues once the cameras stopped rolling, so where are they now?
When Mackenzie McKee was still on Teen Mom OG, one of her biggest storylines was her marriage troubles with husband Josh McKee. They went through extreme highs and very low lows in front of cameras, but after Mackenzie moved to Florida for a job opportunity, they seemed on the road to a turning point. Now, however, are Josh and Mackenzie divorced?
Article continues below advertisement
Even though Mackenzie is no longer part of the Teen Mom OG cast, fans are still often curious about her personal life off-screen. And the speculation about what's going on in her life, most notably regarding her marriage, is ongoing. Right now, the focus is on whether or not she and Josh are even still together and why they may have finally split for good.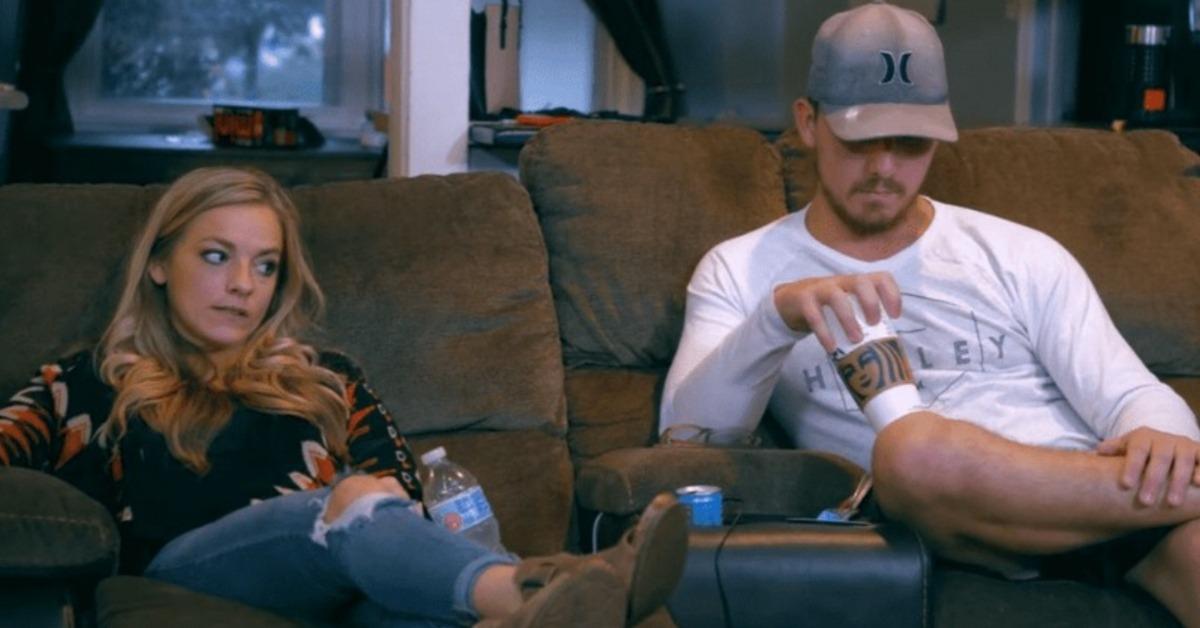 Article continues below advertisement
Are Josh and Mackenzie from 'Teen Mom' divorced?
During her short time on Teen Mom OG, Mackenzie broke up with Josh more times than we can remember. There was the issue she had with his going out with friends and lying about flirting with other women. Then, there was Josh's inability to open up to her. And when Mackenzie expressed her mental health struggles, Josh turned a blind eye to the help she needed.
It's unclear what, exactly, was the catalyst for the end of their marriage. Especially since, the last time Josh and Mackenzie were on Teen Mom OG, he seemed willing to give their marriage yet another shot. But in August 2022, Mackenzie revealed on YouTube that their divorce was almost final at the time.
Article continues below advertisement
"The divorce is not a yucky, go-to-court type of divorce," Mackenzie said in a video. "In the end, we aren't each other's people, we aren't meant to be, which is hard to admit because I carried three of his kids."
Article continues below advertisement
In fact, she shared, they're at their most functional now because of their agreement to end things and stop going back and forth with their relationship. While it's unclear if the divorce is finalized now, that's where things are still headed.
In November 2022, Josh shared a photo on Instagram of his new girlfriend — who bears a striking resemblance to Mackenzie, by the way. But it's safe to say that things are truly over.
Article continues below advertisement
Why did Mackenzie leave 'Teen Mom OG'?
In February 2022, Mackenzie told The Sun she wasn't asked to film for the then-upcoming season of Teen Mom OG. We know now that MTV had a new series in the works, Teen Mom: The Next Chapter, that producers opted not to include Mackenzie in.
And although she didn't reveal to the outlet why she is no longer part of the franchise, fans believe it has to do with a racially insensitive social media post she made about Vice President Kamala Harris.
In the post, Mackenzie shared that there are other "colored women" for her daughter to look up to, and her choice of words was less than thoughtful in reference to the vice president. Later, when she spoke to The Sun, Mackenzie claimed, "When my voice didn't sound like [MTV], there was no more respect for me."
Article continues below advertisement
Whatever the reason was for producers not to ask Mackenzie to return to the franchise, Teen Mom fans are forever curious about her life.
You can watch Teen Mom: The Next Chapter on Tuesdays at 8 p.m. EST on MTV.