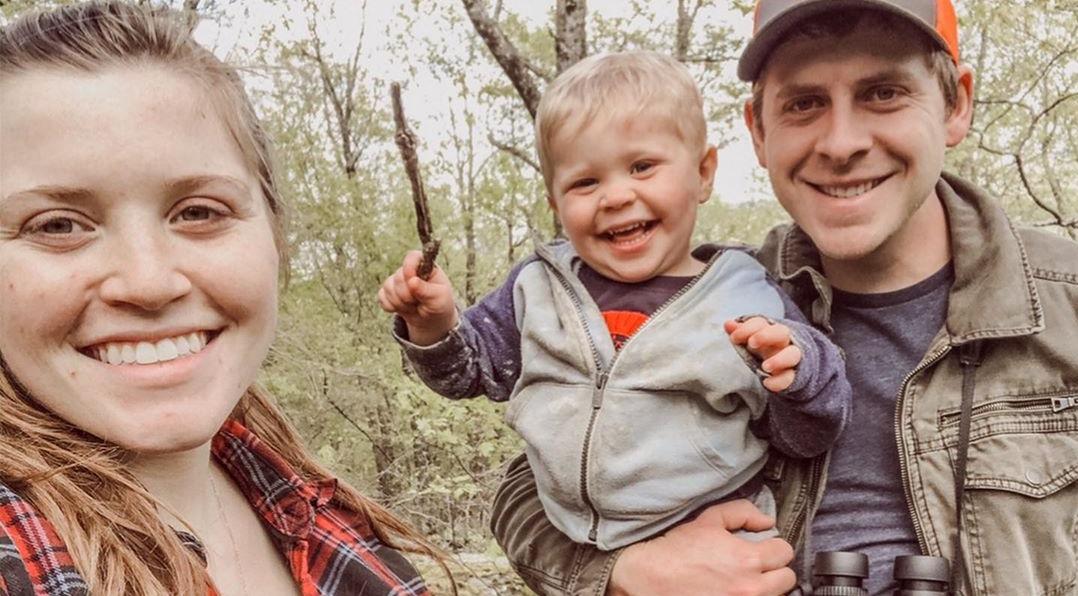 Joy-Anna Duggar Chose a "Perfect and Elegant" Name for Her Baby Girl
By now, another Duggar birth announcement is your run-of-the-mill weekday event. But when Joy-Anna Duggar Forsyth announced the birth of her baby girl with husband Austin Forsyth, everyone still wanted to know the name they had chosen. In the Duggar family, when babies are a fact of life and not exactly a surprise, the one unique thing fans can look forward to is what each adult Duggar kid and their spouse choose to name their child.
Article continues below advertisement
So far, Anna Duggar is in the lead as far as how many Duggar grandchildren she and husband Josh Duggar have. And she even has a naming theme to rival that of Jim Bob and Michelle Duggar's "J" theme — all of her kids' names start with an "M." A nod to matriarch Michelle, perhaps? Naturally, some are wondering what, if any, theme Joy-Anna will opt for as her family grows.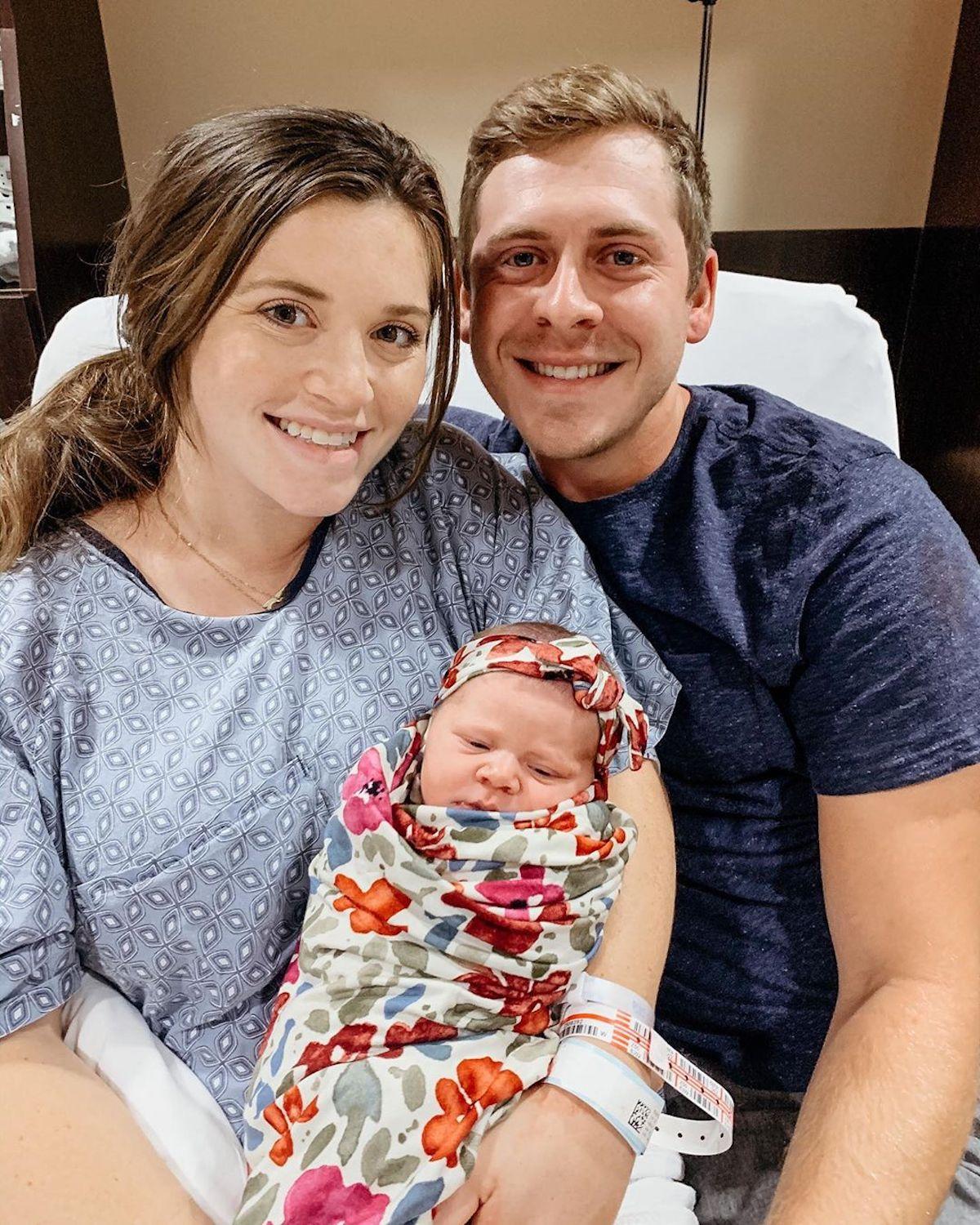 Article continues below advertisement
What is Joy-Anna Duggar's baby girl's name?
Joy-Anna and Austin Forsyth welcomed their second child on Aug. 21.
"To say my heart is full is an understatement," Joy wrote via Instagram on Aug. 24. "We have been dreaming of this day and are so happy to announce that our baby girl arrived August 21st at 2:12pm weighing 8lbs 5oz and is 19.5" long! She has the best personality, is easy going and loves to be held!"
Article continues below advertisement
On Aug. 27, the mom of two revealed via Instagram the name she and Austin had chosen for baby number two: Evelyn Mae Forsyth.
"I wanted her name to be perfect and elegant!" Joy-Anna captioned a pair of photos featuring the newborn. "We had a hard time deciding but after a few days finally settled on 'Evy Mae' and we think it fits her perfectly!"
Article continues below advertisement
A few days earlier, Joy-Anna had shared with E! News that her newborn daughter had her days and her nights mixed up.
"Getting to spend that quiet, quality time with her through the night has been so special," Joy-Anna told E! News about their newborn daughter. "We are grateful for all the love and prayers that have come our way during this pregnancy."
In 2019, Joy-Anna and Austin suffered a loss when their baby girl was stillborn at 20 weeks. Her pregnancy that followed, however, was mostly uneventful and, by Joy-Anna's account, filled with love and support from those around them.
Article continues below advertisement
Some Duggar fans think they've dropped hints.
Before Joy-Anna announced her baby's name, some fans speculated that she and Austin might have dropped some hints. One Redditor pointed out that in one of Joy-Anna's Instagram stories, she added a 'just peachy' sticker to a photo of herself and Austin with their new baby. The Redditor theorized it could be a clue that they named her Georgia, as in Georgia peaches.
Article continues below advertisement
Someone pointed out that there is a town by the name of Forsyth in Georgia. And using that name would carry on a "G" letter theme, if that's the plan after their firstborn, Gideon. Given that Joy-Anna's daughter's name is actually Evelyn, however, the "G" theme has effectively been debunked.
Article continues below advertisement
Naming themes are big in the Duggar family.
With several members of the Duggar family popping out kids left and right, some of them have ended up taking on themes. Besides Anna and Josh using "M" names, Josiah and Lauren Duggar explained at their baby shower for their daughter Bella that they planned to use a naming theme as well.
After losing Lauren's first pregnancy early on with a baby who would have been named Asa, they planned to go alphabetically, meaning their next child's name should start with a "C." The jury is still out on what the other adult Duggar siblings plan to do for more baby names, but Joy-Anna and Austin likely have one picked that they are still holding close to their chests.
Watch Counting On on Tuesdays at 9 p.m. ET on TLC.