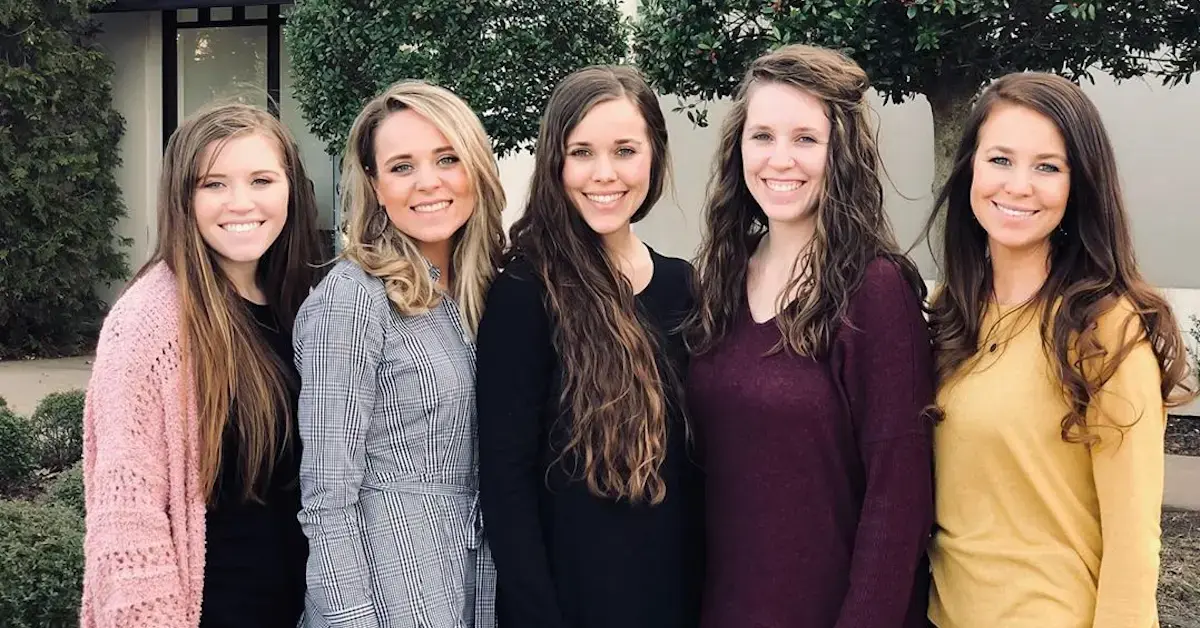 Duggar Engagement Rings Through the Years: A Photo Guide of Their Bling
Between TLC's 19 Kids & Counting and Counting On, fans of the Duggar family have watched many of Michelle and Jim Bob's 19 children enter into courtships, walk down the aisle, and start families of their own. The details, however, tend to get a bit fuzzy after a while. So let's take a look back at all of the Duggar engagement rings through the years — because each one is gorgeous in a special way.
Article continues below advertisement
Anna Duggar
Jim Bob and Michelle's first child to pop the question was Josh when he proposed to Anna. Although the eldest of their 19 children was eventually kicked off the TLC reality show — after two different scandals came to light — his engagement to Anna began in the typical fashion: with a ring. Josh presented Anna with a .5 carat diamond ring set on a white gold band.
They tied the knot in September 2008 and have six children: Mackynzie, Michael, Marcus, Meredith, Mason, and Maryella.
Jill Duggar
Jill and Derick Dillard officially became engaged on March 29, 2014 — and the camera crew was there to capture it all for 19 Kids & Counting. Derick ended up giving Jill a .63-carat diamond solitaire set in a white-gold band that he'd custom designed. "I shared how much I loved her, how I couldn't imagine life without her, and I asked her, 'Will you marry me?'" Derick told People at the time.
Jill and Derick married in June 2014 and now have two sons together, Israel and Samuel.
Article continues below advertisement
Jessa Duggar
In August 2014, Ben Seewald gave Jessa a custom-designed engagement ring that featured an interlocking band — and she didn't hesitate to share the details via Instagram. "My beautiful engagement ring!" she captioned the post. ".75 carat diamond--18 karat gold band. Gorgeous!"
Jess and Ben walked down the aisle that November. They currently have three children, Spurgeon, Henry, and Ivy.
Article continues below advertisement
Jinger Duggar
Jeremy Vuolo picked out an engagement ring with the help of his brother-in-law, Ben Seewald. Jinger's engagement ring features a cathedral setting and is reportedly .75 carats.
"Jeremy definitely did amazing on the ring that he picked out for me," she said while grinning from ear to ear and display her new bling, during an episode of Counting On.
They ended up marrying in November 2016 and currently have one daughter, Felicity.
Article continues below advertisement
Joy-Anna Duggar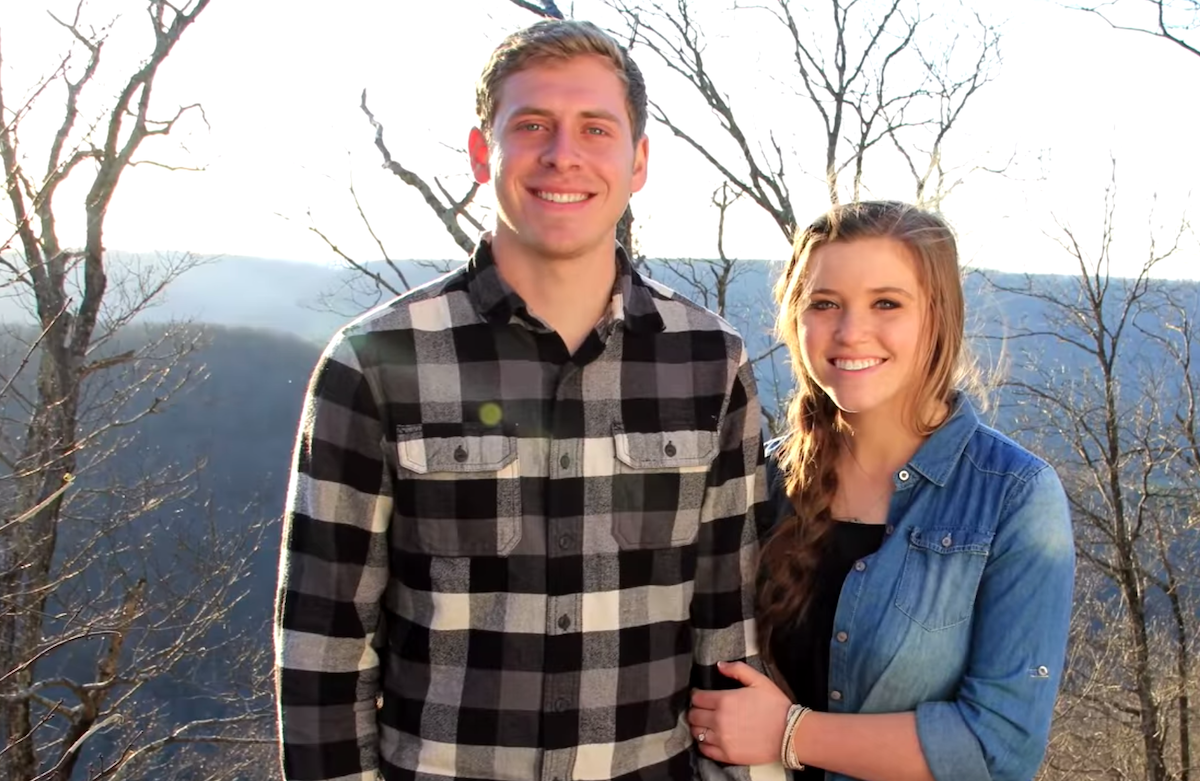 Austin Forsyth proposed to Joy-Anna in March 2017. He did so with a more complicated engagement ring — which included side stones — than her sisters' suitors. Like many Duggars before her, Joy-Anna didn't waste any time walking down the aisle with Austin; they married in May 2017.
These days, they have one son, Gideon, and a baby girl on the way.
Article continues below advertisement
Kendra Duggar
Although Kendra hasn't posted any close-ups of her bling, the engagement ring from Joseph appears to be a more-complicated ring that includes a band studded with diamonds. Joe proposed to Kendra at Joy-Anna and Austin's wedding — with his sister's permission, of course.
They married in September 2017 and have two children: a son, Garrett, and a daughter, Addison.
Article continues below advertisement
Lauren Duggar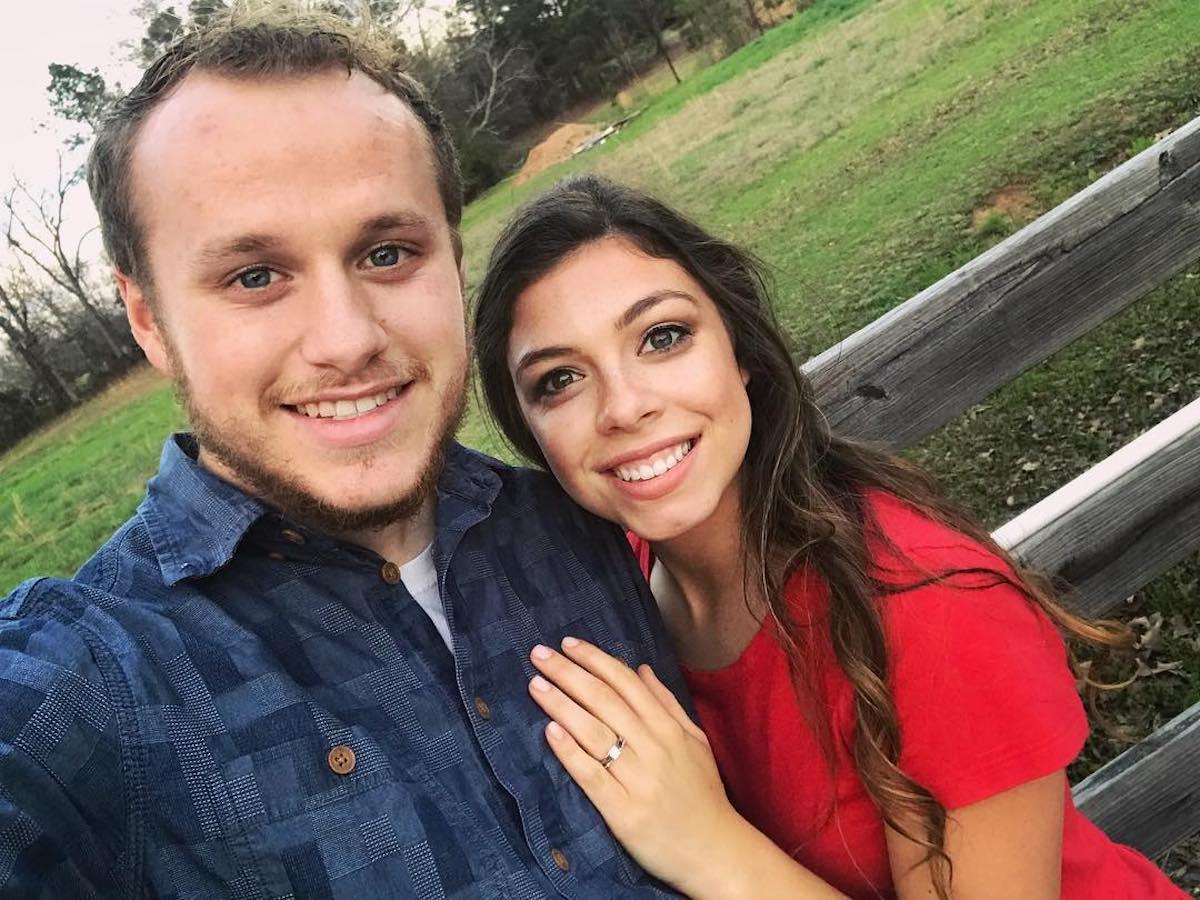 The engagement ring Josiah picked out for his wife, Lauren, has been one of the most unique Duggar choices yet. When Josiah popped the question in March 2018, Lauren received a square-cut diamond that appeared to be set in multiple bands.
The lovebirds tied the knot that June, and they currently share one daughter, Bella.
Article continues below advertisement
Abbie Duggar
Speaking of unique engagement rings, Abbie and John David got engaged in July 2018 — and her ring is simply stunning. The band is lined with diamonds — and the main, large diamond is also lined with diamonds. Then again, John David married relatively later in life than most of his other siblings, so he had longer to save up for an expensive engagement ring. (Get a closer look at Abbie's gorgeous ring in this slideshow.)
John David and Abbie married in November 2018 and have a daughter, Grace.
Article continues below advertisement
And there you have it: All of the Duggar engagement rings so far. Each ring has been unique and perfectly-suited to the bride. Still, it's clear for the most part the Duggars aren't big fans of giant, over-the-top jewelry — even though they could easily afford top-notch rings, thanks to the money they bring in from their TLC series.
It'll be interesting to see which Duggar is the next to walk down the aisle, along with what ring they end up choosing!