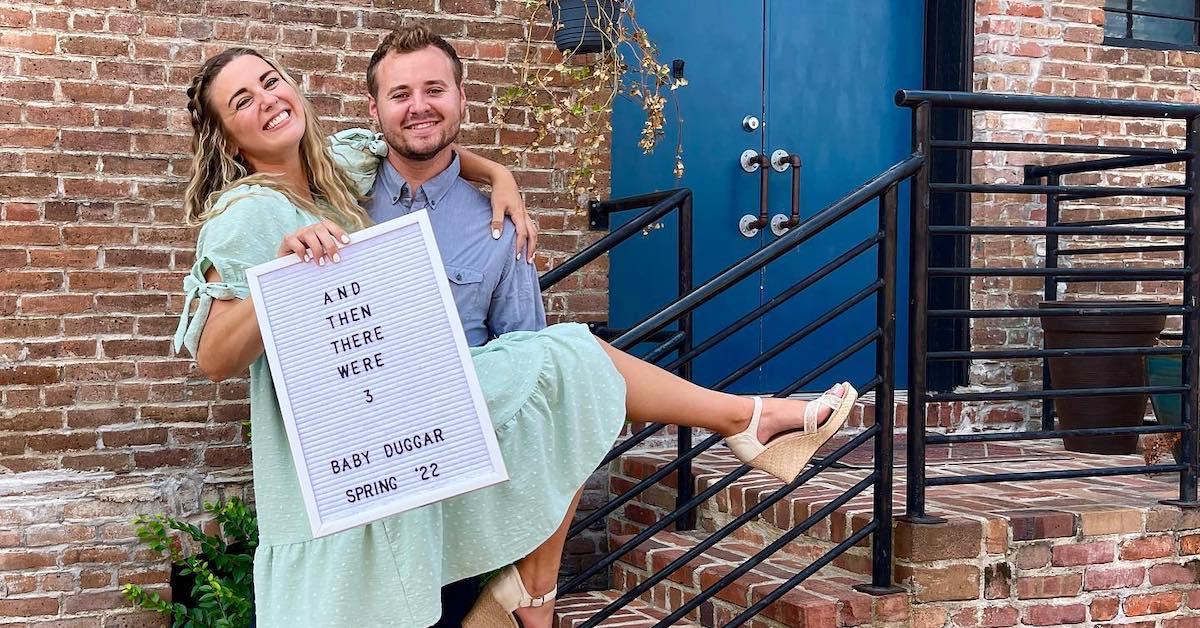 Jed and Katey Duggar Welcomed Their First Child — Learn His Name and Watch the Birth Video
Jed and Katey Duggar revealed their baby boy's name in their Instagram birth announcement. They also shared photos and posted a birth video.
Former Counting On star Jed Duggar is officially a father! On May 3, 2022, Jed and his wife Katey (Nakatsu) Duggar took to Instagram to announce the arrival of their first child. They also shared details about his name and birthday, in addition to dropping a link to a birth video they posted to their YouTube channel. Keep reading to learn more about the newest addition of the Duggar family.
Article continues below advertisement
Jed and Katey Duggar welcomed a baby boy — what's his name?
The proud parents announced the arrival of their baby boy via a post on their shared Instagram account. In it, Jed and Katey revealed his name: Truett Oliver Duggar. They explained the meaning of the name Truett as "warrior for Christ."
"He's here!" the post was captioned. "We love you so much, baby True!" Followers also learned a few details about their son, including that he weighed in at 8 pounds, 5 ounces, and was 20.5 inches long at birth.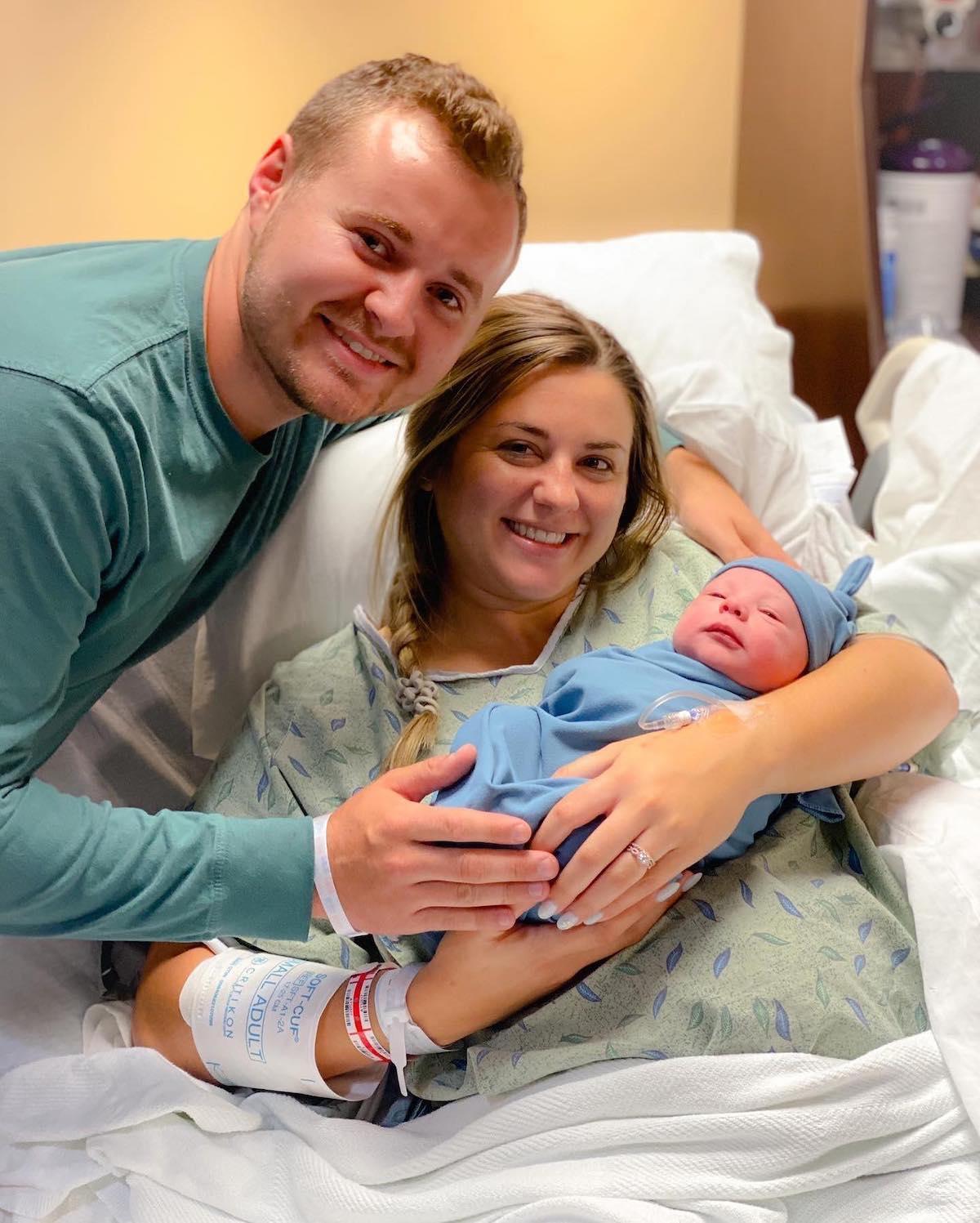 Article continues below advertisement
Hordes of Instagram users congratulated the first-time parents in the comments section. "So happy for y'all!" family friend Carlin Bates wrote.
Meanwhile, Hannah Duggar (who is married to Jed's twin brother, Jeremiah) commented, "Congratulations!!! He is precious! 💙"
Cousin Amy Duggar gave their moniker choice two thumbs up, writing, "Congratulations 💙💙💙 Love the name!!"
Katey and Jed's birth video offered an inside look at baby Truett's arrival.
As Counting On fans likely remember, a big part of the now-canceled TLC series was the labor and delivery of each new Duggar family member. It makes sense, then, that Katey and Jed opted to allow fans to follow along for the birth of their baby boy. They posted a video chronicling the lead-up to Truett's arrival via their YouTube channel.
Article continues below advertisement
Unlike many of her sisters-in-law, Katey opted for a hospital birth, she and Jed revealed in the 12-minute video of their birth story. The couple gave subscribers a tour of their nursery before heading in for a labor induction in Part 1, suggesting that a Part 2 showing the delivery is coming soon.
Article continues below advertisement
Jed and Katey's pregnancy announcement faced some backlash.
On Sept. 5, 2021, Jed and Katey revealed they were expecting their first child — just five months after their April 3 wedding. "She tested positive, but not for COVID," they captioned the pregnancy announcement. Although the majority of the comments were congratulatory in nature, elsewhere was a different story.
Katie Joy, host of the Without a Crystal Ball YouTube channel, called out Katey and Jed for being "insensitive" in the middle of a COVID-19 surge in the state. "Arkansas is facing some of the worst with COVID right now due to low vaccination rates," Katie Joy wrote in an Instagram post. "656,000 Americans have died from COVID since the virus hit 18 months ago."
Article continues below advertisement
We wish Jed and Katey the best as they embark on their parenthood journey — and we can't wait to see more adorable photos of baby True in the weeks to come.