Juju From 'Buckhead Shore' Talks Running a Strip Club: "That's Pretty Much My Whole Storyline" (EXCLUSIVE)
Juju from 'Buckhead Shore' runs the Magic City strip club; viewers are sure to be curious about its location and how much control Juju actually has.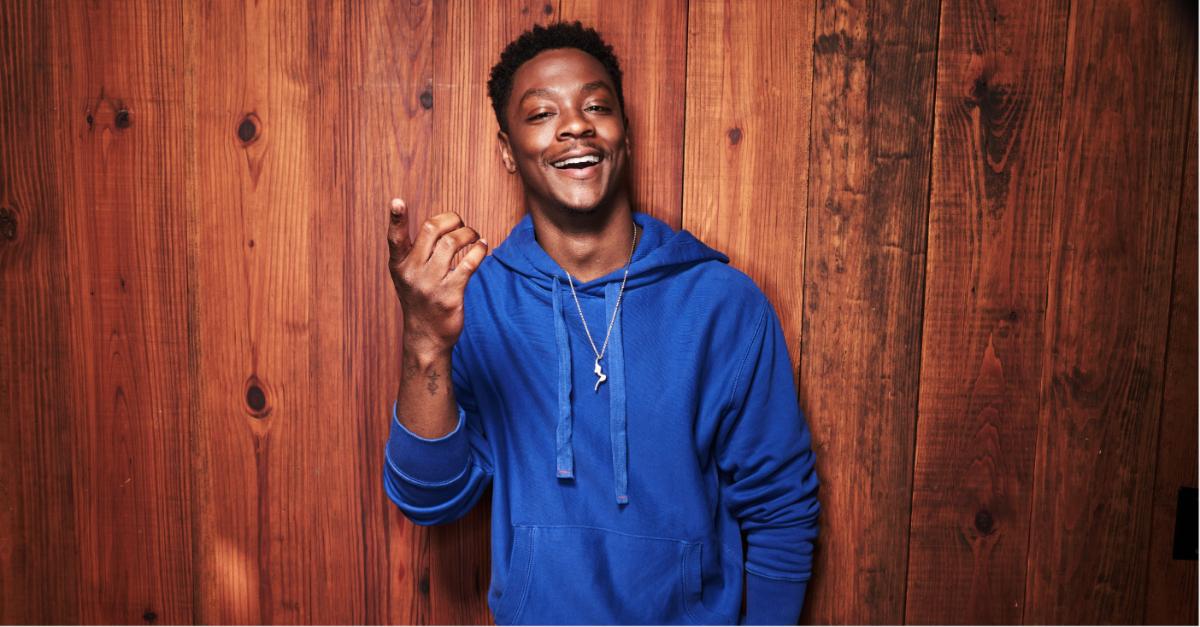 Reality TV could be a full-time income for some people, but Buckhead Shore's Juju Barney already had some notoriety before the show came along. Given the success and fame of Magic City in Atlanta, Ga., it's safe to say that Juju was plenty successful before MTV gave him the chance to be on the small screen.
Article continues below advertisement
But what fans are sure to wonder is where Juju's strip club Magic City is and what his life is like as someone who helps manage it. Distractify spoke exclusively with the Buckhead Shore cast ahead of the series premiere and learned how they know each other (they're all longtime friends) and how Juju has adjusted to juggling Magic City and an MTV reality show.
Spoiler alert: His newfound fame might mean he needs to hand over some of his control to someone else.
Article continues below advertisement
Where is 'Buckhead Shore' star Juju's strip club Magic City?
Juju is one of a handful of young new reality stars on Buckhead Shore. But locally, he already had some small-time fame since his dad owns Magic City in Atlanta, Ga. So even though the club isn't actually in Buckhead, Ga., it's a stone's throw away in a city with just a tad more of the hustle and bustle vibe.
While Juju isn't the sole manager of the club and his father is technically the owner, Juju is still a big part of Magic City. And it's a big part of Juju's story on the show.
"That's pretty much my whole storyline," Juju told Distractify. "Outside of the lake, it's all Magic City. You'll get to see the whole inside and outside of how it all goes down."
Article continues below advertisement
However, now that Buckhead Shore is here and it could really take off as another successful Shore show, Juju recognizes his need to focus his attention on his newfound reality TV career rather than Magic City.
"It's starting to overwhelm me," he admitted. "So I've been stepping back from the business a little bit and just, you know, taking acting classes, getting ready for TV, and, you know, trying to be the best that I can be."
Article continues below advertisement
Magic City itself might be a new name for some of the younger Buckhead Shore fans. However, athletes, politicians, and rappers have all frequented the club over the years. Some of the most notable dedicated patrons include Tupac Shakur, Drake, Future, and even Michael Jordan.
Article continues below advertisement
Who is Juju's dad on 'Buckhead Shore'?
Juju's dad, Michael "Magic" Barney, founded Magic City in 1985 and it has been an Atlanta staple ever since. In April 2021, Michael spoke with Cam Newton on Sip 'N Smoke With Cam Newton and shared that his secrets to success are staying in control and remembering that it's about the people.
He said that, until he was comfortable with his income, he didn't even allow others to help run his business. Now, his son helps maintain control.
Although it's unclear how much of a role Michael has in Buckhead Shore, he and Juju are clearly very close. So much so that Juju had been entrusted to help run the club for years before MTV came calling.
It's unlikely that Juju will totally step down from his role at the club. However, as he said himself, he's learning to figure out a new balance in his life thanks to Buckhead Shore.
You can catch Buckhead Shore on Thursdays at 9 p.m. EST on MTV.