Believe It or Not, Julie Chrisley Was Married for Years Before She Met Todd Chrisley
Who was Julie Chrisley's first husband? Here's what we know about the reality star's earlier marriage as her fraud conviction grips the news.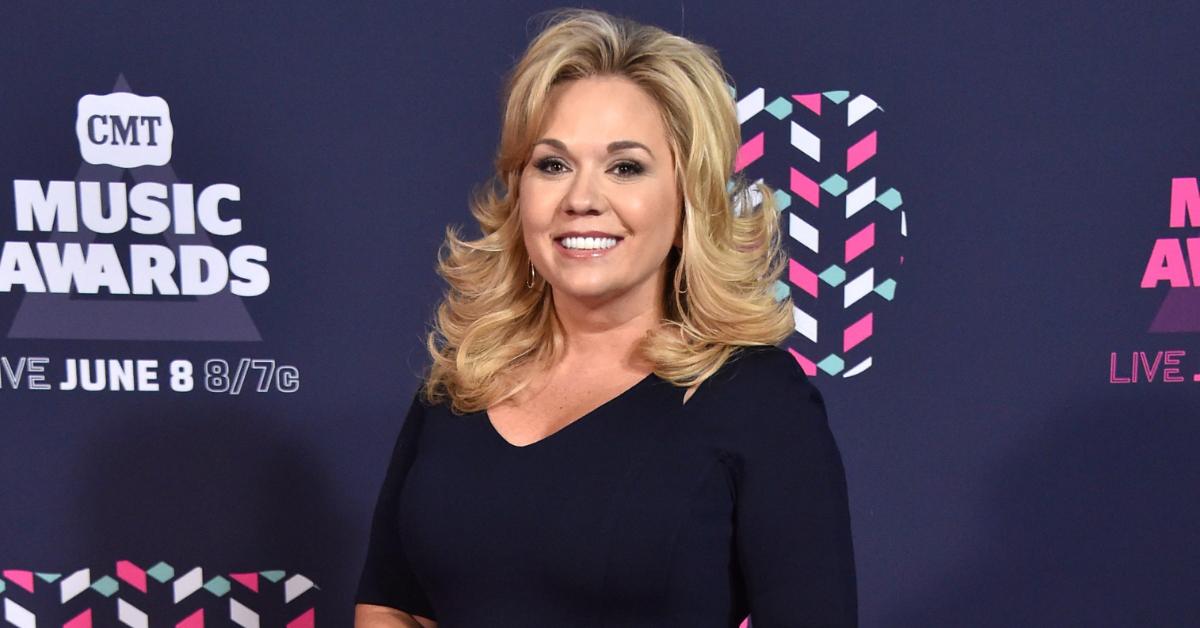 It goes without saying that reality television viewers know Julie Chrisley for her marriage to Todd Chrisley, their famous family, and their show Chrisley Knows Best. Over the last eight years the Chrisley family has been entertaining legions of fans on the USA Network as their namesake show has chronicled the family's ups and downs in great detail.
Article continues below advertisement
Nowadays, Julie and Todd are in the news for much less ideal reasons, namely their convictions on tax evasion and bank fraud changes. Things may be changing very quickly in the Chrisley world, but all of the hullabaloo around the famous couple has spurred fans to take a deeper look at who Julie and Todd really are. So, who was Julie's first husband? What other details do we know about her personal life? Keep reading to find out.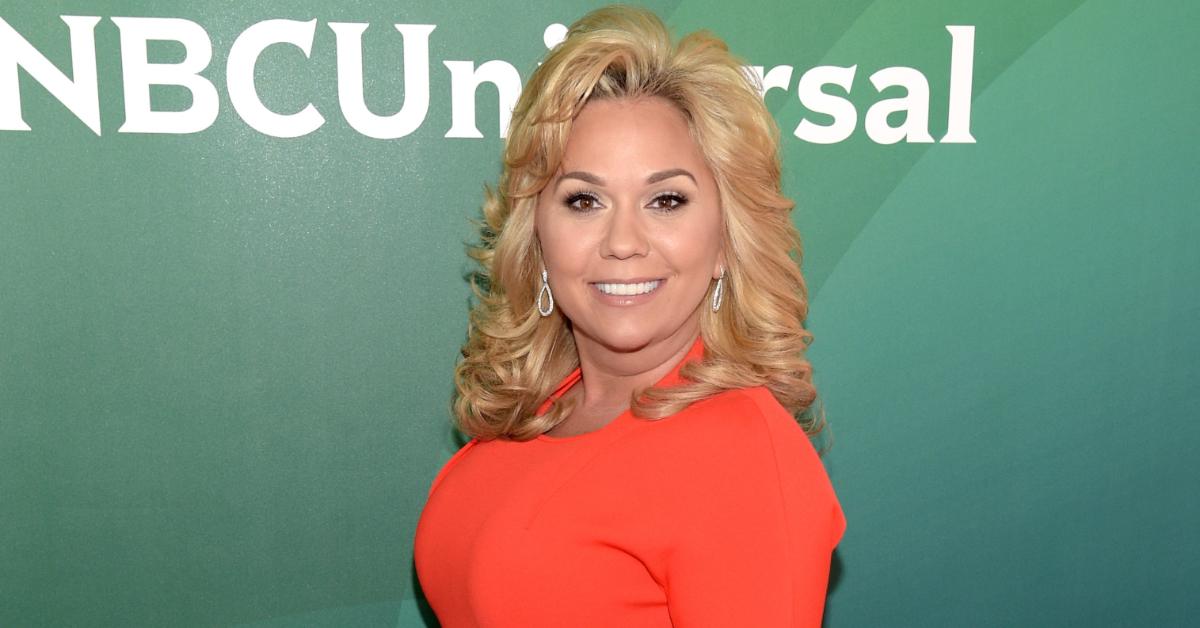 Article continues below advertisement
What do we know about Julie Chrisley's first husband?
Although most fans know Julie for her longterm relationship with Todd, that wasn't the first time that she was romantically serious with someone. Years before her and Todd hit it off, Julie was already married to her first husband and high school sweetheart, Kenneth Wayne Childress. Here's a breakdown of the known details surrounding their union.
Julie (née Hughes) married Kenneth way back in March 1991 when the former was just 18 years old and her first husband was 24 in Oconee County, SC., per US Weekly. Kenneth worked in construction as a pipe fitter and the duo never had any children together. It appears as though their marriage was short-lived and fizzled out just a few years after they were wed, but an exact date of their divorce is still unknown.
Article continues below advertisement
According to US, Kenneth died in 2012 due to complications resulting from a heart surgery.
In 2017, a woman claiming to be Julie's sister-in-law told Radar that the reality star was still legally married to Kenneth when she began seeing Todd romantically, but these claims were never substantiated. For context, Julie and Todd tied the knot in 1996.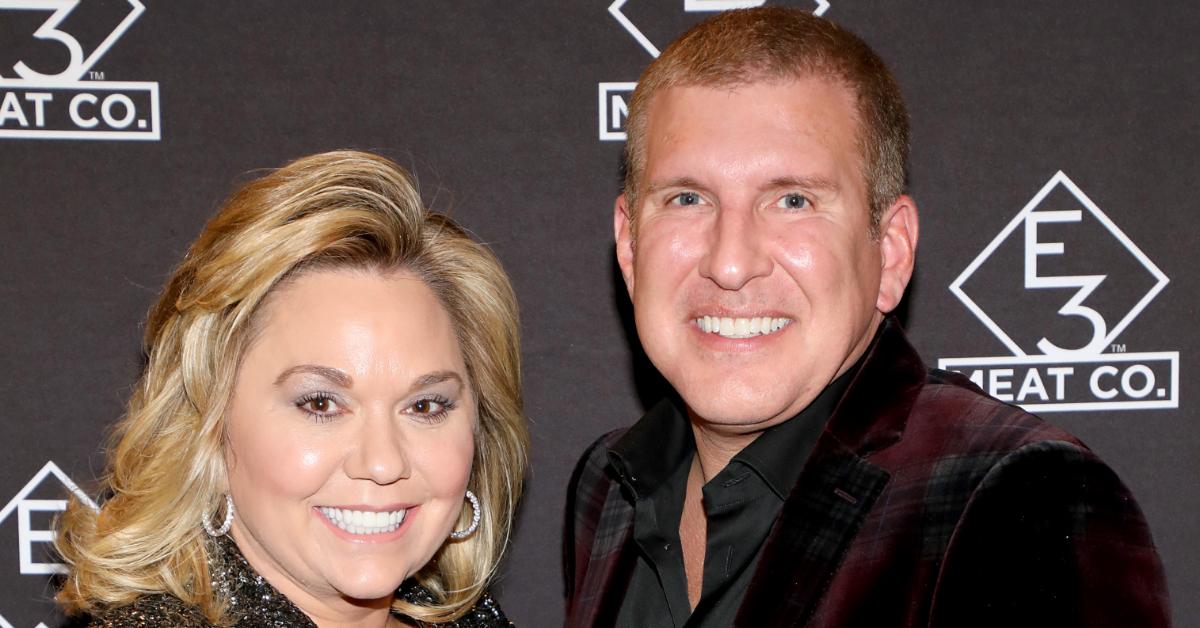 Article continues below advertisement
Julie and Todd have been going strong as a couple since 1996.
Regardless of how their relationship actually came to be, Julie and Todd have managed to make things work and build a happy marriage and family over the last nearly three decades. They are the proud parents of Savannah, Chase, and Grayson Chrisley and have custody over their granddaughter, Chloe.
Now, they're facing the biggest struggle of their relationship to date as they brace for the legal repercussions of their tax evasion and bank fraud crimes.
During a July 11, 2022, episode of the Chrisley Confessions podcast alongside her mother, Savannah shared that "There's been so much happening in life, I don't even know where to be begin, but you have to just take [life] as it comes, and you have to take it day by day. So that's kind of where we're at."
She didn't address her parents' fraud trial directly, but did say, "If you're not going to do your research, if you actually took your time to get to know…our truth and to give us a chance, then maybe you would see it a little different."
Savannah concluded by saying, "At the end of the day, we're bound and determined to win in life. It doesn't matter all of the negative stuff that has happened, if we continue to do right, treat people right, and stand in our truth, then [we will] win."