Chargers Quarterback Justin Herbert Comes From a Long Line of Talented Athletes
Justin Herbert is one of the young stars of the NFL, but many are wondering who the talented quarterback's family is and where he was born.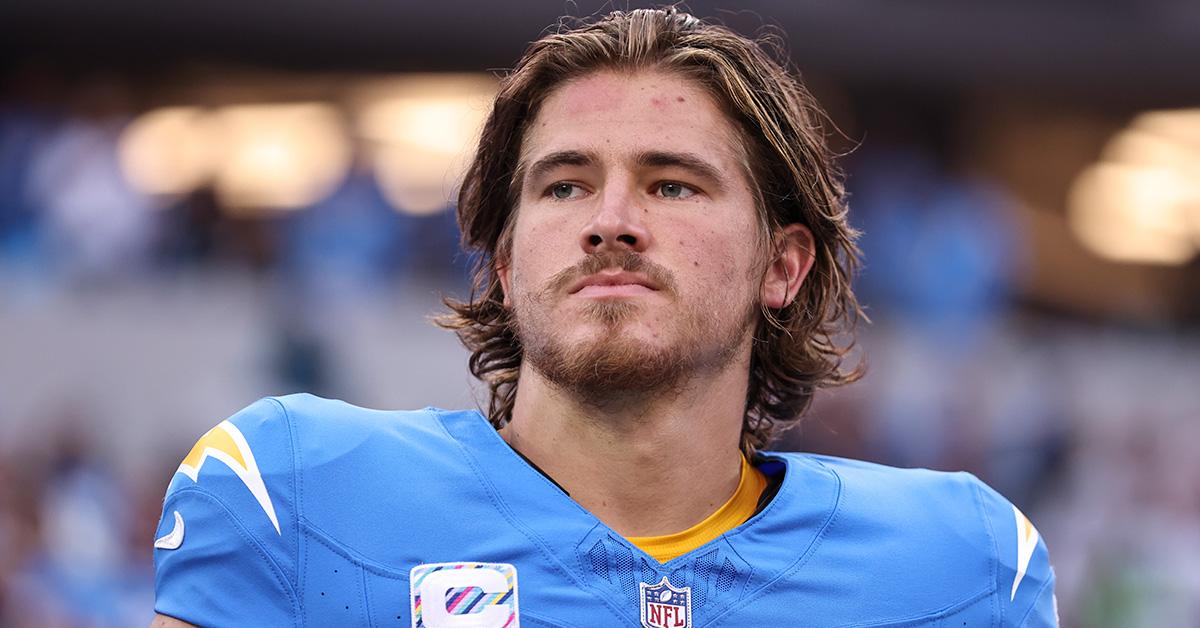 The Gist:
Justin Herbert comes from a very athletic family, many of whom attended the University of Oregon.
Justin's mother played basketball at Oregon, and his father played football and ran track at the University of Montana.
Justin's younger brother is currently a tight end for the University of Oregon.
Article continues below advertisement
In the NFL, every player on every roster is immensely talented. Even in that elite group of athletes, though, some rise above the rest and prove themselves to be among the very best in the NFL. Through his years as the quarterback for the Los Angeles Chargers, Justin Herbert has proven that he has the potential to be that kind of player.
Now that he's one of the highest-paid players in the history of the league, though, many want to learn more about who Justin was before he became a hugely talented NFL star. Specifically, they want to learn more about his family.
Article continues below advertisement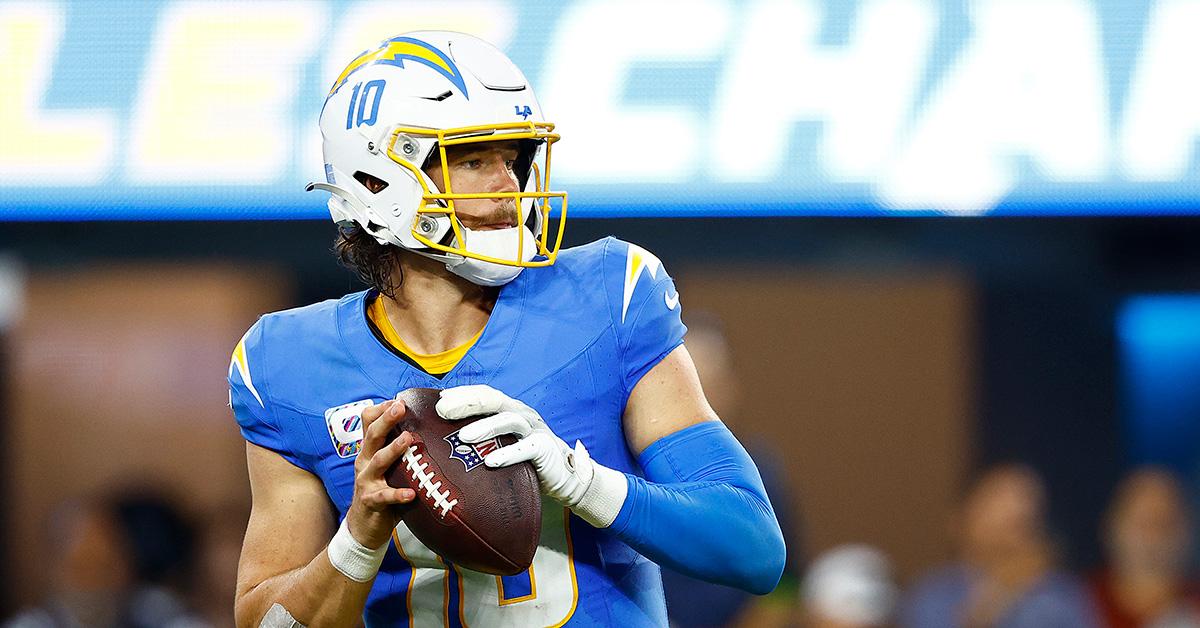 Who are Justin Herberts's parents?
Justin's parents are Holly and Mark, and both have lengthy athletic histories that help explain how successful their son has been. Holly is the daughter of University of Oregon football legend Rich Schwab, and she herself played college basketball for the same school. Justin, of course, played his college years at Oregon, which is where he made a name for himself.
Article continues below advertisement
Justin's father Mark was also a college athlete, and ran track and played football for the University of Montana. Needless to say, then, Justin has a long dynastic legacy to live up to, and so far, that's exactly what he's done. He's excelled to new heights inside of his family, and become one of the highest-paid athletes in professional sports in the process. Of course, that was after winning a Rose Bowl for the University of Oregon.
Who are Justin Herbert's siblings?
Justin's career in the NFL has earned him plenty of plaudits, but his siblings aren't quite as well known. Mitchell Herbert is Justin's older brother, and while he was a three-star athlete in high school, he decided to go to the University of Montana like his dad, instead of Oregon. Instead of taking his chances with a career in pro sports, Mitchell studied hard and is now working in neuroscience.
Article continues below advertisement
Justin's little brother Patrick followed in his family's footsteps and is now attending the University of Oregon. There, he's playing tight end for the Ducks and is currently a junior. It's unclear whether Patrick will go pro after his career with the Ducks ends, but that might depend in part on how he plays over the next few years.
Regardless of whether Patrick goes pro and the Herberts become the next Kelces, it's clear that there's plenty of natural athleticism in the Herbert gene pool. Justin is a physically gifted quarterback with incredible arm strength, and it's those skills that have helped him get to where he is today.