Adult Swim Fires 'Rick and Morty' Co-Creator Justin Roiland Amid Domestic Violence Charges
Justin Roiland, one of the creative forces behind 'Rick and Morty,' has been fired by Adult Swim amid felony domestic violence charges.
Content warning: This article mentions allegations of domestic violence.
Although there's an abundance of mature cartoons for adults to enjoy, few are more popular than Rick and Morty. The animated sci-fi sitcom, which premiered in December 2013, has run for six seasons on Adult Swim under the authority of co-creators Justin Roiland and Dan Harmon. However, that doesn't seem to be the case anymore.
Article continues below advertisement
On Jan. 12, 2023, news broke that Justin Roiland, who also does voice work on the series, is facing charges related to domestic violence. The charges include one count of domestic battery with corporal injury and one felony count of false imprisonment by menace, violence, fraud, and/or deceit.
Now, a little over a week later, Adult Swim announced they were cutting ties with Justin.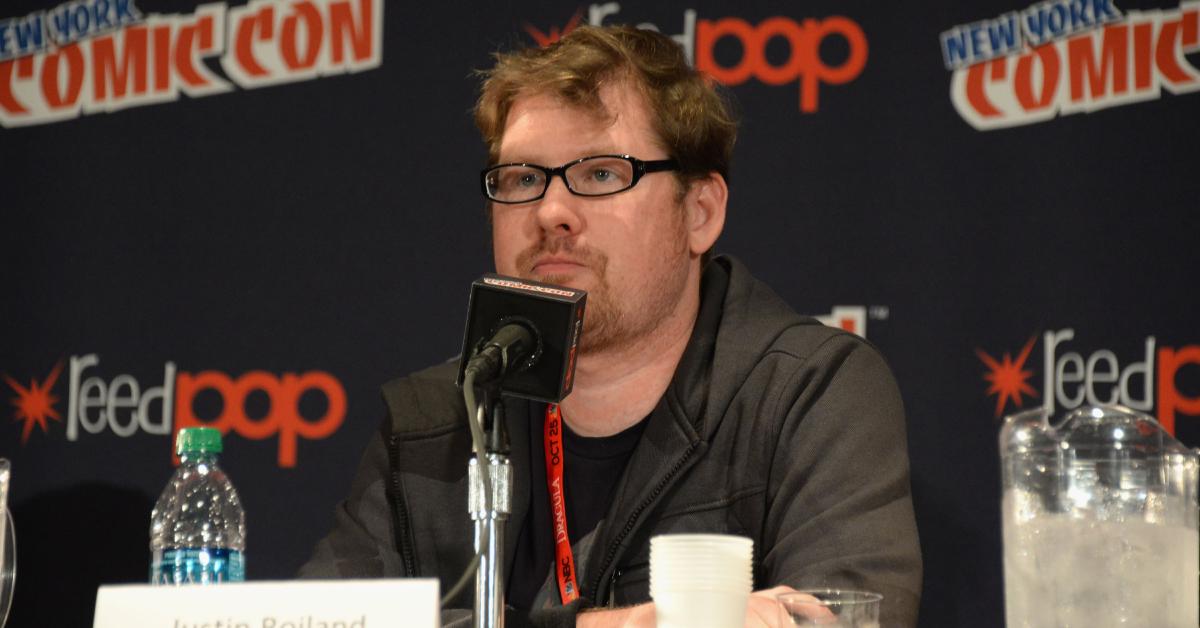 Article continues below advertisement
Adult Swim fired Justin Roiland following domestic violence charges.
On Jan. 24, 2023, Adult Swim announced they severed ties with Roiland: "Adult Swim has ended its association with Justin Roiland," the network said in a statement. The network noted that the show will continue and "the talented and dedicated crew are hard at work on Season 7."
According to The Hollywood Reporter, Roiland's voice roles will be recast, and although he will always be credited as co-creator, fellow co-creator Dan Harmon will now serve as the sole showrunner.
Roiland also resigned from Squanch Games, the video game development studio he co-founded in 2016.
Article continues below advertisement
What are the domestic violence charges against Justin Roiland?
The two counts against Roiland were first filed as part of a complaint from the Orange County district attorney in May of 2020, following an incident that took place earlier that year. The incident the case is referring to involves a Jane Doe who was apparently dating Roiland at the time. The complaint states that the incident occurred on roughly Jan. 19, 2020, although additional details about the case are being withheld from the public.
Article continues below advertisement
Those details include medical reports, interviews, footage, abuse investigation reports, and police reports, and they are all currently under a protective order. Roiland appeared in court on Jan. 12 of this year after pleading not guilty to the charges in October 2020. He was arrested in May of 2020 following the initial charges and was released on a $50,000 bond in August.
Reports suggest that the case has already gone through more than a dozen hearings since Roiland pled not guilty in October 2020. A protective order filed that same month said that Roiland was not to go within 100 feet of the Jane Doe who had made the accusations against him. The order also states that he is not to harass, surveil, or threaten the person named in it, and he must turn in any firearms he owns.
Article continues below advertisement
According to NBC News, the case is currently set to reconvene on April 27, although no trial date has been set yet. The outlet also reported that there is a plea deal available in the case. The details of that plea deal have not yet been reported on, but it would obviously involve Roiland admitting some level of guilt in the case.
Article continues below advertisement
Roiland's attorney, Edward Welbourn, addressed the charges: "It is hard to overstate how inaccurate the recent media coverage of this situation has been. To be clear, not only is Justin innocent but we also have every expectation that this matter is on course to be dismissed once the District Attorney's office has completed its methodical review of the evidence. We look forward to clearing Justin's name and helping him move forward as swiftly as possible."
What is false imprisonment?
One of the charges against Roiland that has stood out to fans is that of false imprisonment. It sounds pretty serious — what exactly does that entail?
According to Cornell Law's Legal Information Institute, "A person commits false imprisonment when they engage in the act of restraint on another person which confines that person in a restricted area ... An act of restraint can be a physical barrier (such as a locked door), the use of physical force to restrain, a failure to release, or an invalid use of legal authority."
If you or someone you know is experiencing domestic violence, call the National Domestic Violence Hotline at 1-800-799-7233.