'Temptation Island's Kaitlin Hints at Where She and Hall Stand Now (EXCLUSIVE)
Kaitlin and Hall are the only engaged couple in Season 5 of 'Temptation Island.' Kaitlin shared details on where they might stand now.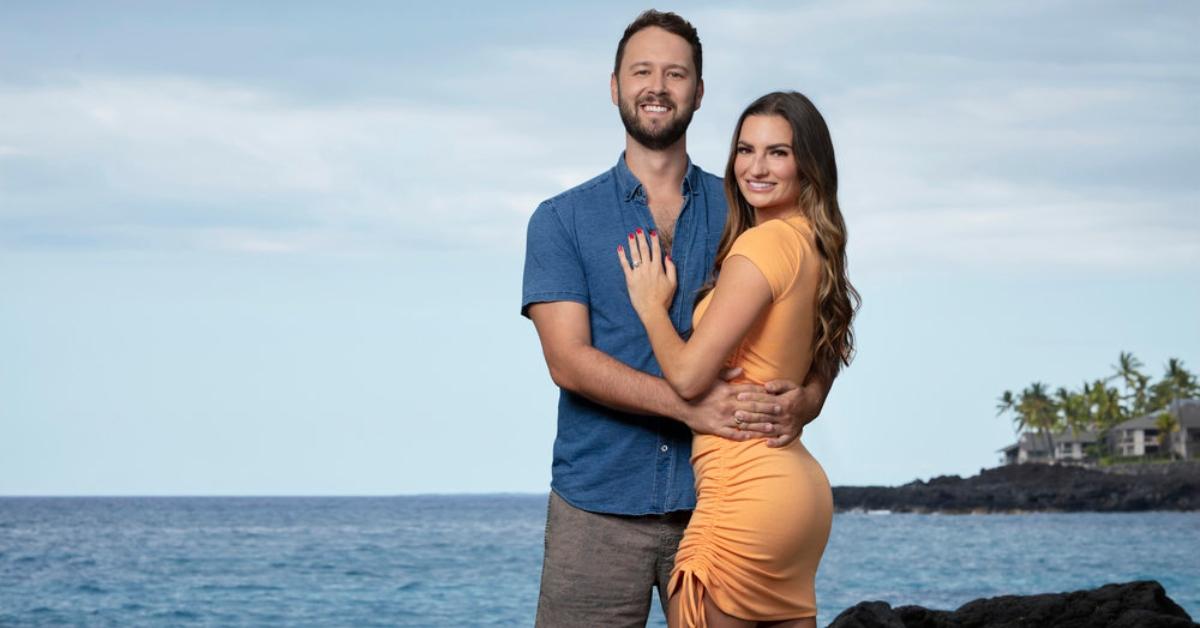 In Season 5 of Temptation Island, one couple, Kaitlin and Hall, are almost out of place with the other couples, all of which have been together for two years or less. This couple has not only been together for eight years, but Kaitlin and Hall are also engaged. This experience could make or break them, so are Kaitlin and Hall together after Temptation Island? Distractify spoke exclusively with Kaitlin about her experience on the show and the wild turns viewers have seen in Season 5.
Article continues below advertisement
In the Season 5 premiere, they both say at different times that the other is a major flirt. Hall even comments about Kaitlin enjoying attention from other men. So it definitely looks like there's the potential there for Kaitlin and Hall to move on from each other. And when Hall breaks protocol and meets with Kaitlin to break things off, it sets things in motion for Hall to pursue Makayla and Kaitlin to see if things could work with single guy Sebastian.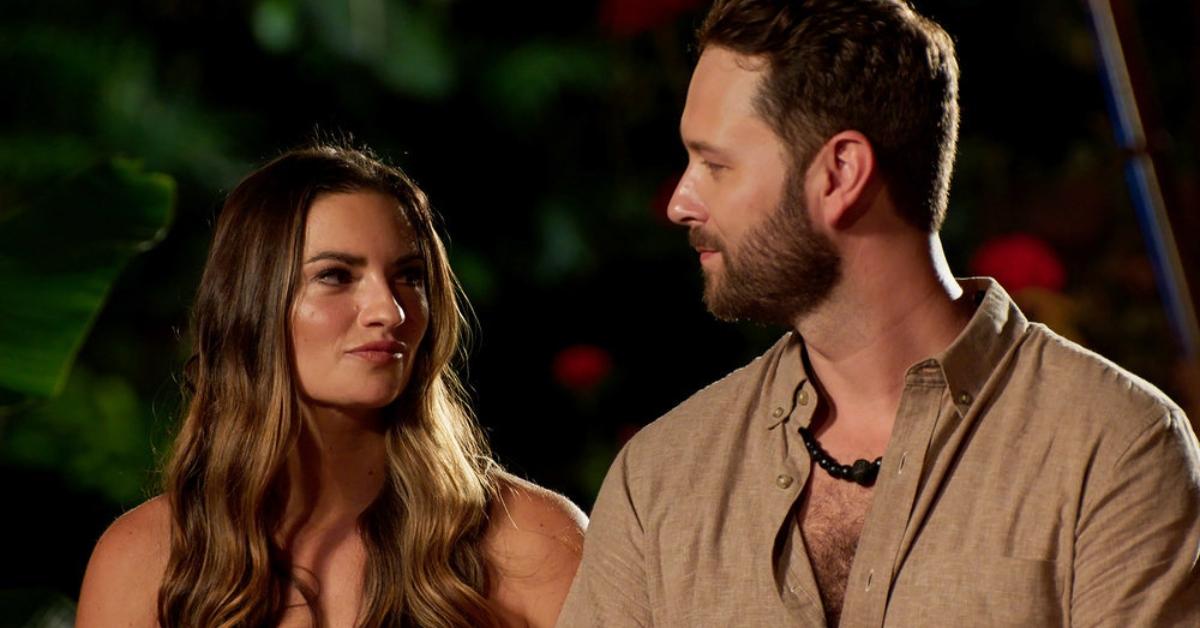 Article continues below advertisement
Are Kaitlin and Hall still together after 'Temptation Island'?
Kaitlin and Hall went into Temptation Island with the hope of coming out of it with some clarity regarding their future and even their wedding. Up until the point of filming, Kaitlin had a hard time nailing down a wedding date and Hall was eager to take the next step with her. Although neither of them cheat on each other in the first few episodes of the season, Hall's feelings for one of the single women are too much for him to ignore and he breaks off his and Kaitlin's engagement.
But the fact that Kaitlin sticks around makes it seem like she has hope they could get back together by the end of the season. When we asked Kaitlin where she and Hall stand now, she was coy, but added a couple of key details.
"Well, I'm still in Charleston," Kaitlin shared, about where she is now. "We're both still in Charleston."
Does that mean they're in Charleston together? It's certainly possible.
Article continues below advertisement
Kaitlin and Hall both still follow each other on Instagram and neither of them has "scrubbed" their social media of the other, so to speak. However, it doesn't look like they've tied the knot yet. All of Hall's recent photos that show his left hand are missing a wedding band on the ring finger. That could be intentional for now, while Temptation Island airs. But even if Hall and Kaitlin are together, it doesn't mean they finally said "I do."
Article continues below advertisement
Kaitlin has a hard time setting a wedding date.
Even though Kaitlin doesn't want to lose Hall, she also doesn't appear ready to walk down the aisle yet during Season 5 of Temptation Island. The experience is their way of testing the waters one last time to make sure they're making the right choice.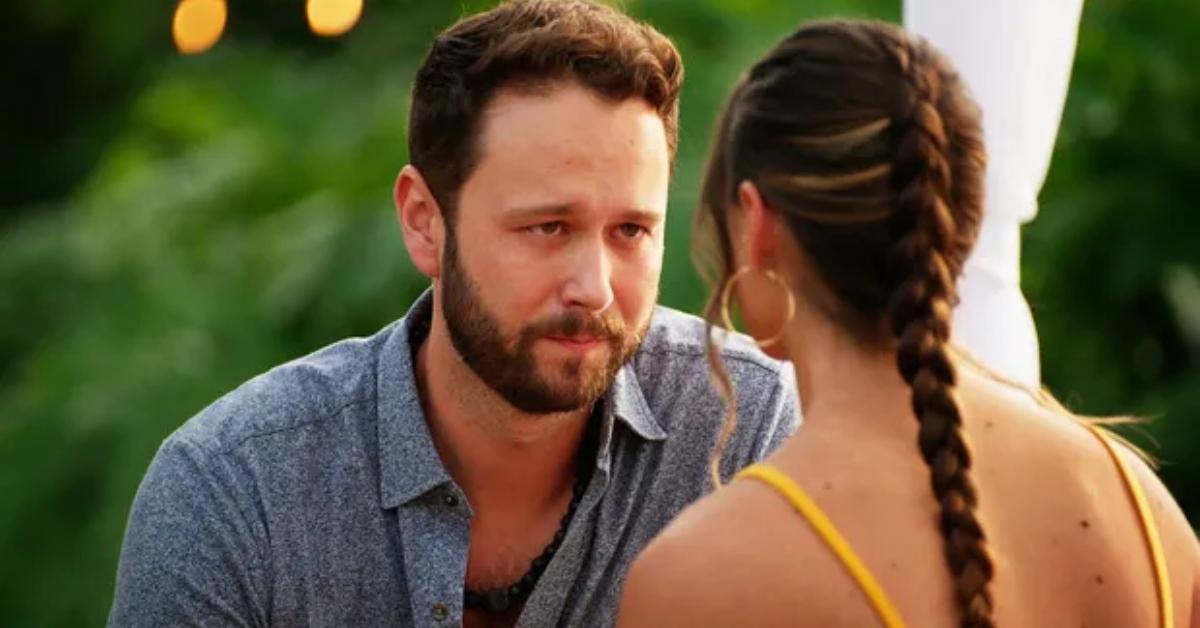 Article continues below advertisement
And for Kaitlin, it's also about figuring out why she's still so hesitant to make the move from fiancé to wife.
"There hadn't been a wedding date," Kaitlin explained to Distractify. "So it was basically to figure out why and our hope going into it was that we would finalize the date."
Does Hall cheat on Kaitlin on 'Temptation Island'?
The season premiere points to a potential wandering eye on Hall's part. When he passes by Kaitlin with one of the ladies, he barely gives his betrothed a second glance as he is helplessly (and we use that term very loosely here) led away. He doesn't go as far as to even kiss Makayla, however, until he officially breaks things off with Kaitlin in person on the show.
Article continues below advertisement
Kaitlin says on the show that Hall was a big flirt well before they got together. And her inability to truly commit, along with her absence when they're split up this season, makes for some compromising situations for Hall. But given Kaitlin's responses about whether or not she and Hall are together now, there's still time for things to shift.
Watch Temptation Island on Wednesdays at 9 p.m. EST on USA.