People Who Saw Karen Pence at the RNC Are Convinced That She's Lost Weight
Second Lady Karen Pence has reportedly adopted a new workout and diet regimen to attain her weight loss. Here's how she did it.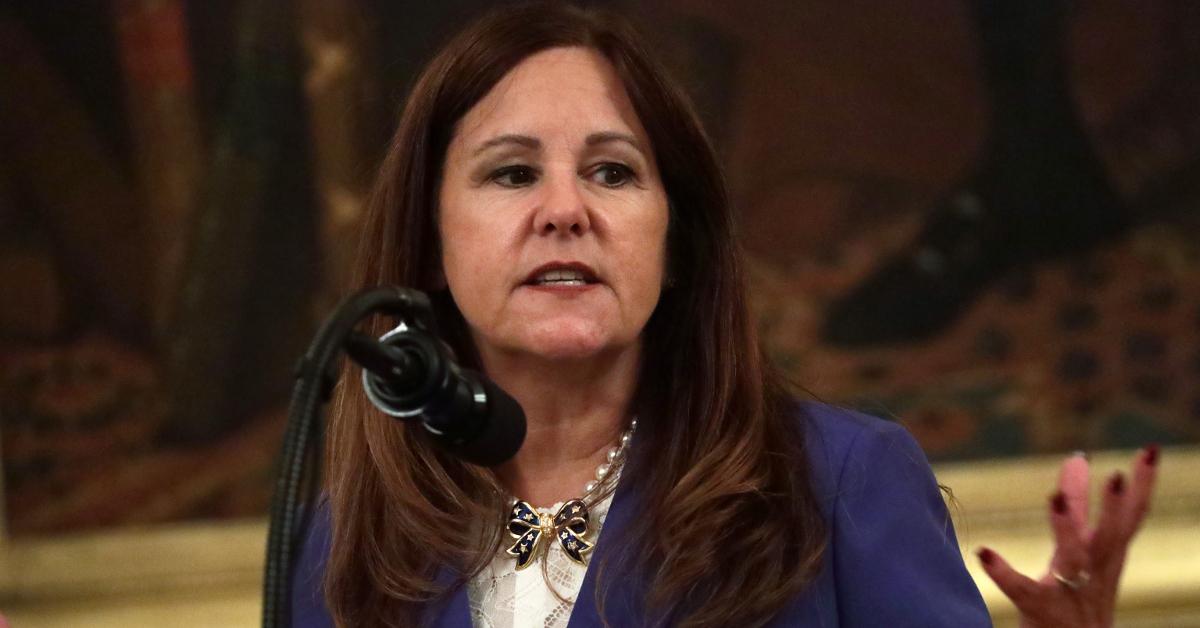 When it comes to losing weight, I know exactly what I have to do to get in the shape that I want, because I've done it before. However, I'm unwilling to make those same sacrifices for extended periods of time, so I, instead, look to other advice: changing out running for bike riding (not as effective for me), and indulging in more carbs than I should. So I end up stagnating, instead of cutting. Karen Pence, on the other hand, changed up her routine, which has resulted in notable weight loss.
Article continues below advertisement
What's Karen Pence's weight loss secret? Cutting back on food types.
Folks who are attending the Republican National Convention noticed that the second lady appeared to be a bit slimmer, which then cast more scrutiny on her social media profiles and recent public appearances. It certainly looks like she has and the second lady has confirmed she made a conscious effort to get a bit healthier. As it turns out, she didn't really do a crash diet or cut out foods that she normally ate. Instead she reduced the amount of food she was eating and altered her exercise routine.
The 63-year-old former first lady of Indiana is said to have incorporated cross-training into her workout routine, adopting weight training, along with cable machines. She's also simplified her diet, sticking to a handful of foods and strictly counting her calories.
If you're an old-school boxing nut, like me, then you probably have delved into the training regimens of some of the sport's most successful pugilists.
Article continues below advertisement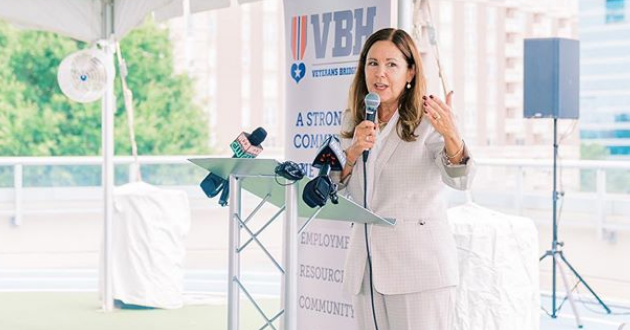 Many of them would eat the same meals day in day out: simple carbohydrates like grits and white toast with a bit of jam, eggs and the same cut of steak, and tuna fish was what they ate on a rinse-repeat cycle. Again, speaking from personal experience, when I kept the type of food I ate the same day in, day out, I experienced my best results.
And as it turns out, this isn't just a myth or "frame of mind."
Article continues below advertisement
Healthline reports that sticking to a basic diet of repeat foods and similar meals hugely benefits fat loss. In fact, people who vary their diets too much are more prone to retaining fat. While this is great if you're looking to pack on some pounds or we're facing a future like Cormac McCarthy's The Road, you probably want to just pick a few of the same meals and stick to them if you're looking to get lean and mean.
Article continues below advertisement
The Rock's diet for Hercules is the stuff of legend where he'd only eat measured amounts of rice, egg whites, filet mignon, halibut, chicken, broccoli, asparagus, baked potatoes, salad, and the odd cream of rice. He'd begin his morning with a 50 minute cardio session, then attack a specific body part for 40 minutes of straight weight training. After that, he went on set for 12 hours. Oh, and he'd get up at 4 a.m. to begin his workout, 6 days a week, too.
While Karen Pence isn't trying to play a demigod on camera and didn't have to go through a crazy 22-week plan to attain those kinds of results, her weight loss took about 6 months to a year before she started seeing results. That, coupled with a new hairstyle, caused some to notice a significant change in her appearance.
Article continues below advertisement
Karen Pence recently came under fire for her teaching endeavors.
The second lady took up teaching elementary art at a school in northern Virginia that bans gay students and parents from enrolling or even entering the building.
"I am excited to be back in the classroom and doing what I love to do, which is to teach art to elementary students. I have missed teaching art, and it's great to return to the school where I taught art for 12 years," she said.
Article continues below advertisement
HuffPost had pointed out the Christian school's policy which came under widespread criticism, however Karen's communications director, Kara Brooks, says that the attention being aimed at her decision to teach at the school is "absurd" in an interview with CNN, as she had previously instructed at the same school for 12 years in the past.
"Mrs. Pence has returned to the school where she previously taught for 12 years. It's absurd that her decision to teach art to children at a Christian school, and the school's religious beliefs, are under attack," she said.
Karen's painting specializes in watercolor depictions of homes and notable historical architecture.