Kariselle Snow Isn't Here to Play Games on Netflix's 'Perfect Match' (SPOILERS)
Spoiler warning: This article contains spoilers for Perfect Match Episodes 1-4.
Netflix's newest foray into reality TV, Perfect Match, brings together cast members from other reality shows on the streaming platform. One of those cast members for the inaugural season is Kariselle Snow, who has a lot more going for her than just a perfectly catchy name to grab viewers' attention.
Article continues below advertisement
So, who is Kariselle on Perfect Match? Unlike her fellow co-stars, she isn't from shows like Love Is Blind, Too Hot to Handle, or even The Circle. Instead, she's from the short-lived Netflix dating show Sexy Beasts.
In it, she wore heavy makeup and looked like a panda bear while out on dates with other similarly disguised suitors. She didn't leave the show hopelessly in love, however, so she may find that on Perfect Match.
Article continues below advertisement
Who is Kariselle Snow from 'Perfect Match'?
Kariselle originally appeared in Season 1 of Sexy Beasts, a show with just two seasons on Netflix. The premise is that contestants have to undergo severe makeovers to look like animals, aliens, or other creatures to figure out if beauty is only skin deep.
In real life, Kariselle is well-versed in pageants and cosplay, so it was the perfect opportunity for her to dip her toes into reality television. She's also a singer and plans to release music in 2023.
Kariselle's primary job is as a professional model for Posh Models. In Late 2021, Kariselle also spent some time with the Baltimore Ravens Playmaker Squad, which makes sense, since she was also a cheerleader in high school. But Perfect Match is Kariselle's first official appearance on reality TV since Sexy Beasts and she may be a fast fan favorite.
Article continues below advertisement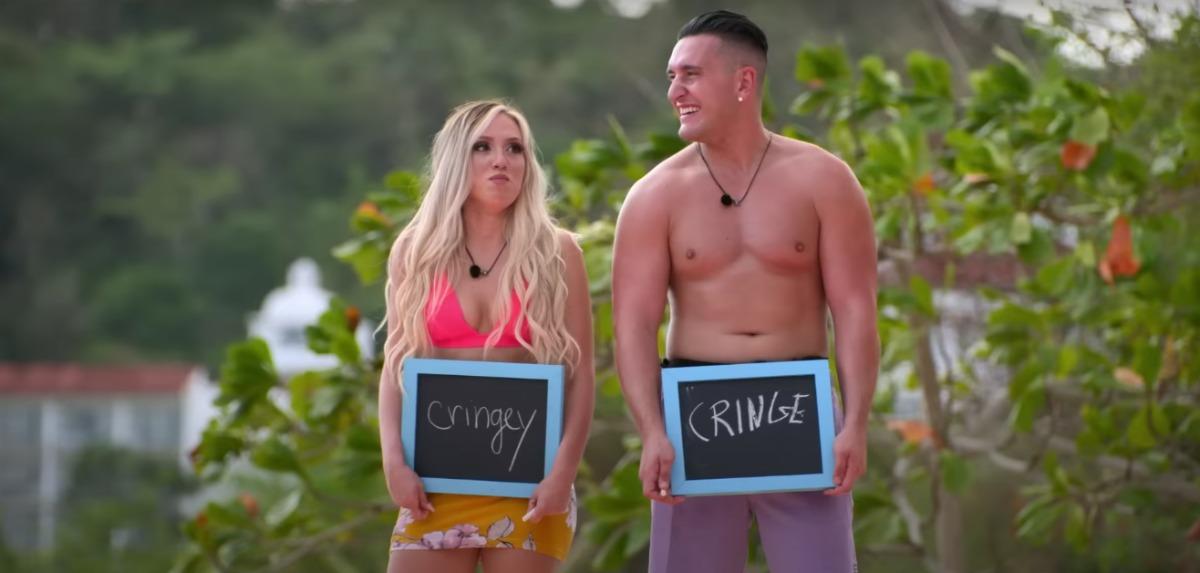 Kariselle tends to say what's on her mind, especially when it comes to other cast members, like Chase DeMoor and her ex-turned-love-interest Joey Sasso. She's also quick to be supportive of her female friends in the house and when one of the male cast members refers to Kariselle and Joey as their aunt and uncle making out, it doesn't seem to phase her.
Article continues below advertisement
This could be because, after failing at their previous romance outside of the show, Perfect Match gives Kariselle and Joey the chance to make things right between them. They explain how they've gotten the timing wrong before and that being on the show together might be their last chance to really make things work.
Article continues below advertisement
Are Kariselle and Joey dating now after 'Perfect Match'?
Even though Joey is experienced in reality TV and in engaging with fans on social media, he isn't as active as Kariselle on social media. Because of that, it's hard to say where he and Kariselle stand right now. In December 2021, Joey did share an Instagram video about his past year and Kariselle is in a quick snippet, so there's that.
Although Kariselle and Joey aren't super quick to link up on Perfect Match, it's hard not to root for them. They have history in real life and there seems to be legitimate feelings between them.
OK, so maybe they have yet to win a compatibility competition. But they could still make it all the way to the end.
Watch Perfect Match on Netflix.