'Teen Mom: Young and Pregnant' — Kayla Addresses Luke's Proposal, Talks Relationship "Ups and Downs" (EXCLUSIVE)
For the past four years, the world has gotten to know a new group of young mothers on MTV's Teen Mom: Young and Pregnant, and per usual, they're as wild as the teen moms who came before them.
One standout on the latest iteration of the franchise is Kayla Sessler, who has children from two different men, thus making her life slightly more complicated than the other moms.
Article continues below advertisement
The promo for the rest of Season 3 is already giving us family fights, another pregnancy, and a possible engagement for Kayla and her longtime boyfriend, Luke Davis. Is a wedding on the horizon for the couple?
Is Kayla from Teen Mom: Young and Pregnant engaged? Distractify spoke exclusively with the young mom about the proposal and where she and Luke stand now, so let's get into it.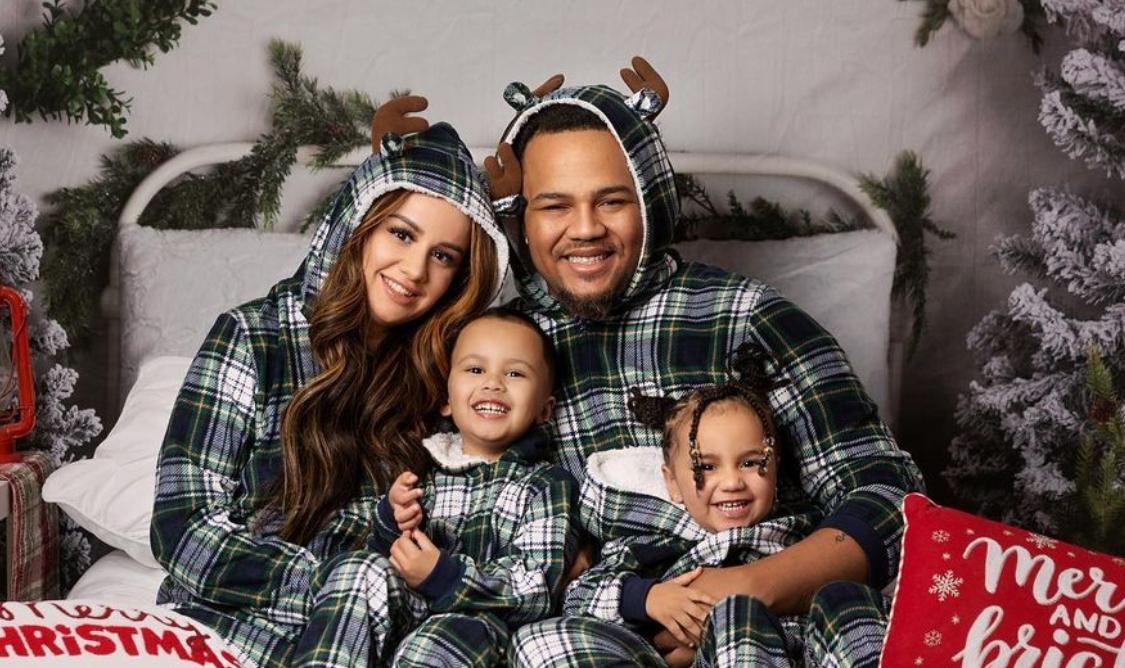 Article continues below advertisement
Is Kayla from 'Teen Mom: Young and Pregnant' engaged?
If we shook up a Magic 8 Ball, we might get "All signs point to yes" as an answer to the big engagement question. The show's latest promo packs a huge punch, especially when it comes to what's going on with Kayla.
Things between Kayla and Luke appear to be going well, but it's Luke's family who can't seem to get behind the young couple.
"If Luke's not mad, then why are you guys mad at me?" Kayla asks Luke's family during a very tense scene of the trailer. This question sets off one member of Luke's family, who lunges for Kayla as Luke hops up between them, really putting some of those defensive basketball strategies to work. The argument is taken outside where, once again, a dam is close to breaking.
And, she told us, new drama is brought up to make things messier between her and Luke's family this season.
Article continues below advertisement
Despite the clear disapproval for what we have yet to find out, a big question is about to be popped in the form of a dessert. While at dinner, Kayla receives a sweet treat — and we don't mean the ice cream. In fact, the only ice we saw was the enormous diamond ring next to the words, "Will You Marry Me?" on her plate.
"Oh my god. Don't do this," Kayla says. That doesn't sound like a yes is coming, but we're definitely gonna tune in to find out!
Article continues below advertisement
While Kayla couldn't tell us if she is indeed engaged right now, she did tease how her season goes with Luke and his family's ongoing drama.
"I can't spoil the season and say where Luke and I are currently, but I will say there's a lot of ups and downs with us this season," she shared. "I think how we end up will shock a lot of people."
Article continues below advertisement
Kayla and Luke's relationship has been far from perfect.
From the beginning, it was clear things wouldn't be easy for Kayla and Luke. Early on in their relationship, Luke posted a photo of the new couple to his Snapchat, which prompted Kayla's ex Stephan Alexander (who's the father of her son) to repeatedly call them both. He even threatened to beat Luke up.
As their relationship progressed, talk of Kayla and her son going with Luke when he transferred to a four-year college was definitely on the table. However, figuring out if that could actually work was absolutely putting a strain on the couple. It would appear the decision was made for them when Kayla got pregnant with her second child, a girl.
Article continues below advertisement
And who can forget the fact that Luke cheated on Kayla while she was pregnant with their daughter? Kayla allegedly returned the cheating by hanging out with an ex. It was a mess! Kayla certainly has a lot to think about when considering accepting Luke's proposal.
Watch Teen Mom: Young and Pregnant on Tuesdays at 9 p.m. EST on MTV.