Ken Jeong and Joel McHale Have Been Roasting Each Other — Is It Love or Hate? (EXCLUSIVE)
Ken Jeong joked about the ins and outs of his friendship with Joel McHale, his 'Community' co-star, podcasting partner, and worst nemesis.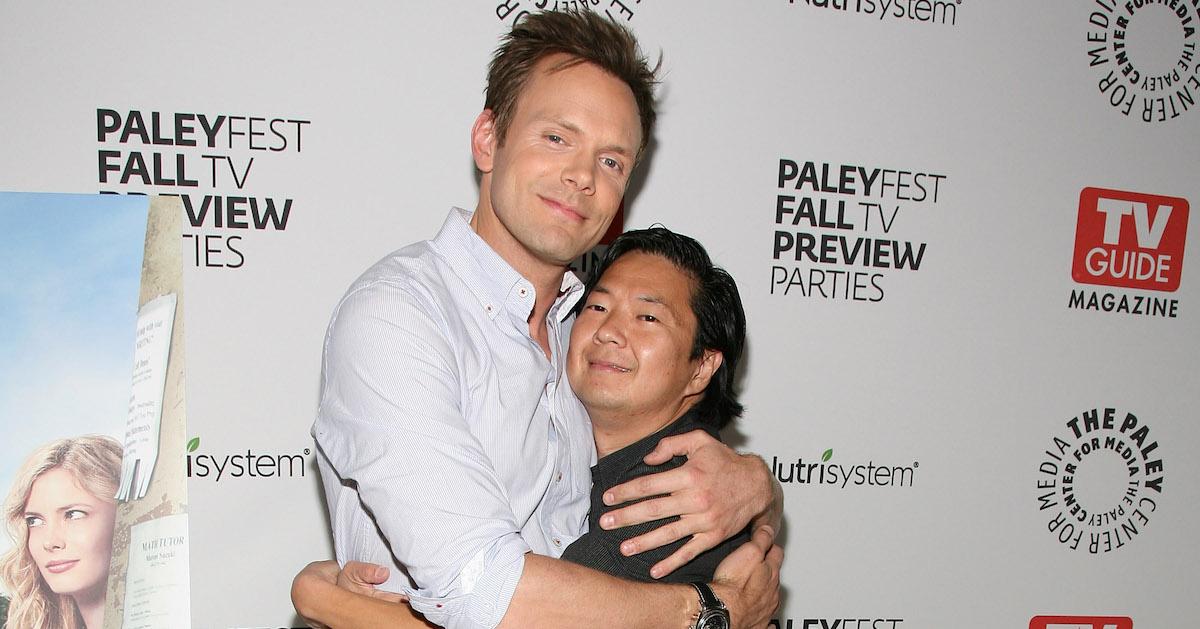 When we think about Ken Jeong, we tend to remember his most iconic roles: Leslie Chow in The Hangover and Ben Chang in Community. And now, the world will remember his partnership with Cottenelle as their "Assvertiser" to help spread the importance of "down their care." As Ken promoted their campaign to bring new "assvertisers" on board, he couldn't help but discuss his friendship with fellow Community actor Joel McHale.
Article continues below advertisement
Ken and Joel go way back, and if we ask Ken, they're more like enemies than friends (just kidding, they're friends). But as Ken spoke with Distractify, he continued to poke fun at his relationship with Joel, so we're diving deep into the iconic duo.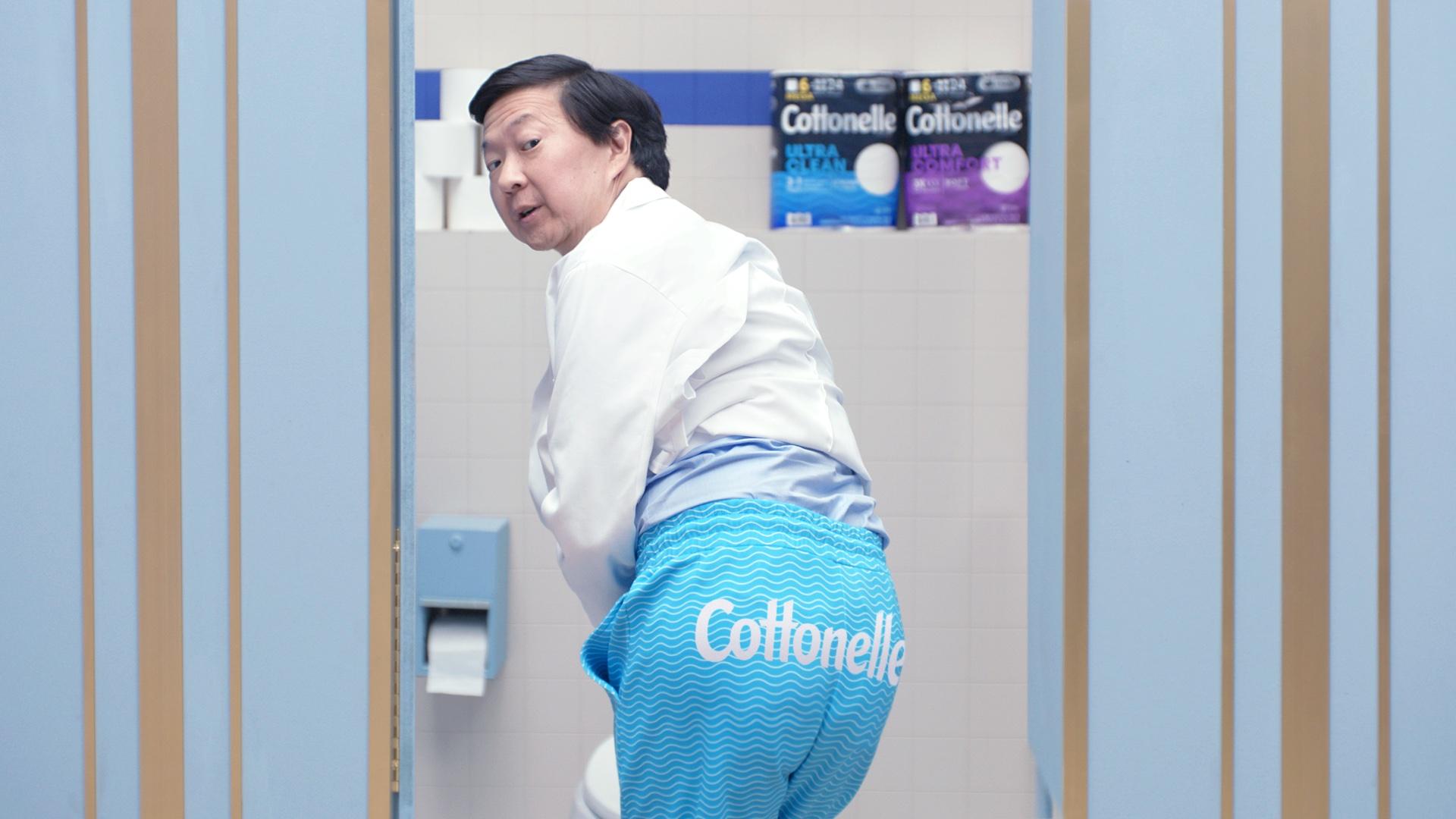 Article continues below advertisement
Ken Jeong and Joel McHale first met on the set of 'Community.'
As shared in a Community subreddit, Ken and Joel first met on the set of the hit NBC series. While their characters, Jeff Winger and Ben Chang were considered adversaries in the series, the two goofy actors became fast friends. Like Jeff and Chang, Ken and Joel have their own complicated relationship. Of course, they're former castmates and seem to be friends, but they why have they had so much beef over the years?
Well, their beef is all in jest. In February 2023, Ken posted a clip on Instagram in which he said, "I told The Talk not to put a poster of Joel McHale during my segment. He is ... I'm gonna say it right now, unpopular opinion. He used to be a good friend of mine, until I became a star! And now ... He may be in the reunion movie, if I allow it! If I allow it! So Joel McHale, I'm looking at you on TV ... put some respect on my name! Sheclacky!"
Article continues below advertisement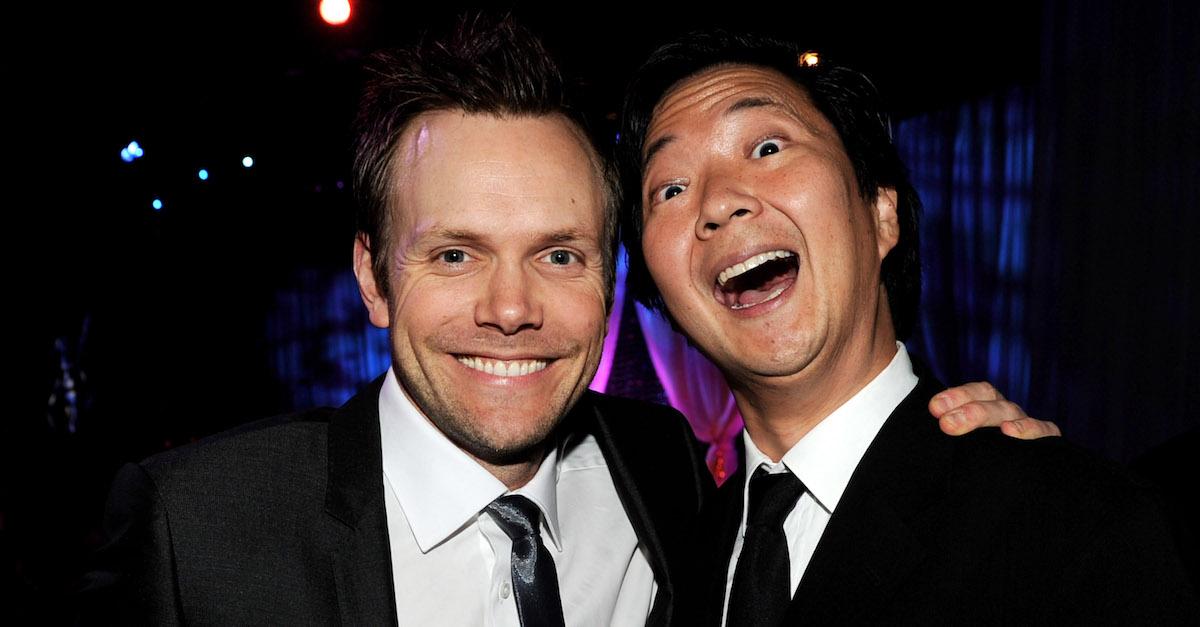 At first, fans thought there was some real beef! And for good reason. When we asked about the Community movie, Ken told Distractify, "You'll have to talk to my frenemy, Joel McHale, about that. So he really is deeply involved in that. Right now, we're hoping to eventually do that movie. No new updates I have to say, unfortunately from what Joel last gave."
Article continues below advertisement
But the stinger came in what Ken had to say next. "By the way, sidebar: I don't know why Joel was given these updates. He was just like a guest on these episodes from what I remember. I remember myself being in a romantic lead of the show and he was just like a recurring guest. That's in my own rewritten memory … I'm just saying on the record, maybe things have changed now, Joel McHale. I'm calling you out!"
Article continues below advertisement
"I was number one on the call sheet and you were number 10!" Ken continued. "You ever thought about that? Huh? We may or may not be the best of friends. We may or may not love to roast each other publicly every chance we get."
During COVID-19, Ken and Joel started a podcast together to entertain and inform their fans.
As many of us know, Ken Jeong didn't put all his eggs into the acting basket. He was first a physician, which is why he partnered with Cottonelle. But that's also why he joined forces with Joel to bring us some joy and knowledge throughout the COVID-19 pandemic with their podcast, The Darkest Timeline.
Article continues below advertisement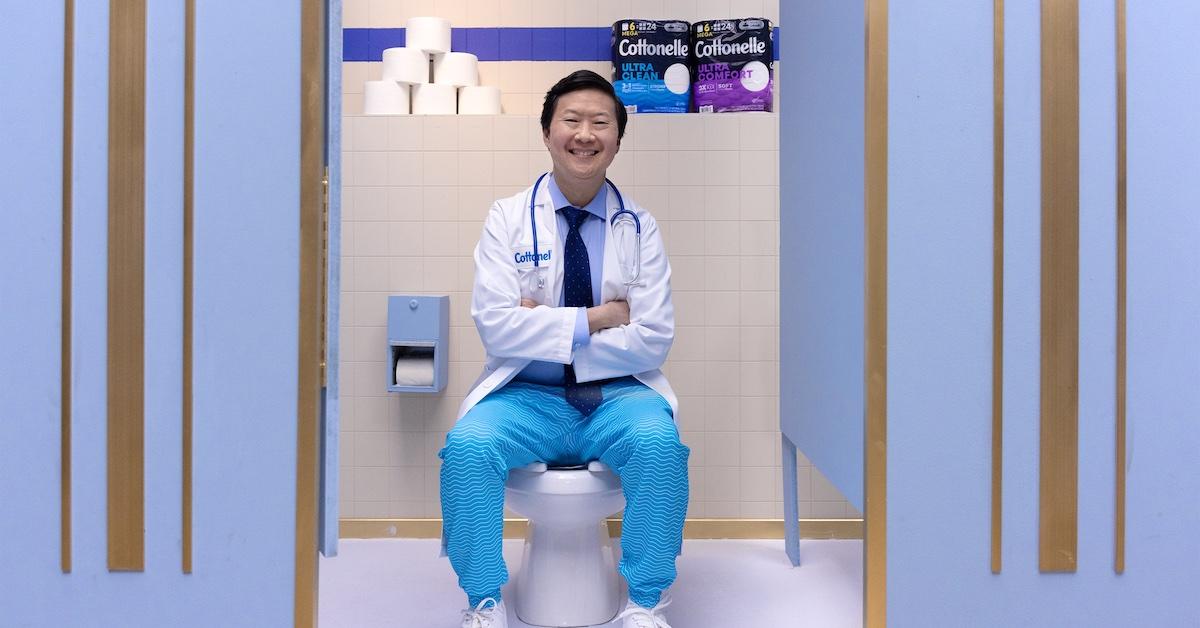 "Please cut this from the interview when I say something nice about Joel," he joked. "But it was his idea to do that podcast because when we talk privately, we talk normally. And at that time we were talking about COVID and I was, in many ways, as a friend, and as a former physician, talking him down. [I was] just kind of educating and giving my perspective and my wife's, who still continues to practice medicine … "
Article continues below advertisement
"So it was Joel's idea. I have to give him credit, reluctantly as it is," Ken joked once again. "But he said let's just do a podcast and keep people updated about COVID and maybe talk to our friends during the pandemic … There's a bunch of full-circle moments in my life like working with one of my best friends on this podcast. What I loved about it is we did that for free. We really were doing it to inform and educate and at the same time, we're doing it for ourselves, too …
Article continues below advertisement
"Again, strike this from the record, I love him," Ken said sincerely. "He's a great man. Again, please don't say any of that. To me, doing the campaign with Cottonelle reminds me of doing things like The Darkest Timeline, where you're doing something that I felt in my head is for the greater good.
"You want to connect with people you want to utilize all your gifts and resources that you have to talk about something people are uncomfortable talking about, and people that you can trust to talk about it. I think just jumpstarting a conversation is just so important. And so I reluctantly have to give credit to Joel McHale for a lot of good things."
Article continues below advertisement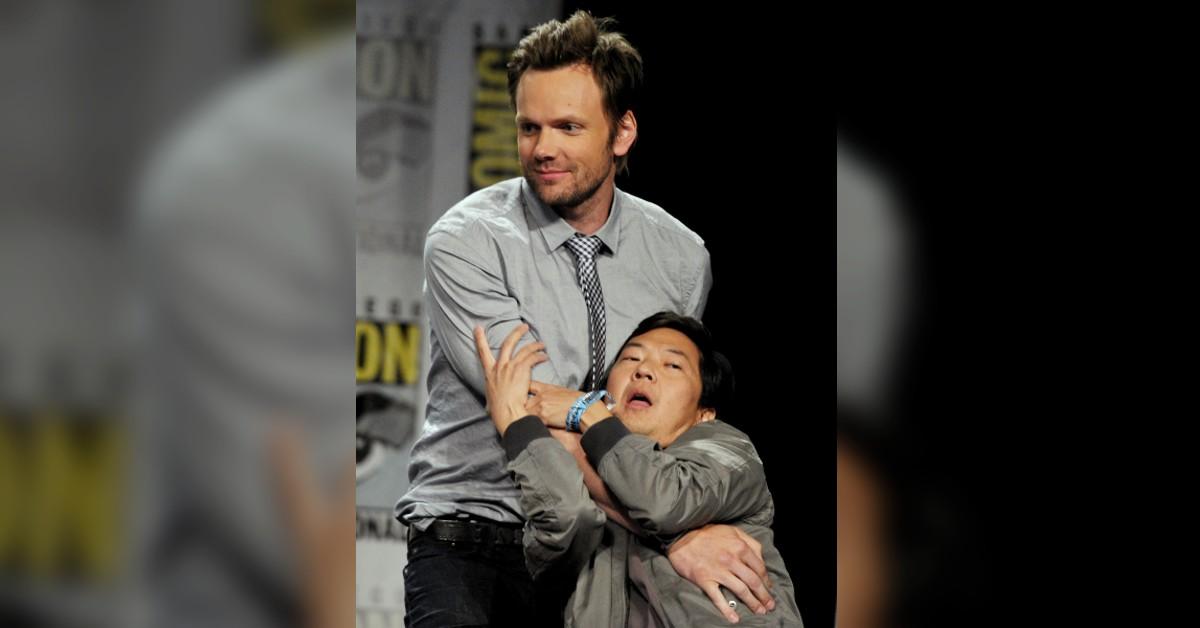 So there we have it! "Reluctantly," Ken has called Joel one of his "best friends," a "great man," and has even said he loves him. It seems like as much as they love to beef in public, they're really the best of friends behind closed doors.