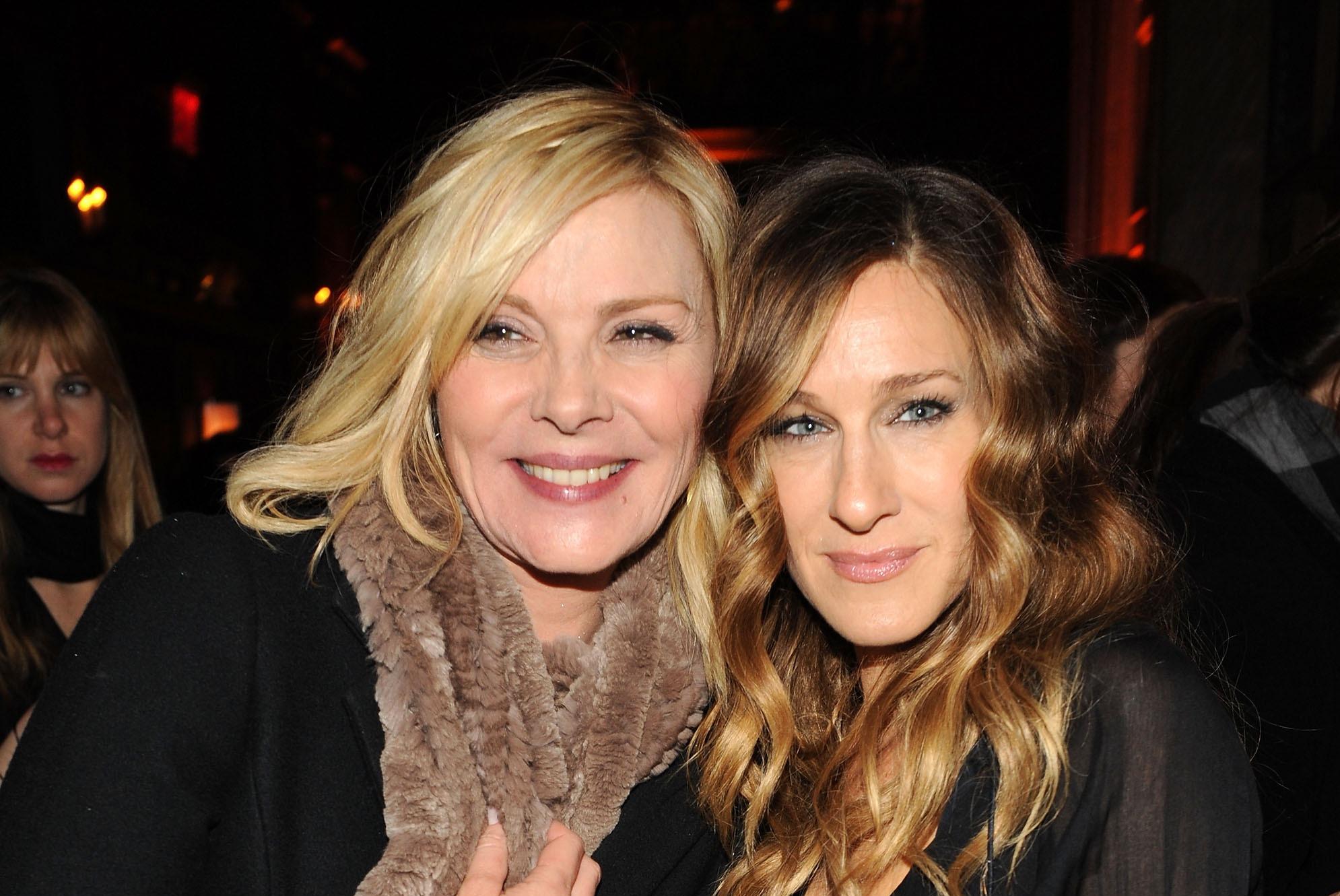 A Timeline of Kim Cattrall and Sarah Jessica Parker's Rumored Feud
It would be easy to assume the beloved cast of Sex and the City spent the series (and two movies) as an impenetrable foursome. But if you go by the rumors over the years of the ongoing feud between Sarah Jessica Parker and Kim Cattrall, you'll find a very different narrative.
Article continues below advertisement
Here's a timeline of the Kim Cattrall and Sarah Jessica Parker drama:
Whether you believe the rumors that Sarah and Kim started feuding early in the series or you think it was a simple case of two co-workers not being as close as their fictional counterparts, the women have said plenty about their relationship over the years. Now, with a Sex and the City revival on the horizon, questions about their alleged feud have come back to the surface.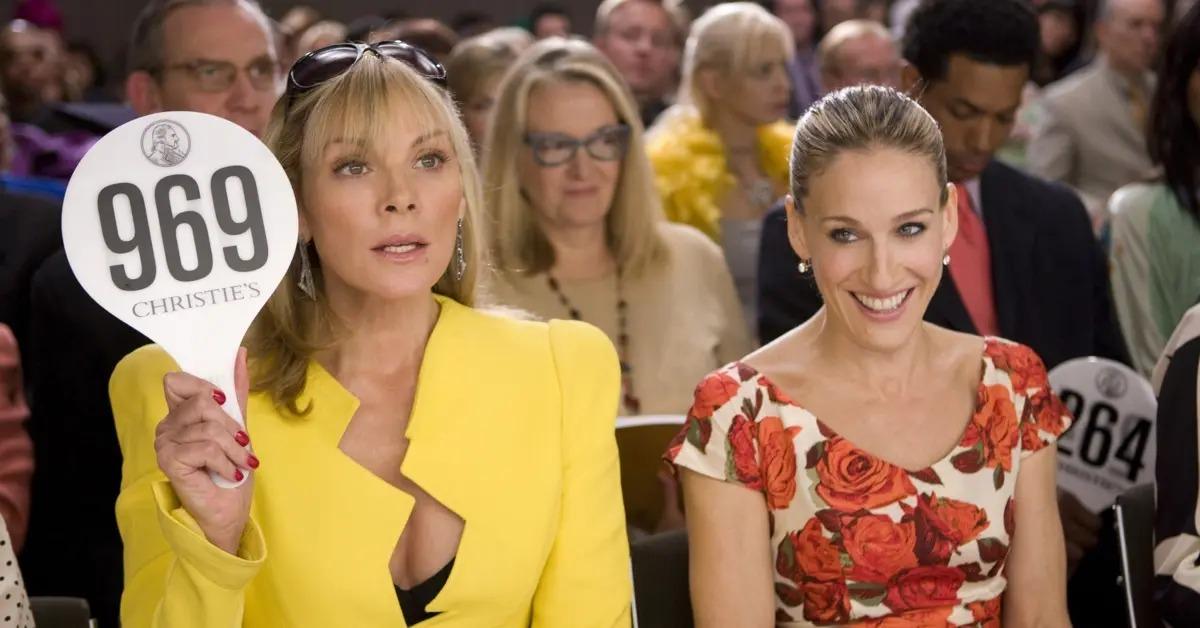 Article continues below advertisement
Kim Cattrall and Sarah Jessica Parker's rumored animosity began in the early days of 'Sex and the City.'
There were rumors early on in the series that Sarah and Kim didn't get along due to salary issues and the fact that Sarah had been made an executive producer in Season 2 of Sex and the City, thereby granting her a higher salary than her co-stars. While both Kim and Sarah denied this was the case, it began an onslaught of rumors about the dynamic between the women that have never really calmed down.
At the 2004 Emmys, Kim Cattrall wasn't seated with her co-stars.
Things didn't get any easier when Kim wasn't seated with her co-stars at the 2004 Emmys following the show's final season. Immediately, tabloids assumed that all of the rumors about on-set drama were true. According to The Telegraph, Kim had said at the time, "Are we the best of friends? No. We're professional actresses. We have our own separate lives."
Article continues below advertisement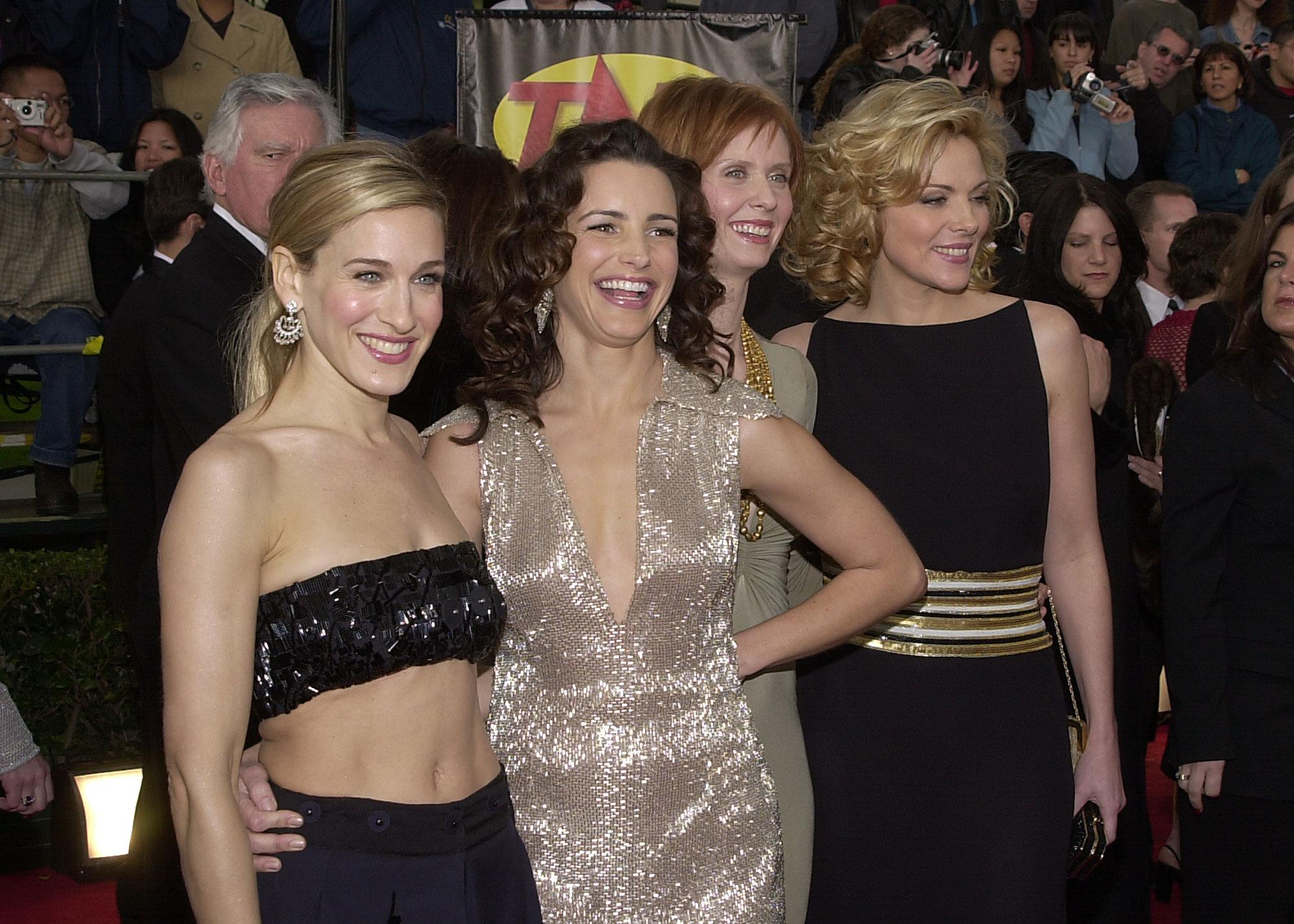 Rumors swirled in 2008 about salary disputes for the movie among some 'Sex and the City' cast members.
When production was underway for the first Sex and the City movie, there were rumors that it had initially been delayed due to Kim holding out for more money. While that hasn't necessarily been confirmed, in the past, Sarah spoke out in favor of her co-stars seeking fair compensation and former HBO CEO Chris Albrecht told Marie Claire that Sarah's co-stars "wanted to keep up" with her as far as their film salaries went.
Article continues below advertisement
There were reports on the set of the first 'Sex and the City' movie that the women didn't get along.
Despite the rumors surrounding Sarah and Kim's allegedly non-existent friendship on the set of the series, the movie continued. And, as to be expected, there were rumors about the women making the set of the first Sex and the City movie tense and uncomfortable. Whether those rumors were just meant as a way to garner more press for the movie or interest in the franchise, the alleged feud seemed to continue.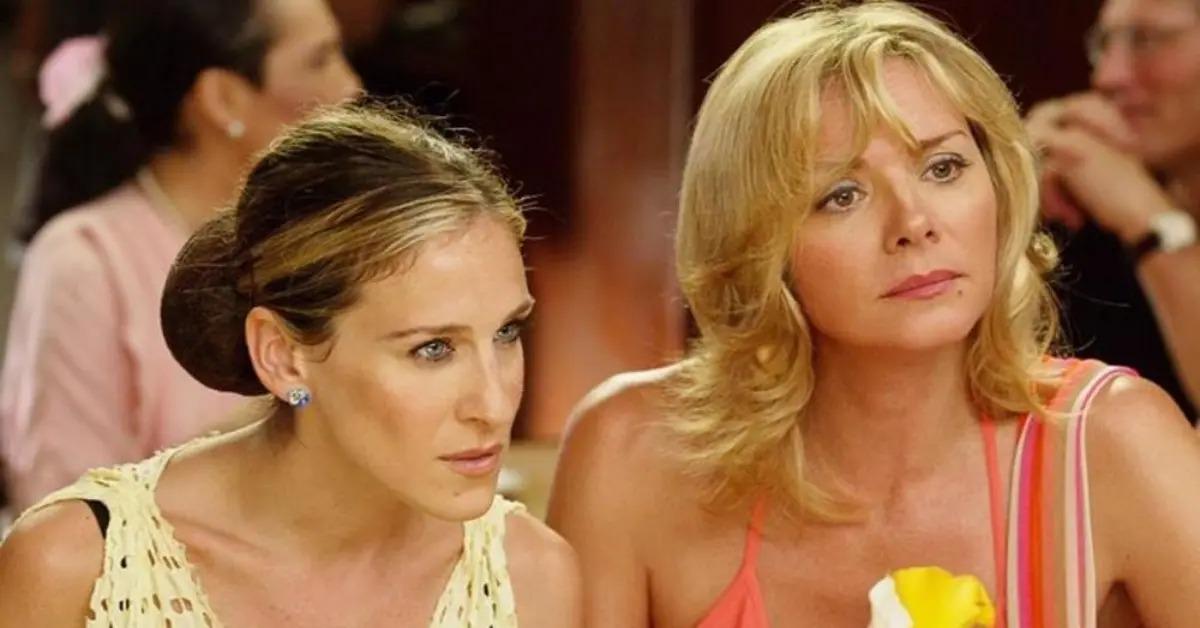 Article continues below advertisement
But in 2009, Sarah Jessica Parker asserted that she and Kim Cattrall were good friends.
The issue with Kim and Sarah's public drama was the back and forth they had. One minute, one of the women would say something positive about the other. And not too long after, one of them would make a comment about their time on the show or in one of the movies together.
However, in 2009, before the second movie premiered, Sarah told Elle, "I don't think anybody wants to believe that I love Kim. I adore her. I wouldn't have done the movie without her. Didn't and wouldn't."
And in 2010, Kim Cattrall spoke highly of her former co-star in an interview.
The discrepancy in the actresses' feud continued in 2010, when Kim told The Daily Mail that rumors were more interesting to the public than the truth. Which was, according to her, that Sarah had been a reliable and strong co-star for years.
"The truth of us being friends and getting along and happily doing our jobs together is nowhere near as newsworthy," Kim said. "I think Sarah is fantastic. She is a born leader and she guides the crew and the cast in such a strong but gentle way."
Article continues below advertisement
Kim Cattrall also once denied ever being friends with the rest of the cast, however.
In 2017, Kim spoke to Piers Morgan on Life Stories about her relationship with Sarah and the other women on Sex and the City and asserted that they weren't friends. She explained that they were colleagues instead. To her, it meant they had a fine working relationship but she didn't seem to feel the need to meld her working life and private life during her time on the show or in the movies.
Article continues below advertisement
The 2018 death of Kim Cattrall's brother brought more drama between the women.
When Kim's brother died in 2018, Sarah took to Instagram to send her condolences to her former co-star. She also spoke out about the importance of reaching out to Kim, even if they hadn't been in contact much up until that point. Kim then wrote a lengthy post on Instagram, outing Sarah for what she called her "nice girl persona."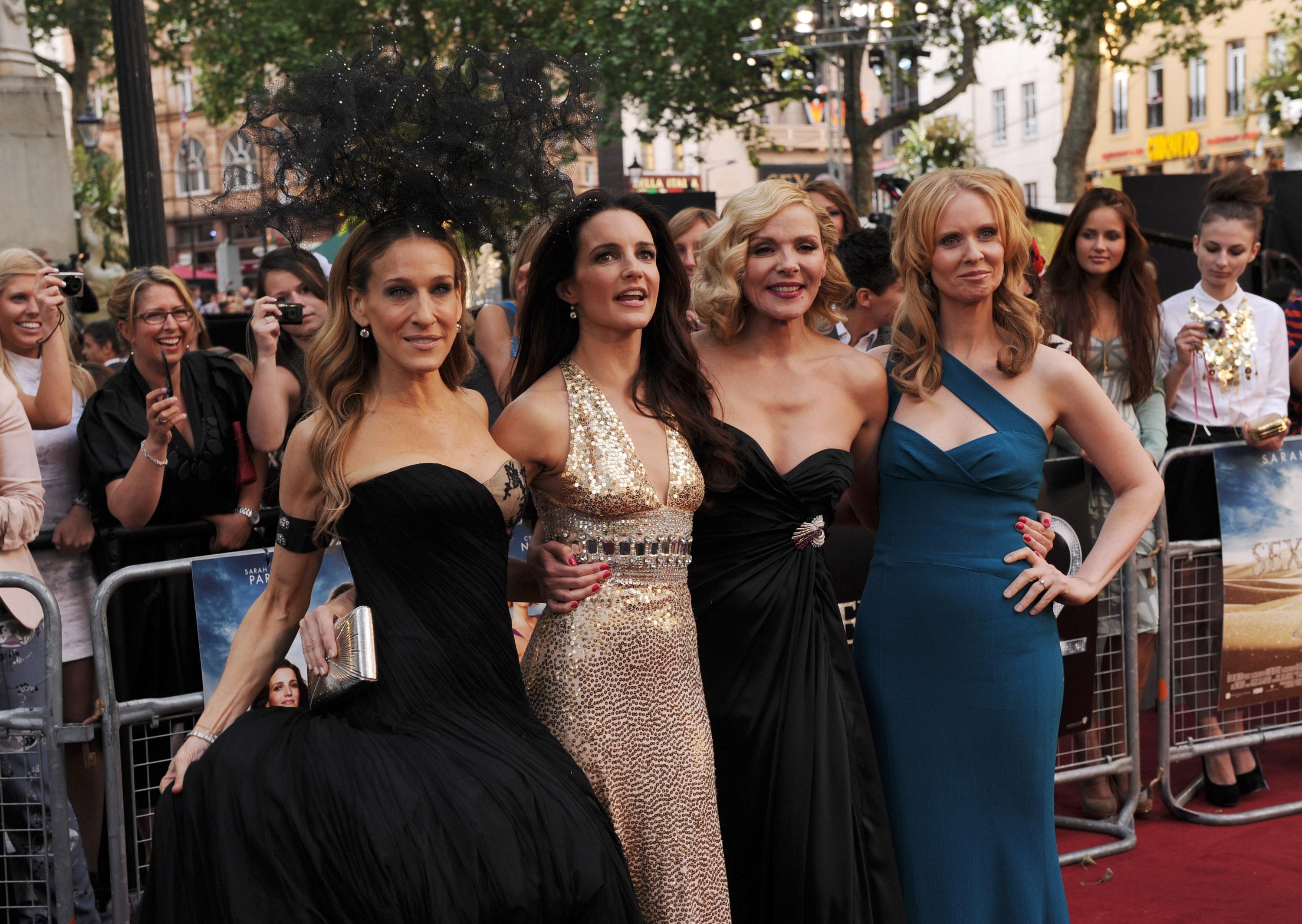 Article continues below advertisement
"My Mom asked me today, 'When will that @sarahjessicaparker, that hypocrite, leave you alone?' Your continuous reaching out is a painful reminder of how cruel you really were then and now," Kim wrote. "Let me make this VERY clear (if I haven't already). You are not my family. You are not my friend. So I'm writing to tell you one last time to stop exploiting our tragedy in order to restore your 'nice girl' persona."
However, amid news of the 'Sex and the City' revival, Sarah Jessica Parker still publicly stood by Kim Cattrall.
When the news broke that Kim won't be part of HBO Max's Sex and the City revival, one of Sarah's Instagram followers commented on her post about the show to mention the actresses' long-running rumored feud and about Sarah "disliking" Kim.
Sarah responded, "No, I don't dislike her. I've never said that. Never would. Samantha isn't part of this story. But she will always be part of us. No matter where we are or what we do."
Article continues below advertisement
Although at different times, the women publicly spoke in favor of each other, there was also that underlying uncertainty among fans that things weren't what the women claimed them to be, especially as Kim went back and forth on her opinion of Sarah.
Now that the revival is moving forward without Kim, chances are, the rumors will continue to swirl, and whether or not there is still any weight to them, longtime Samantha Jones fans will always have the original series and movies to look back on.