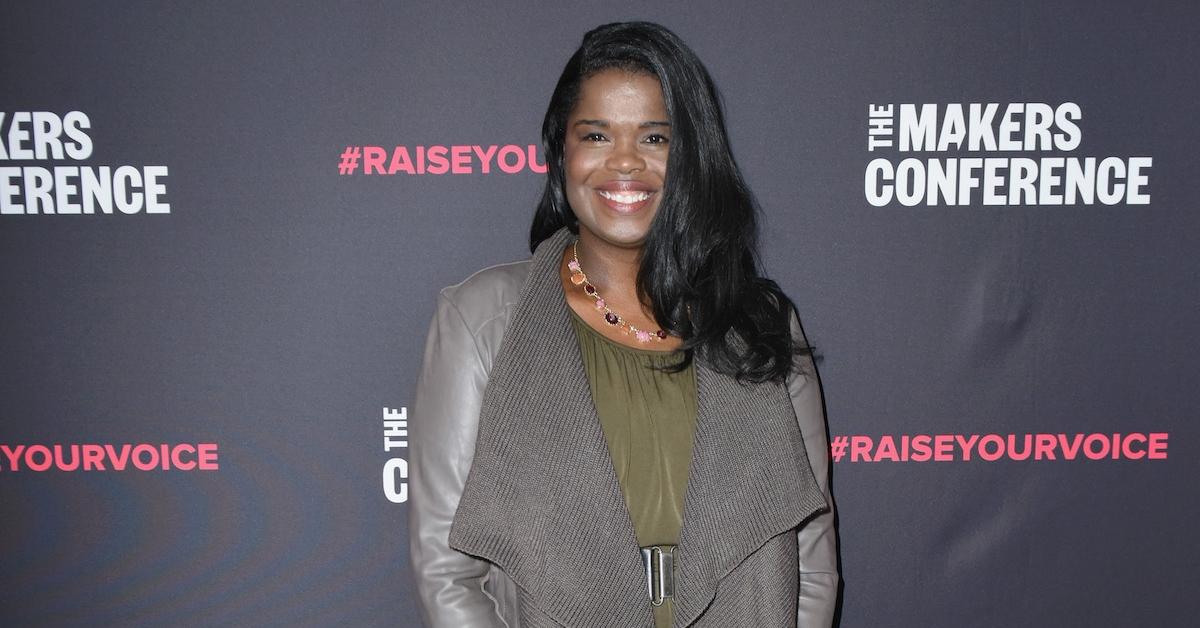 Who Is Kim Foxx's Husband? Here's the 4-1-1 on Her Accomplished Partner
If the name Kim Foxx aka Kimberly M. Foxx sounds familiar, it's because she has made history as the first African-American woman at the helm of the Cook County State's Attorney Office in Illinois.
Over the years, Kim has been instrumental in her stance on the Bail Reform Act, which ceased the requirement for cash bail on minor offenses.
Article continues below advertisement
Kim has also been vocal about her views on gun violence, police conduct, wrongful convictions, and more. Most notably, Kim made headlines for her decision to drop the case against disgraced R&B singer R. Kelly for four counts of sex abuse.
Since Kim has long been an advocate for justice and policy, many people have wondered if her other half shares her same beliefs. After all, Kim has been married for over two decades.
So, who is Kim Foxx's husband? Here's everything that we know.
Article continues below advertisement
Kim Foxx has been married to Kelley Foxx twice.
Kim and Kelley's union is a case of college sweethearts reuniting with each other.
The Chicago Tribune shares that Kim and Kelley started dating during her last year of law school and they got married nine months later. However, the couple's first rodeo at marriage didn't last and they divorced two years later.
According to Tuko, the pair reunited and tied the knot in 2001 after divorcing from ex-partners.
Despite their brief breakup, the couple has remained solid and even welcomed children to the family — Kai and Kendall Foxx.
Article continues below advertisement
Kelley Foxx has nearly 20 years of experience in relationship building and extensive experience with aiding community organizations.
Per Kelley's LinkedIn page, he has built quite an impressive career in the relationship-building space.
"Kelley's experience spans nearly 19 years of relationship building with internal and external partners, development of risk mitigation strategies, and stakeholder engagement. Kelley has extensive civic ties and volunteers his time with several community organizations," his bio reads.
Article continues below advertisement
As of this writing, Kelley currently serves as the public policy manager for Instacart where he manages the Midwest and Canada regions.
Previously, Kelley worked at Bird as a senior manager for government partnerships from June 2019 to mid-2020, served as an anchor relationship manager at World Business Chicago from June 2018 to June 2019, and spent some time at the Horton Group as a sales executive from February 2016 to December 2017.
Article continues below advertisement
His past positions include work in the corporate insurance and start-up fields.
Kelley serves as Board President for The Planned Parenthood of Illinois Action and was a 2018 Chicago Urban League IMPACT Leadership Program fellow.
So, just like Kim, Kelley has also seen his share of success.
Kim and Kelley Foxx were rumored to have issues with their marriage.
It isn't a secret that marriage has its share of ups and downs. Unfortunately, Kim and Kelley have had their own experiences, which include a rumored domestic incident in June 2022.
Per Flossmoor Police Department records obtained by CWB Chicago, it appears that Kelley once called emergency responders for police assistance, alleging that Kim struck him in their home.
Article continues below advertisement
Upon arriving at the Foxx residence, police were told by Kelley that Kim had "put her hands" on him and that "he wanted to make sure someone understands what is happening here."
Interestingly, the report reveals that Kim allegedly said "all that is true" upon hearing Kelley's account of what happened to police officers.
Article continues below advertisement
At the time, police officers spoke to the couple's 19-year-old daughter, who shared she didn't see anything even though she overheard the disagreement.
Additionally, Kim claimed that while she did put her hands on Kelley, it wasn't in a harmful manner.
"Kimberly explained that she did put her hands on Kelley but it was only to help guide him out of the house," an officer wrote. "She never slapped him."
After the officers assessed the situation and spoke with both parties about feeling safe, they left the residence without making any arrests.
Despite that incident, Kim and Kelley haven't made any more calls to the police.
Since the couple has been out of the headlines since that incident, it's safe to say that things between the pair are A-OK.